Small changes around the home can make a real difference and there's no need to break the bank in order to transform your room into a space that feels brand new. In our latest blog, we go through some small changes that you can make to spruce your your space in your home with one little change at a time.
Paint your fireplace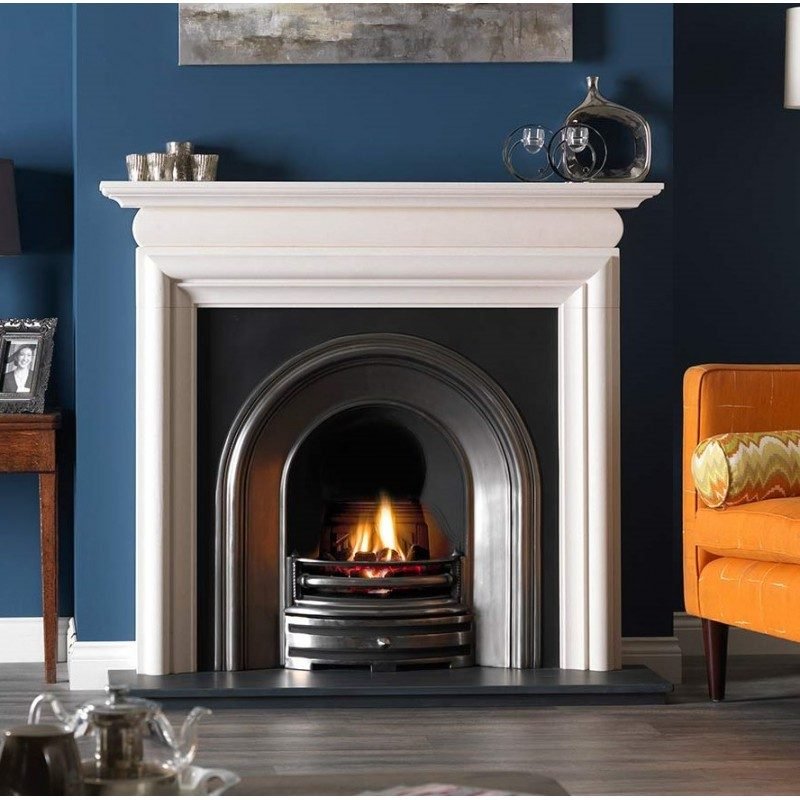 If you've got a fireplace in your living room or bedroom, a great way to freshen up your space is to apply a new colour. This will instantly change the style of your room as the fireplace is a lovely focal point. Once you've decided on the colour, you can then play around with new decor ideas on and around your fireplace for a minimal and low-cost spend. If you've got a dark fireplace matched with dark walls, apply white paint to your fireplace to instantly brighten up the space. Alternatively, if you've got white walls and white fireplace, paint it black to make the space pop.
Image source: Stove World UK
Transform your sofa with a luxurious cover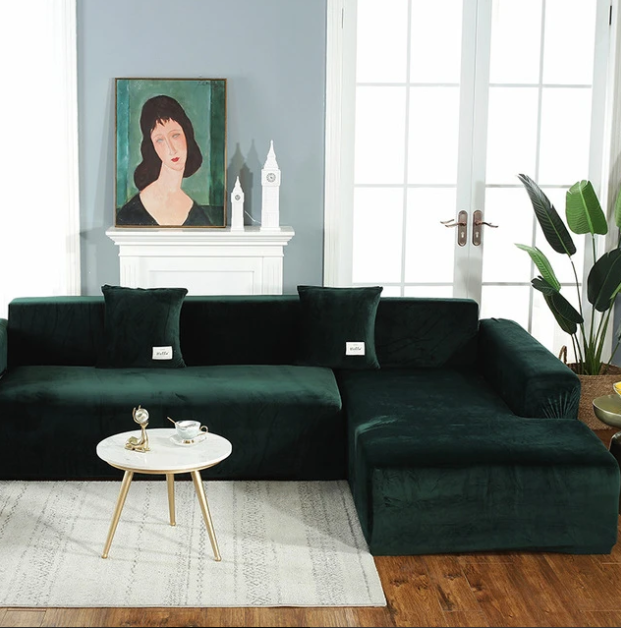 Tired of looking at the same old sofa everytime you step into your living room? While you might not have the budget to replace your sofa, purchasing a sofa cover is your next option. Updating your current sofa with a new look is simple and cost-effective. These gorgeous velvet style sofa covers from PR Global Store are the perfect solution to renew your sofa with a touch of luxury and on-trend style!
Vinyl backsplash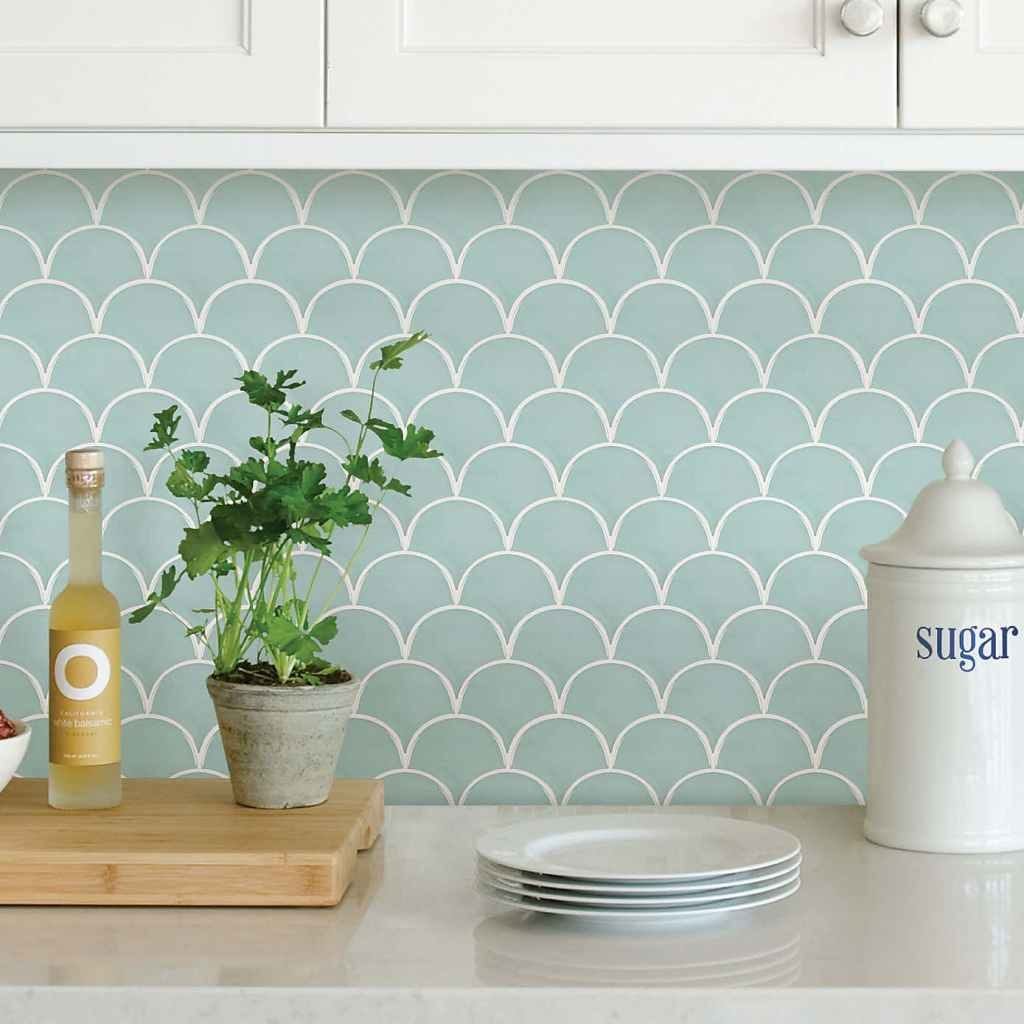 Style up your kitchen space with a vinyl backsplash to add a pop of colour or pattern to your kitchen. We adore this shell blue design from Dunelm, which will brighten up your space and add a touch of calm and tranquility to your kitchen space.
Switch up your rug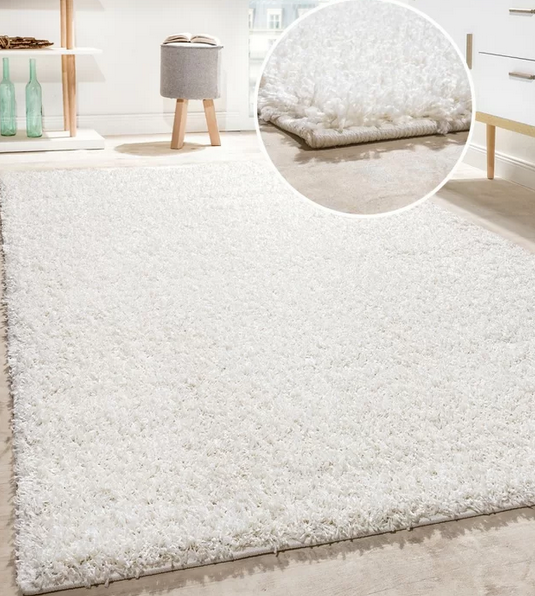 Is the rug your focal point in your living room? A great way to update your home on a budget is to alternate rugs in between seasons. As the weather starts to get colder, opt for a fluffy rug like this one from Wayfair, which will make your room feel a lot more cosy and warm for the winter months. During summer, go for a light fabric rug with bright patterns to lighten up the space.
Update your home with wall panelling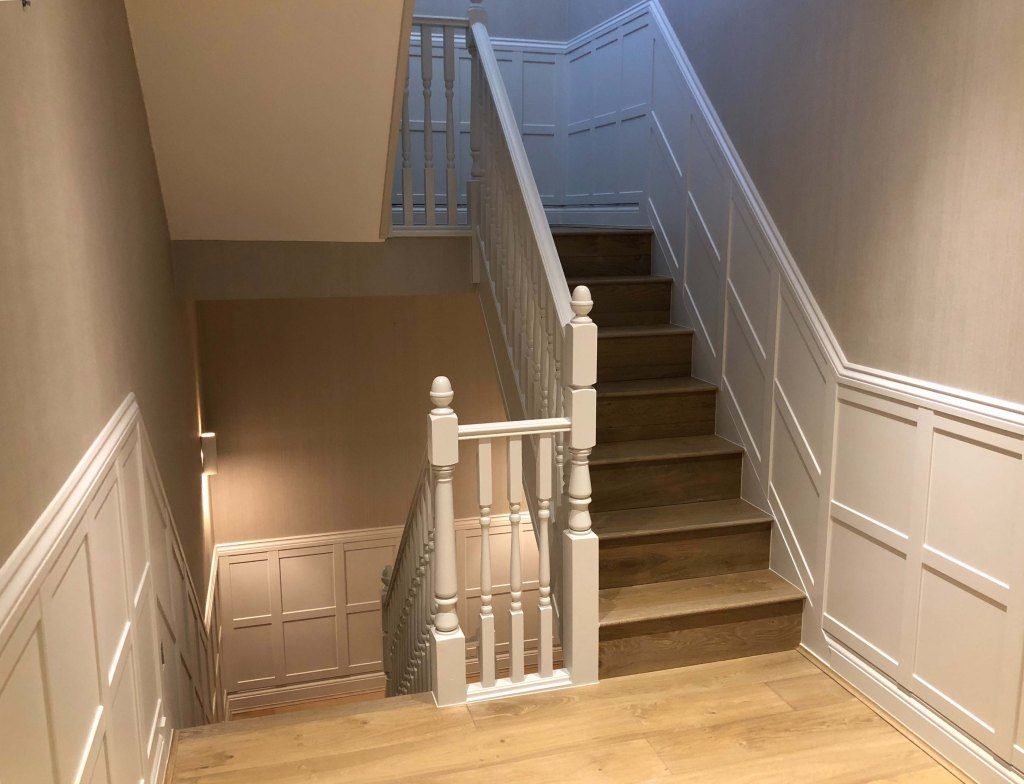 A big trend this year, which will continue into next year is wall panelling. It adds a touch of modern and contemporary elegance to your home, whilst giving it a touch of English tradition. Fine Panel offers a wall panelling service with a range of classic, raised, beaded shaker, heritage and more options for the style of panelling that you want in your home. Take a look at their options here.
Add or swap your stair runnerStairs are part of the home that can easily become weared out as it's in use quite often. So why not switch up your stair runner, which will give your entrance and hallway a fresh new look? This stunning grey stair runner from Wayfair with Needle Punches is great for making sure your stair runner stays in place too.