Belledorm share their secrets to a good night sleep by choosing the right sheets for comfort…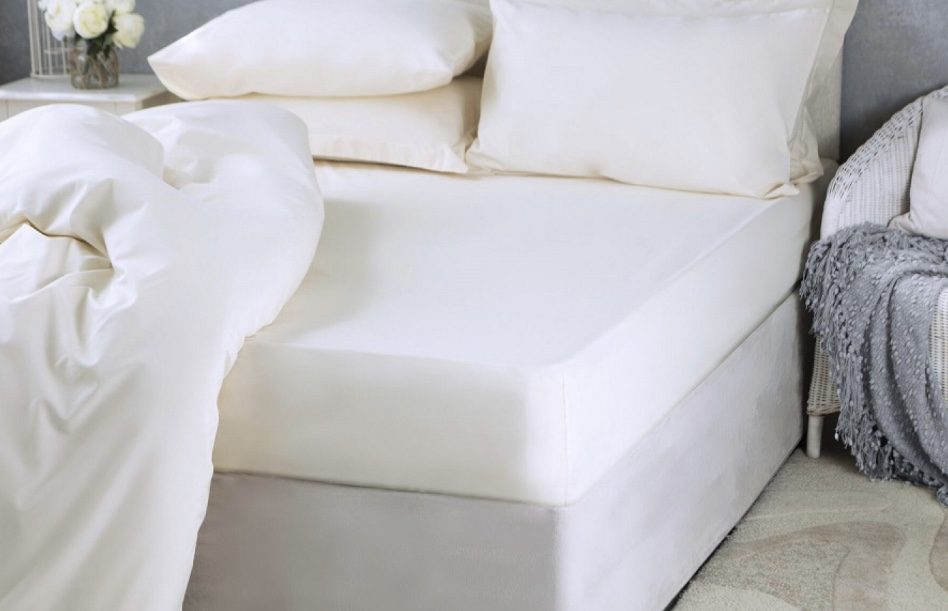 As much as everyone is different, we all start and finish our day in the exact same way – in the comfort of our beds. And statistically, we spend more time in bed than anywhere else – a whopping 1/3 of our lives! And if you're anything like me, that portion may be even greater.
That said, the environment we sleep in can not only affect how rested we feel, but also other aspects of our lives, such as physical health, mental focus, and even productivity. So, if you were wondering how you can create a better, much healthier sleeping environment, the best place to start is with your sheets. And here's what you should know to choose quality ones.
Nobody Wants Bumps in Their Bedding – Get Fitted Sheets
Do you remember the story about the princess and the pea? It goes something like this: A queen wanted to check whether a girl was truly the princess she claimed to be so she devised the perfect test. She placed a pea on the bottom of several layers of bedding. In the morning, she got her proof that the girl was of noble descent for she claimed she couldn't sleep due to something hard in the bed which had also bruised her.
Regardless of whether you have royal blood in your veins or not, I'm sure you have experienced trouble sleeping due to bumps in the bedding. And if you're extremely sensitive like the princess in question, you might have even woken up with pain in your neck caused by a bad wrinkle in the sheets you were sleeping on.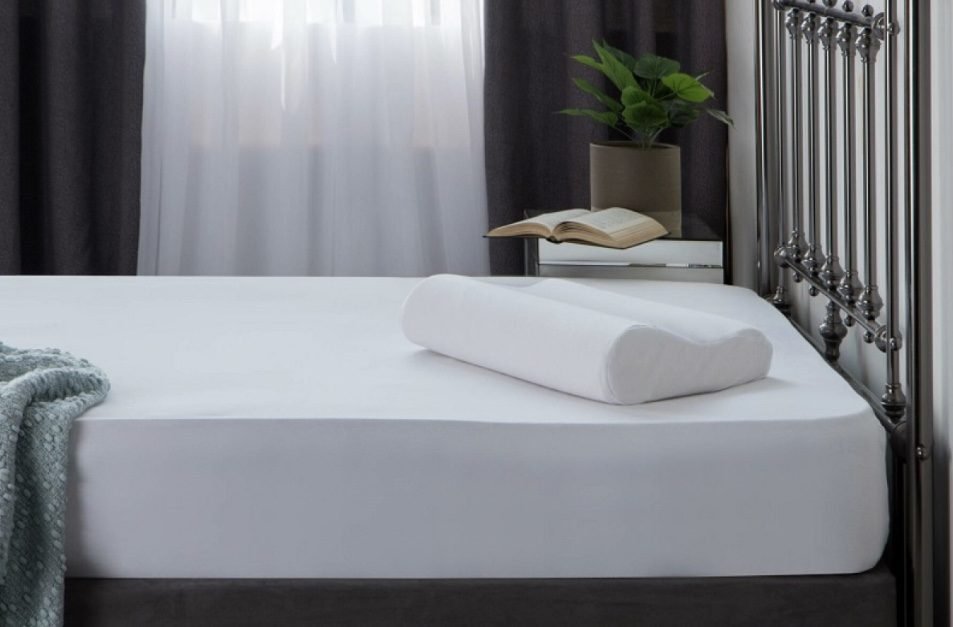 That said, if you don't want to risk sleepless nights anymore, in addition to making sure your mattress is supportive and in top shape, it also helps to invest in fitted sheets. Regardless of your bedroom style, you can find crisp white fitted sheets or sets with a colourful design.
Fitted sheets won't slip off your mattress or pile up, causing unevenness on the surface you're sleeping on. Just make sure you get the right size. If you have a mattress topper or mattress in dimensions that are less common, you may need to perform specific measurements to determine the perfect size for your fitted sheets.
There's a Wide Range of Fabrics, but Cotton Is Still King
Don't let anybody fool you with those fancy "new-age" sheet fabrics like bamboo, cotton is still the most optimal choice for bedding. Sheets that are 100% cotton are a great go-to option because they provide plenty of softness and freshness for a fraction of the price of bamboo sheets.
And if you want an even softer experience, you can go for premium fabrics like Pima, Egyptian or brushed cotton which are also more durable. You also have the option to get a cotton/polyester sheet set. Though it can have a more synthetic feel and won't be as soft as 100% cotton, a cotton/poly blend is a lot stretchier (perfect for fitted sheets), more durable and less wrinkly.
But if you're worried about your carbon footprint, cotton (and especially long-staple cotton like Pima and Egyptian) is definitely out of question. Growing cotton consumes heaps of water and requires the use of pesticides as it's very prone to pests. And regardless if it's organically grown, cotton sheets still undergo a variety of treatments from bleaching to dying and starching.
That said, if you want to buy sheets made of cotton grown by sustainable and organic farming practises and free of synthetic substances, always look for a GOTS certification. GOTS is a third-party certification that guarantees that the cotton is organically grown and there are no toxic metals or harmful chemicals used in the production of the fabric. It also monitors how much water the growing practises consume.
Oeko-Tex is another certification you may want to look for. Although it doesn't specify that the cotton fabric is organic, it guarantees that it's free from harmful substances like heavy metals, plasticisers, solvents and formaldehyde.
Don't Rely Too Much on the Thread Count
In the past, thread count was a good indicator of quality sheets, however, that's not really the case anymore. Due to modern production techniques, bedding manufacturers can now make sheets with higher thread counts that don't have any significant increase in quality. Experience has shown that if you're looking for sheets that are soft and strong, the 300 – 500 thread count is the sweet spot. While you can find durable 200 TC sheets, they won't be as soft, and any sheets over 500 TC aren't guaranteed to be any better.
Beware of very high thread counts as these can be misleading. If a fabric is two-ply (two separate threads are intertwined together), some manufacturers will double the thread count, counting each ply. As a result, you may come across 1000 or even 1500 thread count sheets, when realistically they are only half that number.
Weave Your Way to Better Sleep by Understanding Weaves
Whether you're in the market for white fitted sheets or printed flat sheets, knowing your weaves can make all the difference in terms of comfort. The main options here are sateen and percale.
Sateen, as the name suggests, has a sateen weave and smooth feel resembling that of silk (although the sheets themselves can be made of 100% cotton). Percale, on the other hand, is a more basic type of grid-like weave, resulting in sheets that feel light and crisp. It all comes down to personal preferences, though most tend to prefer the sateen feel.
What's Your Hue? Coloured vs White
The best way to upgrade your bedroom without spending too much is to get a new set of sheets in an interesting colour/pattern. However, while colourful sheets are fun to shop for, keep in mind that they are harder to maintain compared to white sheets from which you can easily remove stains using bleach. Also, if you use any skincare products containing zinc or benzoyl peroxide, you may want to avoid coloured sheets as they can bleach the fabric.