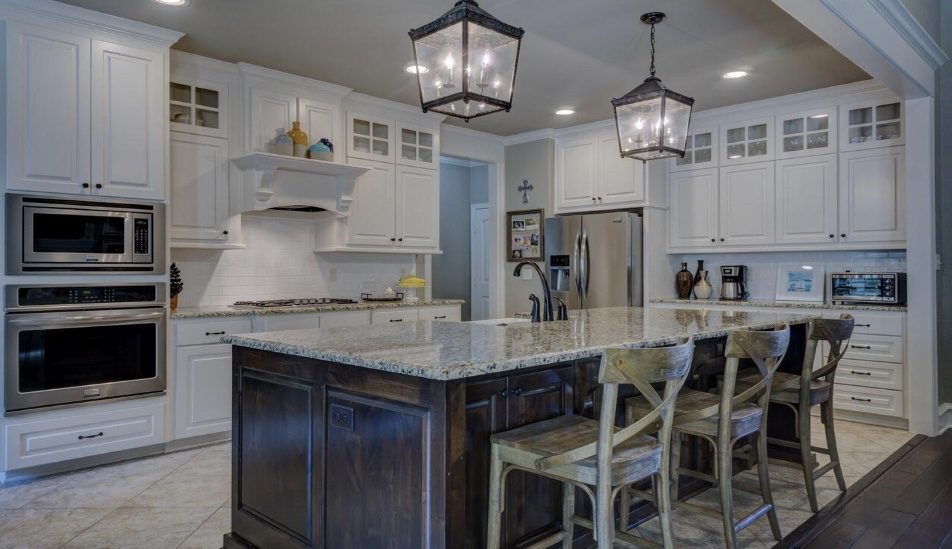 When it is time to put your house up for sale, a magnificent kitchen is not only a fantastic selling feature but also a main point of a home, making it an excellent investment. Remember that not all kitchen renovations are made equal before you run off to the next showroom to start exploring all of the tempting possibilities for a makeover.
There is more than one approach to accomplish this goal. An internet search for "house renovations" will result in the discovery of various ideas for modernising the kitchen. You have the option of limiting the work to certain sections, such as the cabinets or the appliances, of adding new elements, such as kitchen islands, or of completely remodelling the space. Have you read things to think about when choosing benchtop material?
Because there are so many different alternatives, it can be difficult to decide on specifics, such as how much money to spend on remodelling your kitchen. Kitchen remodelling is a tonne of effort, but it is also quite gratifying, and we are here to assist you in getting started with it. Here are some kitchen remodelling ideas that you may use in your home to give it a fresh look and boost its worth.
1. Kitchen island
A kitchen island is one of the few items that may completely change the look of a kitchen. By adding depth to the space and making better use of available area, kitchen islands provide the illusion of a much larger and more open room. They also have a great deal of adaptability. There are several functions that a kitchen island may do, from serving as a table to providing room for food preparation.
You have the option of spending a lot or very little money on this function, depending on your preferences. If you choose a design for the table that works well with the rest of your layout, a standalone table placed in the middle of your kitchen can serve as an affordable alternative to an island. The price of a more permanent island can range anywhere from a few hundred dollars to several thousand dollars, depending on its size, the materials used, and the additional features it includes.
When installing in a kitchen island, keep the following in mind.
A kitchen island might be whatever size you choose. It may be created in any way you choose. Your kitchen's needs will determine how big an island you need. If you want your island to include a sink, the recommended minimum width is 1,200 mm. If not, then 600 mm will do.
In order to facilitate traffic movement, you should leave at least one metre of clearance around your island. In a pinch, you can get away with 850 mm (33 inches) but much less and your kitchen will seem crowded.
Adding open shelves for storage will also improve the island's display potential. Drawers can be added later if necessary. To avoid clutter and make room for more dishes and silverware, consider having a cabinet builder create bespoke drawers for your kitchen.
2. Upgrade your benchtops
When prospective buyers enter your kitchen, the benchtop will be one of the first features they notice. Put some effort into making your benchtop stand out. You may choose durable laminate if you're on a tight budget, but it's better to invest in something that can withstand high temperatures.
Marble (Also, check alternatives to marble countertops) and timber are only two of the high-end materials that may be mimicked. Splurging on luxurious yet long-lasting materials like granite or quartz is a good idea if you have the means to do so. If you want something to last, be sure it can withstand high temperatures, can't get damaged by water or stains, and can be easily cleaned. 
3. Install energy-efficient appliances
Among the many options for reducing your home's energy use is updating to more recent, more efficient kitchen equipment. Newer kinds of common appliances like refrigerators, washers, dishwashers, and even toaster ovens and coffee makers save water and energy use. These appliances have been certified as meeting or surpassing federal energy use guidelines and are easily identifiable by the Energy Star label.
Updating to new appliances is another wise decision that may increase the value of your property over time. A home with modern kitchen equipment will have an advantage in value over a comparable property with older appliances.
4. Install new flooring
The kitchen floor is frequently overlooked. There are a lot of design choices at eye level, but it's easy to forget about the floor. On the other hand, the kitchen floor takes as much wear and tear as the rest of the room does over time. Floors get dirty and damaged when things are dropped on them, when new appliances are hauled in, and when hot oil is used in the kitchen and bubbles and spits. That can build up over time.
If you're looking to make an investment, consider replacing your floor with something more long-lasting and low maintenance. Flooring options that are both durable and simple to maintain include hardwood, synthetic wood substitutes, and ceramic tile. It's impossible to overstate the sophisticated air that new flooring brings to a space.
5. Paint your kitchen cabinets
Kitchens may be completely transformed by simply painting or refinishing the cabinetry. Kitchens with outdated, battered cabinets at eye level may have a dramatic visual impact. Selecting a paint or stain colour that works well with your home's existing colour scheme is essential.
To spruce up your kitchen, you may either paint your existing cabinets or give them a facelift by painting or changing the hardware. Modifying just one aspect of your kitchen may have a significant impact, just as it does when you update the whole space.
The Bottom Line
Renovating the kitchen is one of those projects that almost always yields a healthy return on investment and is a good idea in general. Because it is one of the rooms in the house that gets the most usage. The kitchen is an area that, if you improve its appearance and usefulness, can make your home a more attractive investment for potential purchasers. Consider making an investment in one or more of these five essential kitchen components even if you have no idea where to begin.
This article is published by Eleena Wills, writer and blogger
Hi, I'm Eleena Wills. Being a writer and blogger, I strive to provide informative and valuable articles to people. With quality, constructive, and well-researched articles, one can make informed choices. I cover a wide range of topics, from home improvement to hair styling and automotive. You can follow me on Facebook , Twitter & LinkedIn