This article is written by Hyder Living, to provide you with professional bedroom advice.
So, you've decided to give your bedroom an uplift and are looking for tips and ideas on how to achieve the new look you're after. The first thing you need to understand before you start redecorating or upgrading your bedroom is that investing a lot of money in furniture and decor items doesn't necessarily ensure a bold, gorgeous, and luxurious look.
Bedroom makeovers don't always have to be elaborate or expensive. Instead, they can be gradually curated through simple, practical changes that leave your area feeling opulent. Here are some effective ideas that you can use to make your bedroom look expensive and feel more plush and inviting.
Add a Standout Bed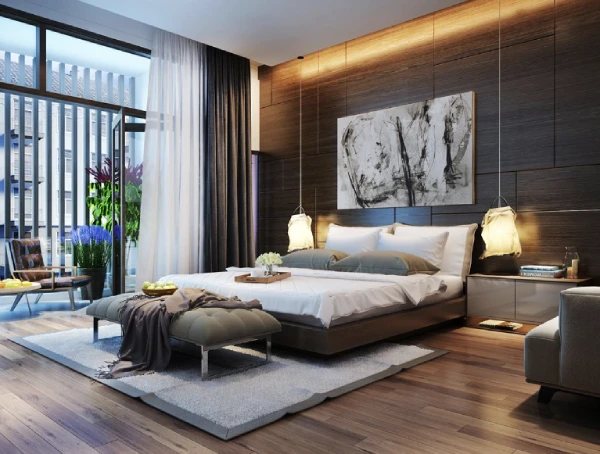 The bed typically serves as the bedroom's main focal point. It not only occupies the most space but also establishes the aesthetic and practicality of the room. This implies that it must be exquisite.
When it comes to the different types of luxury beds available, one choice you might want to think about is an ottoman bed. It's certain to up the glam element in your bedroom when paired with a headboard that has a luxurious appearance.
An ottoman bed not only offers you opulence, but also a sizable storage space underneath. It has a hydraulic mechanism that makes it simple to lift the mattress and reach the storage area. An ottoman bed's storage space is often extensive, making it perfect for keeping bulky or challenging-to-store goods like clothing, shoes, or bedding. By allowing you to store away items, ottoman luxury beds help keep your room free of clutter, which is a must for achieving a luxurious bedroom design.
The headboard doesn't have to cost a lot, but it should have a special quality like a striking colour, a distinctive shape, remarkable height, or a fine material like linen or velvet.
Nowadays, it's possible to find luxury bed retailers that offer customised headboards. This means you can choose the precise dimensions that fit your area, the fabrics that suit your taste and style, and the colours that exactly match your decor. Customised tall headboards are frequently delivered in sections for quick installation and simple access to any space. By opting for this type of headboard, you can be sure that your piece will be fully original and customised to suit your tastes.
These retailers generally offer a matching ottoman storage box to pair with the headboards. By choosing pieces that complement each other, you get to create a cohesive look in your bedroom.
Cushion Up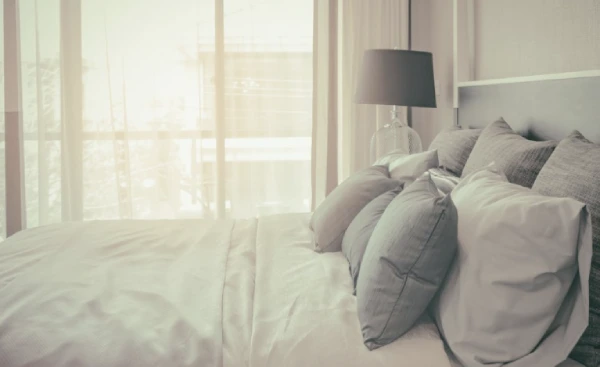 Although it is an old tactic, it is still very effective. An average bed can be suddenly transformed into a spectacle by a stack of velvety pillows in a variety of forms and colours.
The cushions don't need to be expensive. The secret is to have a sizable number of cushions with a variety of designs and hues. Take one colour from the patterned pillows and use it in the plain ones to keep your design strategy coherent.
Lay Down a Rug
Persian rugs have been a mainstay in home design for many years. And for good reason—they impart a sense of luxury and enduring history to a location. To add a sumptuous splash of warm colour underneath the bed, choose a large Persian rug or a small rectangular Persian item to place at the foot of the bed.
Add Stylish Seating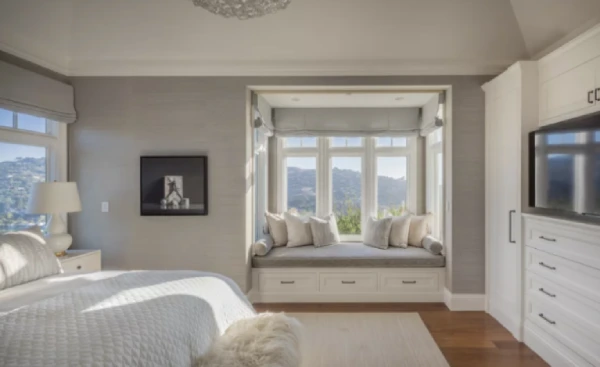 If there is a vacant space next to a window nook, by a nightstand, or in front of your bed, think about adding an accent chair or seat. This trick gives you the option to provide your room with a unique design feature. And from a practical standpoint, it will provide a spot to read or store some clothing.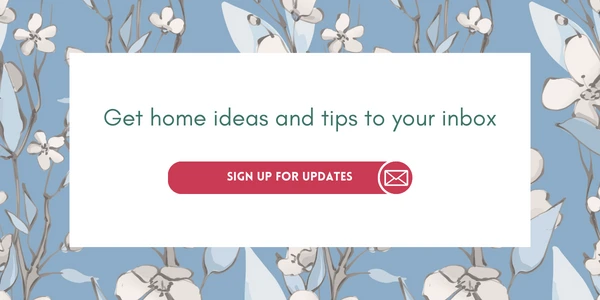 Alter Your Existing Lighting
Creative lighting ideas can help you create the right atmosphere and ambience in your bedroom. Layered lighting is a fantastic option that you can explore. For an opulent setting, you might mix several lighting patterns and overlay the overhead lighting.
This trick is useful for any bedroom. You can choose wall sconces or recessed lighting for the bedroom closet area in addition to a ceiling fixture and bedside lamps for reading, as well as a dressing table and cove lighting for indirect lighting.
Get Your Curtains Custom-Made
Not only do well-fitted drapes serve as window treatments, but they also elevate any bedroom and are the best method to soften the angularity of the wall and ceiling surfaces. Hence, whether you decide to add curtains, shades, or shutters to your bedroom, take the time to have them expertly created to measure. Consider extending the width of your curtains by one or two metres if you want them to appear more opulent when drawn to the side.
Finishing Touches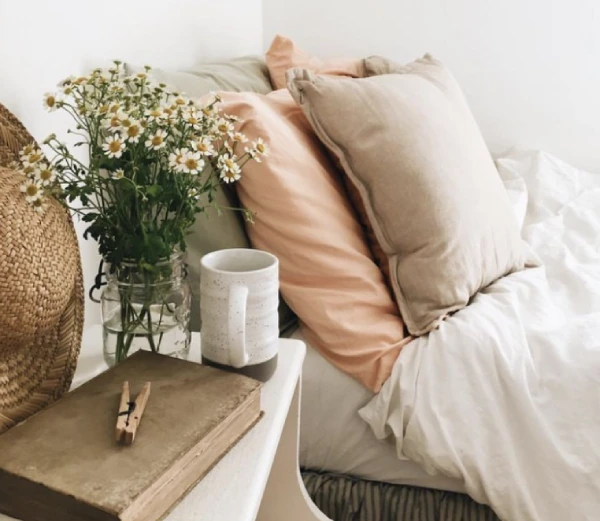 Add a few, and I mean a few, finishing touches to complete the space. Avoid packing your neatly organised bedroom! Fresh flowers are always a nice addition; choose ones that have a sweet scent to give the room a fresh fragrance every time you go back in. You could also hang a big mirror and a few more framed paintings or photos on one wall if you enjoy that sort of thing.
If you like to read, chances are that you have a lot of books. Place some of them on the side table to improve the look of your room. If you have a wallpapered wall in your bedroom, the only thing I would suggest adding to it is a mirror. Adding something else would compel your eye to compete with the wallpaper and the item, like a piece of art, for example.
Again, the goal is to avoid crowding; limit your wall decor to a few pieces and avoid cluttering the remaining space.
Keep Trying
Not limiting oneself to one specific style or concept is one of the major secrets to designing a luxurious home. Make sure that you have considered all of your possibilities. Luxury is not something you can define exclusively. Depending on the person and the ambience you want to create in your bedroom, the luxury experience differs. Throughout your voyage, you'll learn special methods that will let you construct a gorgeous bedroom.
[caf_filter id='10852′]