This article is written by Flags USA to provide you with advice for your front porch
A front porch on its own is enough to improve the aesthetics of a house. However, when you take the time to make your porch lovely and inviting, it becomes an eye-catching spot that improves your home's curb appeal. Follow along as we look at some simple ways to perk up your front porch. In just a day or two, you can completely transform the front of your house.
Color your porch with plants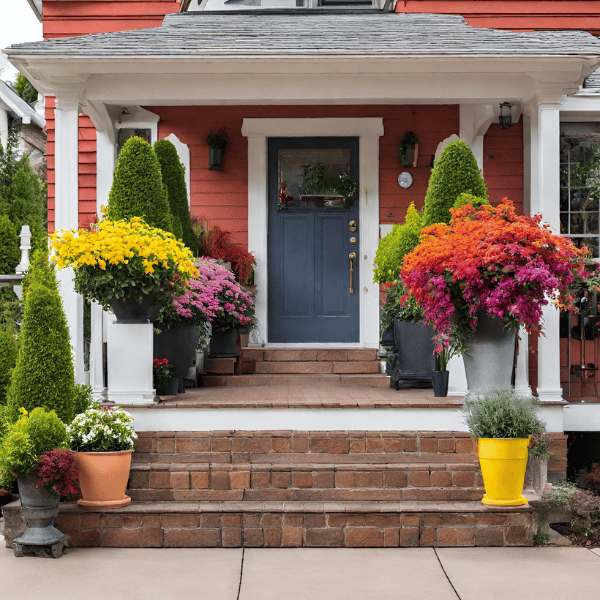 What better place is there to display your love of plants than in an outdoor seating area? The best part is that you don't need a green thumb to make it happen. Here are a few ideas for adding interest to your front porch with plants:
Place potted flowers on the steps, the floor, or a small table.
Grow herbs in containers.
Display artificial flowers in fun containers all year round.
Plant ivy and allow it to grow along the inside wall.
Hang window boxes on the railing and fill them with plants.
You don't have to do anything complicated. Just putting a plant in a pot on the porch makes a big impact.
Add fun lighting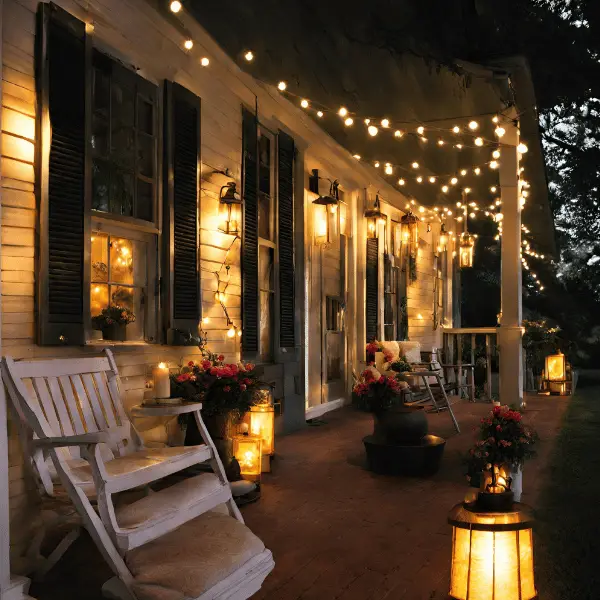 Most porches have a light, but one of the best ways to perk up your front porch is to make your lighting unique and fun. Let's look at some fun lighting ideas you can try out:
Vintage-style string lights
Imitation gas lantern sconces
Outdoor chandelier
Outdoor paper lanterns
Heated lamps for chilly nights
Battery-operated candles
Lighting really sets the mood and beckons everyone to stay a little longer.
Display a flag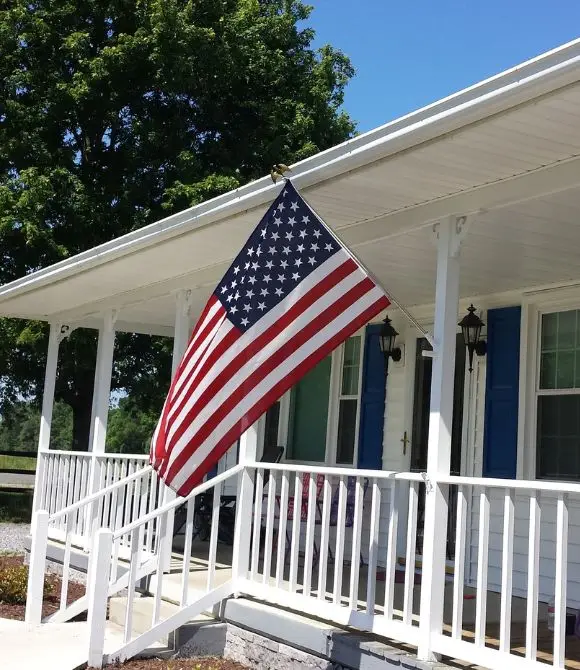 Adding a flagpole to your porch is a quick way to breathe some life into the front of your house. There are many types of flags you can use with the pole, including garden-style flags, your country's flag, a state flag, and seasonal flags.
Be aware of flag etiquette when displaying them—especially your country's flag. There are respectful measures to take, and it's important to remember that your outdoor flags will endure a harsh environment at times. For example, make sure you know when to replace an American flag and how to treat it during inclement weather. There is a proper folding protocol to follow and even rules about how to dispose of a tattered American flag. Make sure you know how to display your favorite flags proudly.
Add a rug to the porch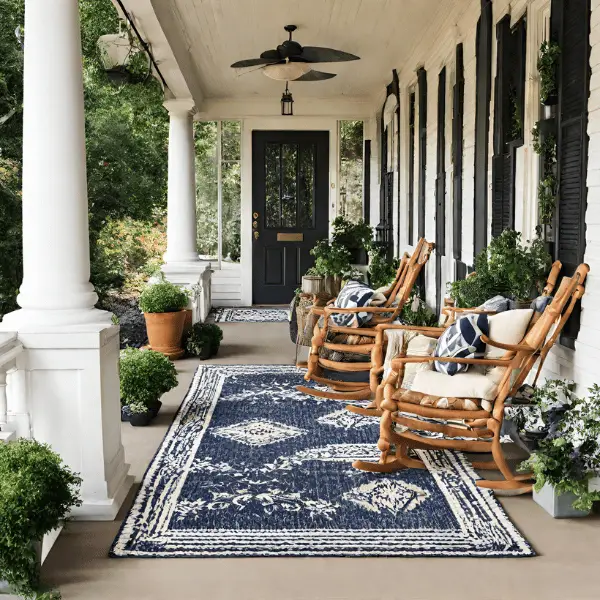 The right rug adds a pop of color to a dull porch or softness that blends right in with everything else. Rugs are usually a mix of colors, so for a statement, choose ones with vibrant shades of red, orange, and purple. For more subtle hues, think gray, pale blue, and tan.
Incorporate comfortable seating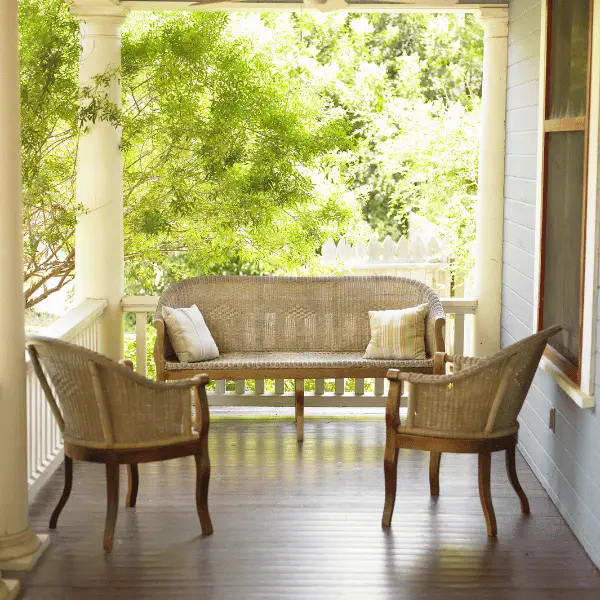 A lively porch is one that makes guests want to sit down and enjoy the ambience. Bring back the days of neighbors sharing lemonade on the front porch by offering the right seating.
Porch furniture isn't only welcoming; it can also change the whole vibe of your house. It ranges from quaint and small pieces to a whole set with a loveseat and couch. Here are a few ideas for front porch furniture:
Bistro table with two chairs
Wicker-style couch and chairs
Rocking chairs
Small dining table and chairs
Floor cushions
Adding a few pieces that are traditionally considered to be indoor furniture will bring an eclectic and fun look to the porch. 
Did you enjoy this article? Follow us on Instagram or Facebook to stay up-to-date with ideas and tips around the home!