If you're enchanted by the free-spirited and eclectic charm of Boho aesthetics, then embracing this style in your living room is the perfect way to create a warm, inviting, and creatively vibrant space. We are excited to share with you 20 inspiring ideas to transform your living room into a Boho haven that reflects your unique personality and wanderlust spirit.
1. Nature-Inspired Color Palette For a Boho Living Room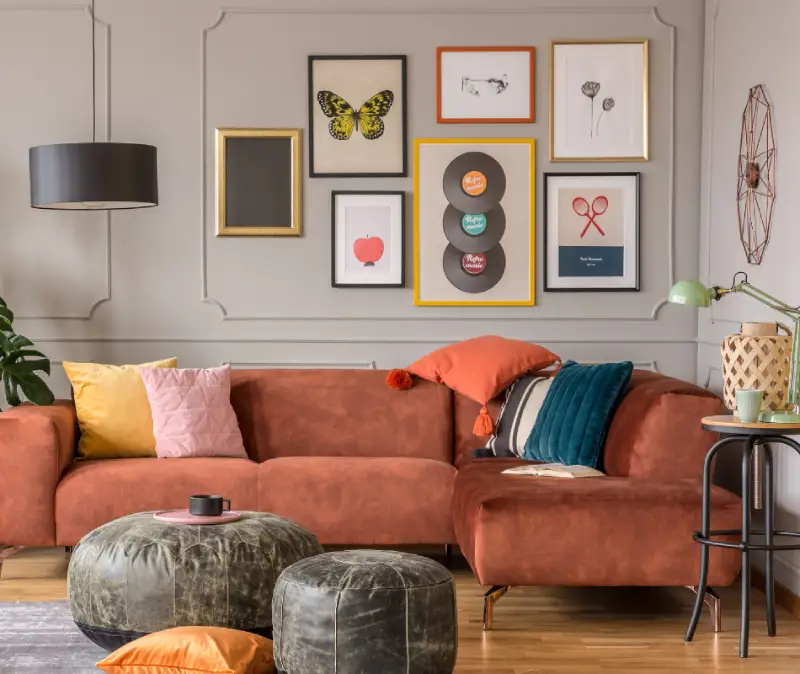 Begin with a nature-inspired color palette featuring warm earth tones, terracotta, muted greens, and deep blues, which lay the foundation for a bohemian atmosphere.
Colours to consider when styling your living room with boho charm:
Subdued Sienna by Sherwin Williams Paint – goes well with light colored furniture
Midnight Sonata by Vlaspar Paint – a warm tone that works well with mood lighting
Cooking Apple Green by Farrow & Ball – perfect with white for a bright living room look
2. Use eclectic furniture for a boho-style living room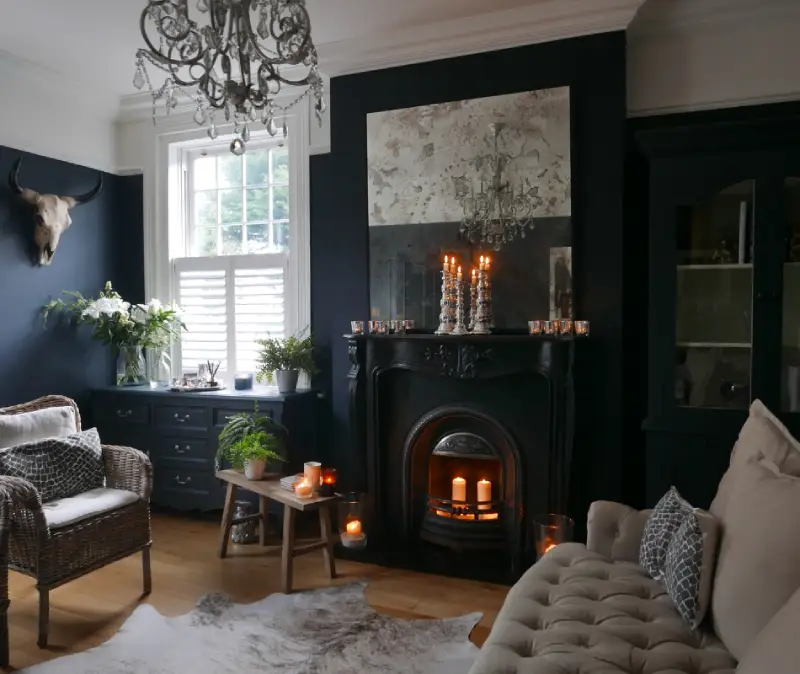 Embrace an eclectic mix of furniture styles, combining vintage pieces, cozy floor cushions, and low-lying sofas to create a relaxed and welcoming seating arrangement. You may be thinking: "I thought boho was light and airy?"… well, it usually is but boho is also about being cozy and dark decor can really add a touch of coziness to your space.
If you are considering dark cozy boho style for your living room, make sure to brighten it up with light furniture and add candles and lamps for mood setting.
3. Layer Texture for a Boho-Style Living Room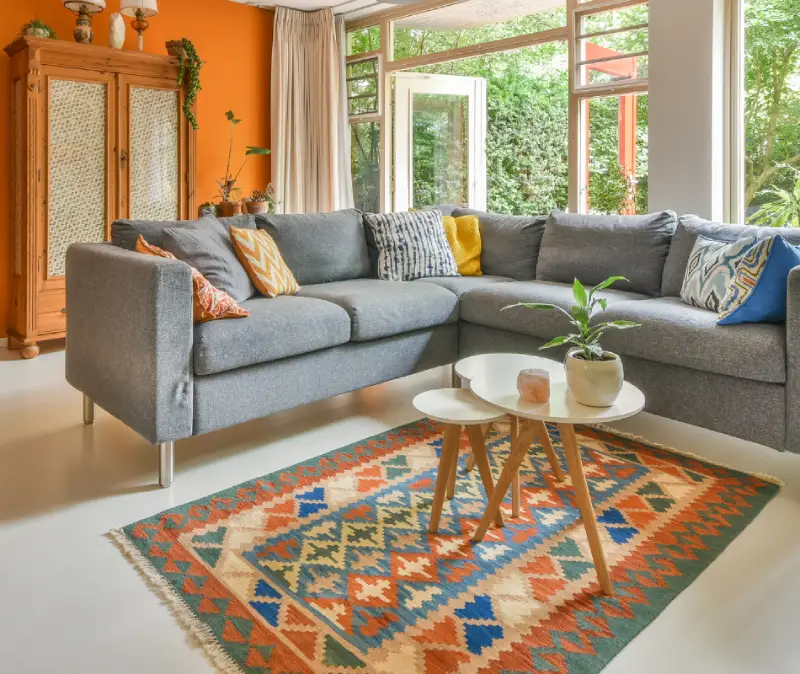 Infuse your living room with an array of layered textiles, such as Persian rugs, embroidered throws, and colorful cushions, to add texture and visual interest to create a boho living room look. This is also a great way to introduce colour into your space if you have a neutral living room.
4. Hang Plants for a Bohemian touch in your living room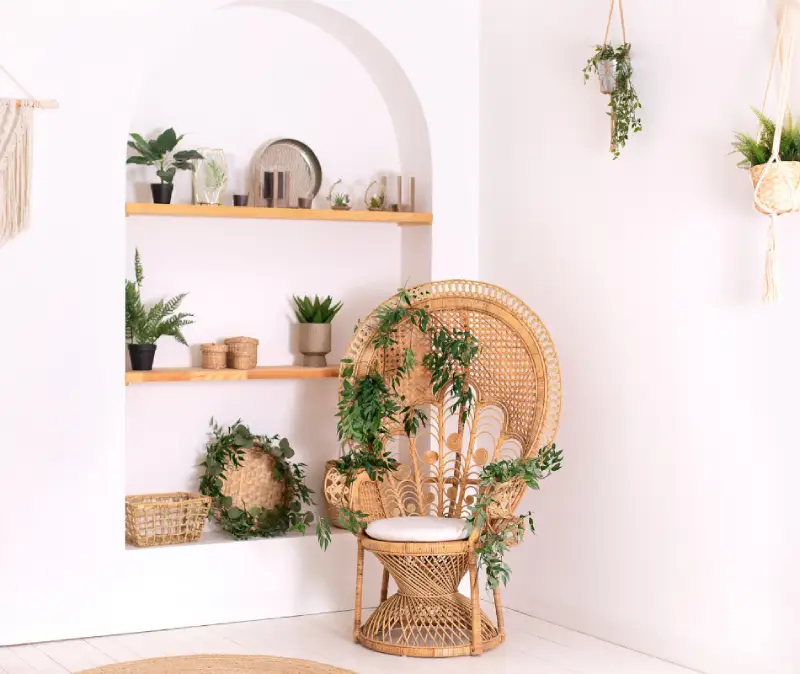 Bring nature indoors by hanging lush green plants from the ceiling or displaying them on macrame plant hangers. These touches will create a serene and lively atmosphere.
5. Include Decor from your Travels for a Bohemian-Inspired Living Room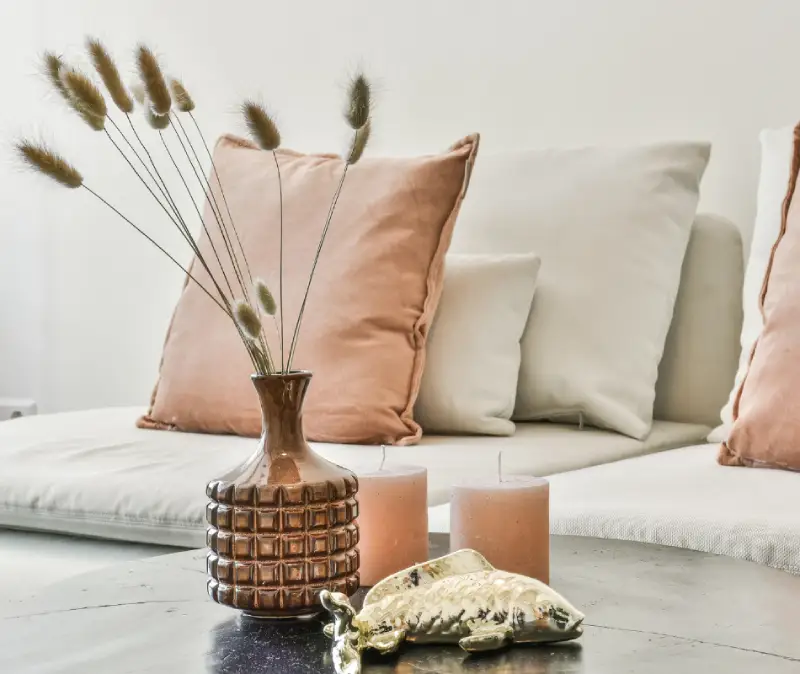 Introduce a variety of global accents, such as Moroccan poufs, Indian tapestries, or African baskets, to add cultural diversity and intrigue to your living space.
6. Limewash Walls for Boho Aesthetic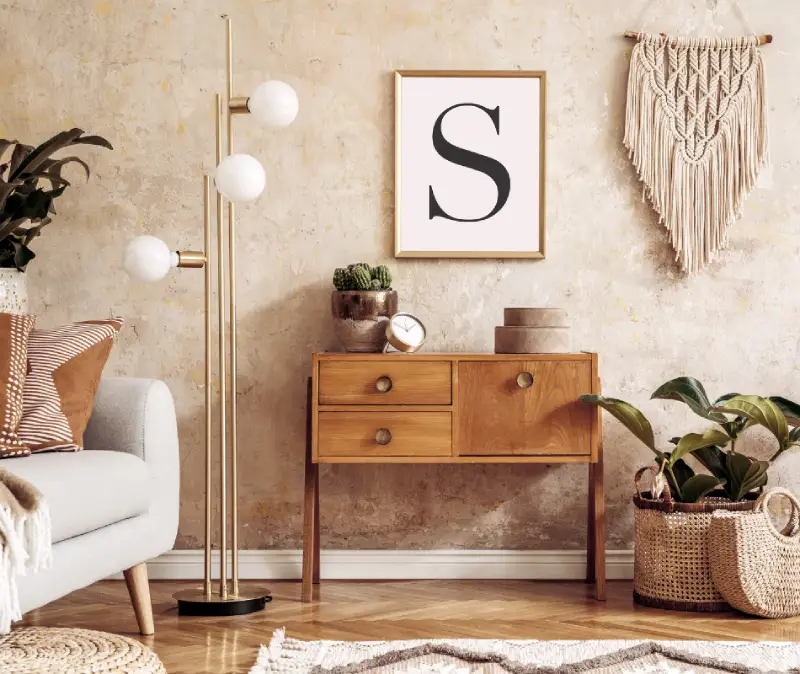 To enhance the boho aesthetic of your living room, consider using limewash on the walls. Limewash is a traditional paint technique that creates a soft, mottled appearance, adding a rustic and organic touch to your space. Choose earthy tones like warm whites, soft yellows, or muted terracotta to complement the Boho color palette. The imperfect and textured finish of limewash walls perfectly aligns with the bohemian ethos, adding a sense of history and charm to your living room.
7. Artful Gallery Wall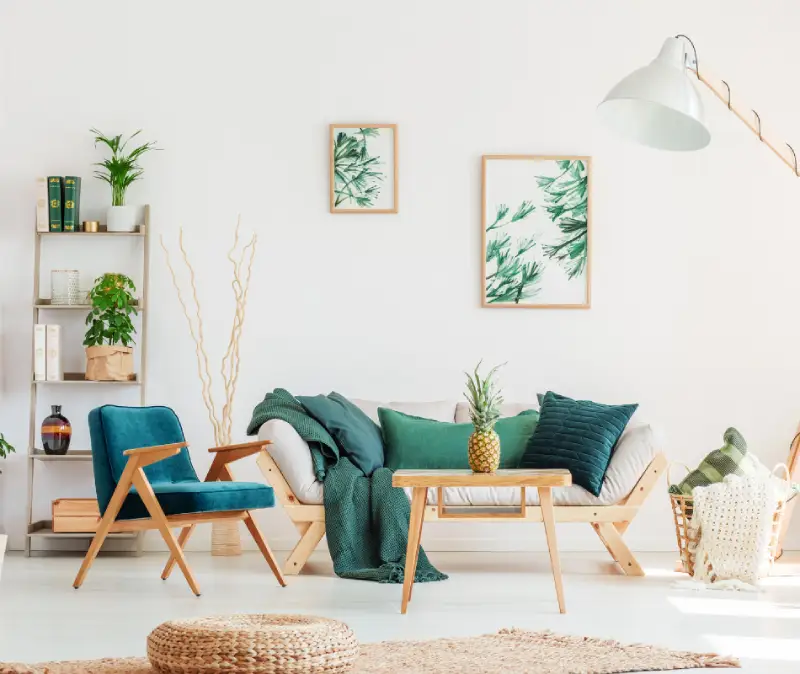 Create an artful gallery wall by displaying an assortment of eclectic artwork, dreamy photographs, and inspiring quotes that resonate with your Boho spirit.
8. Boho Hammock or Egg Chair Corner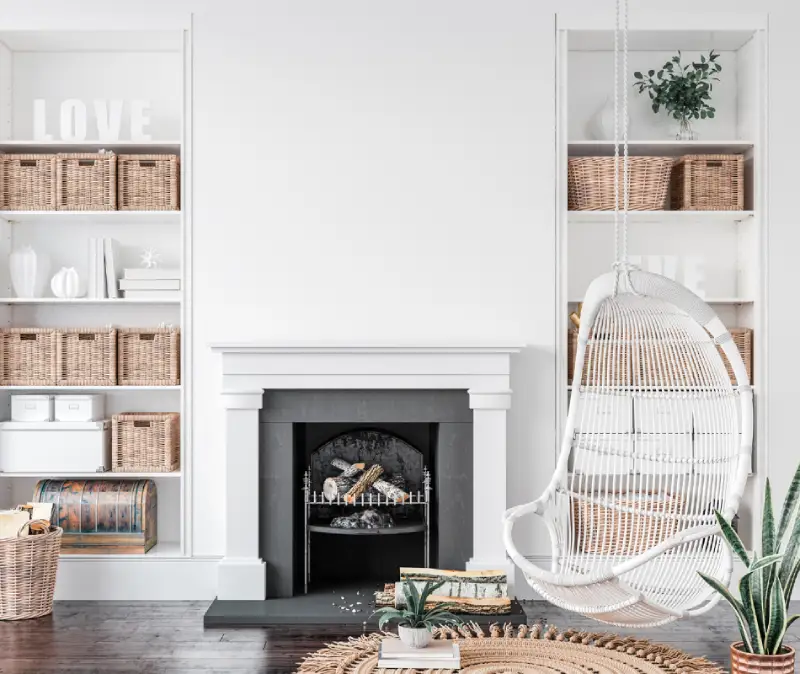 Create a dreamy and relaxing corner in your living room by incorporating a boho-inspired hammock or hanging egg chair. Hang it near a sunny window or in a cozy nook, accompanied by soft cushions and a throw blanket. This will be the perfect spot for daydreaming, reading, or simply unwinding with a cup of tea.
9. Add Sheer Floor-to-Ceiling Drapes for a Boho Living Room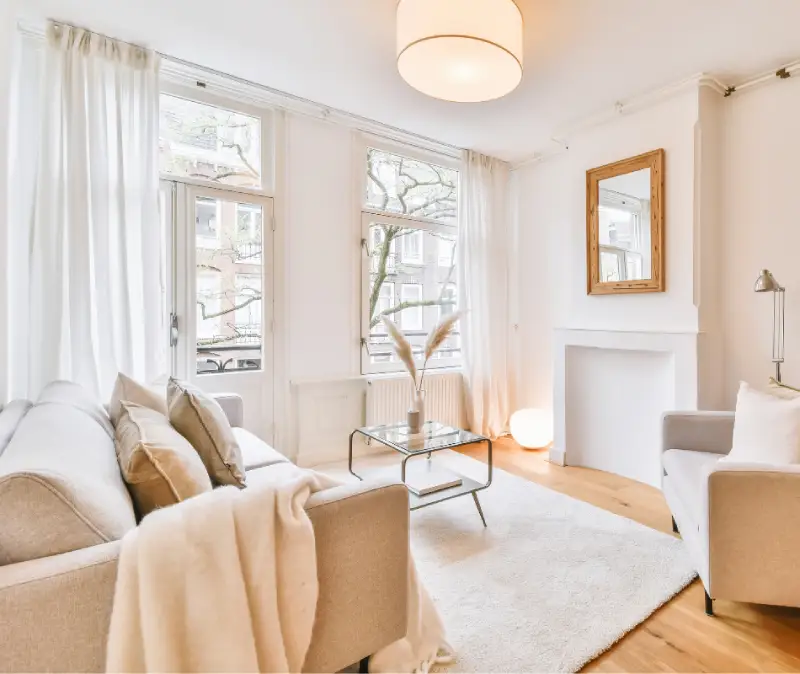 Hang floor-to-ceiling sheer drapes in neutral tones to add drama and a breezy ambiance to your Boho-inspired space.
10. Rustic Wooden Beams for a Boho Living Room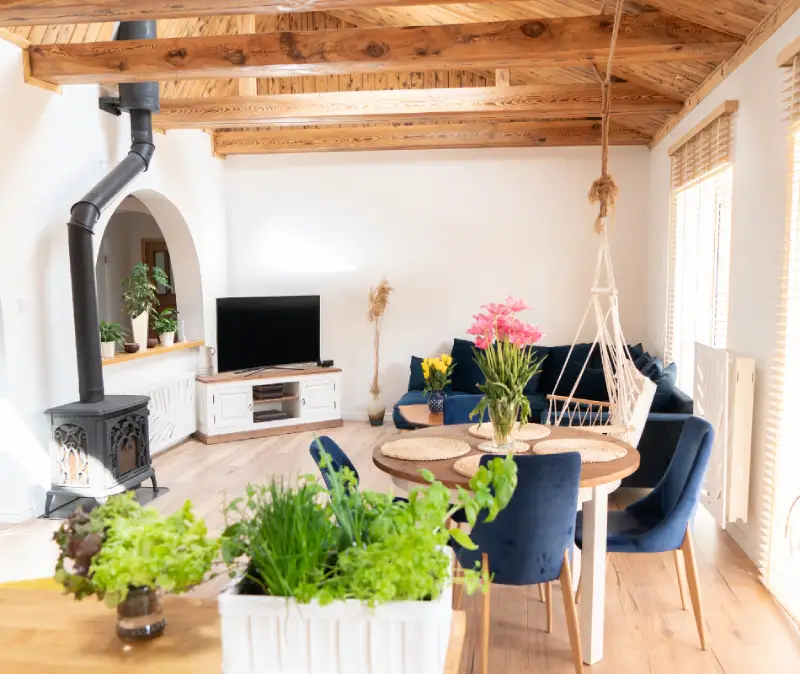 If your living room has exposed wooden beams, celebrate their natural beauty by leaving them unpainted and embracing their rustic charm. Wooden beams add a touch of organic warmth and provide an ideal backdrop for hanging plants or dreamcatchers.
11. Use Repurposed Furniture to Bring Your Boho Living Room Together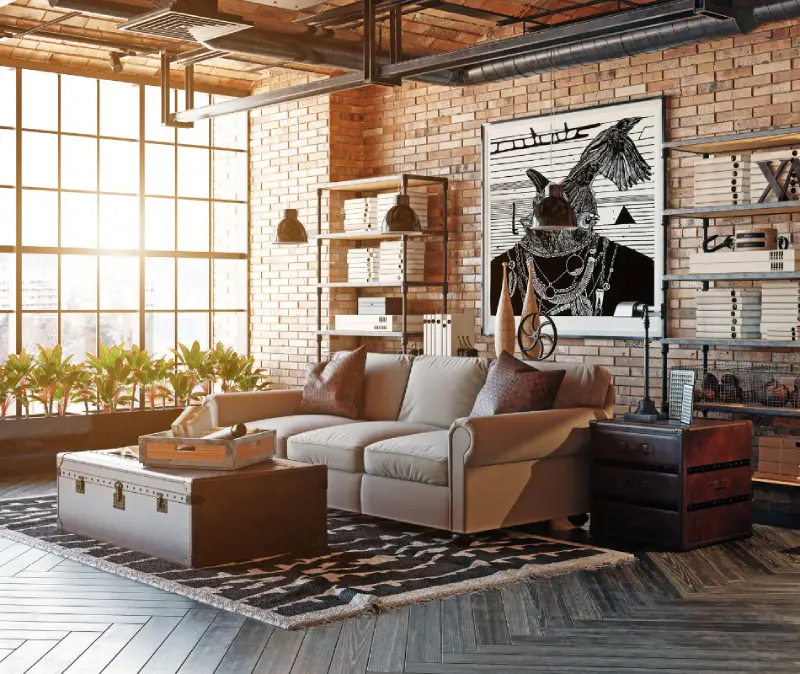 Embrace sustainability by incorporating repurposed or upcycled furniture pieces, like a vintage ladder as a bookshelf or an old door as a unique tabletop. For a unique look, consider mixing industrial and boho styles together, with soft furnishings and repurposed furniture. This could include a large suitcase as a coffee table or upcycled book shelves.
12. Mix and Match Cushions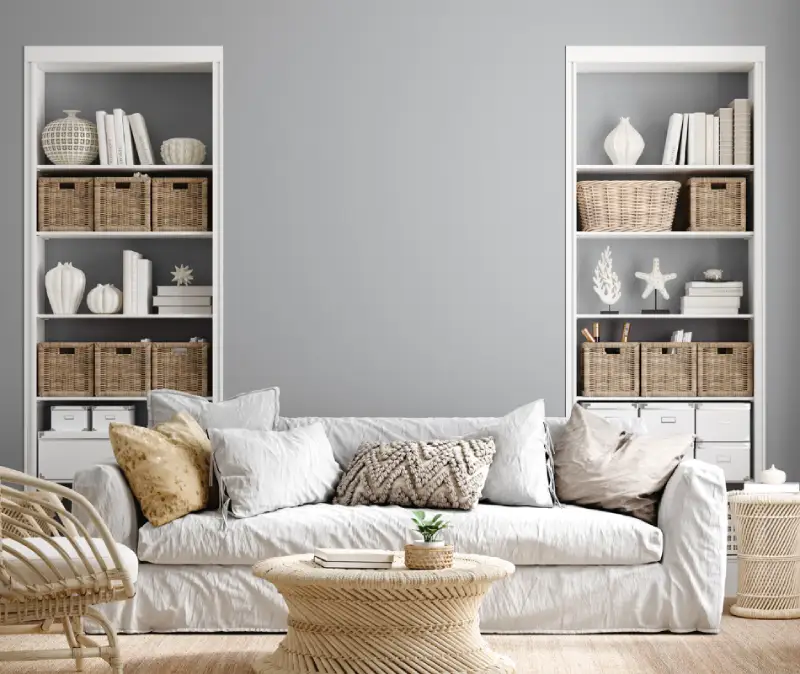 Play with patterns, colors, and sizes when selecting cushions to achieve a cozy and carefree look on your sofas and chairs.
13. Boho Lighting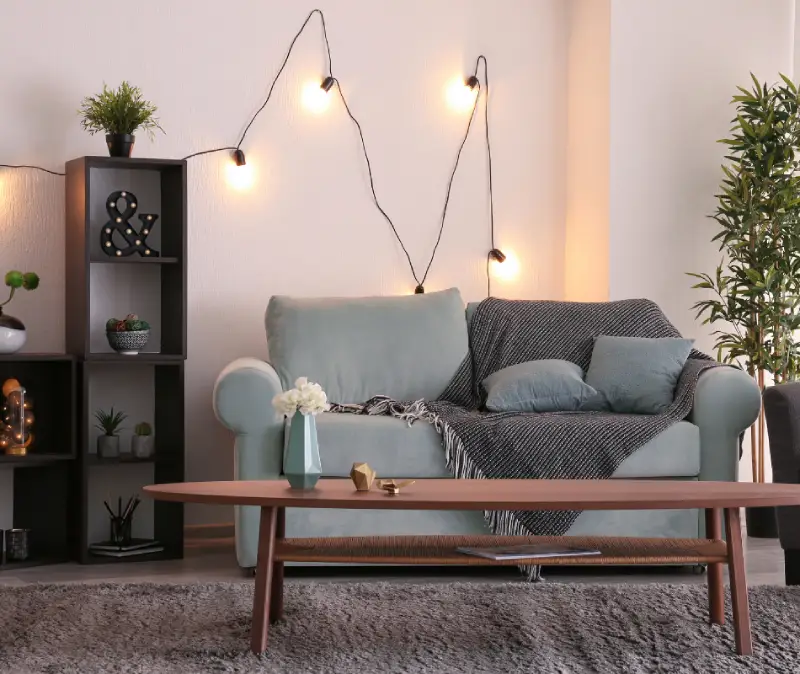 Opt for soft, warm lighting options like string lights, Moroccan lanterns, and Himalayan salt lamps to create a cozy, magical glow.
14. Tribal Prints and Textures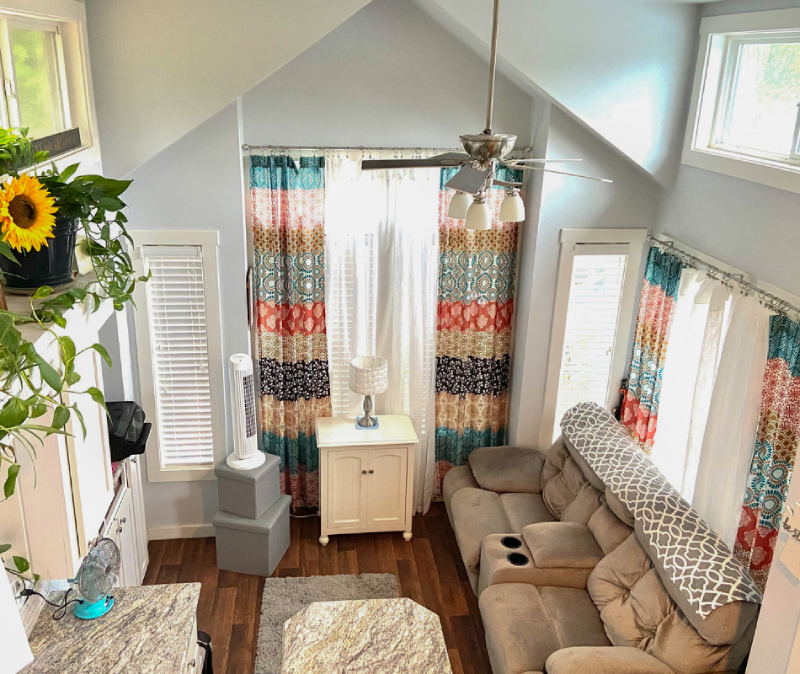 Introduce tribal prints and textures in the form of curtains, throw pillows, rugs, or wall art to add a touch of adventure and history to your living room.
15. Low Wicker Coffee Table for a Boho Living Room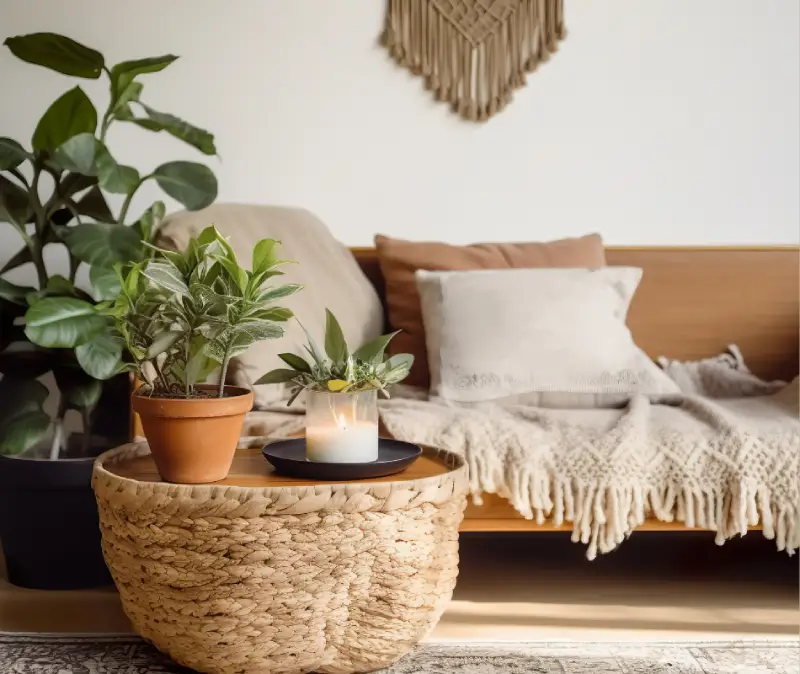 Choose low coffee tables with wicker or woven detailing that add a sense of nature into your space as well as warmth through the soft wood tones. Complete the look with a few plants and candles for a boho living room look!
16. Floor Seating Area
Create a floor seating area with plush cushions and a low table for a relaxed and intimate space that encourages conversation and connection.
17. Boho Bookshelves for Plants and Accessories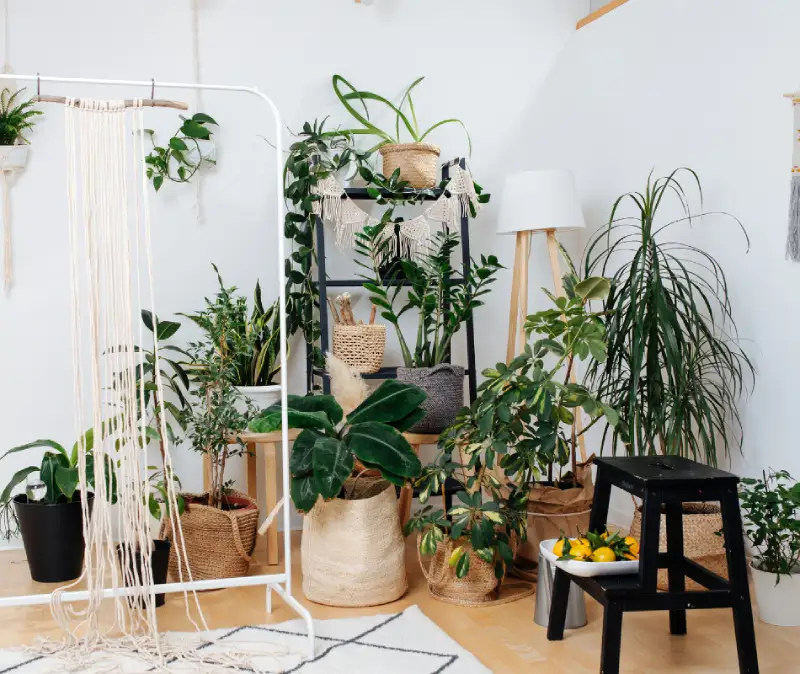 Style your bookshelves with a mix of books, plants, decorative objects, and personal mementos to showcase your wanderlust and interests.
18. Tassel and Fringe Accents for a Boho Living Room Style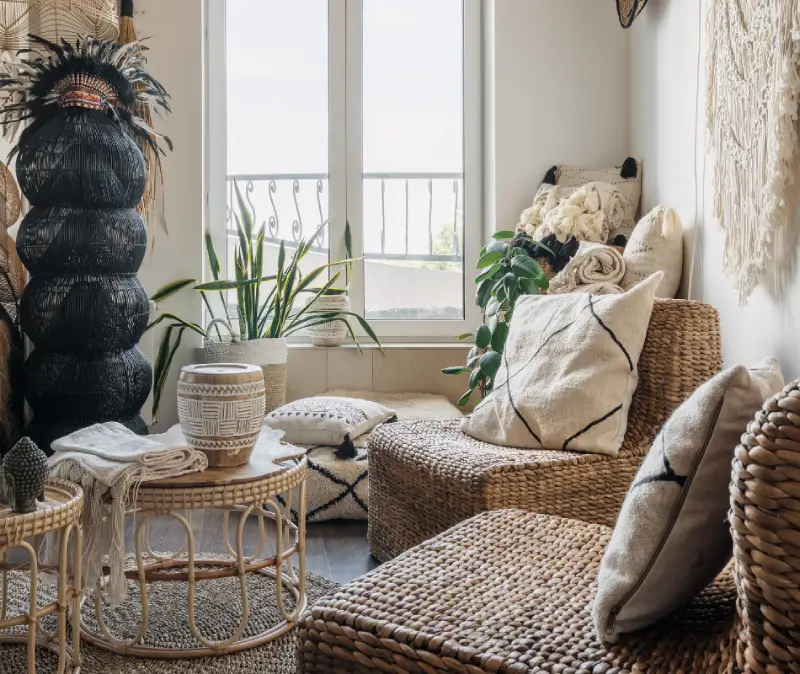 Add playful tassel and fringe accents to your living room decor, such as tasseled throw pillows, fringed lampshades, or curtains with decorative trim. These delightful details will bring a touch of boho chic to any space.
19. Include Curved Furniture for a Modern Boho Living Room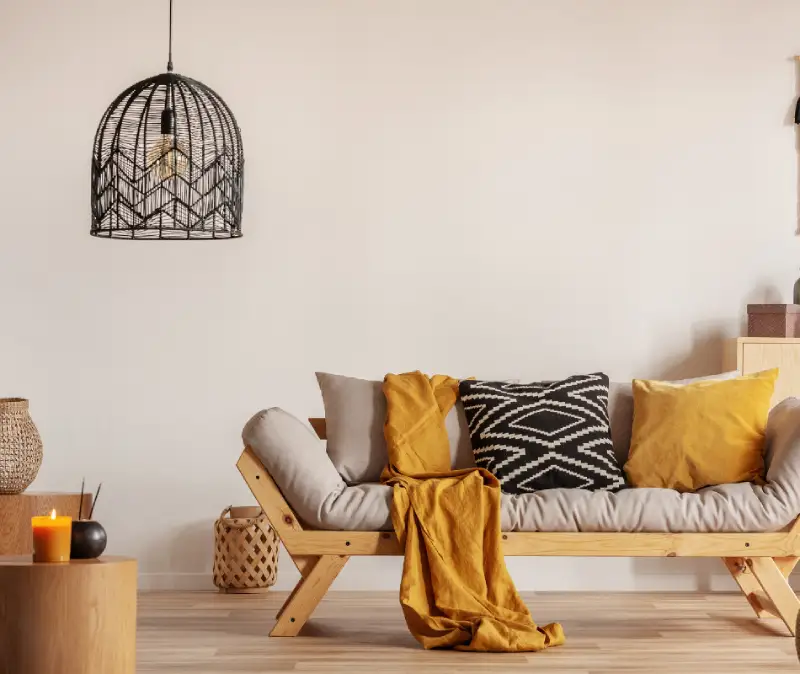 Curved decor, such as pendant lighting, coffee tables and light holder can bring softness to the room. Incorporating pattern with curves creates a lovely juxtaposition which is perfect for the boho look.
20. Embrace Imperfections for a Rustic Boho Living Room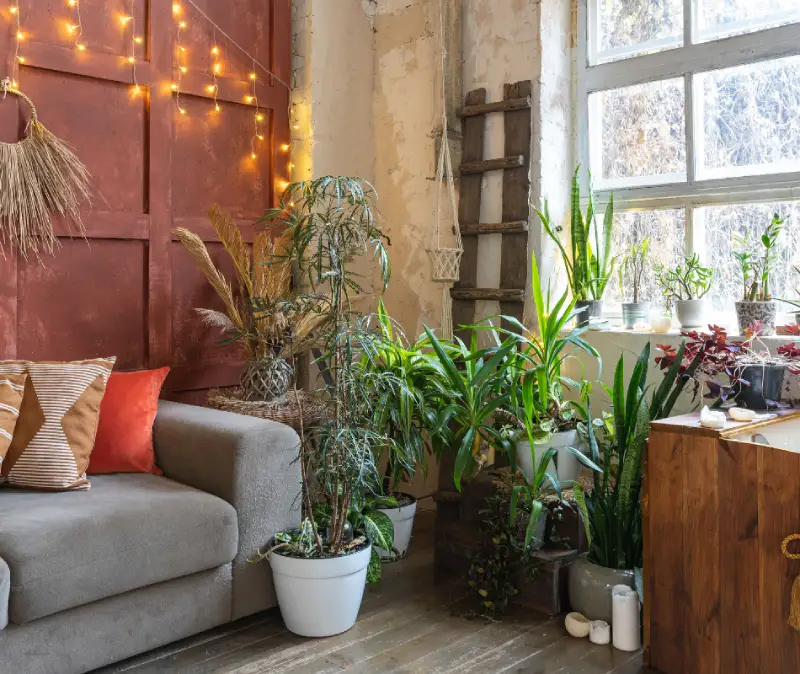 Above all, embrace the imperfect, unconventional, and unique elements that make Boho living rooms so charming and inviting. This could be using modern elements like panelling, but finishing the painting effect in a shabby chic style for a rustic approach.
By combining these 20 boho living room ideas, you'll be well on your way to creating a space that celebrates diversity, creativity, and a love for the world's cultural tapestry. Allow your imagination to run wild, and let your living room be a reflection of your free-spirited soul. Happy designing!
[caf_filter id='10500′]