This article is provided by Bald Eagle Storage to offer advice when moving home.
Moving into a new home is often a mix of excitement and stress. There's the anticipation of starting fresh, coupled with the daunting task of packing, organizing, and transporting your life from one place to another.
For residents of Summerdale, Alabama, the balmy climate and friendly community spirit can make moving a little easier. Here are some tips to ensure that your move into a new home is as effortless and smooth as possible.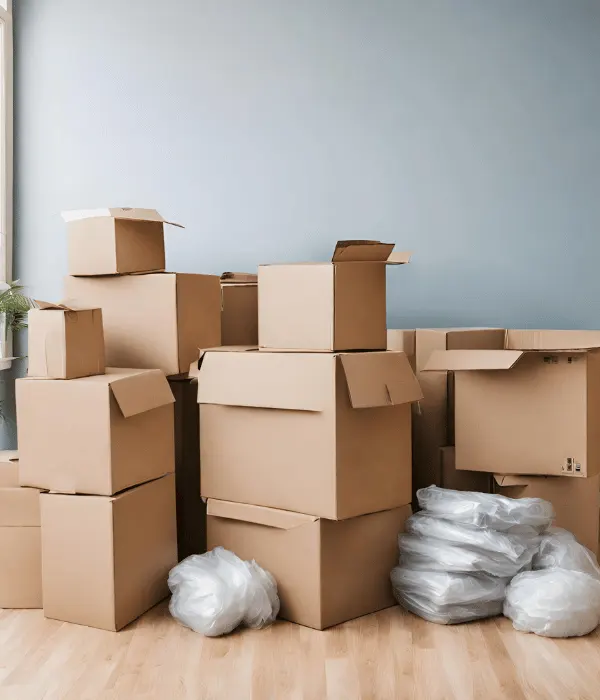 Start with a Strategic Plan 
Embarking on a move without a clear plan is like setting sail without a compass. Start by charting your course several weeks in advance. This means creating a detailed checklist of all the tasks that need to be accomplished before, during, and after the move. Include deadlines for each task to keep you on track.
Begin by sorting through your belongings. Decide what to keep, donate, or throw away. Summerdale's local charities and thrift stores can be great places to donate items that still have life in them.
Consider the timing of your move. Summerdale, like much of Alabama, can be particularly warm during the midday hours. Aim to do the bulk of your moving early in the morning or later in the evening when the temperatures are more bearable.
Utilize Self Storage Services
For those in Summerdale who find themselves in a transitional phase or want to reduce the chaos of moving day, self storage services offer a flexible solution. By renting a storage unit, you can move your belongings in stages, which can be particularly helpful if there's a gap between leaving your old home and moving into your new one.
Self storage facilities in Summerdale typically offer a range of unit sizes, climate control options, and flexible lease terms. Look up Summerdale self storage on any popular search engine to find a space in your area.
Using a storage unit also provides an opportunity to organize your belongings methodically. You can gradually move items out of storage and into your new home at your own pace, which can help keep your new space uncluttered and stress-free.
When selecting a self storage service, consider factors such as location, access hours, security features, and price. A facility close to your new home with extensive security measures and 24/7 access can offer both convenience and peace of mind.
Enlist Help from Friends and Professionals
Moving is not a solo mission. Whether it's the physical lifting or the emotional support, having a team can make all the difference. Reach out to friends and family members to help with packing and moving. In Summerdale, with its close-knit community vibe, you might find neighbors willing to lend a hand.
For larger items or if you're short on willing volunteers, hiring professional movers can be a worthwhile investment. They can handle the heavy lifting, and many offer services such as packing and unpacking, which can significantly ease the burden of moving.
If you decide to go with professional movers, do your research. Look for companies with good reviews and ask for quotes from several providers to ensure you get the best deal. Make sure they're licensed and insured—this will give you peace of mind knowing that your belongings are protected.
On the big day, be sure to have a plan for kids and pets. Moving can be chaotic, and having little ones underfoot can add to the stress. Arrange for a family member or friend to watch them, or hire a babysitter for the day.
Personalize Your New Space
Creating a sense of home takes more than just unloading boxes. Once the moving trucks have departed, focus on making your new space feel like your own. Begin with the essentials, such as setting up your bedroom and kitchen.
These are the spaces you'll use most immediately, and having them functional will make your new house feel like a home.
Incorporate familiar touches, like photos, artwork, and decor items, to bring warmth and personality into each room. Don't rush to fill every space right away. Live in your new home for a while and let it tell you what it needs. This way, you can make intentional choices that fit both the style of your home and your lifestyle.
As you're getting settled, take the time to explore Summerdale. Visit local shops, parks, and restaurants to start feeling connected to your new community. Meeting your neighbors and participating in local events can also help you feel grounded and at home in your new surroundings.
Establish a Maintenance Routine
Once you've moved in, establishing a regular maintenance routine can help keep your new home in top condition. Regularly check for any repair needs and address them promptly. Cleaning and maintenance can often be more manageable in the early stages before issues become more significant and costly.
In a place like Summerdale, where the climate can affect your home differently across seasons, it's essential to stay on top of tasks like gutter cleaning, HVAC servicing, and pest control. This will not only make your home more enjoyable but can also help retain its value over time.
Conclusion
The conclusion of your move marks the beginning of a new chapter in the warm and welcoming community of Summerdale. With thoughtful planning and the right approach, the moving process can leave you with positive memories instead of stress.
Embrace the support of friends, the expertise of professionals, and the convenience of self-storage to simplify your journey. As you settle in, personalize your living space to reflect your unique style and make it a true haven.
Remember to keep up with the upkeep of your home to enjoy its comfort for years to come. In Summerdale, you're not just finding a new house; you're finding a new home—where every street corner and friendly face becomes a part of your story.
So unpack, unwind, and start enjoying the serene Alabama lifestyle that awaits you. 
Did you enjoy this article? Follow us on Instagram or Facebook to stay up-to-date with ideas and tips around the home!