This article is written by Roofing Georgia to provide you with advice and ideas for your home
Installing a new roof on your home or business is a major investment, and you want to make sure you're making the right choices for your property. With innovative materials and designs emerging every year, the roofing industry is continuously evolving, and it's not always easy to keep up with the latest trends. This blog post will identify the top 5 roofing trends that have rocked 2023. From eco-friendly options to smart technology features, this post will explore what's become a new standard in the roofing world.
Solar Panels Integrated into New Roofs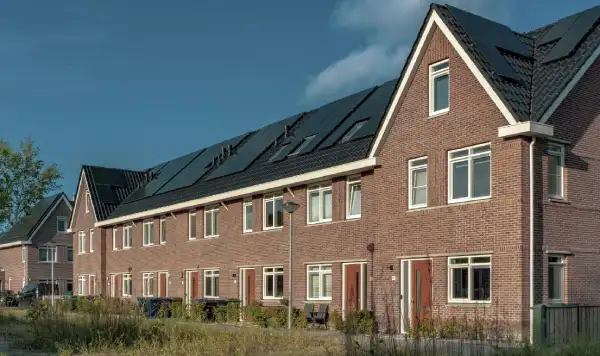 As solar panels become more affordable, solar-ready rooftops have become a popular trend in recent years. Not only do they offer energy savings that benefit the wallet, but they also benefit the environment. By 2024, roofers should expect to see more solar panel integration into new roofs. This will reduce the clutter on your roof and simplify installation since the panels won't need to be added after the roof installation.
Green Roofs
With climate change at the forefront of everyone's minds, the green roof trend is on the rise. Used in urban areas to absorb rainwater and reduce heat, green roofs are perfect for any environmentally conscious individual. Green roofs work great in residential communities, perfect for anyone who wants to reduce their carbon footprint.
Smart Technology Features
Smart technology has infiltrated almost every part of daily life, so it's only natural that it's made its way into roofing. From sensors that detect potential leaks, hail, or other threats, to automatic shutters for optimal temperature control, technology will revolutionize how roofing systems work.
Light Reflective Roofing Materials
Light reflective roofing materials do not absorb as much heat as traditional materials, which means your home or business stays cooler on sunny days. Not only does this save energy on air-conditioning, but it also reduces the urban heat island effect. Therefore, expect to see more light-reflective roofing products, especially as environmental concerns rise. You should especially consider this option for residential roof installation.
Unconventional Roofing Shapes
For those who want to add a personal touch to their home, unconventional roofing shapes are becoming an increasingly popular trend. Sloping roofs or asymmetrical rooflines will continue to be trendy. This adds an aesthetic appeal to your home and it's the perfect solution for those who want to stand out from a traditional roof style.
By now, you should be excited about the 2023 trends in roofing technology. From eco-friendly options to smart features, there's something for everyone. While you can't predict everything that will happen in the roofing industry in 2024, you can expect these 5 trends will become increasingly popular. Remember, it's always best to consult with a roofing specialist before making a significant investment in a new roof. 
Did you enjoy this article? Follow us on Instagram or Facebook to stay up-to-date with ideas and tips around the home!