Written by Nicky Burnett, Founder of Amare Luxury Fragrance
Fragrance can be a wonderful way for creating a welcoming and relaxing atmosphere in your home. It can also help to improve your mood and wellbeing.
There are lots of different ways to use fragrance in your home, here are just a few ideas for you;
Candles to infuse fragrance into your home
candles are a classic way to add fragrance to a space. And with so many fragrances available, to set the mood or occasion, you just need to choose the right one. Candles are great to create a cosy, or romantic atmosphere.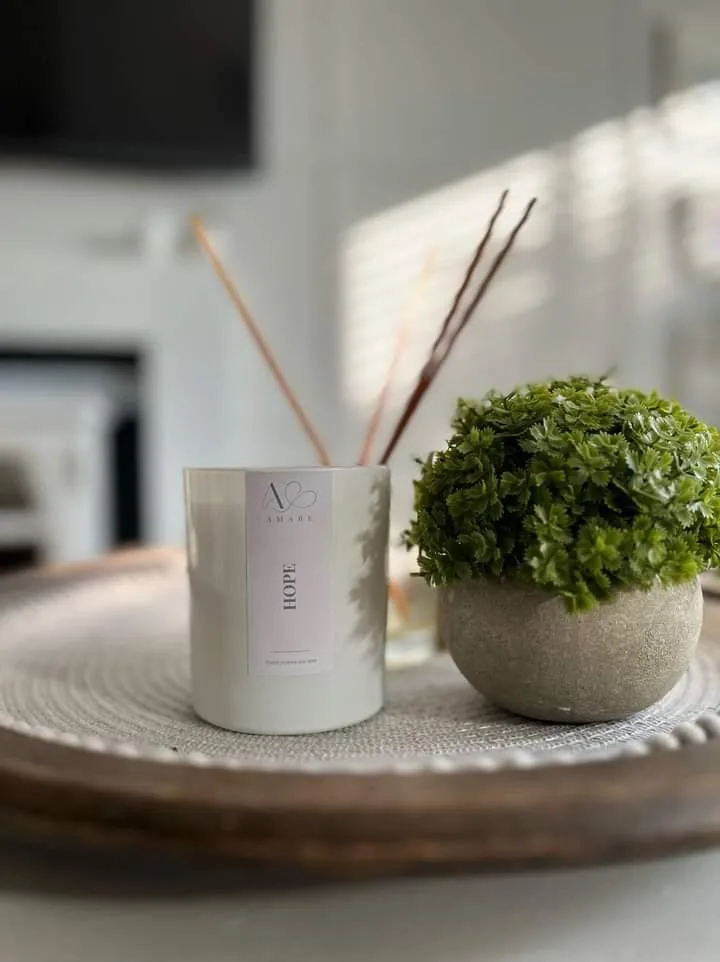 Hope Candle smells like: Vanilla, the nutty sweet warmth of praline and woody, smokey oud
Reed diffusers are great for convenience and style
Reed diffusers are another popular way to bring fragrance into your home. Aroma is released into the air through the reeds. Without the need to be lighting a flame, they are convenient for lots of people.
When choosing fragrances for your home, it's important to think about the atmosphere that you are looking to create.
For example, if you need a relaxing vibe, you might choose a soft floral scent. If you are looking to bring an energizing atmosphere into your home, go for a citrus or spicy fragrance.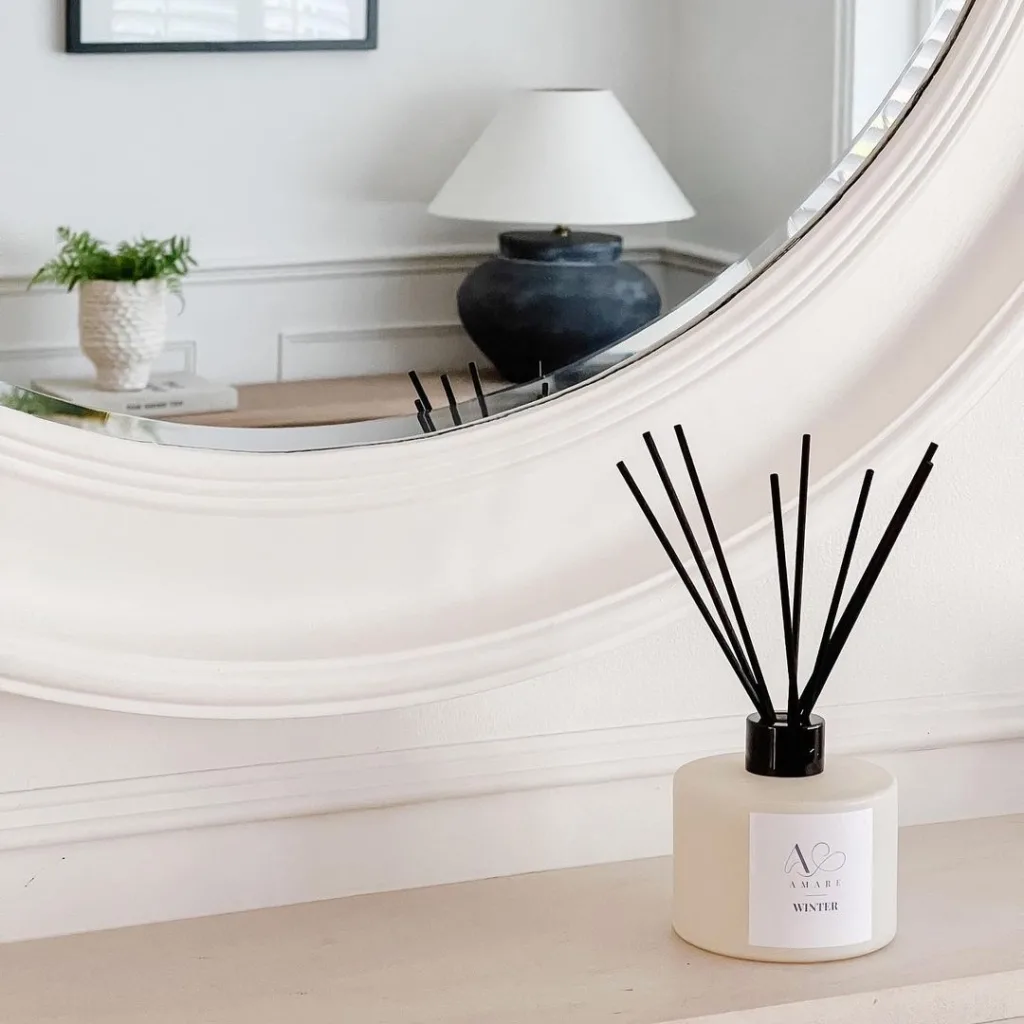 Winter Reed Difusser smells like: Jo Malone dupe – Fresh and exotic scent
Think about the size of your room too.
In a smaller room, a strong scent may be a little overwhelming, you may want to go for a softer, more subtle aroma. There is the perfect fragrance out there for you and your home.
With a little experimenting, you will find the best ways to add beautiful aromas to your home and create the perfect welcoming and relaxing atmosphere.
The wellbeing benefits of beautiful fragrances have been proven. Depending on which scent you choose, they can relax and calm you, or give you energy and recharge you.
Here are a few additional tips for using fragrance in your home;
Place them in the perfect position, to use them the most effectively.
For instance, reed diffusers need movement in the air around them, that's how the scent is released through the reeds. So if you place them in a hallway, you and your guests will experience wafts of gorgeous scent as you walk through the front door
Change your fragrances throughout the seasons.
It's been proven that different scents evolve different memories and feelings. So you might use a citrus or floral fragrance during the Summer, and something warmer and woody in the colder months.
Don't be afraid to play around with adding fragrance into your home, to find the perfect methods and aromas for you.
There are so many different colours and styles of candles and reed diffusers, they can be such a gorgeous and stylish addition to your home too.
How will you fragrance your Sanctuary? Enjoy free shipping with Amare Luxury Fragrance below!
FREE SHIPPING! | Get free shipping on orders over £40!!! SHOP NOW
Explore more home ideas below!
[caf_filter id='10500′]