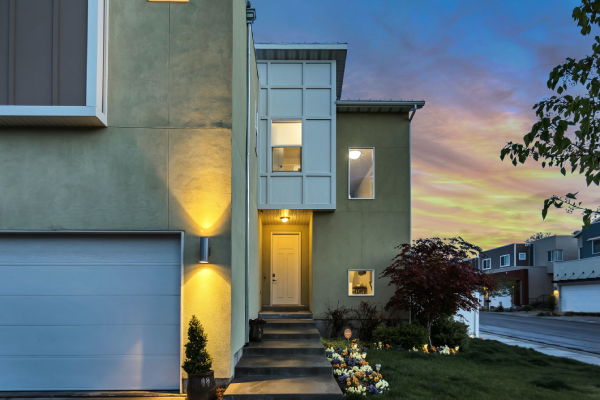 Photo credit: Brian Babb
For many of us, our homes are the most expensive investments we will ever make. We all want homes that look chic and expensive. We spend countless hours searching for ideas on how to decorate our homes.
In 2023, good-looking houses are not enough. Today, we want our homes to look good while lowering the impact we will have on the environment.
In this article, we will give you some DIY tips to create a trendy, beautiful home that is sustainable and environmentally friendly. These tips will help you achieve the style you want responsibly.
Sustainable Materials
Using sustainable materials in your home decor is one of the best ways to go green. These materials use less energy and are long-lasting and biodegradable. Synthetic materials can take decades or even centuries to break down.
Consider using natural materials when decorating walls, furniture, windows, and floors. Sustainable materials include:
Cork
Aluminum
Wool
Natural cotton
Teak
Hemp
Bamboo
Furniture
Eventually, furniture will wear. Even if your furniture is in good condition, you may want a more trendy style. Instead of replacing it, customize furniture with paint, fabric, or even wallpaper or decals.
Visit local vendors that hand-make pillows, rugs, wall tapestries, and curtains. Use natural fabrics like cotton and wool. You get a trendy look with no environmental impact because of shipping fuels and machinery production. As a bonus, you support local businesses.
Don't forget to upcycle. You can find fabulous pieces at thrift stores, estate sales, and even yard sales. Also, don't forget to donate any furniture you discard. Someone else may need the things that you no longer need. Keep home furnishings out of our landfills.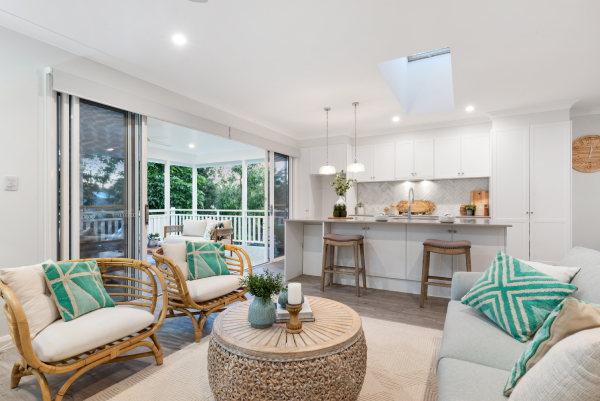 Photo credit: Steven Ungermann
Natural Lighting
A popular sustainable home decor trend in 2023 is embracing natural light with windows. Use big windows, glass doors, and ceiling windows. This not only creates a brighter and airier space, but exposure to sunlight has countless mental and physical health benefits.
Using daylight as the primary lighting source cuts down on electricity costs and doesn't heat a room like artificial light does.
Window treatments made of sustainable materials bring it all together. Use earth-tone colors, and plants to bring a feeling of the outdoors inside your room.
Linens
When shopping for new cloth napkins, towels, or dish towels, look for ones that are organic cotton. They grow organic cotton without the use of synthetic fertilizers and pesticides. Buying in bulk will also reduce packaging waste.
Another option is to buy Turkish towels that are made from premium recycled yarns. They are super soft, durable, and have a sheen. While these may be a bit more costly to purchase, they will last a long time.
Avoid Paper Towels
Paper towels are common household items that are thrown away after just a single use. But the production of paper towels is a big problem for the environment. Each ton of paper towels produced uses around 17 trees and approximately 20,000 gallons of water. Buying a reusable cloth towel is better for the planet. Make sure they are organic and don't contain any toxic dyes or inks.
Bed linens
Indulge yourself with organic cotton sheets or slip into cool, eco-friendly linen. High-quality bedding is key to a great night's sleep. Sustainable materials like eucalyptus, bamboo, and organic cotton are being utilized by bedding companies that focus on sustainability. These bed linens offer the same comfort as standard sheet sets.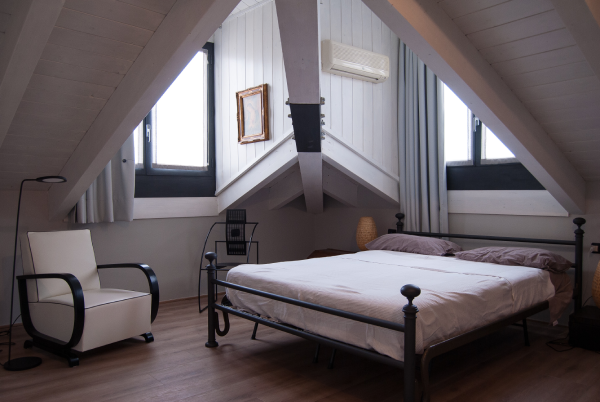 Photo credit: Antonio Caverzan
Mattresses
It may seem like a small thing, but buying mattresses from natural or recycled material can help the planet. Mattresses made from organic materials usually carry Greenguard certifications for their production processes.
When you replace your old mattress, donate it to charities. Many large charities will pick up your old mattresses for reuse for recycling. Do not toss the old mattress. Keep mattresses out of landfills and let other people benefit from your discards.
We can recycle the steel coils used in innerspring and hybrid mattresses to manufacture metal products. We can reuse wood from the frame to make furniture.
Conclusion
We all want trendy and lovely homes. But in today's society, that is not enough. We desire homes that are chic and sustainable. We seek ways to take care of ourselves and our families while caring for our planet. Look at your home decor projects in a new light. Let your home reflect your style and your ideals.
Save money, and reduce your carbon footprint, while looking like a wealthy and successful person. Take steps to remodel and redecorate your home using the tips in this article. You will feel great about your home and your choices.
Are you working on an upcycling project at the moment? Tag us on Instagram to share your project with us and we may feature you on our socials and blog!
Find more fab ideas for your home below!
[caf_filter id='10597′]