Hello and welcome to our Home Makeover Series where we share incredible home renovations and DIY from homeowners to inspire your next project.
In this article, we are sharing a fabulous kitchen makeover by Nicola from @that.triangle.house on Instagram, which includes a secret hidden door into the laundry room!
About Nicola…
"We moved in Summer 2021 and my architect husband (handy) got cracking on the plans very quickly. I'm in marketing (graphic designer) so we both have a passion for art and design which we incorporate throughout our home, sometimes our styles clash as he's modern and monochrome and I love colour but it works out harmoniously!"
The project
"The room started off as two rooms, a living room and a dining room. We had a new door created into the utility for the secret door and blocked off existing doorways from the old kitchen so we could have the long run of cabinets to keep the profile sleek and seamless."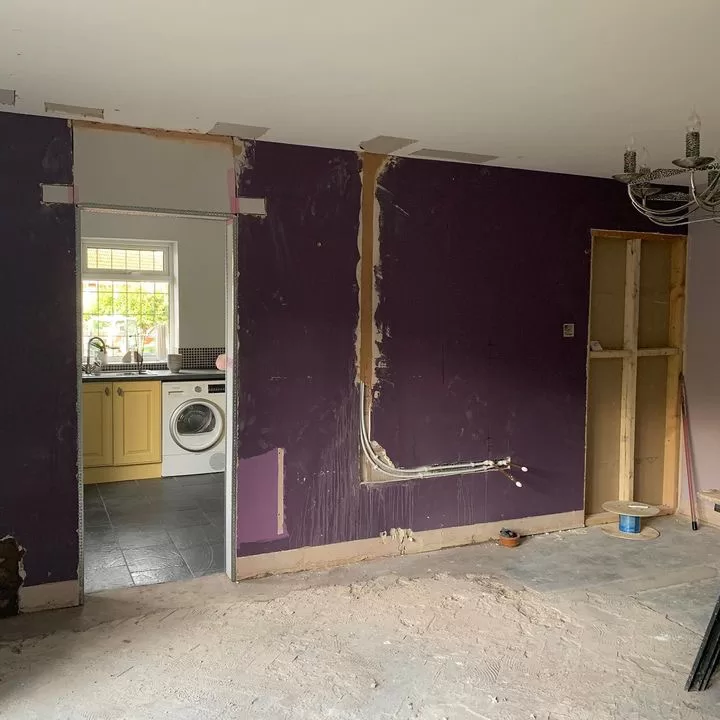 Watch the video below to see the hidden kitchen door in action!
"The secret door is a cabinet carcass either side with a baton above for stability and then the doors are hung in saloon style to help with the weight. We left the bottom open and didn't do a plinth on each door as we have a cat and he squeezes his bulk through here to get into the utility and outside."
The finished kitchen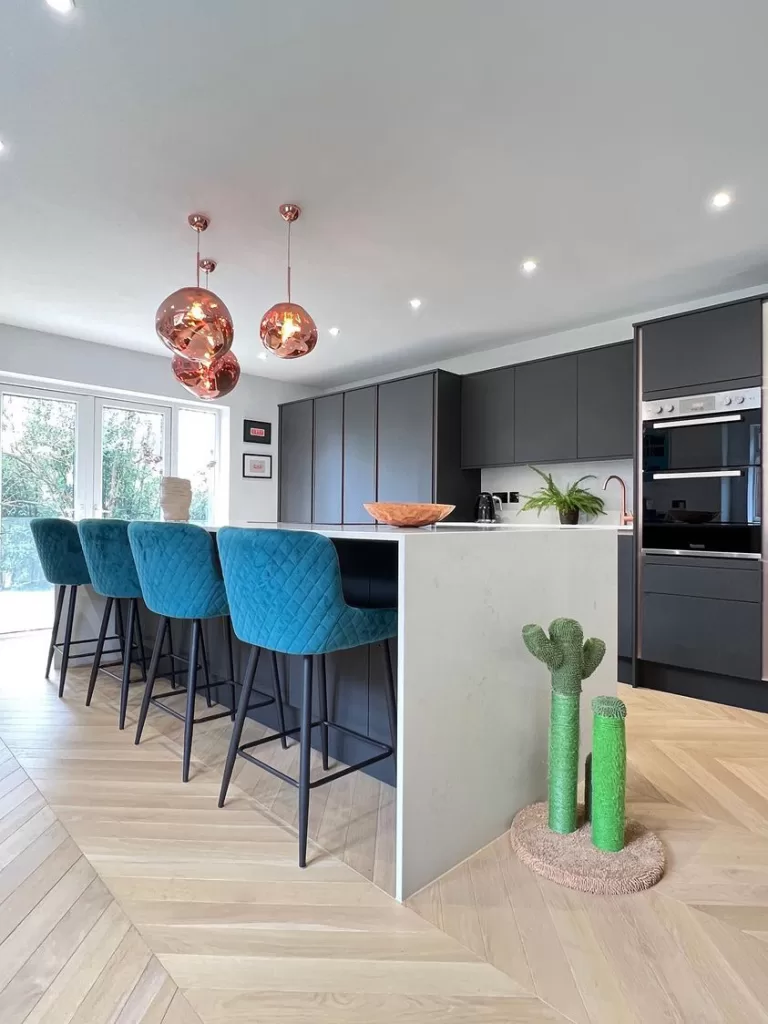 Kitchen cost breakdown
"The kitchen was from Howdens and we had a local fitter. It was approx £8k."
"Explaining about the other cost"Quartz was from Purple Granite £2k. Induction hob approx £2k
Chevron oak floor approx £9k (wood is soooo expensive but it's 50m2)."
In total it was just under £30k.
"All the other costs were builders, plumbing, electricians, fitting, plastering, floor levelling etc.
It was worth it though as we've just had our valuation done for our mortgage deal coming to an end and we've added over £200k so very happy!"
Follow Nicola from @that.triangle.house on Instagram to see more fabulous home DIY and renovations!
Love this makeover? Read more from our home makeover series: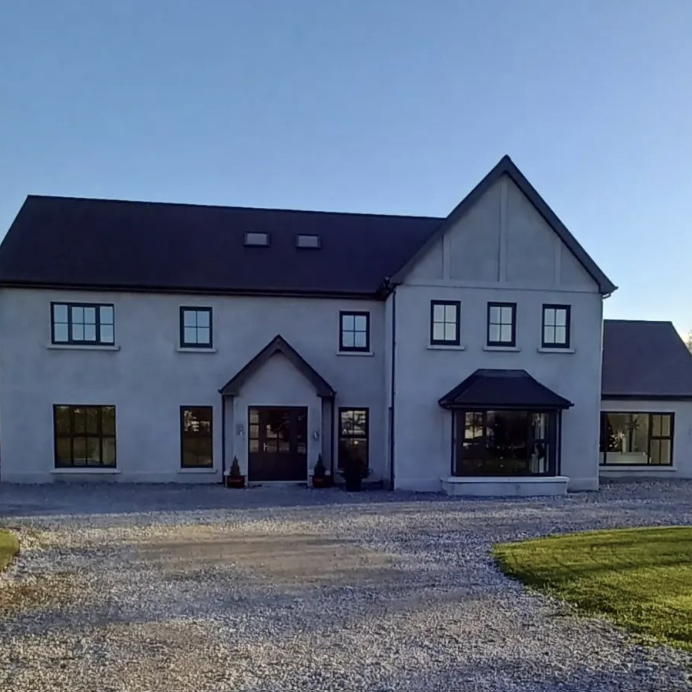 Bathroom Bedroom Decor Inspo DIY and renovation Hallway How To Interior Trends Kitchen Living Room Uncategorized