Are you dreaming of building your own home? If you're thinking about the idea of building from scratch, read our article as we go behind the scenes with Helen from @hatfield_house into what building your own home entails.
We love sharing stories from real homeowners and renters that give insight and tips on how to make your home the best it can be. Continue reading to find out more about Helen's home-build story.
Busy family of 7 and the skills we already had
We're a busy family of 7 living in Co Kerry. My husband and I built our first home in 2005, our second in 2014 and our third and final family home in 2022. You could say we caught the building bug.
My husband, Gary, is a plasterer by trade and has knowledge and contacts in most areas of construction. This was obviously a great asset whilst building and helped to keep costs down and things on schedule.
Follow Helen's story on Instagram: @hatfield_house
What we learned from each house build
We learned a lot from each house build and our main focus on building our third home was to include a renewable energy source and make it as energy efficient as possible. We installed 21 solar PV panels on the back of the house. We opted for an air-to-water and underfloor heating system, investing in an Eddi diverter to heat our water using surplus solar power energy.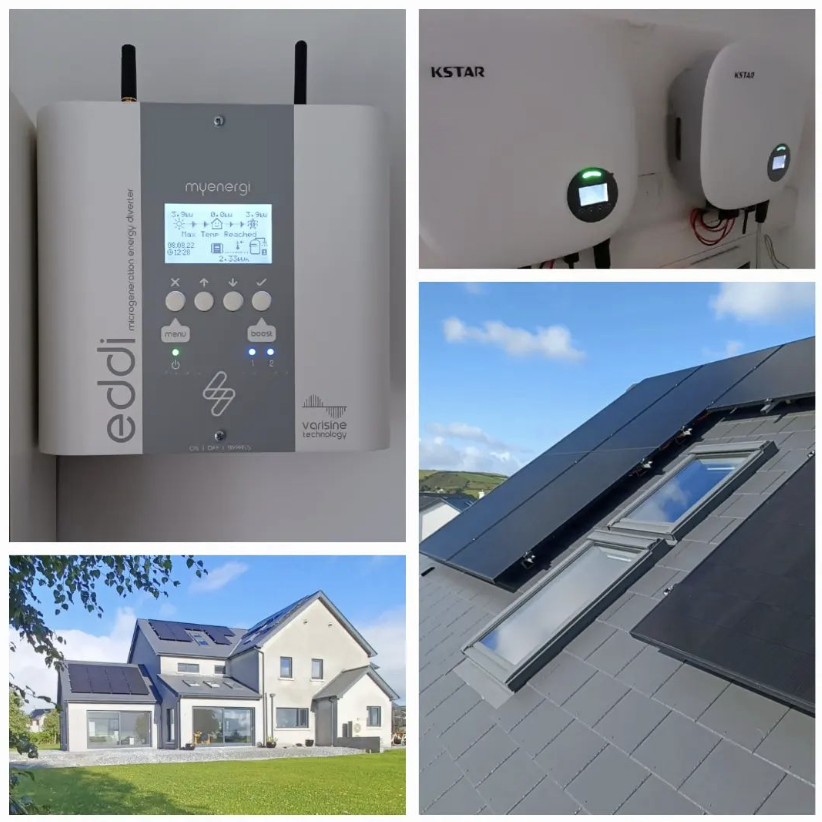 Image by @hatfield_house showing the 21 solar panels and Eddi diverter to heat water using surplus solar power for a more energy-efficient home.
We also included mechanical ventilation with heat recovery and recently received our BER cert with a rating of A1. These systems have all contributed to keeping our energy bills low and it pays to do the research on heating systems when you are at the design stage.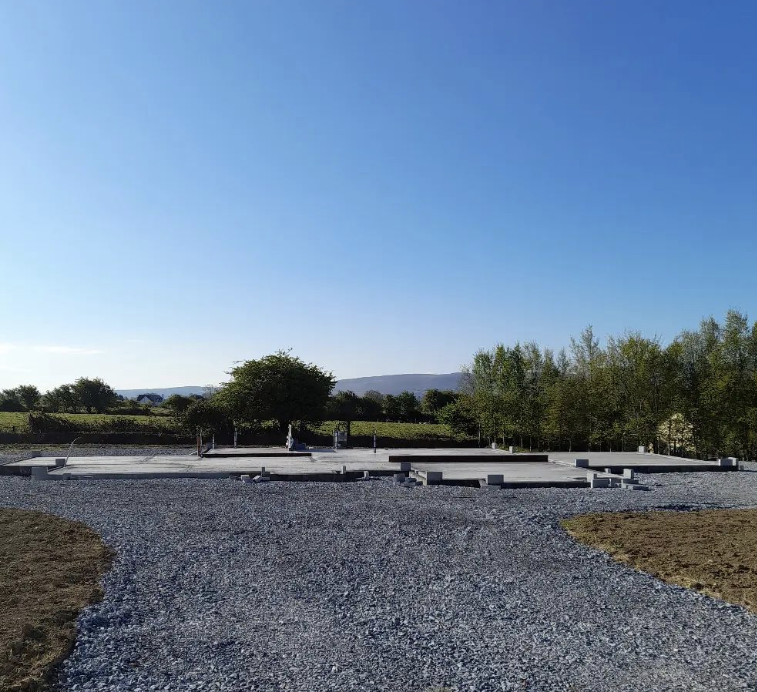 How the house build was funded
Our house build was completed over 18 months and was funded from the sale of our previous homes. Now that we're moved in and settled, we're working our way through the rooms completing the interiors. Living in the house before decorating some of the rooms has given us a great insight into how we'd like to finish them.
If I could give advice to anyone starting on their new build journey I would say:
Do your research into the things that matter to you most, like heating systems, windows & doors, roof slate materials, etc.
Gather pictures, and mood boards. I found these really helpful when explaining my ideas to the tradesmen.
It's OK to change your mind on things, tastes change and budgets will always influence your decisions.
Don't get too stressed, each stage will pass and you'll look back on your journey with fond memories, especially if you're bringing kids along for the ride.
Interior details of their new home
The look and feel of Helen's family home is modern with rich colour schemes for an opulent home style. The blue kitchen is sophisticated and fresh with neutral colours to complement the countryside setting.
Helen has created moodboards for rooms that are yet to be finished, such as the boot room which was inspired by the countryside living with black and white flooring, brown fabrics and dark walls and cupboards.
The bathroom moodboard is full of fresh blue inspiration to make white fittings pop, including patterned tiles to bring a sense of fun and plants for greenery.
Be inspired with Helen's moodboards below: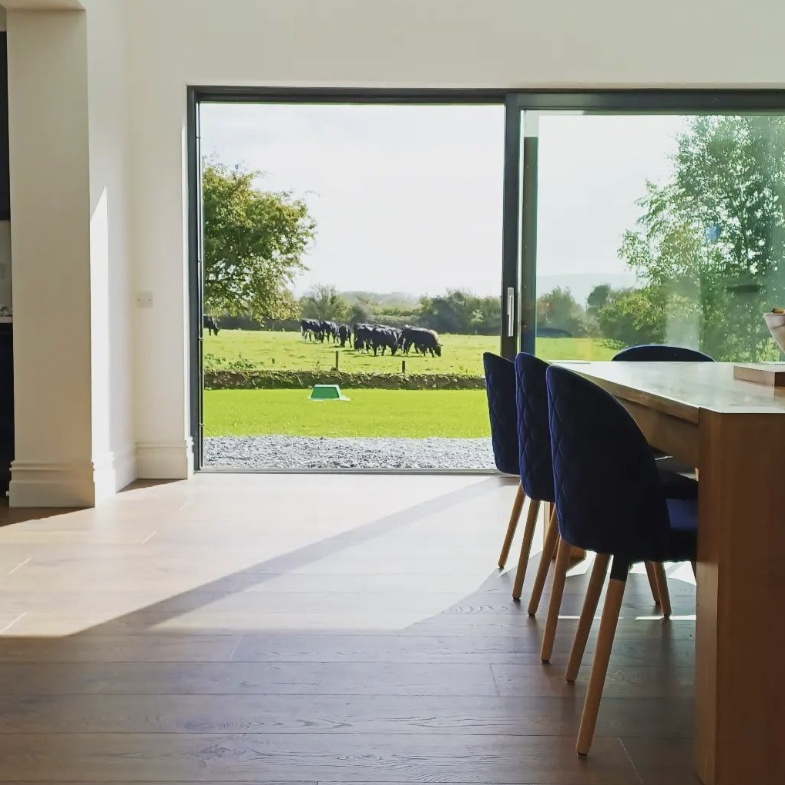 Love reading about home renovations? Find more inspiration below: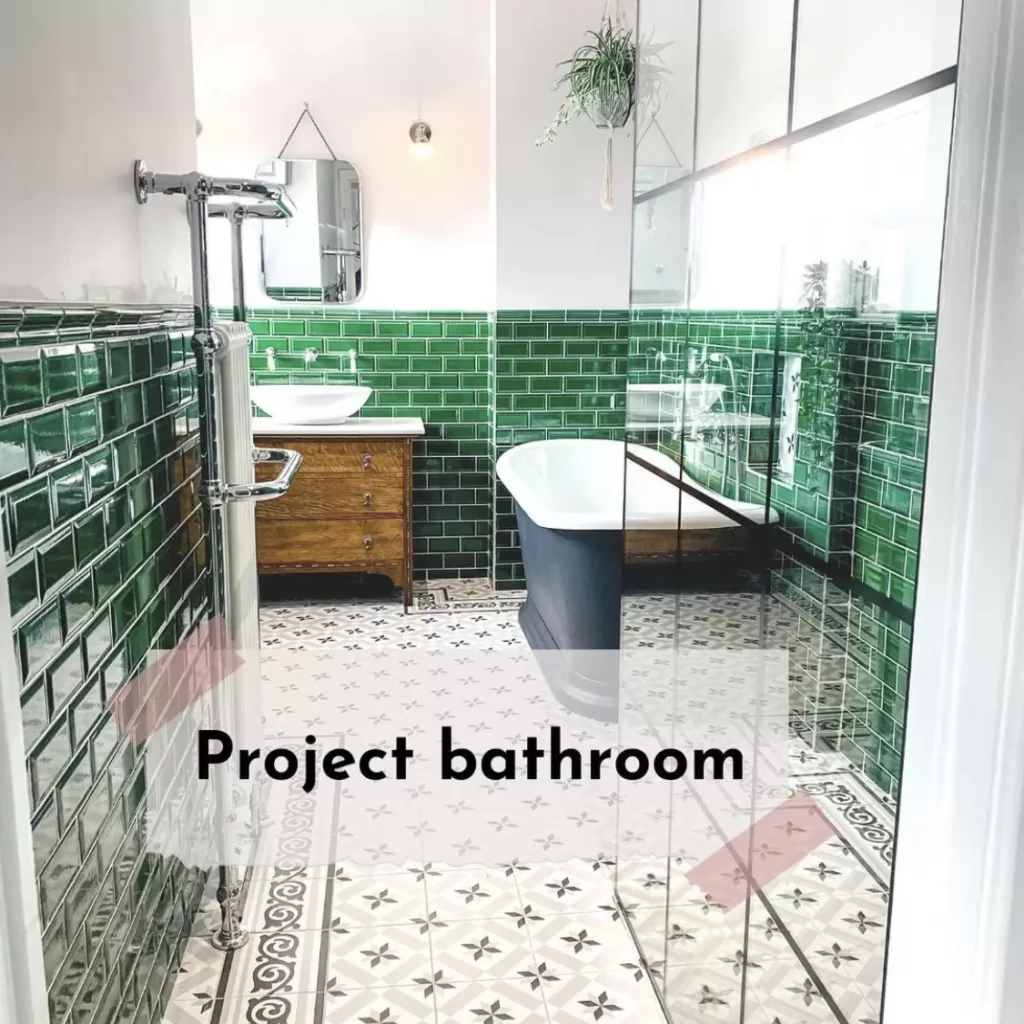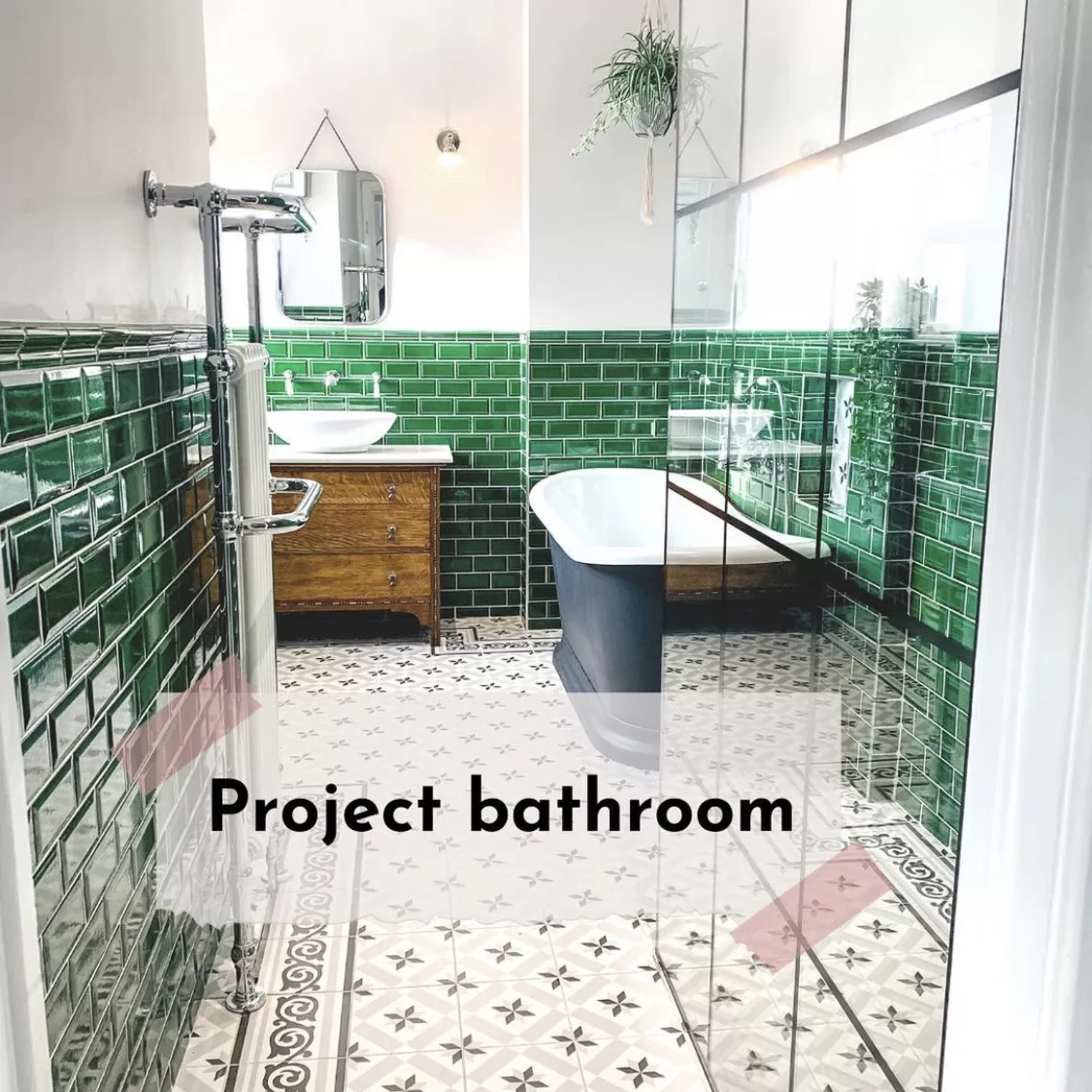 Bathroom Bedroom Decor Inspo DIY and renovation Hallway How To Interior Trends Kitchen Living Room Uncategorized