We love sharing real life home transformations on Style Your Sanctuary, and in this article, we share with you some amazing home transformations from estate agent Jacqui at homeandgininteriors.
From kitchen, to loft renovations, Jacqui shares her experience with us, having previous skills as a hand painted kitchen designer to now being an estate agent.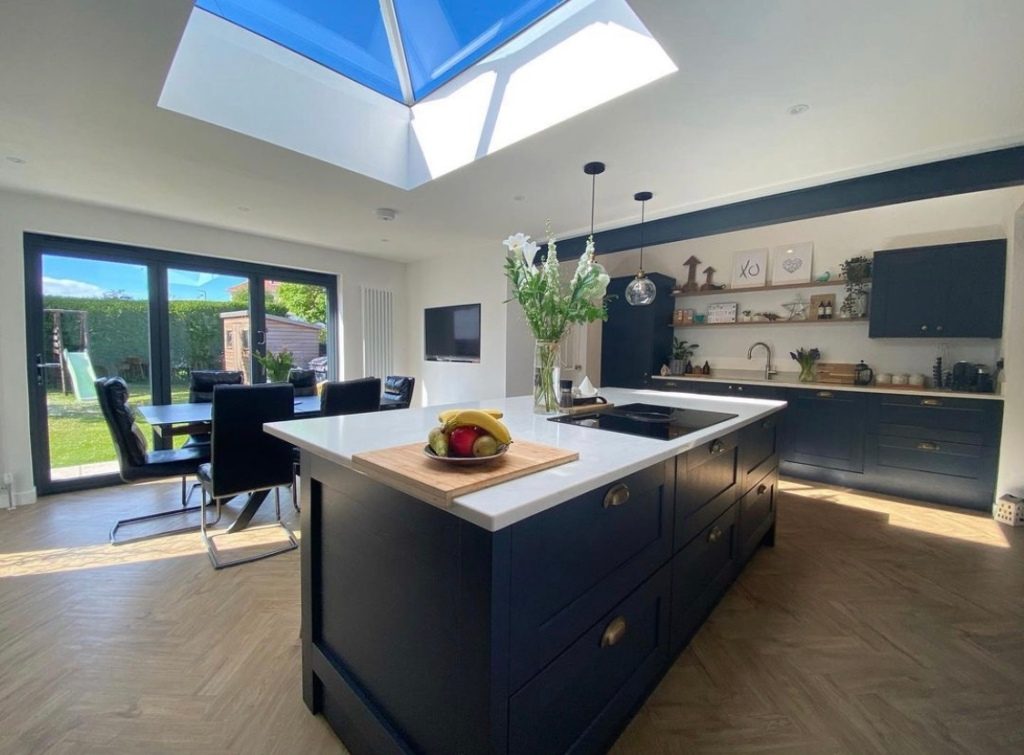 The story behind the dining room renovation
"We renovated every room in the house, every wall, ceiling, floor! We also moved the bathroom into a bedroom which involved lifting all the floor and running pipework through. We then converted the loft into two bedrooms and a bathroom while still maintaining storage space in the eaves."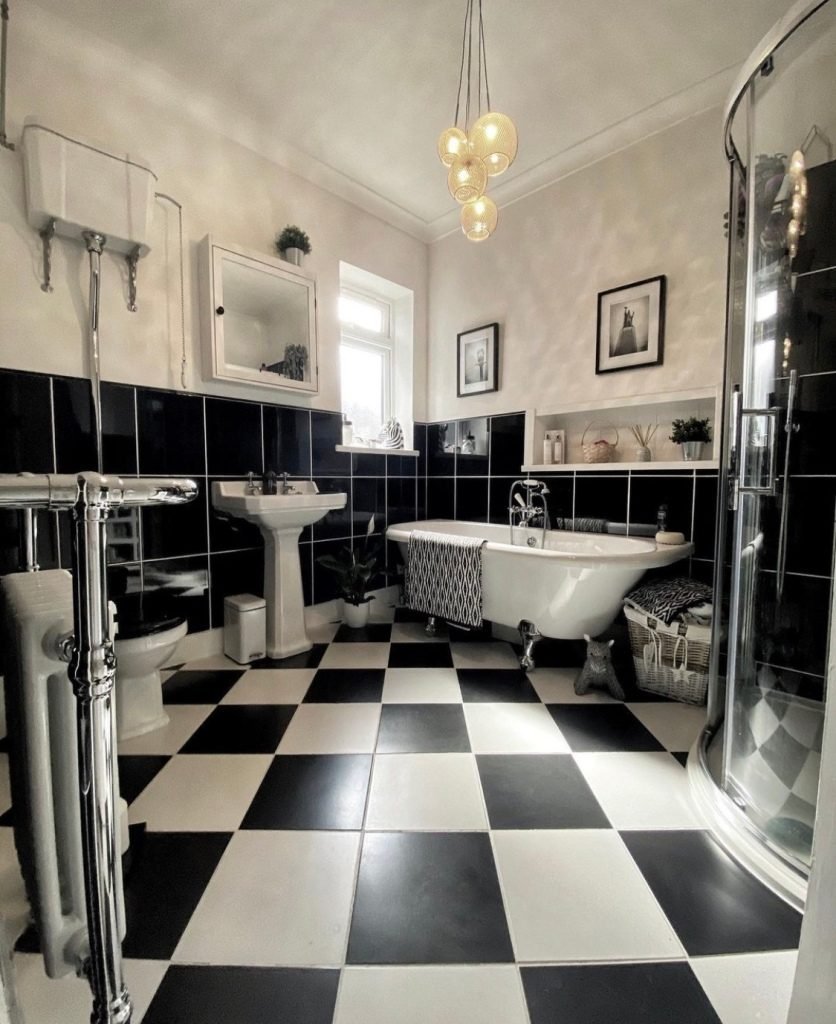 "Four years later, after recovering from that massive renovation with a newborn baby! We decided to extend out the back creating an open plan living/dining area and utility room."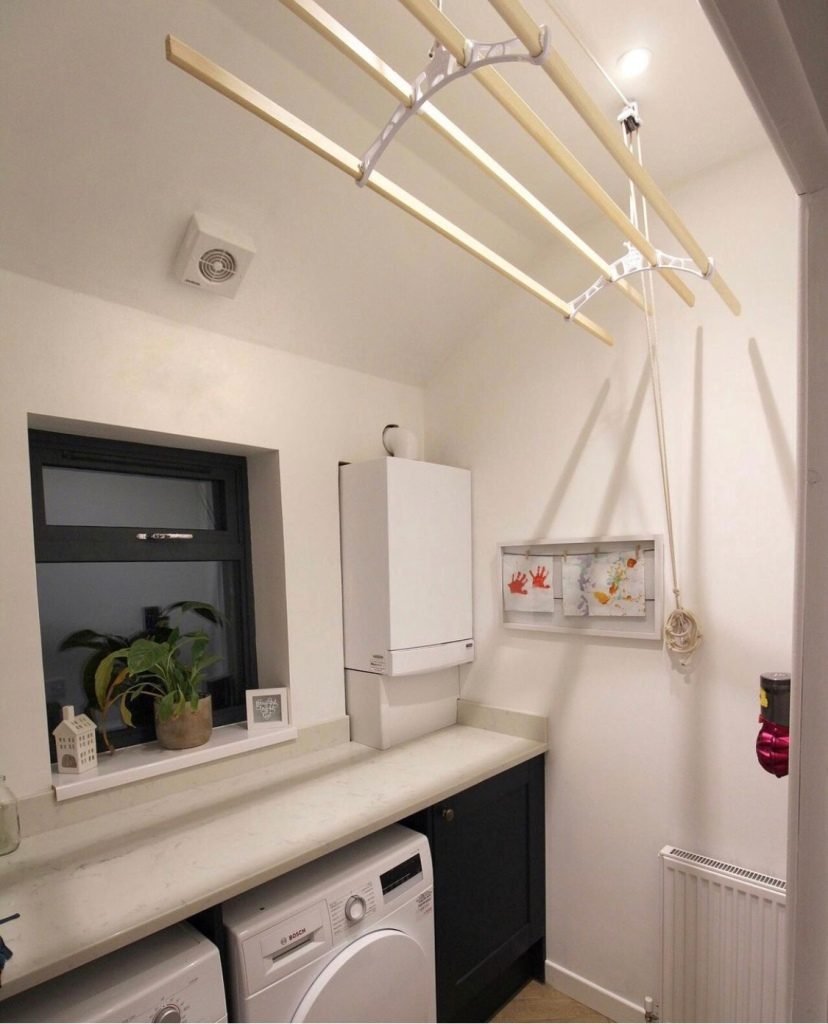 How long did the renovation take?
"The initial renovation took 6 weeks before our son was born. The first night we stayed in the house was the night he came home from hospital. We were still laying the dining room floor the night before he was born!"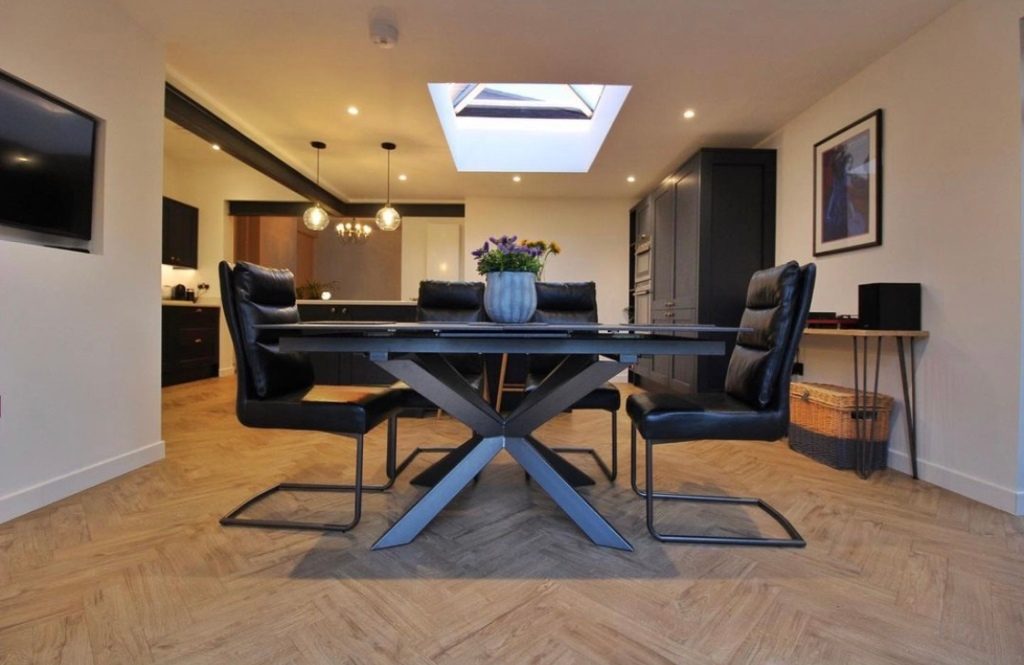 "The loft conversion took 3 months and although we did this ourselves during my maternity leave, it saved us more than £10k from not using a builder! Although, I'm not sure I would do it again, it worked wonders for getting rid of my post pregnancy belly!"
"We did however decide to use a builder for the rear extension as there was a lot of structural work and we were both working full time."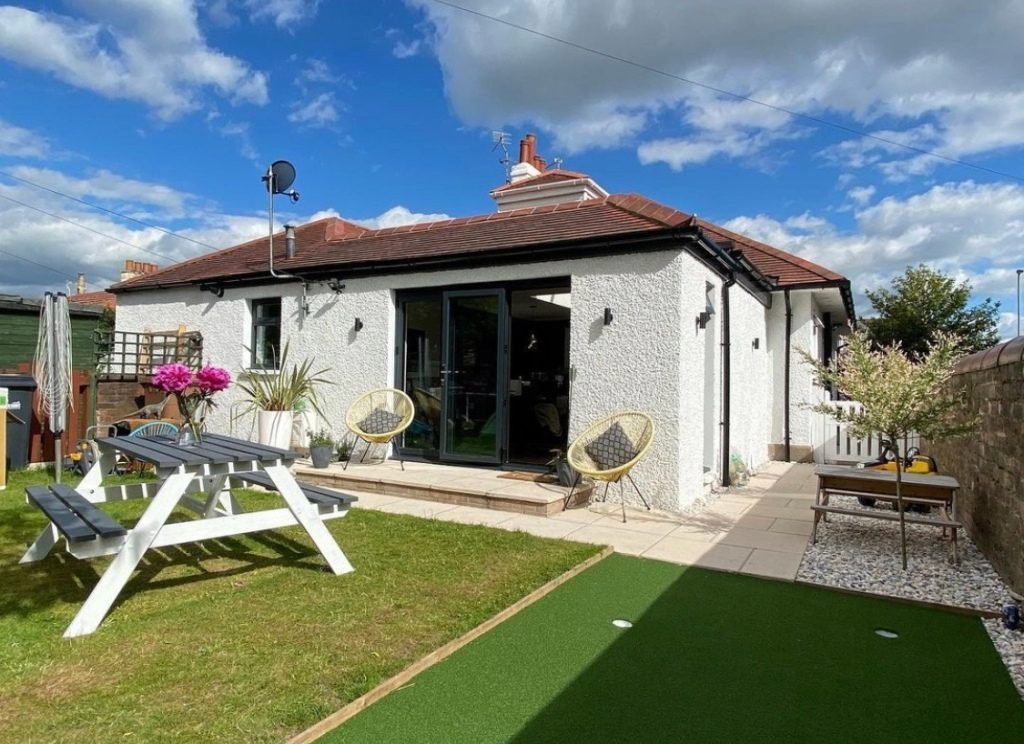 Favourite parts of the renovation
"My favourite part was designing my own kitchen! Finally! For almost ten years I designed everyone else's kitchen and gathered so many ideas/want list!"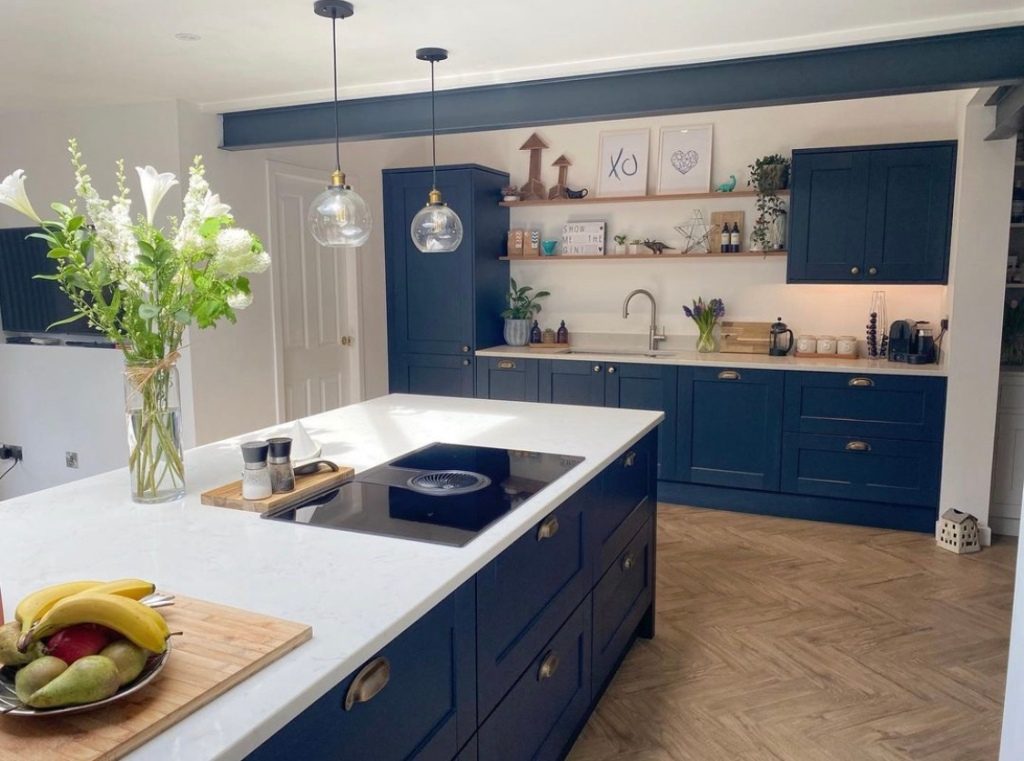 Inspiration behind the design
"Originally I wanted to go for a hand painted kitchen but there were so many appliances on my list as well as the roof lantern that I had to compromise. I searched everywhere until I found the perfect dark blue cabinets from Howdens."
The exposed steel was inspired from a project I worked on in Edinburgh around 8 years ago, it was a townhouse where they had left their steel beams exposed. It's something that has never left my mind and I had always wanted to do.

Jacqui- homegininteriors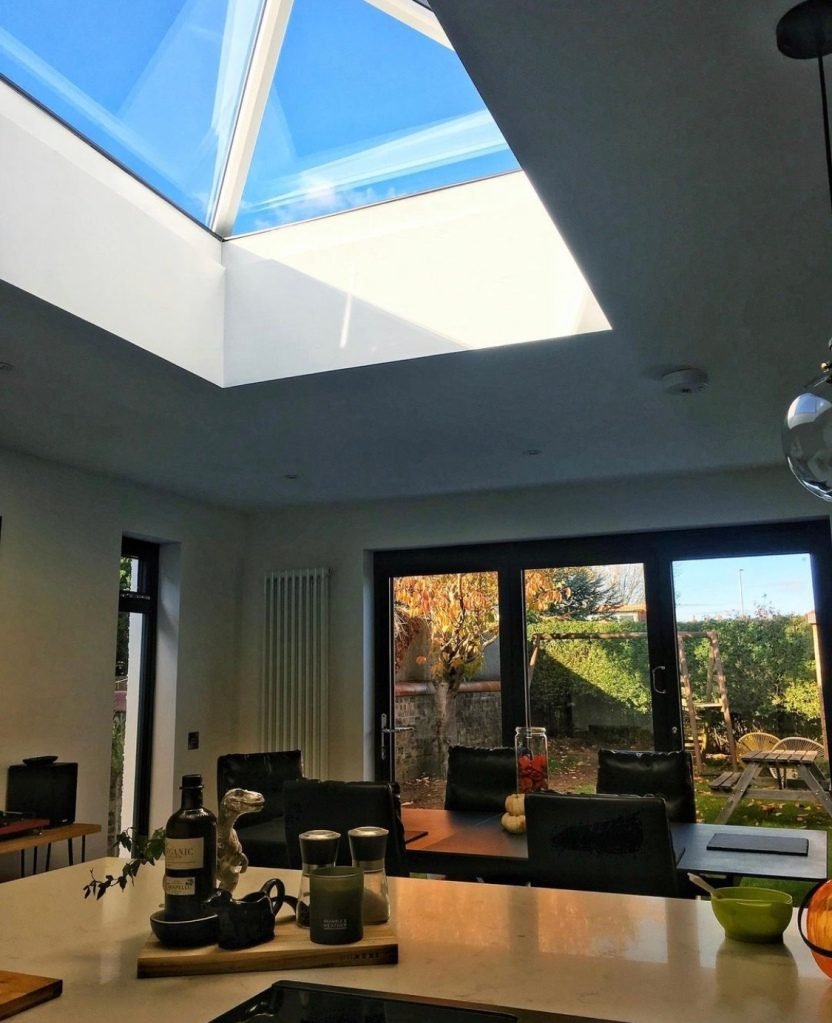 What tips would you give others when making a big change to their kitchen?
"I would definitely suggest having a good think about things you use/make life easier. Like the Quooker Tap, when we had a new baby it was a dream to sterilize things but also a dream to get instant boiling water to cook a quick pasta dinner!"
"The other item that I love is our Elica Nikolatesla vented hob. Just before I left my kitchen design job to have our first child, these hobs were being talked about and they've really expanded in the market now."
Since we installed the Elica Nikolatesla vented hob, the smell of food doesn't linger round the house but instead it is vented straight down the extractor built into the hob.

Jacqui- homegininteriors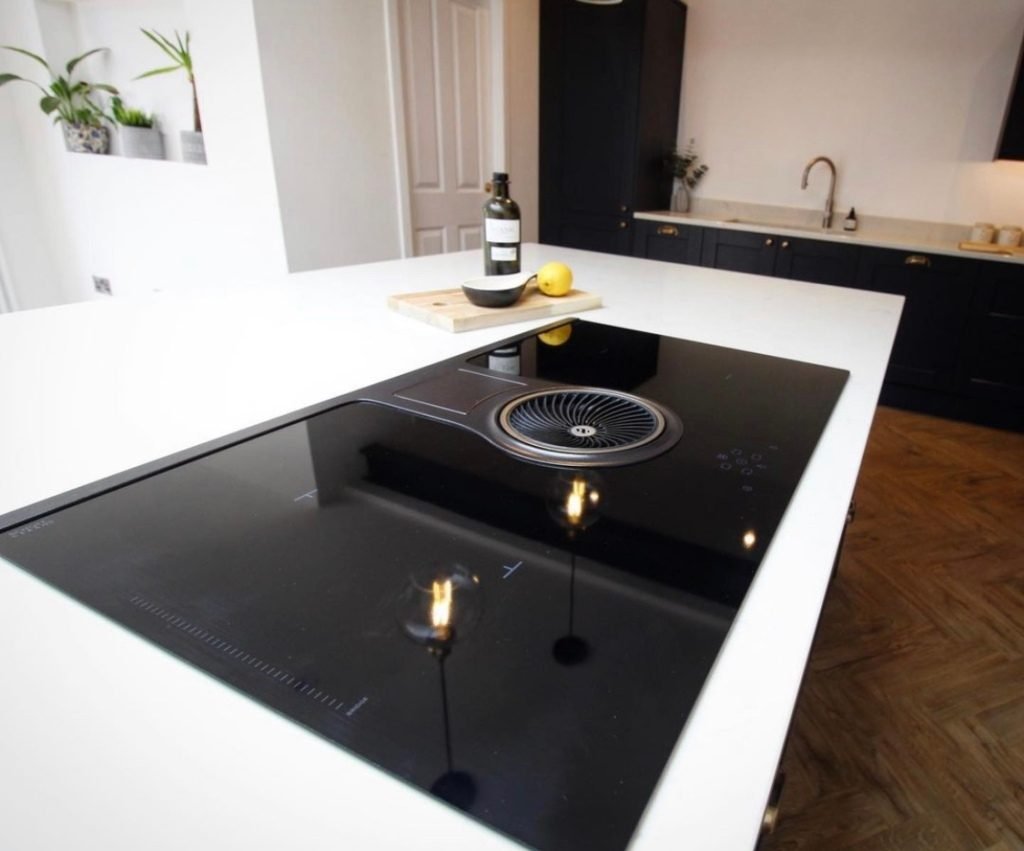 What interior trends are you loving at the moment?
"I am loving dark colours! I decided to paint our living room black 02 by Lick paint. Despite everyone saying 'oh it'll make the room look smaller' it did the complete opposite. It's so much more luxurious and cosy to sit in!"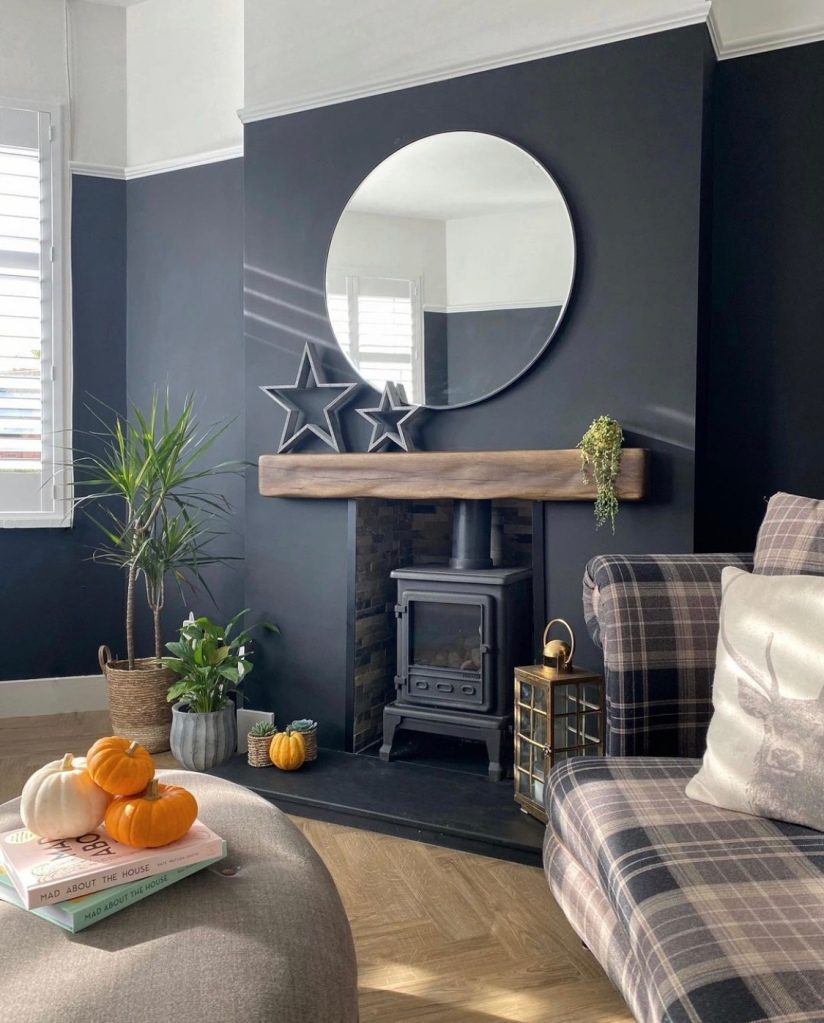 ---
Love dark interiors? Read all about our moody living room ideas here.
---
Read more: