From time to time, kitchens need a remodel just like any other part of the home and because they're the central hub of dining and entertaining, creating a classic bed modern space that stands the test of many years to come is important in the upkeep of your kitchen.
We have hand picked our favourite before and after kitchen transformations to suit any home style, along with tips and tricks to improve your kitchen.
Spruce up your tea and coffee space with neon lighting
Before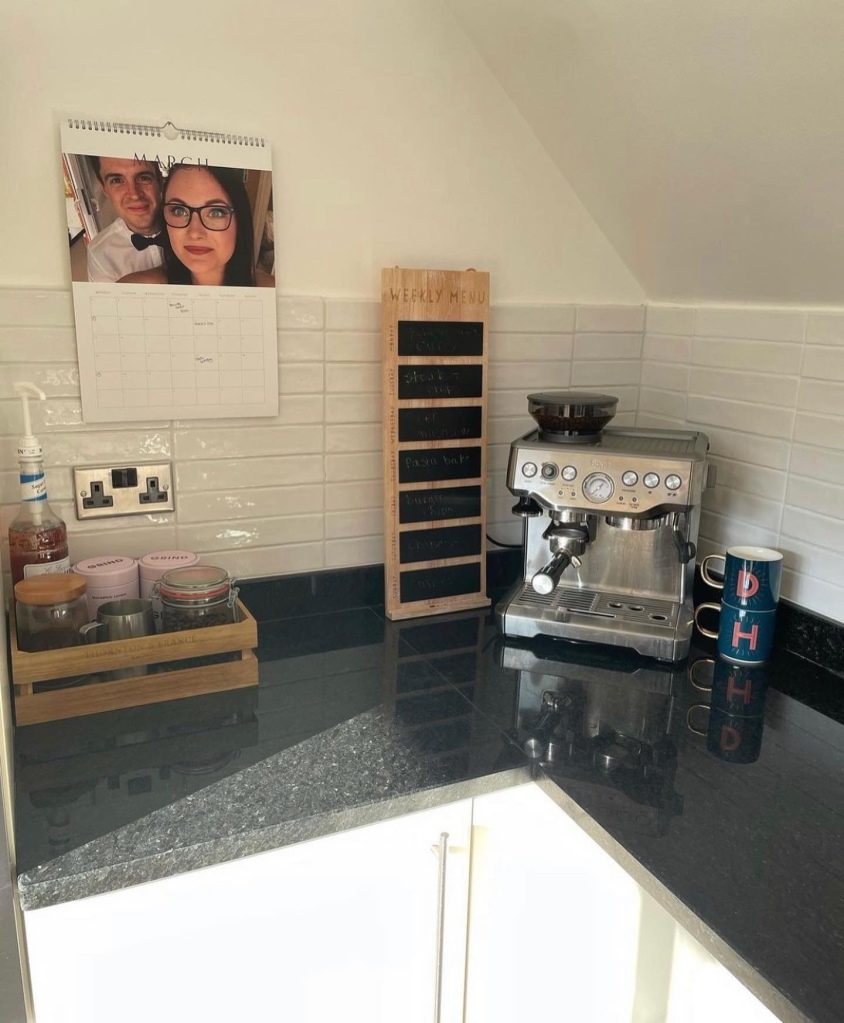 Black countertops can darken a white kitchen space, especially in a dark corner like this design.
After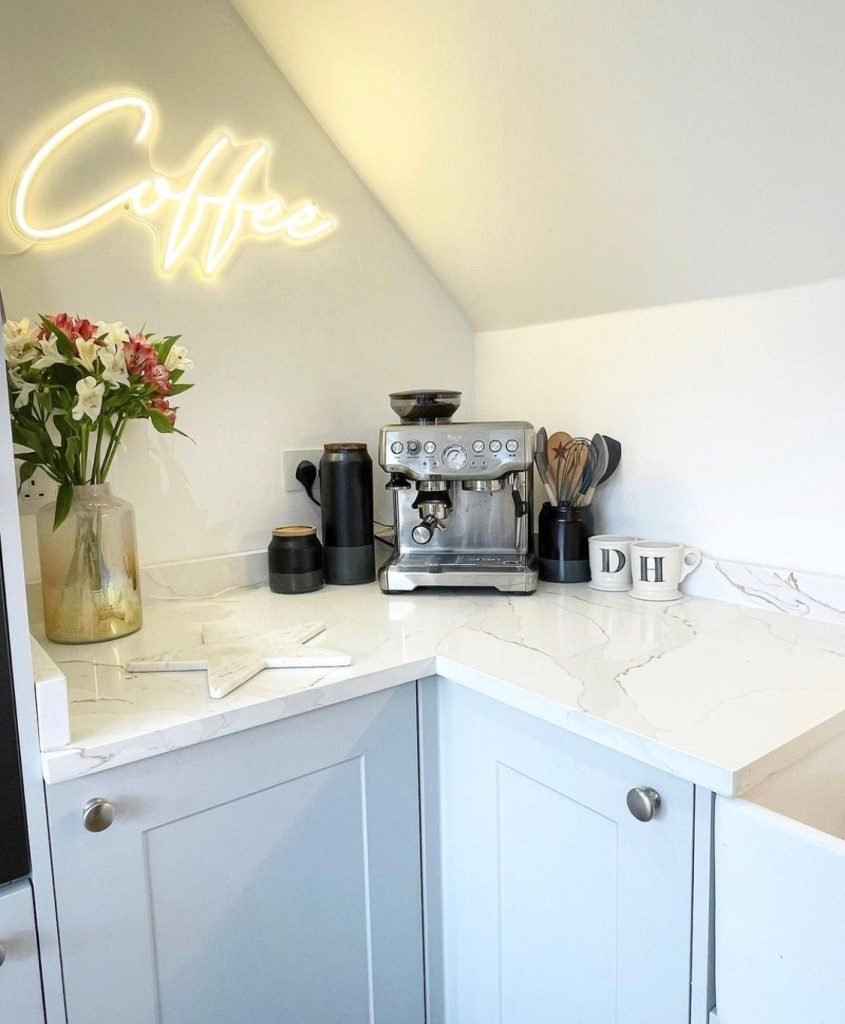 Freshen up the space by styling your kitchen corner with one colour. By changing dark countertops with classic white marble, and adding brighter accessories, you can instantly give this part of your kitchen a new lease of life from just a few changes.
Get the look
Neon lights from Neon Filter
You may like: 10 Popular Marble Accessories For Your kitchen
Country farmhouse kitchen transformation
Before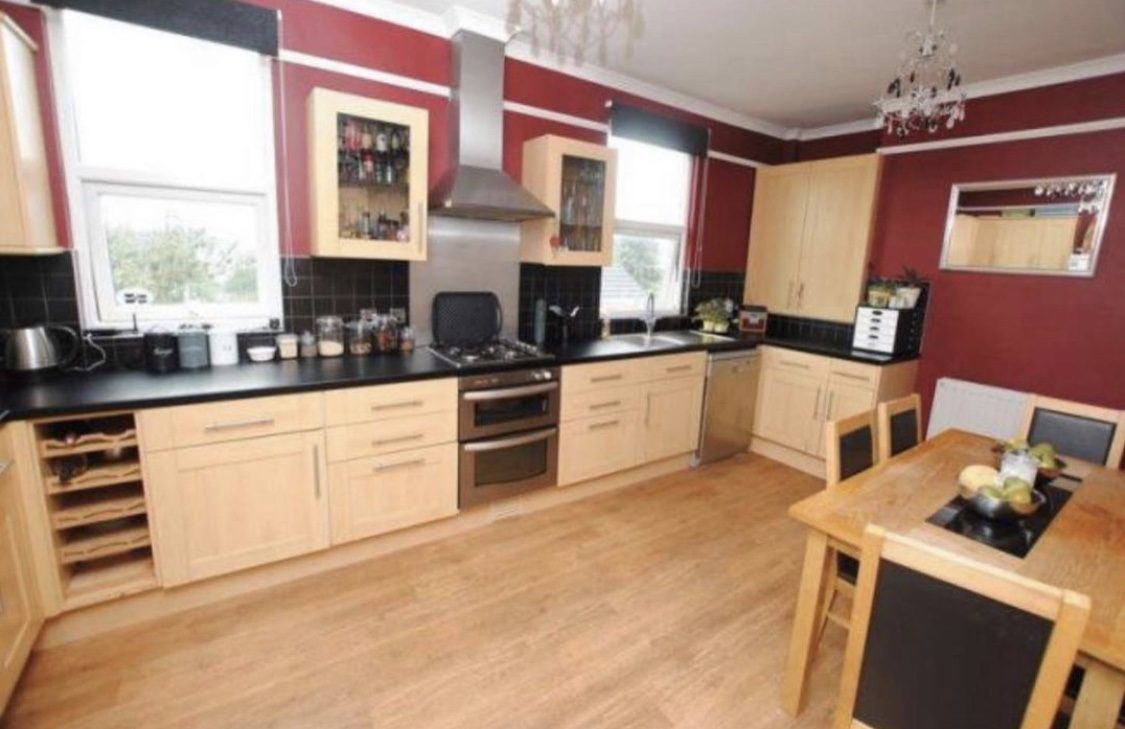 Beige and dark accents in a large kitchen can make the space feel closed in and dreary. Avoid overstyling a large kitchen with wooden fixtures as this can make the space feel darker than it actually is.
After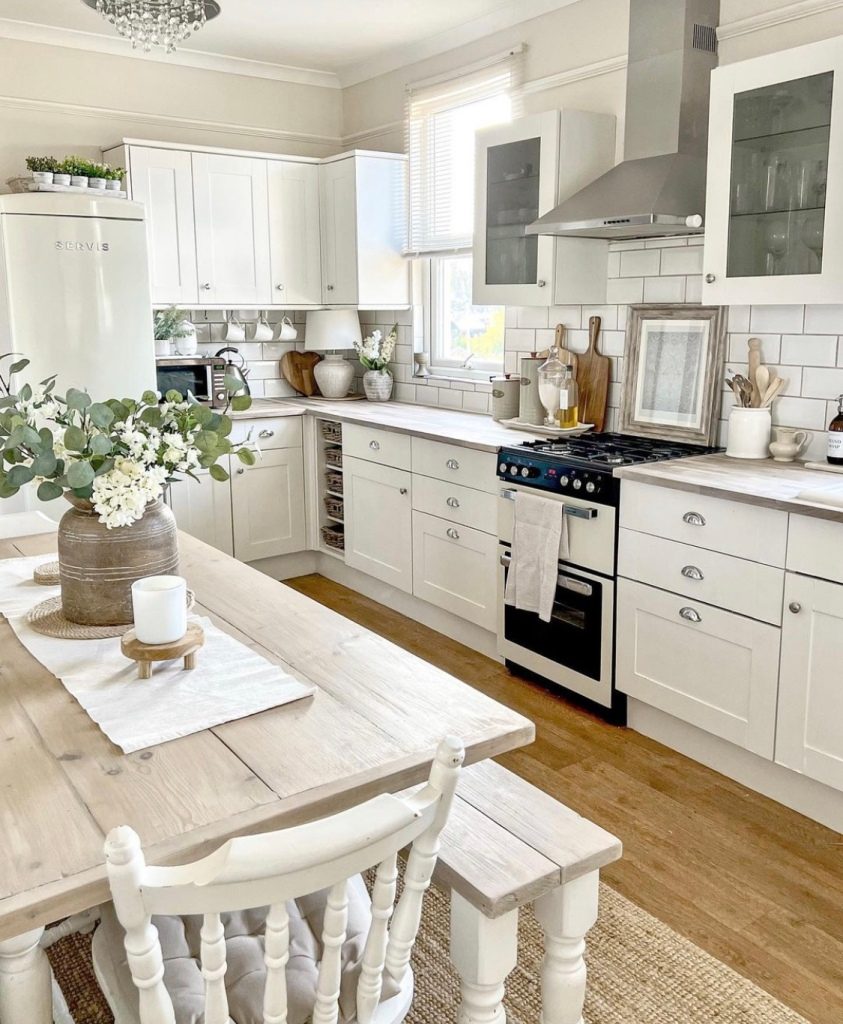 A white kitchen colour palette can really make a kitchen space pop and feel much brighter and airy. We love this transformation and how the dining table has taken centre stage for a more social kitchen.
Black and white kitchen transformation
Before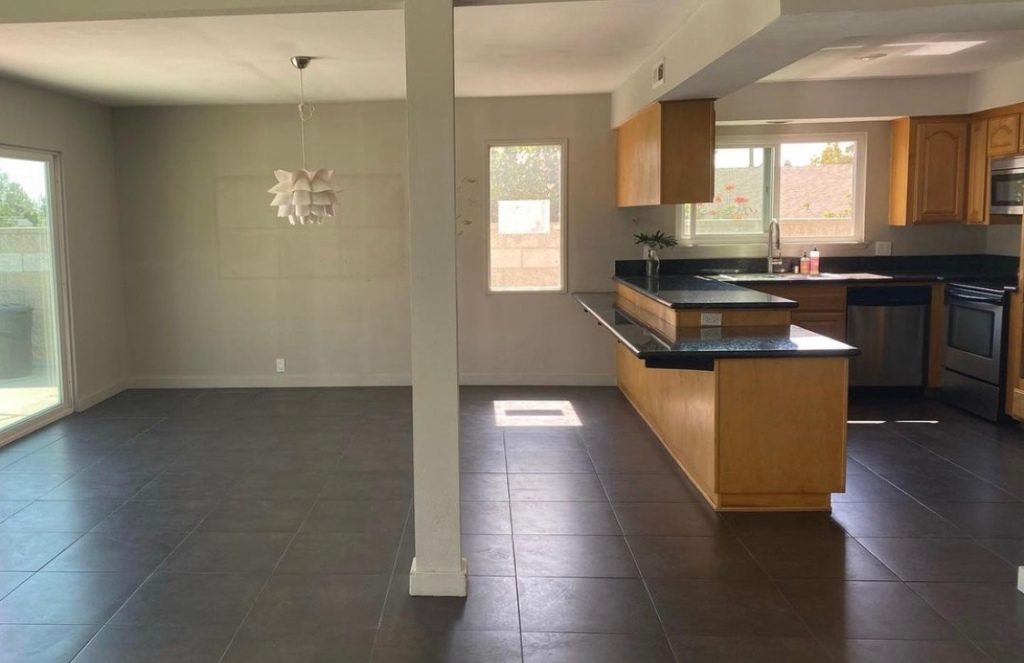 This blank canvas has a great opportunity for entertainment with a large kitchen space for prepping food. However as the kitchen doesn't get much light through the windows, the wood cupboards make the kitchen space feel enclosed and dark.
After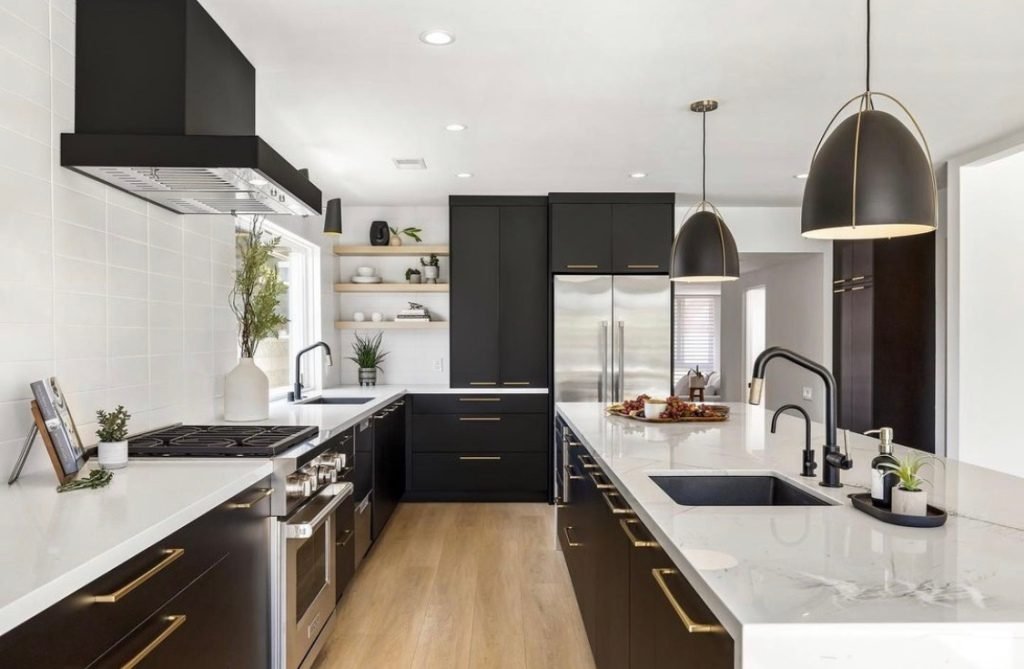 A black and white colour scheme has totally transformed this kitchen with a dining island into a social hub that is bright and spacious. The clever use of black cupboards against the white countertops draw the eye up to make the room feel taller and spacious. Furthermore, the spotlights give the space the extra light to feel more open.
Get the look:
Pendant lights – Lightology
Kitchen island transformation
Before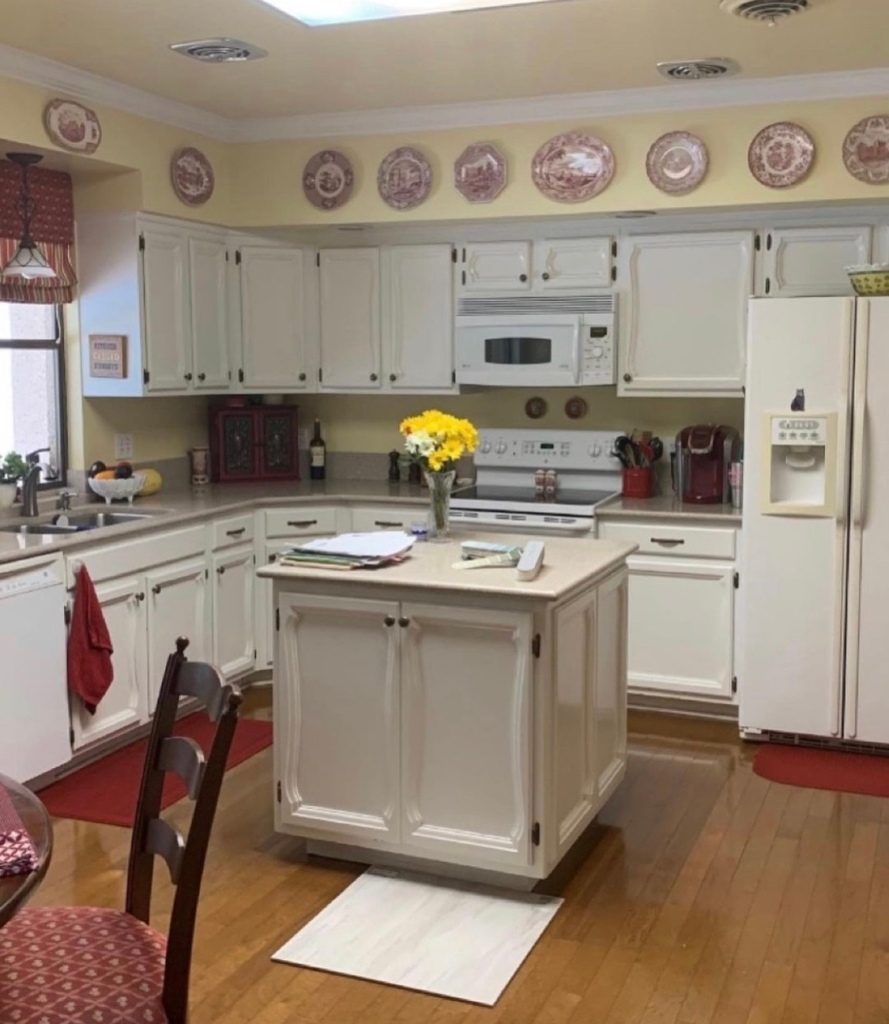 Bulky kitchen fittings such as cupboards and islands can make a space appear much smaller than it is and with the addition of kitchen utensils and accessories, the space lacks in using its full potential to feel bigger and decluttered.
After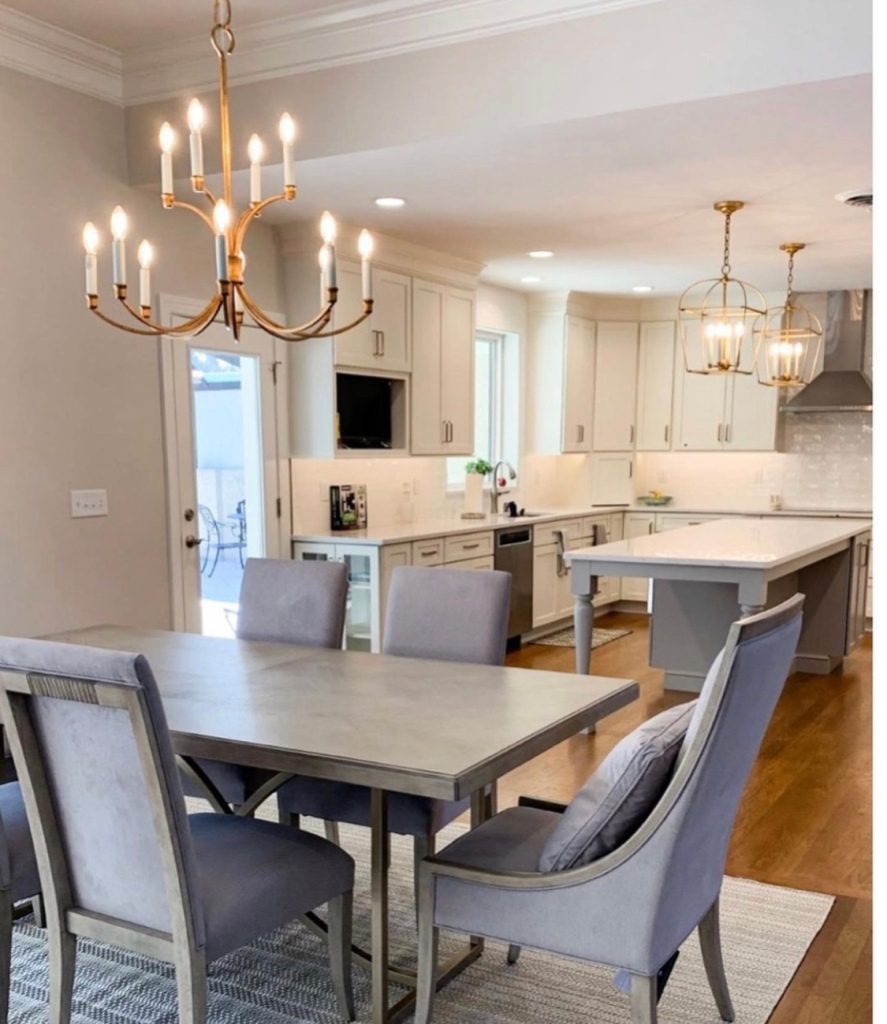 We love everything about this transformation. Extending the kitchen cupboards to the ceiling adds more length to the walls to make the space appear much taller. Adding different light fixtures to the dining and kitchen space sets each part of the kitchen into its own functional space whilst still coming together. Furthermore, swapping out the bulky island for a table that can be used as a dining setting and prep space adds extra function to the kitchen.
You may also like to read: Upgrade Your Kitchen With These Kitchen Island Ideas
Shop the look:
Dining set – Hooker Furniture
Cottage kitchen transformation
Before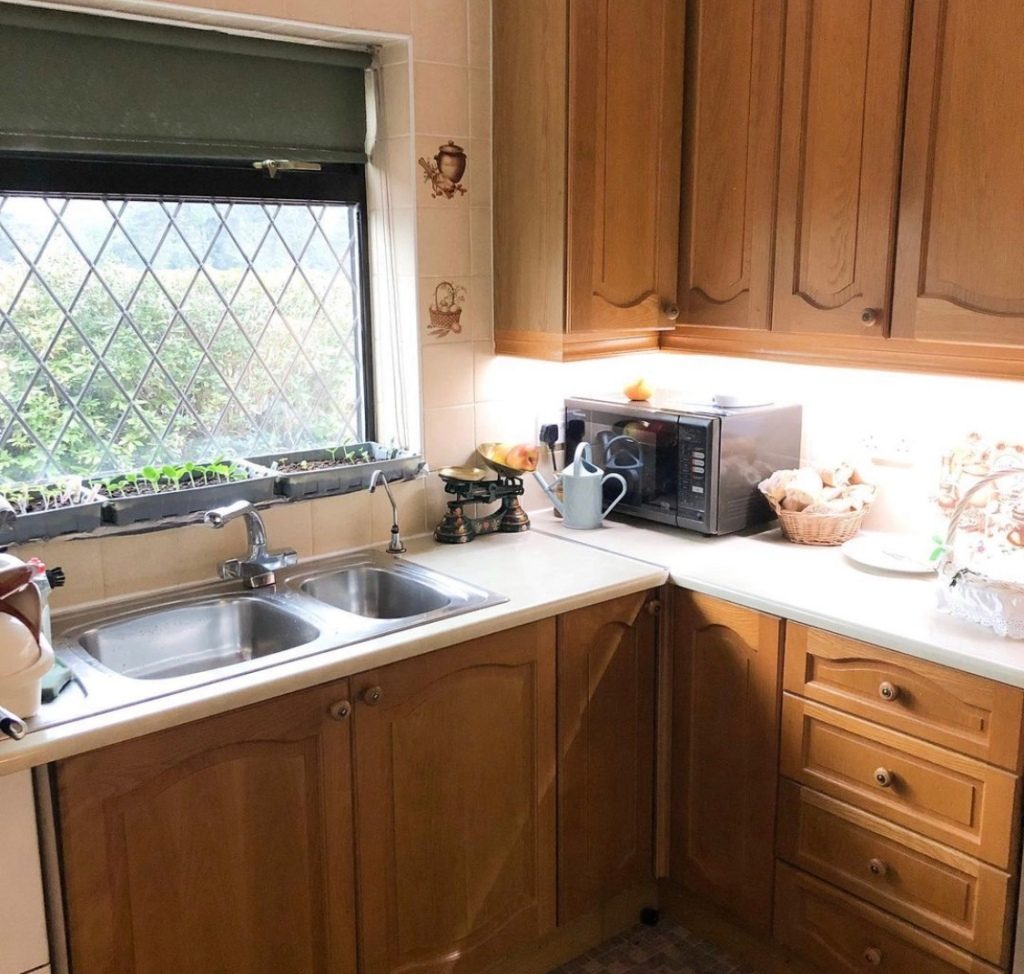 Kitchen tiles can offset the tone of your space and how the rest of the design elements come together. This country style kitchen had outdated tiles that needed a refresh and that's exactly what Dot did over at her chalet.
After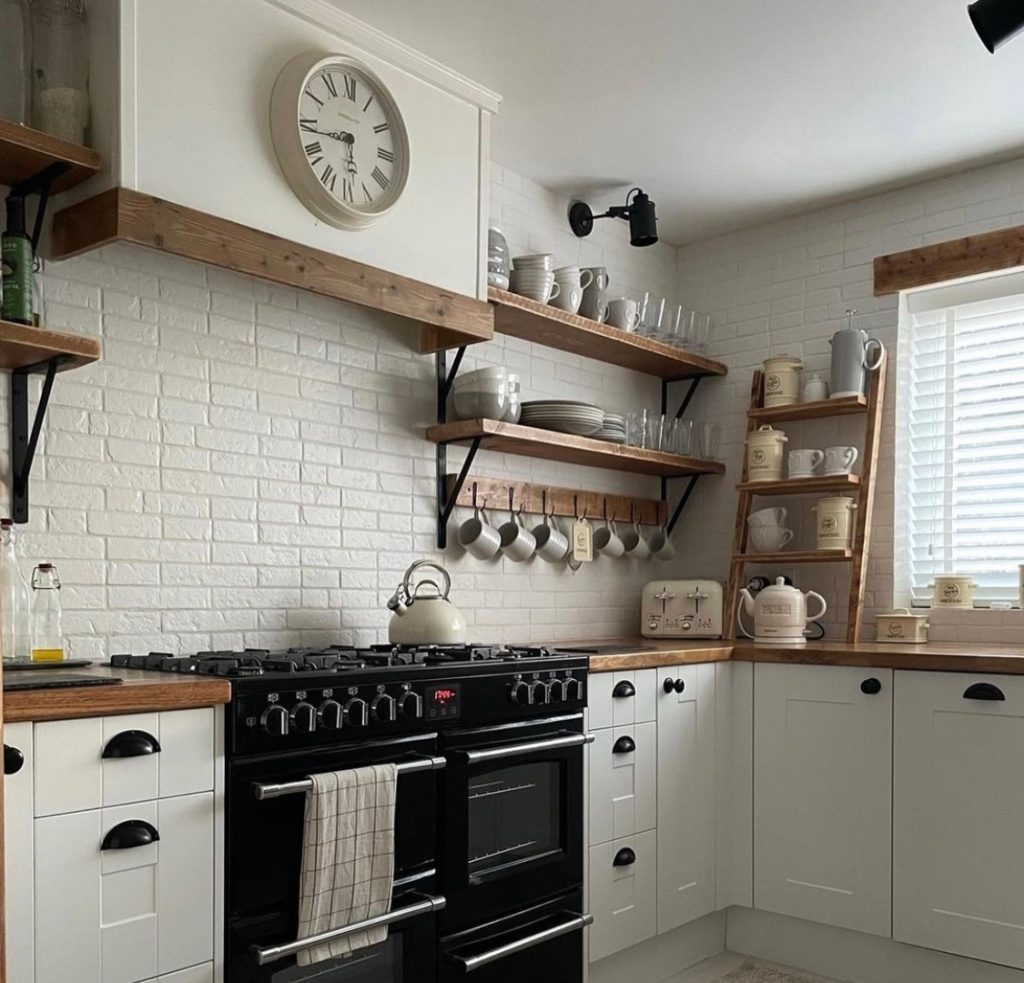 Hitting out the entire wall tiles and switching them for thin rectangle tiles made a huge difference to this kitchen. As well as new cupboards to match to give this kitchen a modern cottage feel.
You may also like to read: How to make your home look like a country cottage
Modern kitchen transformation
Before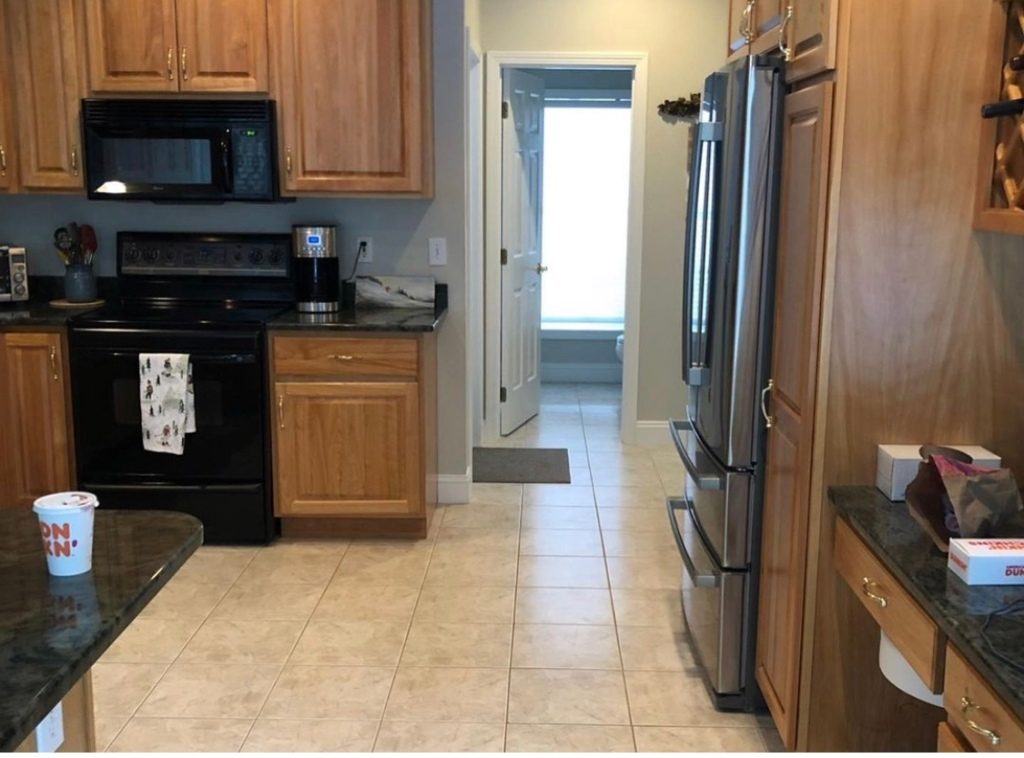 This U shaped kitchen needed a modern upgrade with tired cupboards and flooring which made the space look and feel closed in and dark.
After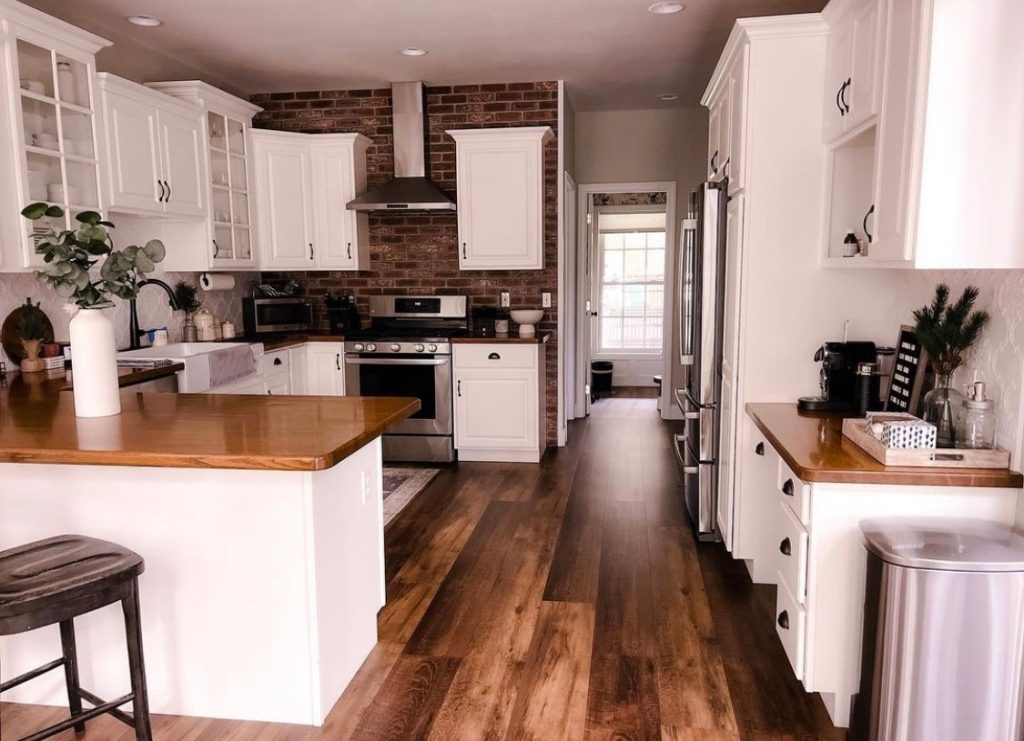 This transformation is gorgeous, with a neutral colour scheme and an abundance of character. We love the brick wall feature behind the oven that gives the space a modern rustic feel. Furthermore, the wooden flooring that is carried through on the countertops is gives this kitchen beautiful contrast of modern style.
Shop the look:
Floor tiles – Croetec Plus