You don't need to escape to the countryside to give yourself a slice of the rural pie. Our simple and fun country cottage home interior ideas will inspire you on how to decorate your home with country and farmhouse charm without leaving your current location behind.
*This article features affiliate links
Read on to see tips and ideas from our favourite home owners.
Include kitchen features in your country home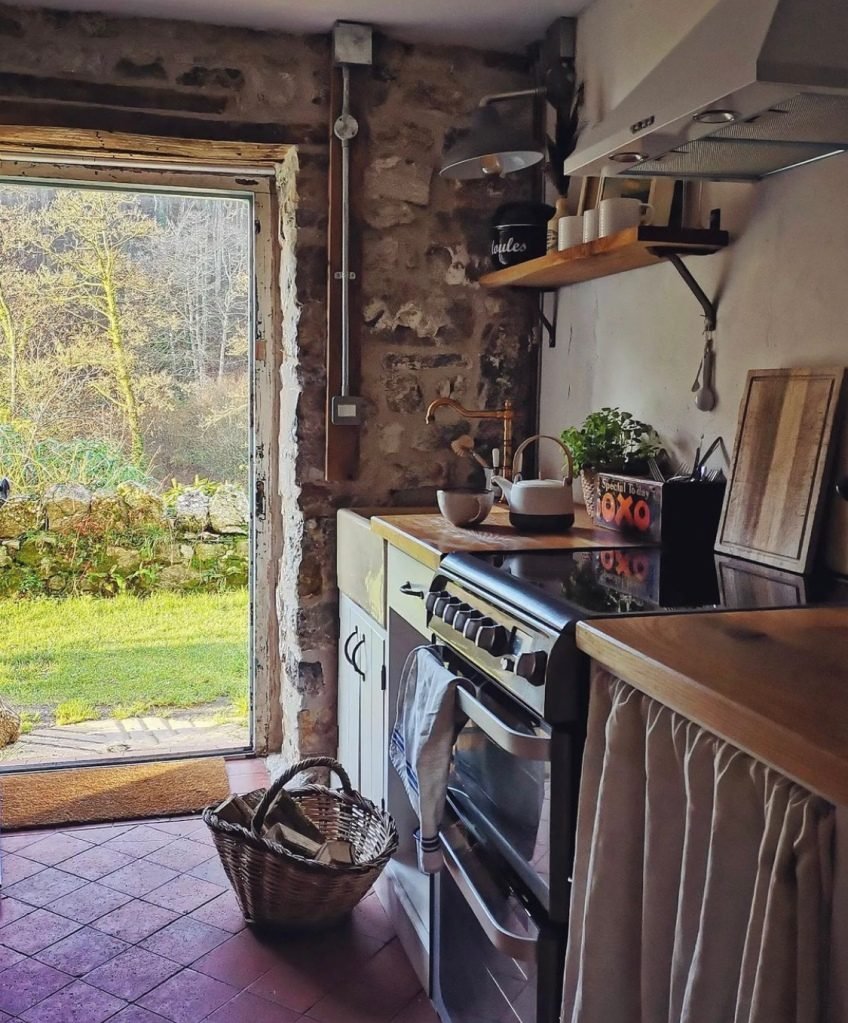 We love this rustic kitchen design by parkplacegower that brings in elements of nature such as wood and brick elements to the kitchen (plus, have you seen that view!).
If you are looking to add authentic features to your kitchen, drape your lower cupboards with fabric to give that traditional look. You can do this look yourself by removing your cupboard doors and installing a rod and hook for makeshift curtains.
Warm up your country kitchen with neutral tones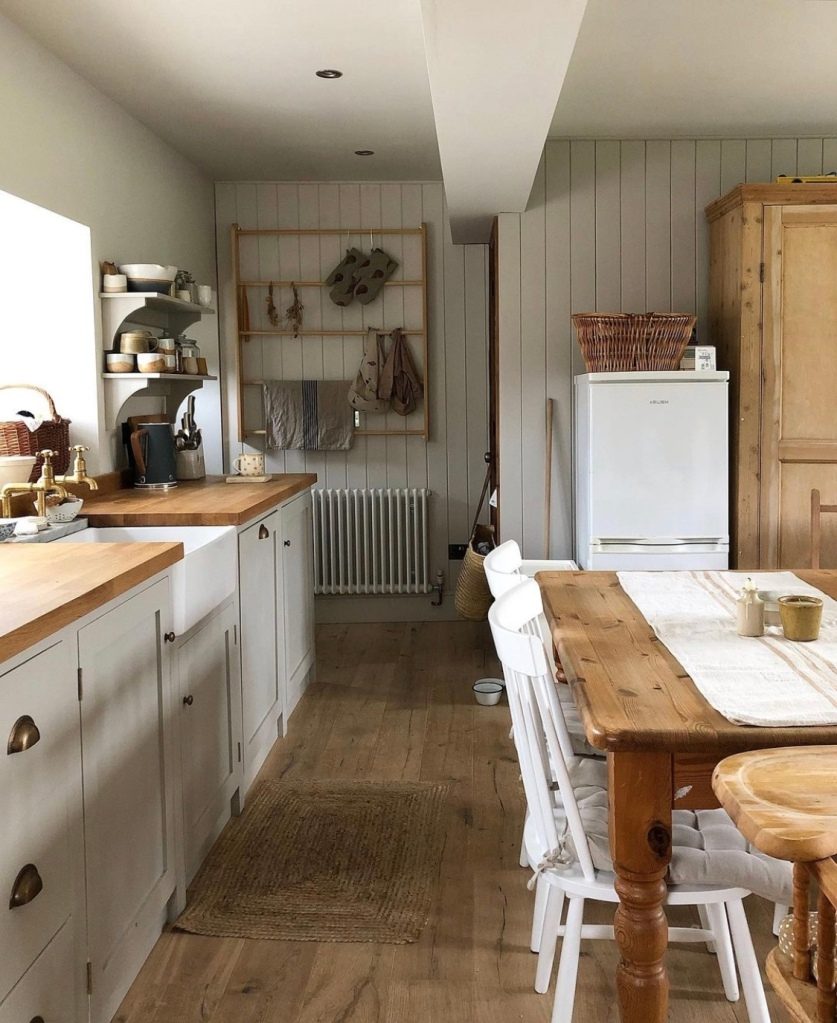 A neutral colour scheme is the perfect canvas for a cottage inspired home, and that rings true in the kitchen as well. If you're looking to renovate your kitchen, take notes from _joesphinebell – from panelled wall features to beamed ceilings and soft colours, this kitchen is a show stopper!
Choose a pastel colour like neutral greens and blues for your wall and cabinets, then mix in wood and white elements in focal points of your kitchen. Such as the countertop and dining space. This will warm up the room without being overpowering while also adding contrast to the space.
Shabby chic inspired country home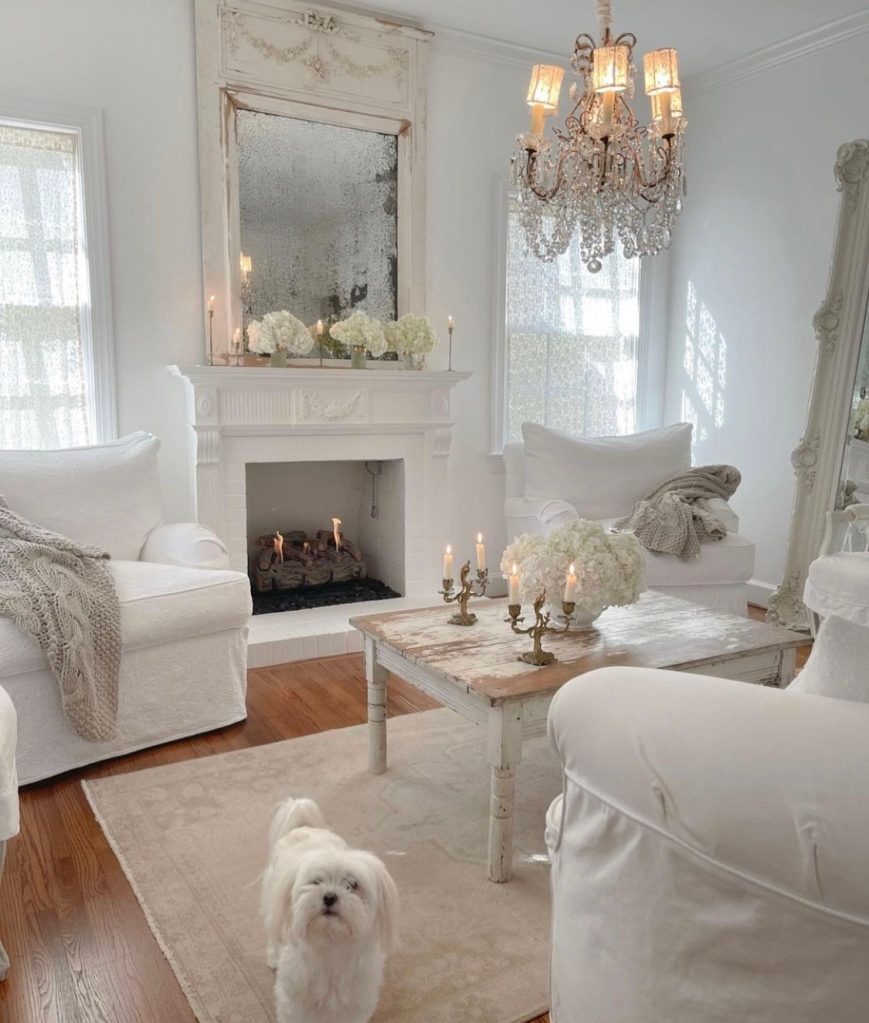 Combine elements of vintage and shabby chic interior styles into your home for a luxurious country home feel like this design by rosecoveredcottage.
Mix lavish chandeliers and plush sofas and fabrics against worn effect furnishings such as this shabby coffee table. What's more, making your own shabby chic furniture can be super cost effective with some white paint and sanding paper!
Install a feature bathtub to make your home feel like a countryside retreat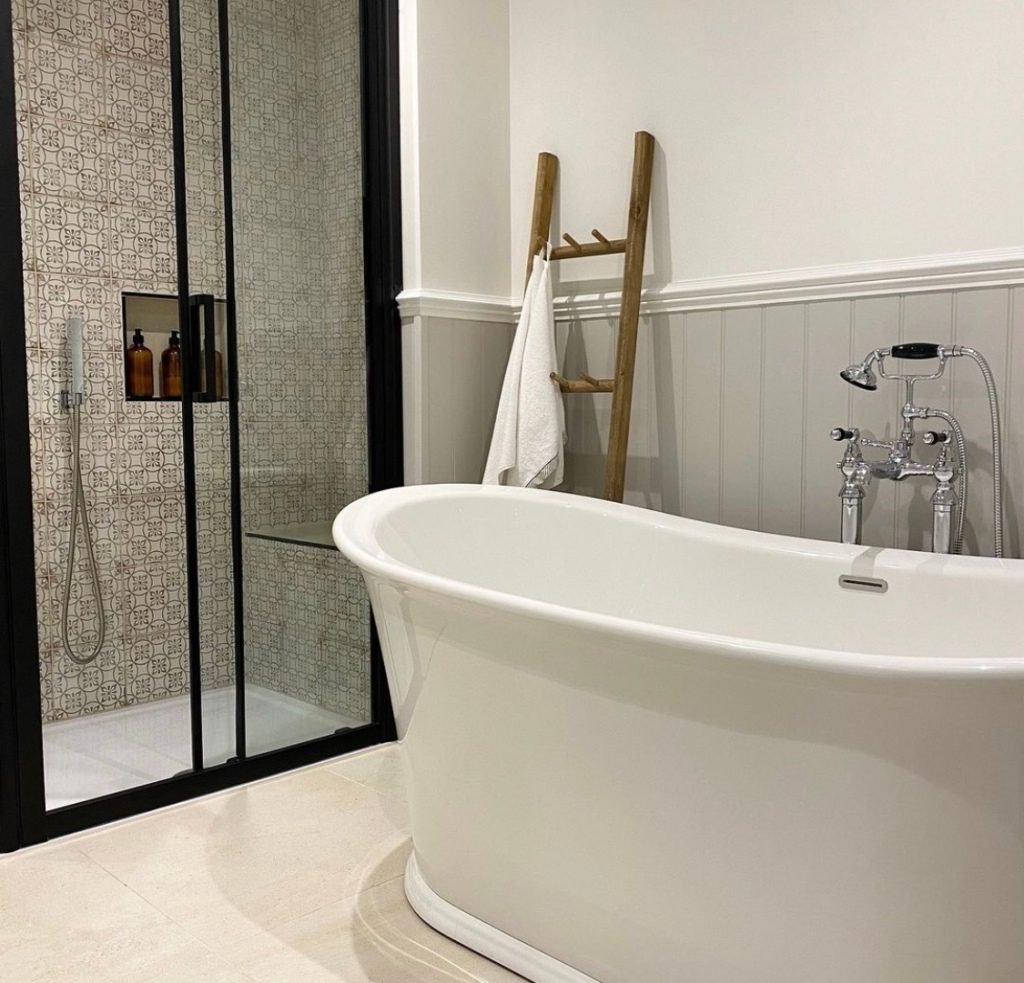 Stand alone tubs are a luxury we all crave for and this gorgeous bathroom with walk-in shower and bathtub by _lifeatdallas makes us want to bring the luxuries of a getaway into our next renovation.
To make your bathtub really stand out, feature wall panelling behind your tub which will give it a modern cottage feel.
Mix dark and light colours into your space for a cozy cottage look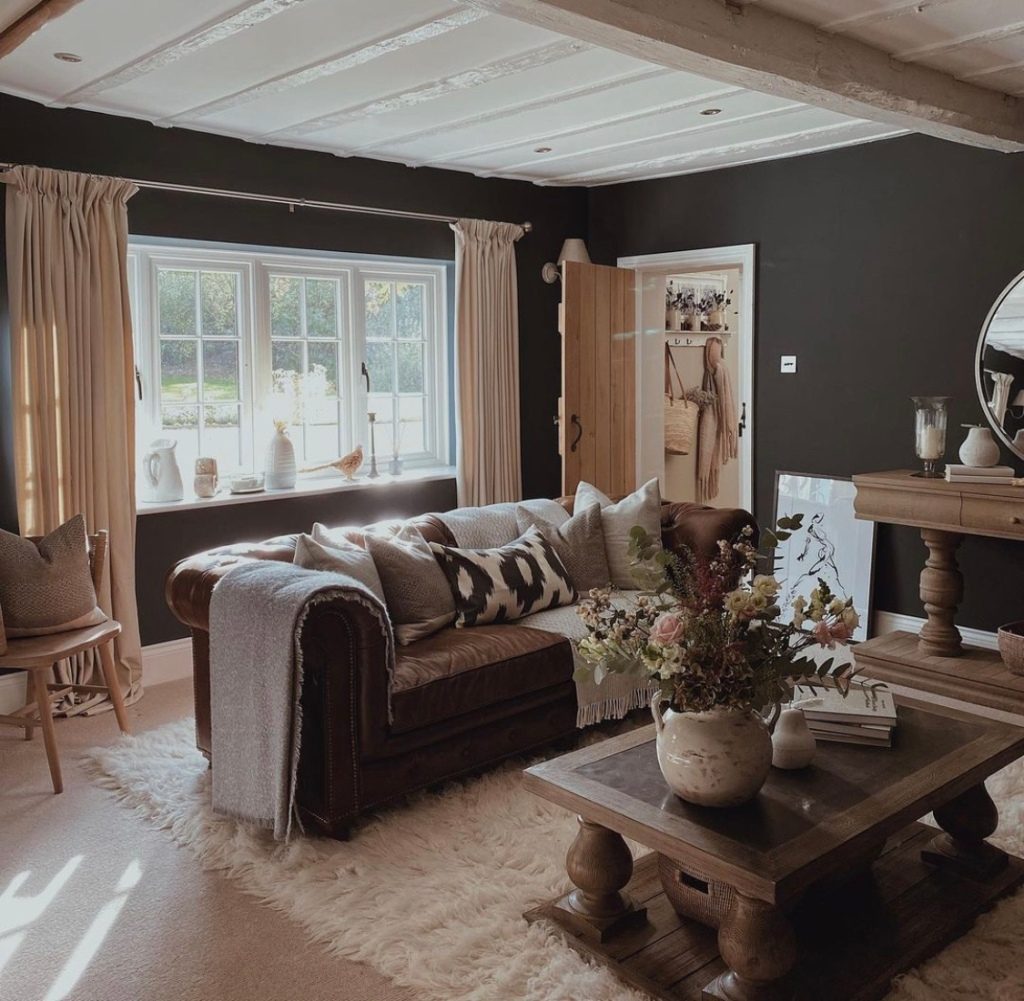 Natural colours are ideal for country-esque homes and matching dark and light colours together is a great way to make your space super cozy. Over at homeatthemoat the use of dark blue walls matched with delicate creams and wooden furnishings bring together a snug lounge space to unwind.
"Fluffy rugs, soft throws and textiles will add texture to your space to break up the contrasting colours and will make the room feel warm."

Style Your Sanctuary Editor
Use exposed brick and beams for maximum cottage core style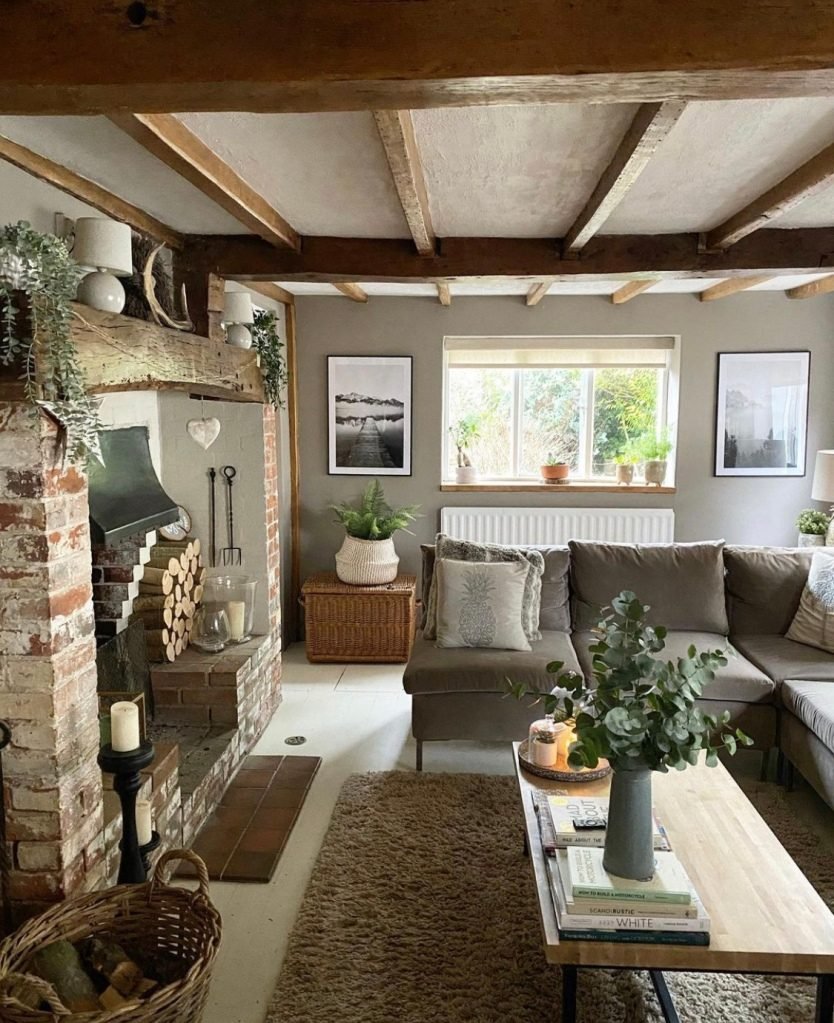 Bringing nature into our homes is one way to make our spaces feel like a countryside cottage retreat, says our interior editor. There are so many ways to do this, and we've taken inspiration from theoldforgecottage that illustrates how a fireplace can set the scene in your lounge. With exposed brick stripped back and dressed with logs can transform your space into a cottage oasis.
If you've got a built-in fire on your wall, create your very own brick fireplace for a rustic look. Complete the look with a beamed mantel for that traditional cottage feel.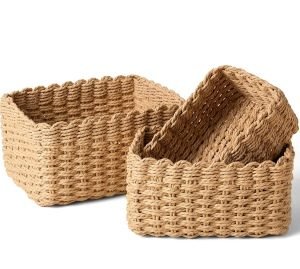 Add a log fire to your living room for a feature look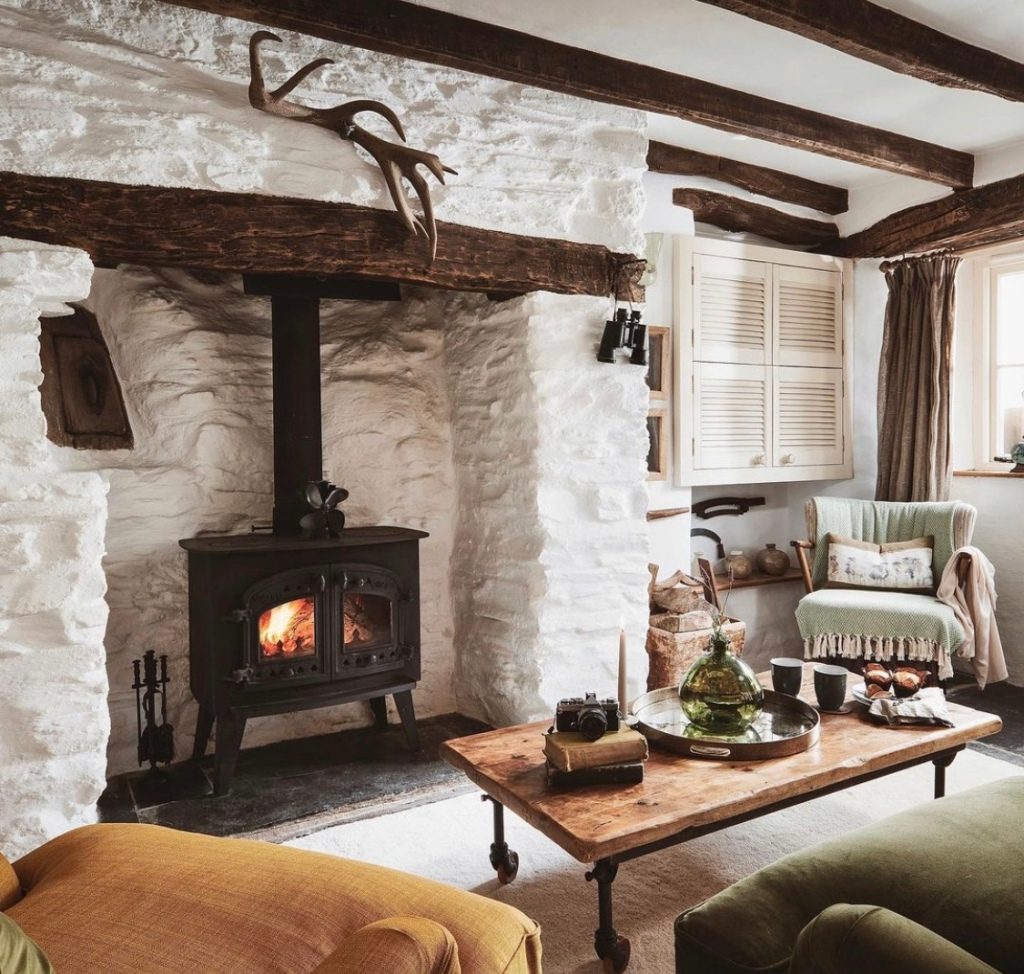 Set the scene for a cozy country style living room with a log burner in your living room like this design by boutiqueretreats. Log burners can be a great investment to your home both aesthetically and financially in the long term.
"The white brick wall acts as a contrasting backdrop against the black log burner and creates a dramatic and eye-catching focal point to the room. Warm up the look with a dark wood mantel which will bring the essence of nature into your home."

Style Your Sanctuary Interior Editor
Be playful with patterned prints for a cottage inspired home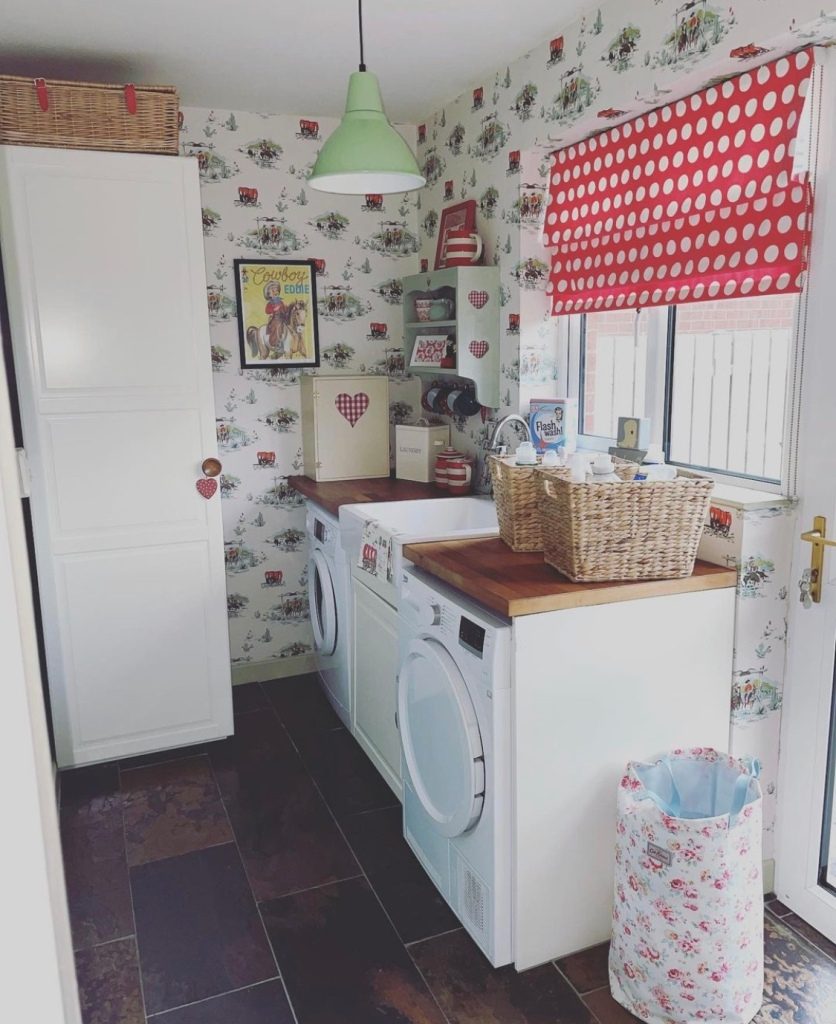 Cottage interiors are all about being resourceful, playful and bringing nature into the home. If you love adding colour to your interiors, take note from pretty.thrifty.home that shows us how to layer patterns in a fun and stylish way. We love this look which shows you how you can style bold patterned wallpaper by keeping the furnishings simple so that all the attention is given to the theme of the room through textures such as wallpaper, blinds and accessories.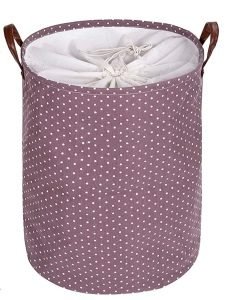 Install a farmhouse kitchen in your home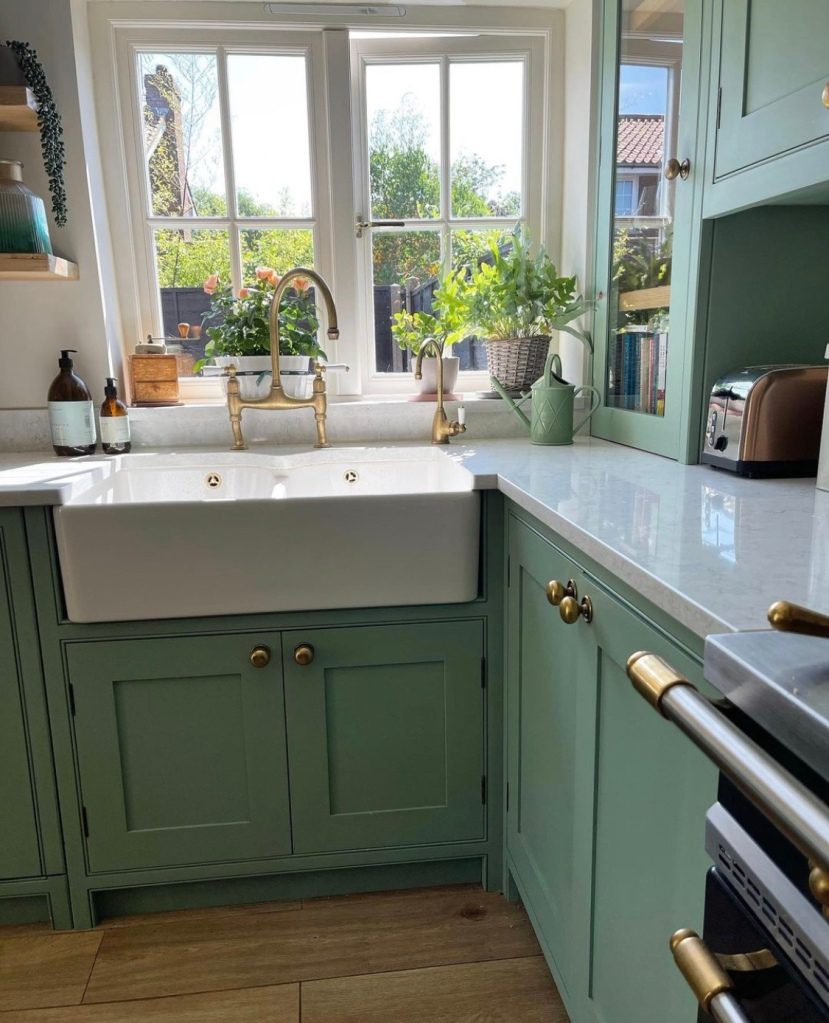 The kitchen is the social spot of any home and particularly, in a country home as freshly cooked meals and baked goods are tokens of country style living.
To make your kitchen feel like a cottage or country retreat, feature colours of nature into your space. We've been inspired by storiesof_home with their grass green cupboards and white sink bowl that oozes with farmhouse charm.
Updo your farmhouse kitchen with luxuries such as gold or brass fixtures (think draw and cupboard handles and taps) this will add a touch of elegance to a cottage kitchen to bring in modern style.