Come over to the dark side, it's cozy
Are you thinking about painting your living room black? Our ideas below will help you decide on what shade you're looking to colour a room as well as how to furnish a black living room to make your space feel inviting, cozy and full of interior style insights.
Read on to find out the best black living ideas right now.
Sophisticated greyscale living room idea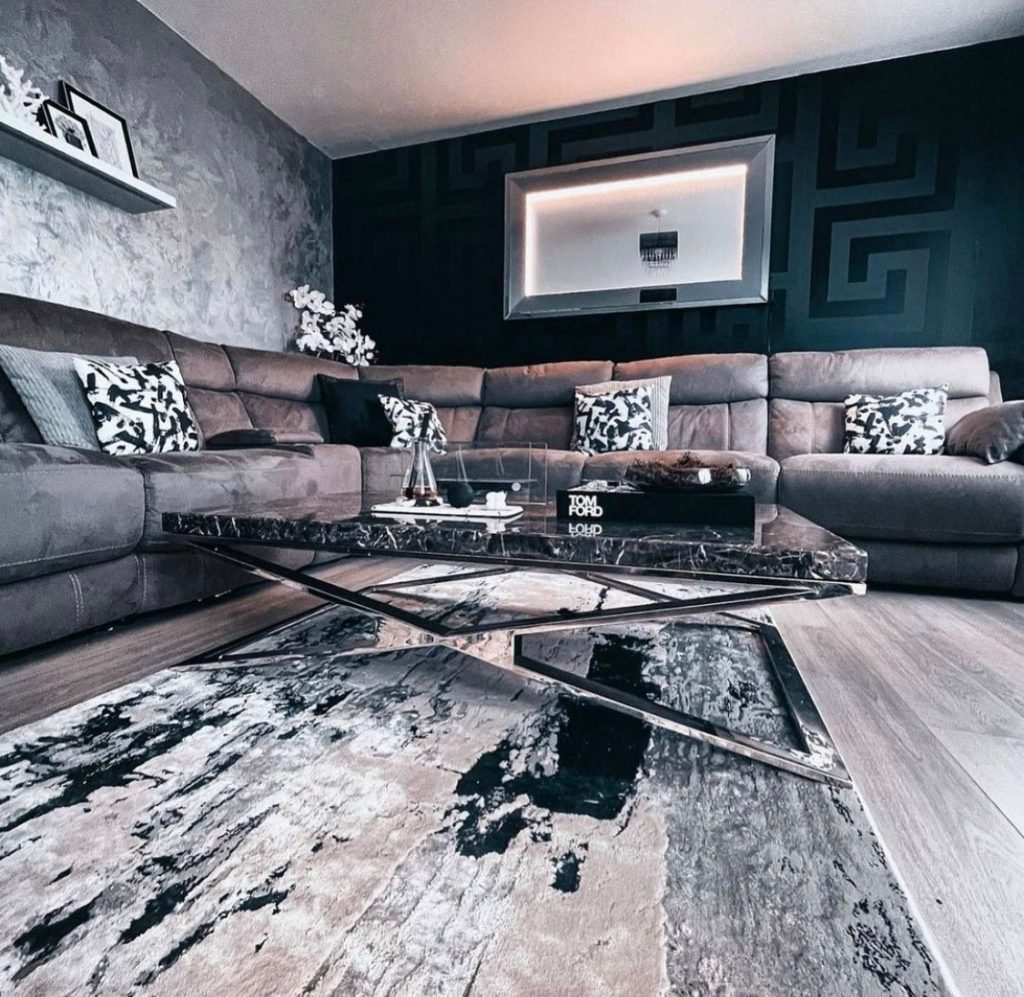 Layering your living room with shades of black and grey is a simple way to introduce a cozy ambience. To do this, stick to similar tones that blend well together and bring in lots of textures and patterns to create depth.
@homewithfour has done this beautifully with cozy rugs and a statement sofa with plush cushions. We love the dark accent wall too that makes a bold look. Break up your black living room with reflective decor and furnishings so that your lounge will appear much bigger and will feel brighter too!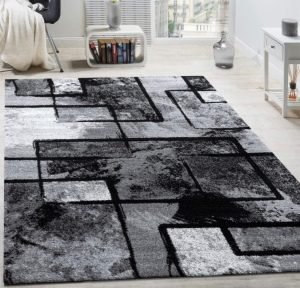 Paint your walls classic black for a modern look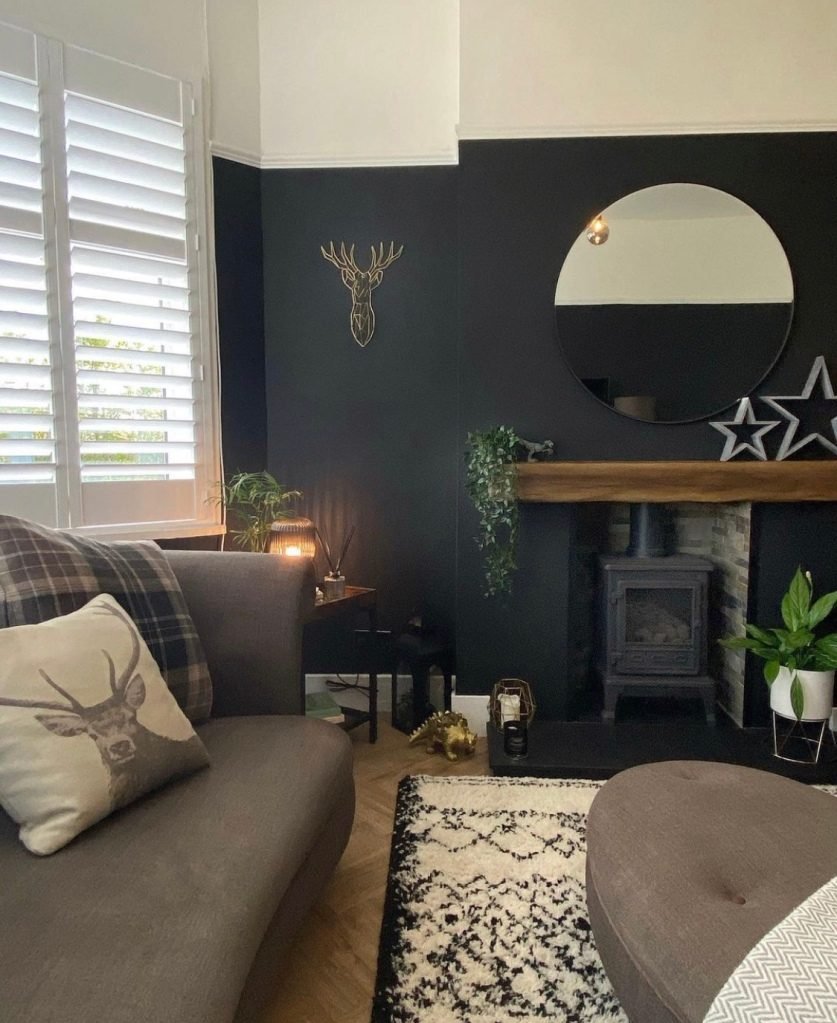 If you want to go bold with a black living room look, but you're worried it will look too dark, why not opt for half painted walls like this stunning idea by @homeandginteriors.
By breaking up the walls with a white strip and keeping the ceiling bright, the contrast between the black and white sets the scene for your room. What's more, clashing black and white walls will give you the brightness you need but the dark and cozy look you want to achieve.
Modern and minimalist black living room idea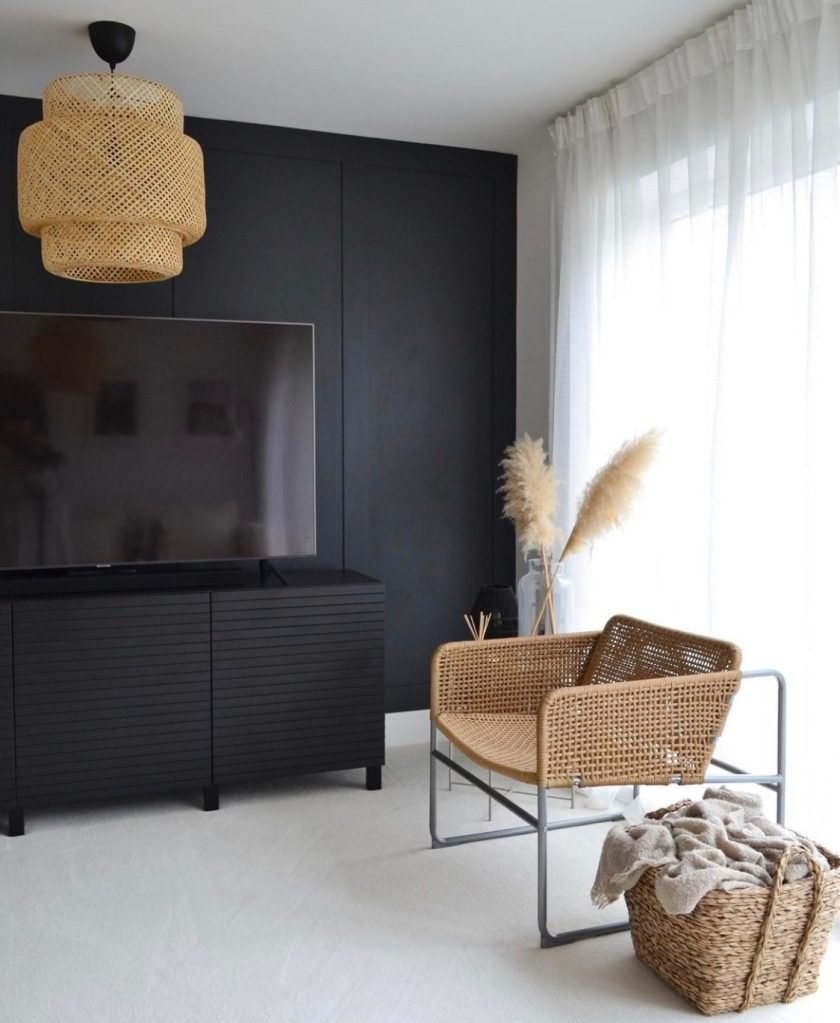 There's a lot of "do's and don'ts" when it comes to styling dark spaces. One good rule of thumb is to keep it simple and don't over clutter your space with decor and clashing furniture. By keeping it simple, your living room with look neat and intentional.
We love this minimal black living by @playinghousewithsophie that shows us how to style a bold black accent wall with soft neutral furnishings for a modern look. The play on textures in this living room, from the woven chair and matching lamp to the soft curtains and carpet bring the entire look together in a delicate way.
Furthermore, we just love how the console table and tv blend effortlessly into the wall to keep the space feeling neutral and composed.
Add colour to your black living room with decor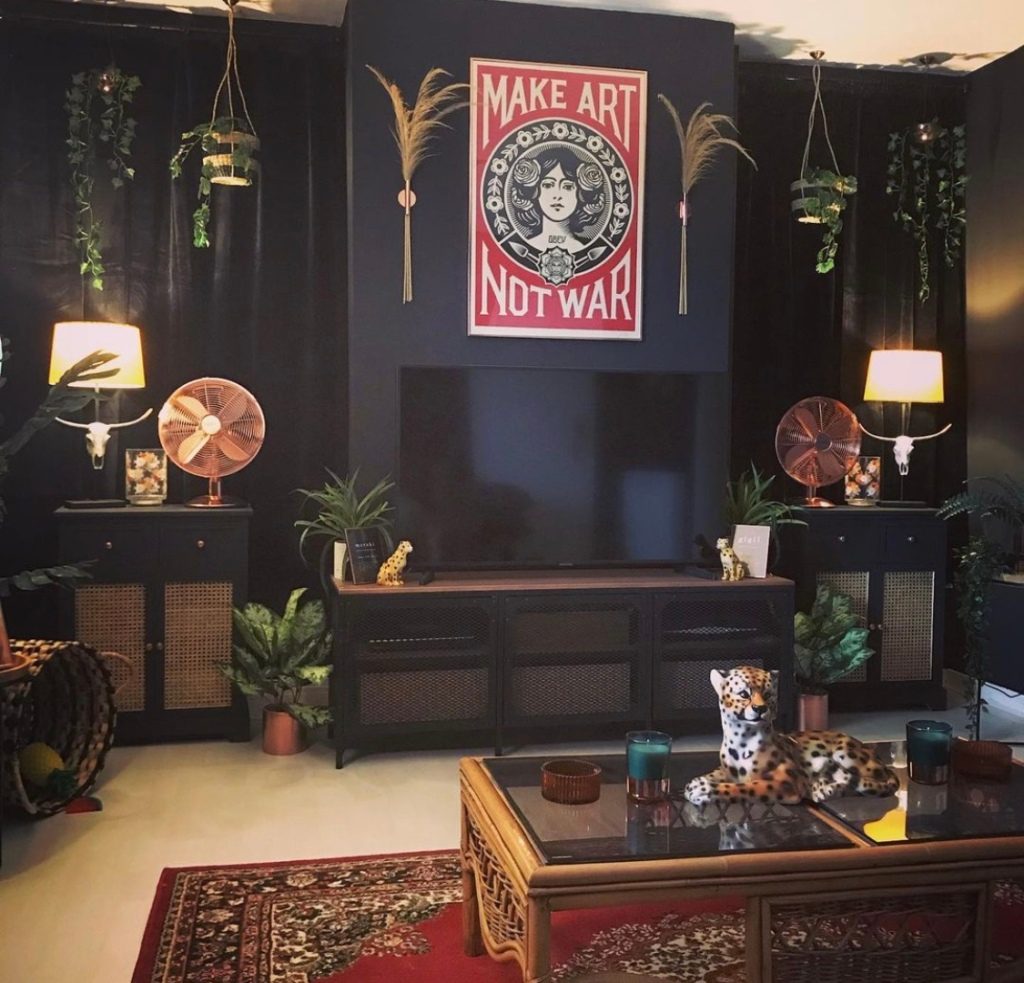 Having black or dark walls allows you to easily brighten up your living room with fun decor elements. Think vibrant artwork, leafy plants, quirky decor pieces and ambient lighting. A great example of how to jazz up a dark lounge is this design by @wherethebellsdwell. We love how the black walls and dark features like the furniture all blend together and the decor dotted around adds character throughout.
A great trick that works effortlessly in this black living room is the light ceiling and carpet that frame the dark lounge to give the feeling of more space and light.
Add a splash of pink to brighten up a black living room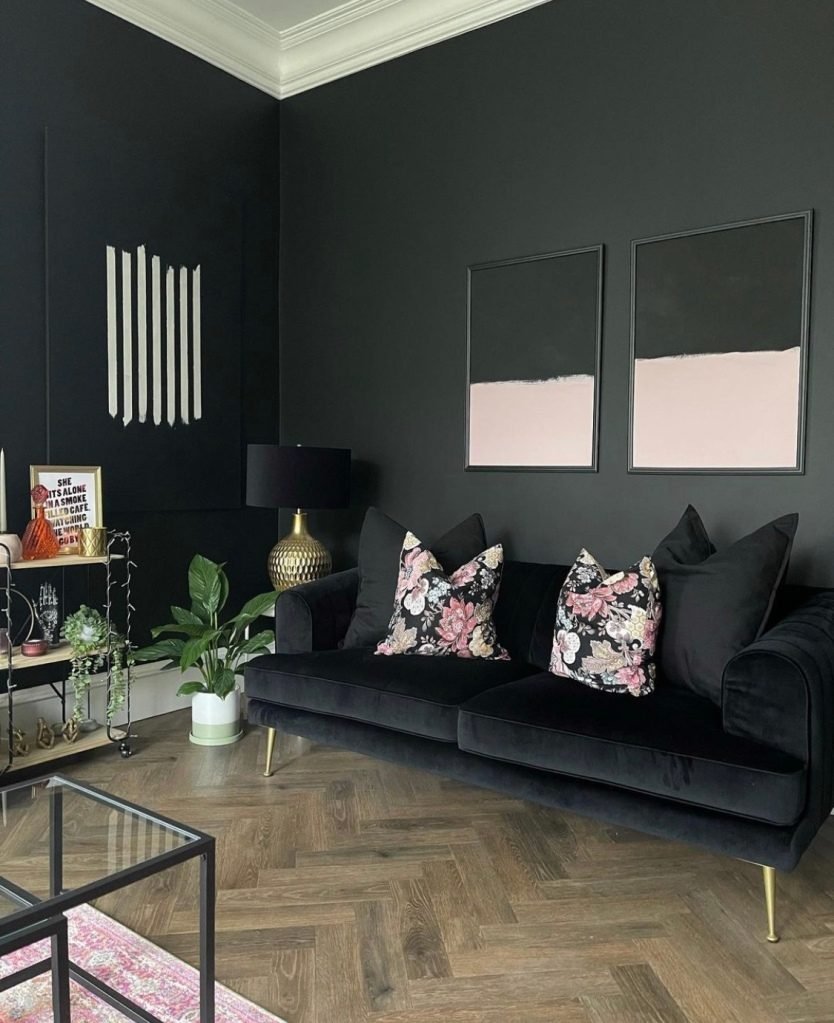 Black is a colour that adds sophistication to a room and can be brightened up with a touch of colour. This elegant black living room by @the_glasgow_tenement shows us how to style a space with black and pink to bring in a touch of feminine and glam.
"Artwork and accessories like cushions, throws and coffee table decor can really complete a space. We love how the minimal yet bold artwork complements this black lounge to brighten it up in such a subtle way. When designing your own dark lounge, consider implementing a light colour that can carry through your space."

Style your Sanctuary editor
Layer your black interiors for depth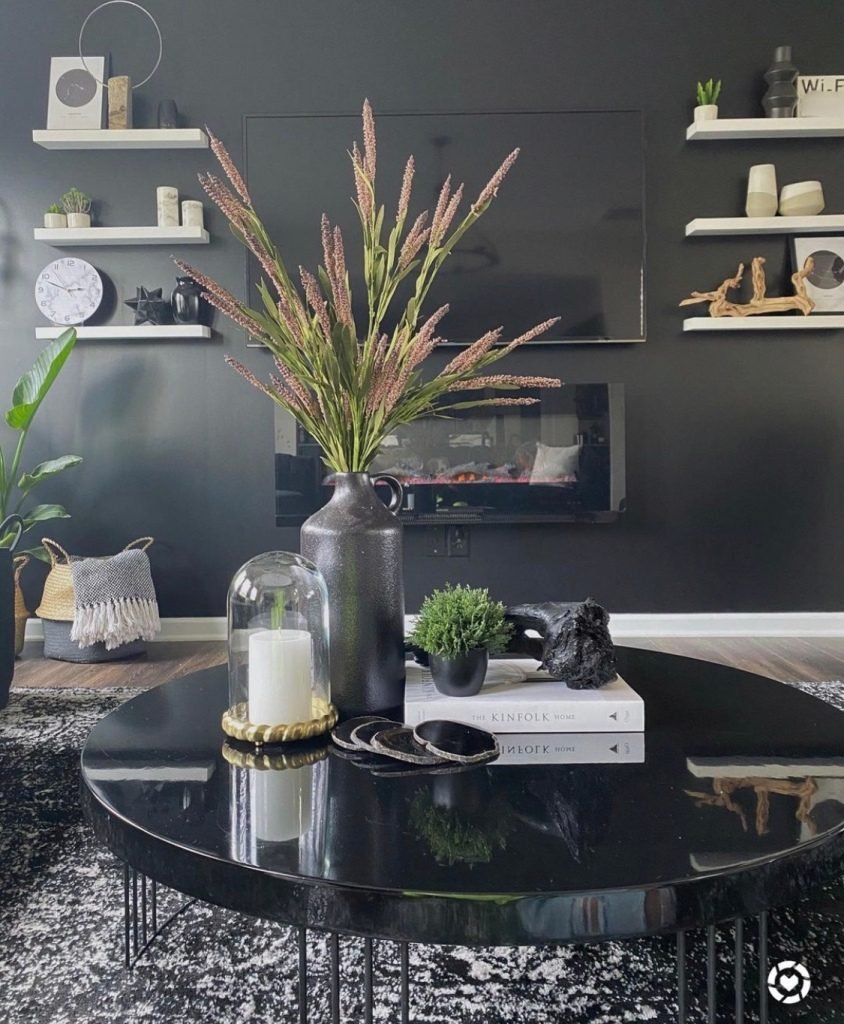 Style your black living room with a variety of furnishings that offer different shades of black so that you are creating a space of depth. We love this black living room idea by @aricadejan that shows us how to layer up different tones of black for a sophisticated look.
"Play with slightly different tones of black to give your lounge depth and warmth. Mix matte and glossy surfaces together to complete the look, like @aricadejan has done."

Style Your Sanctuary editor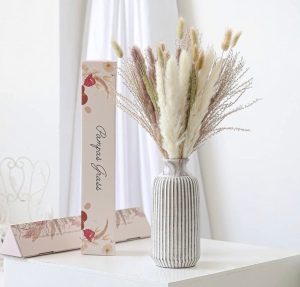 Complement a black living room with cream for coziness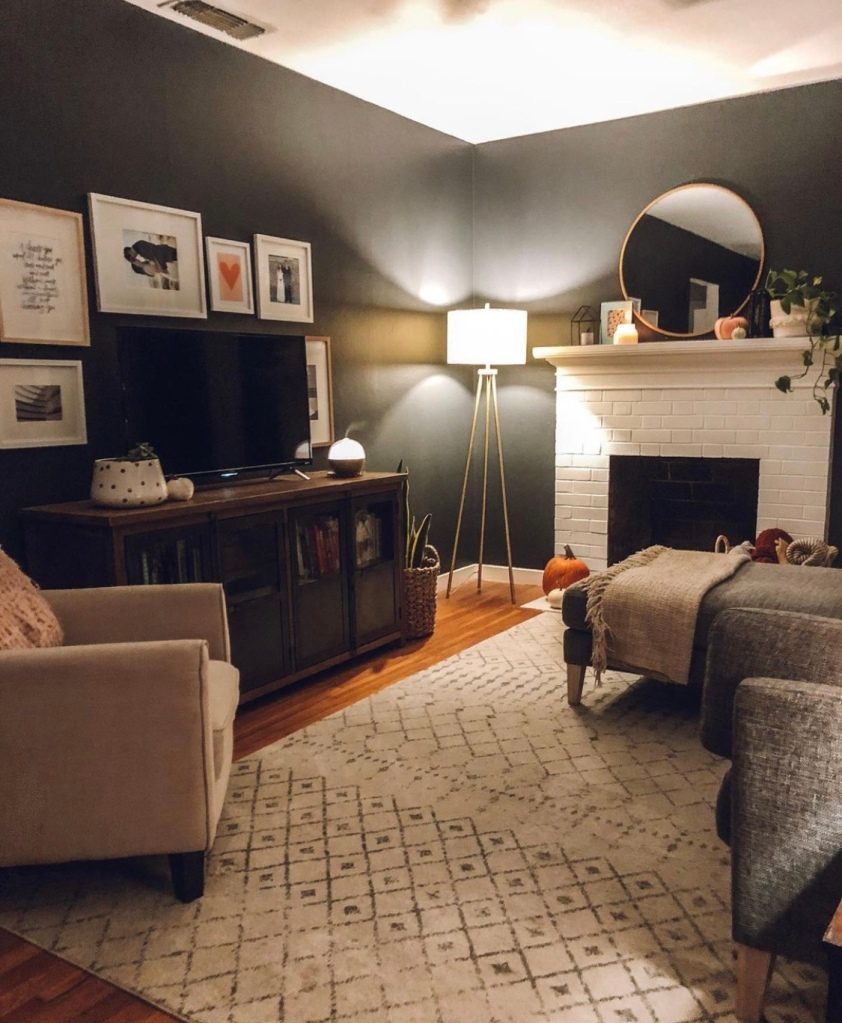 Create a cozy living room by taking the plunge to go dark. Over at @morganstayshome the contrast of dark walls against cream furnishings allows the space to brighten up just a touch to feel super snug and relaxing.
It's important for your living room to feel inviting, and this black living room idea is the perfect example of how to subtly transform a white living room into a warm sanctuary. See the amazing transformation here.
Bold black living room idea for a small home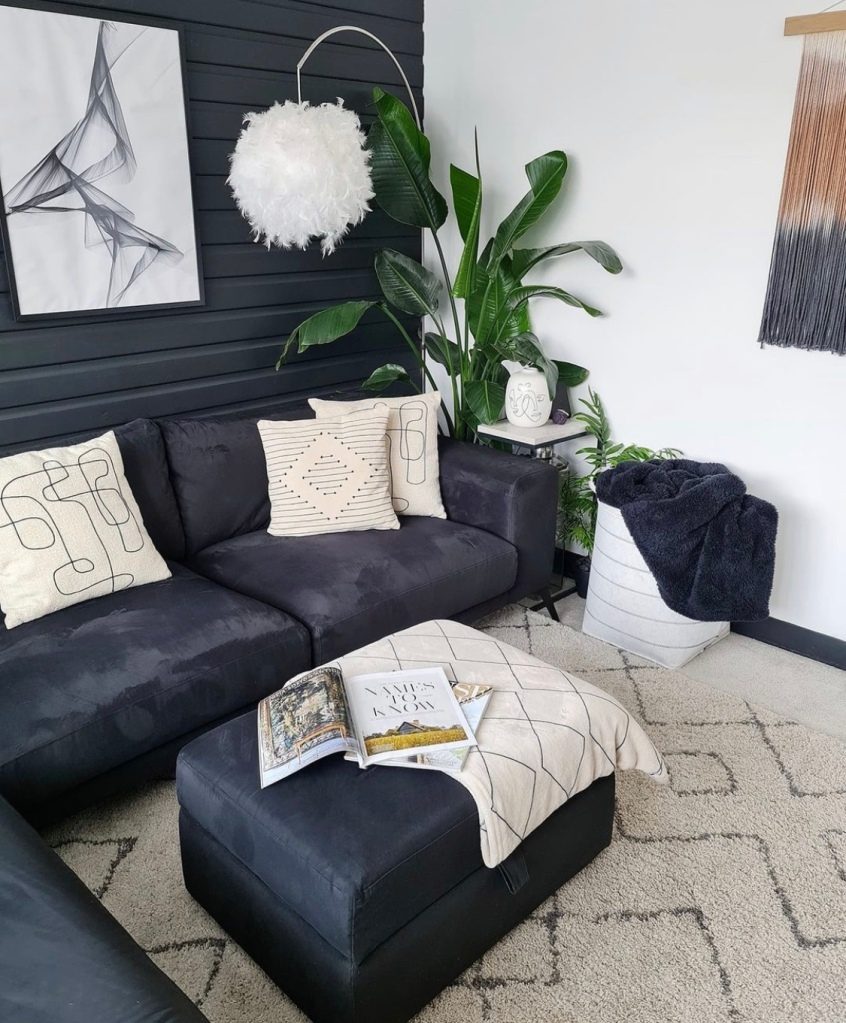 If you have a small living room and you're unsure if you should go dark, take notes from @wilkinsonhomestyle that has effortlessly transformed a small living area into a bold statement.
By featuring a black panelled accent wall, the space feels more spacious and open thanks to the white wall and cream furnishings. We also love how the corner sofa frames the room and the fluffy rug to add a touch of coziness to the space.