Switch your furniture to eco-friendly bamboo
Bamboo is an incredibly sustainable material to incorporate into your home. Not only is bamboo a fast growing plant, (grass to be precise) but it's very versatile and can be used in a diversity of home decor pieces that will give you a conscious feeling of doing good for the planet while sprucing up your home.
The benefits of bamboo
You'll be glad to know that there are so many benefits of buying bamboo furniture and accessories for your home, that you will be kicking yourself why you didn't think of it sooner. As it's a fast growing plant, without the need of nasty pesticides and herbicides, bamboo can be produced in a shorter space of time than trees used for wood as well as being great for the planet without use of nasty chemicals. What's more, bamboo produces 35% more oxygen than an equivalent stand of trees, so the planet benefits when cultivating this plant over the likes of trees that can take anywhere between 10 and 30 years to grow compared with bamboo, that takes 3-5 years to harvest.
Is it more expensive to have bamboo furniture?
You may think that making eco-friendly choices may cost you more, but this isn't always the case when it comes to bamboo furniture. Typically bamboo furniture, dining ware and other home accessories are within the same price frame as you would find solid oak furniture. Especially when it comes to kitchen ware, you can find cheap alternatives especially as bamboo products are becoming more popular by demand.
How to take care of bamboo furniture
Bamboo is a very strong and durable material, and when looked after properly, can last many years. The one pitfall of bamboo is damp, which can easily ruin the conditioning, typically bamboo is used for indoor furniture.
Washing your bamboo furniture
It's perfectly fine to wash your bamboo products and furnishings. Make sure to use non adverse cleaning tools, like soft sponges and clothes as well as sensitive cleaning products to avoid damage.
Now you know all the benefits of incorporating bamboo furniture and accessories into your home, we've got some inspiration below to shop your first (or next) eco-friendly bamboo home ware.
Bamboo linen rack
Linen racks are increasingly popular and a great alternative to a towel rail that can make holes into your bathroom walls. We think this is a great choice if renting a property.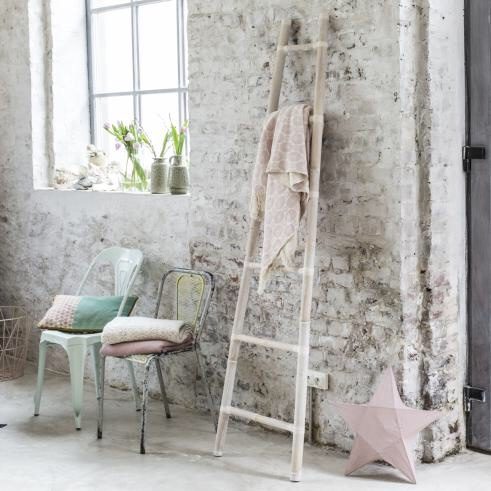 Bamboo storage basket
Store large throws, pillows or use as a laundry basket in your bathroom or wash area with this gorgeous white slatted bamboo basket from John Lewis, made from 97% bamboo.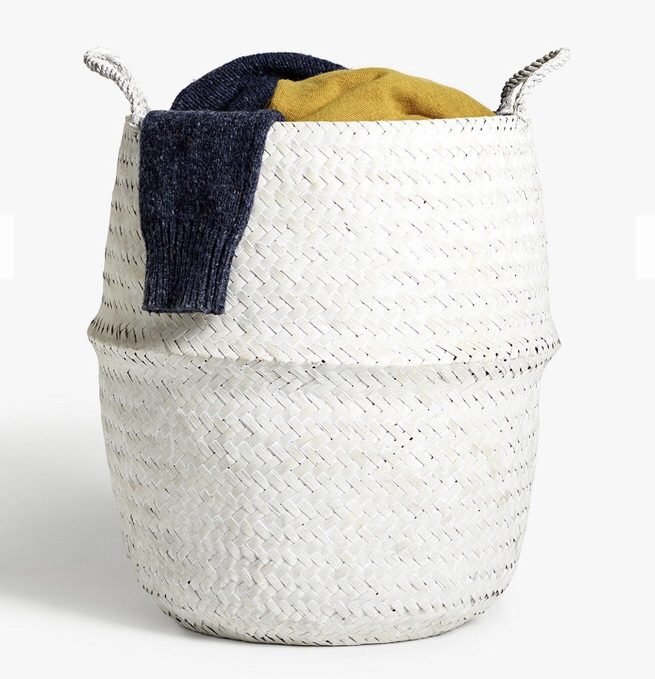 Bamboo bed frame
Adorn your bedroom with this eco-friendly bamboo bed frame, which adds instant tropical style. Feel like you're on an exotic vacation as you wake up from your slumber and due to the bed frame being on ground level, rolling out of bed has never been easier.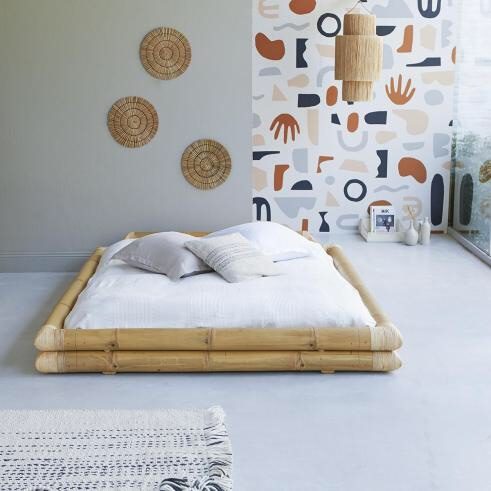 Bamboo clothes rail
Store your prettiest clothes on show with this multi-functional clothes rail that has space to hang your garments as well as a shelf to keep bags, shoes and accessories on. If you have a large entrance area to your home this is perfect to keep your your outerwear organised.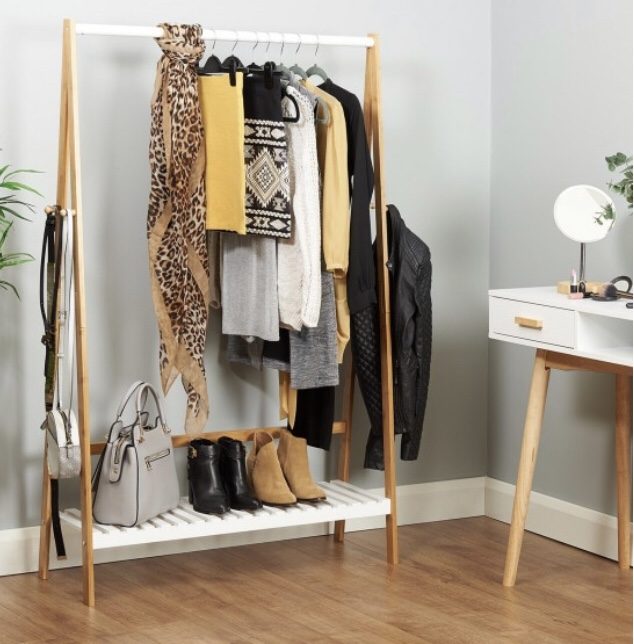 Memory foam bamboo pillow
There's so many benefits of having a memory foam bamboo pillow. Sleep is an important part of wellbeing, helps reduce stress and aids the body to function. Upgrade your pillows to these bamboo pillows to reap the benefits of a good nights sleep. Perks include dust mite free, antibacterial, temperature control technology for summer and winter, silky smooth touch and thanks to the memory foam, your head will be supported correctly.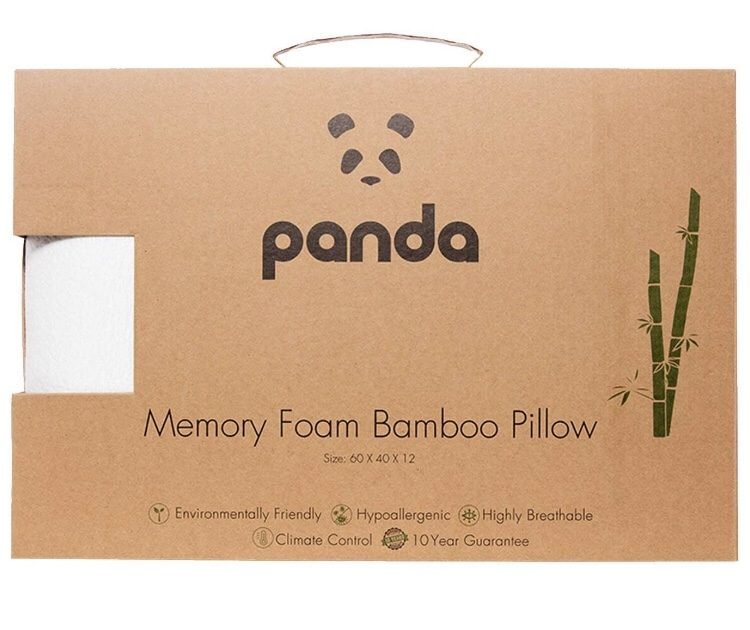 Bamboo plant stand
This gorgeous bohemian style bamboo plant stand is a beautiful alternative to a plant pot for indoor plants. Fill your bamboo plant stand with leafy green plants for a tropical style in any room.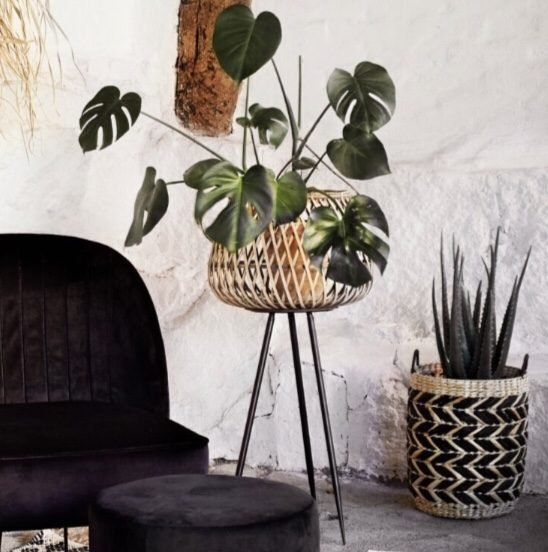 Bamboo bench
Ideal for indoor and outdoors, this minimal style bench is perfect for lounging. Add throws and pillows to make it super comfy.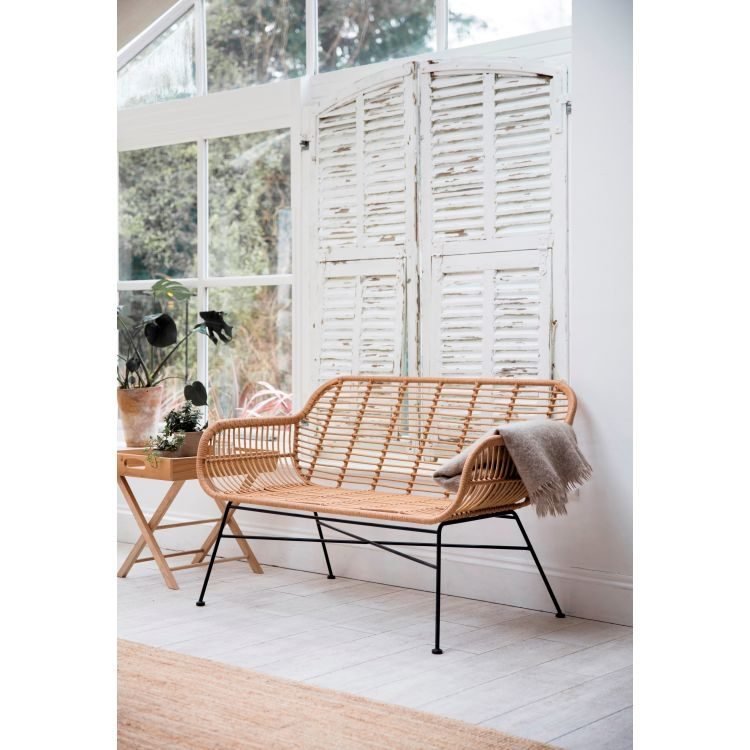 Bamboo bath rack
Sip your wine, watch Netflix and enjoy a candle on this bamboo bath rack as you take a soak in the tub. The rack is made from hard wearing bamboo and is perfect for any bath size.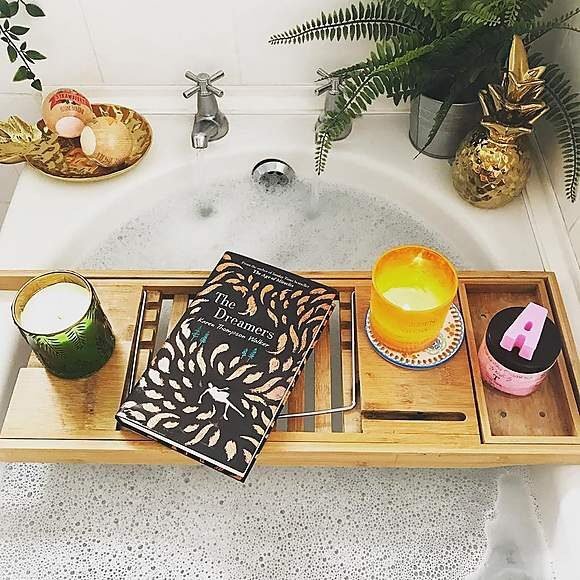 Bamboo lamp
Add some mood lighting into your living room or bedroom with this bamboo floor lamp, with a curved wicker base. The neutral colours are perfect for a contemporary room and will add a fresh look in a dark room.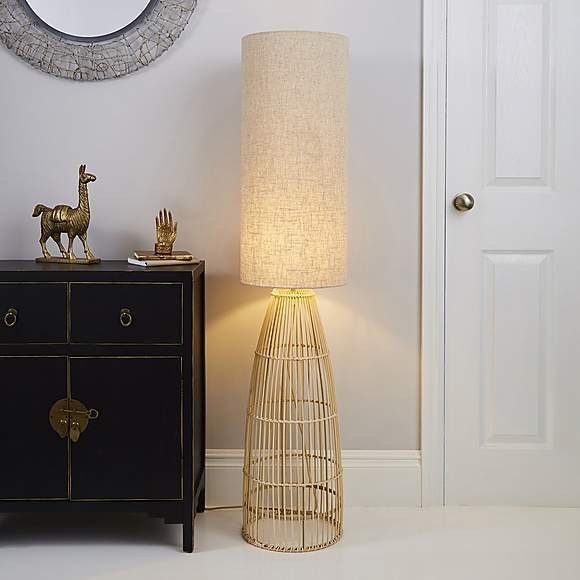 Bamboo trays
Serve food or present your fruit on these gorgeous 2 set bamboo trays in a chic white colour with brown handles. We think these are the perfect addition to a farm house style kitchen that will last years and years.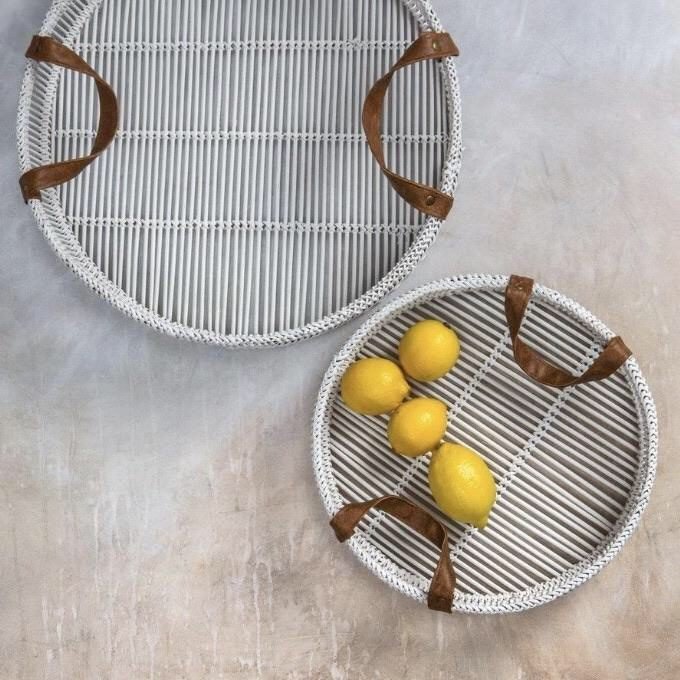 Bamboo cheese board
Impress your friends and family when the cheese board comes out with this stunning bamboo cheese board complete with integrated knife set.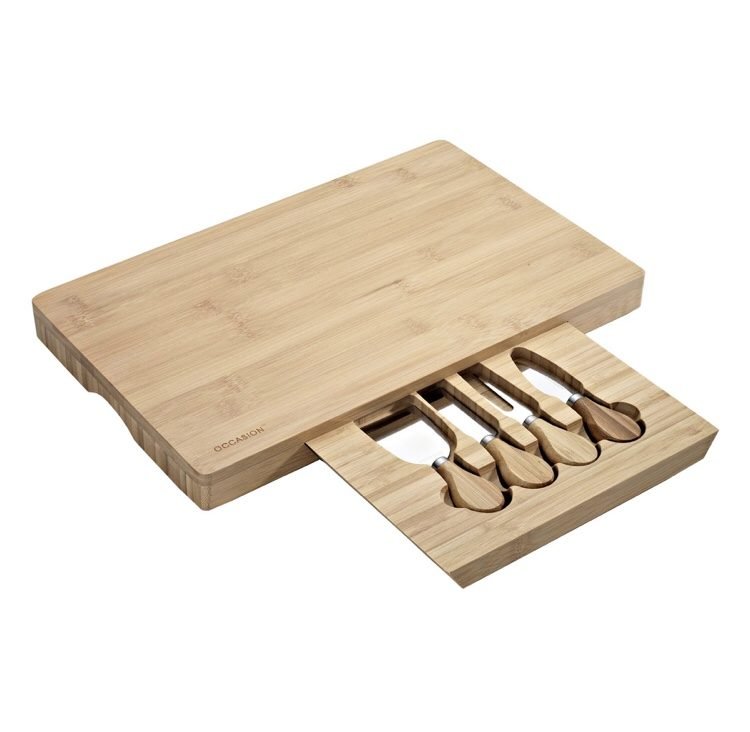 Bamboo two tiered wall shelf
Stack your favourite books, candles and accessories on this beautiful circular bamboo shelf that adds style and a storage system to your room. Decorate with pretty tea lights for a cosy effect.