Are you looking to manifest your dreams and desires each day? Journaling and scripting is becoming a huge part of people's lives by making a daily habit of jotting down desires and thoughts of gratefulness. Whether you're beginning your scripting or journaling journey, or have been for a while, we've got some lovely manifestation notepads to inspire you to pick up the pen!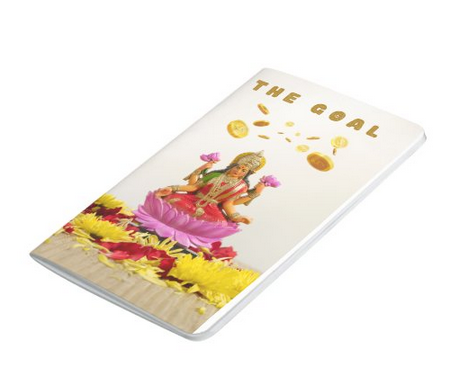 Manifest your dream of making more money with this notepad from Zazzle. This hand pocket journal can be carried with you wherever you go and is made from 100% acid-free recycled paper. You also have the choice to customise your page inserts with the options of plain, lined, grid and checklist paper to suit your writing style. We adore the front cover, with a bright image of Lakshmi, known as the Goddess of Abundance, which is so fitting with your goals and a daily reminder.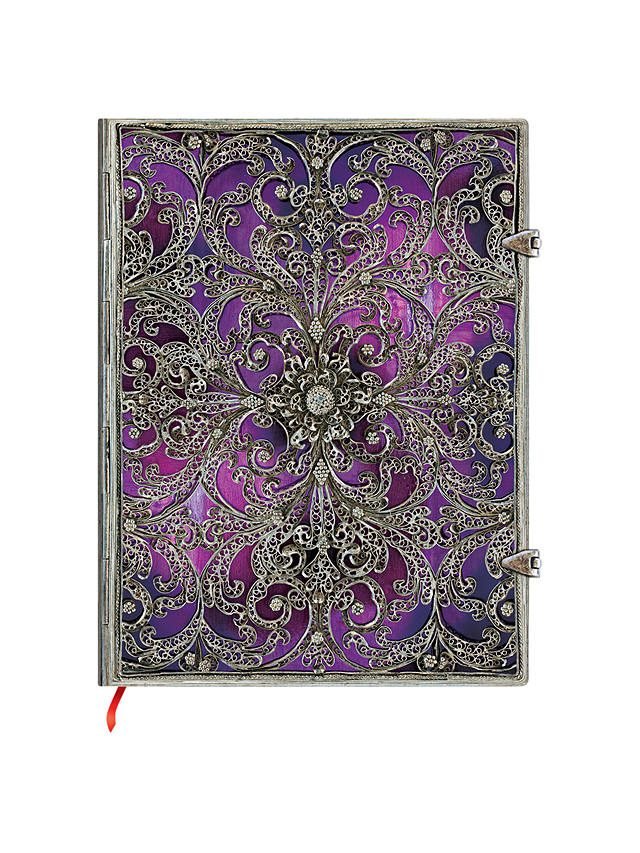 Your goals are incredibly important, which means choosing the right manifestation notepad for you is a personal choice. If you are looking for a journal that looks extra special when you pick it up each day, this one by John Lewis is a keen favourite of ours. The elegant cover in a beautiful purple with silver design makes us think we're writing magic.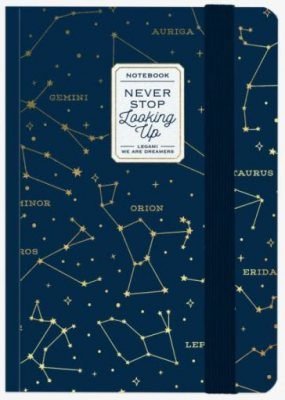 Intertwine your love for manifesting and star signs with this inspiring notebook from Waterstones with the constellations printed on the cover. Write down your deepest desires whilst reminding yourself of your star sign traits and goals. Enjoy expressing yourself through writing in this journal, which features high-quality paper made in Italy.
Goal setting with this notepad by Ban.Do is made super easy. Not only is it small in size to keep on your desk or in your bag, but the inside is designed for goal setting. The goal tracker paper allows you to set your goals one at a time with space to write how to reach your goals. We adore the baby pink colour that oozes with femininity.
Writing down what you are grateful for is a big part of manifesting and we adore this gratitude journal from Etsy, which comes with a matching gold pen! This journal is great if you're looking for a simple notepad that is durable, with a gold ring binder and hardback cover. There's also 120 sheets of paper too, so you have plenty of room to script until your heart's content.
Set your daily goals in an organised way thanks to the Mal Paper daily goal setter journal in a lovely grey colour. We love the minimal design of this journal, especially if you want to be a bit more discreet with your journaling. This planner has everything you need to write down your dream goals in a productive way. There are printed pages for gratitude, long-term goal making, weekly and monthly pages, plus additional pages for notes.
For long-term manifesting, we recommend the 365 days of gratitude journal by CGD London, which is great for writing out what you are grateful for each day in an organised way. It's proven that writing your daily gratitude leads to more happiness and what better way to stick to a daily routine than with this pretty pink journal? There's even a YouTube video to inspire you using the CGD 365 days of gratitude journal.