Our first in the series of 'Shop the Photo' is a bohemian style living room that uses a lot of rich hues and gives of hygge coziness that we can enjoy all year round.
Add intense colours into your living room by using earth's palette of green, orange and brown in a rich way to create a space that oozes with cosy little details that create light and evergy into your room. We love the use of green and orange in this photo, which sets the tone for the rest of the room and these vibrant colours work so well together to offer a warm and inviting room, which we think will look amazing in summer and winter by switching up throws, accessories such as plants and light sources.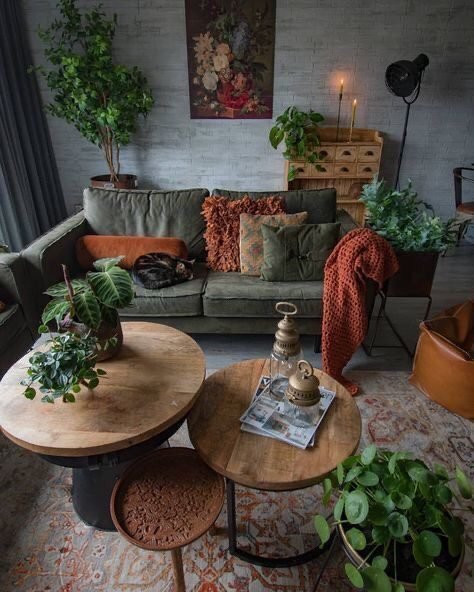 Which part of this room is your favourite? We love how the sofa is the focal point and everything around it works so well. The orange and brown tones are scattered throughout and the plants add that nature ambience to give the room freshness and life.
Mood board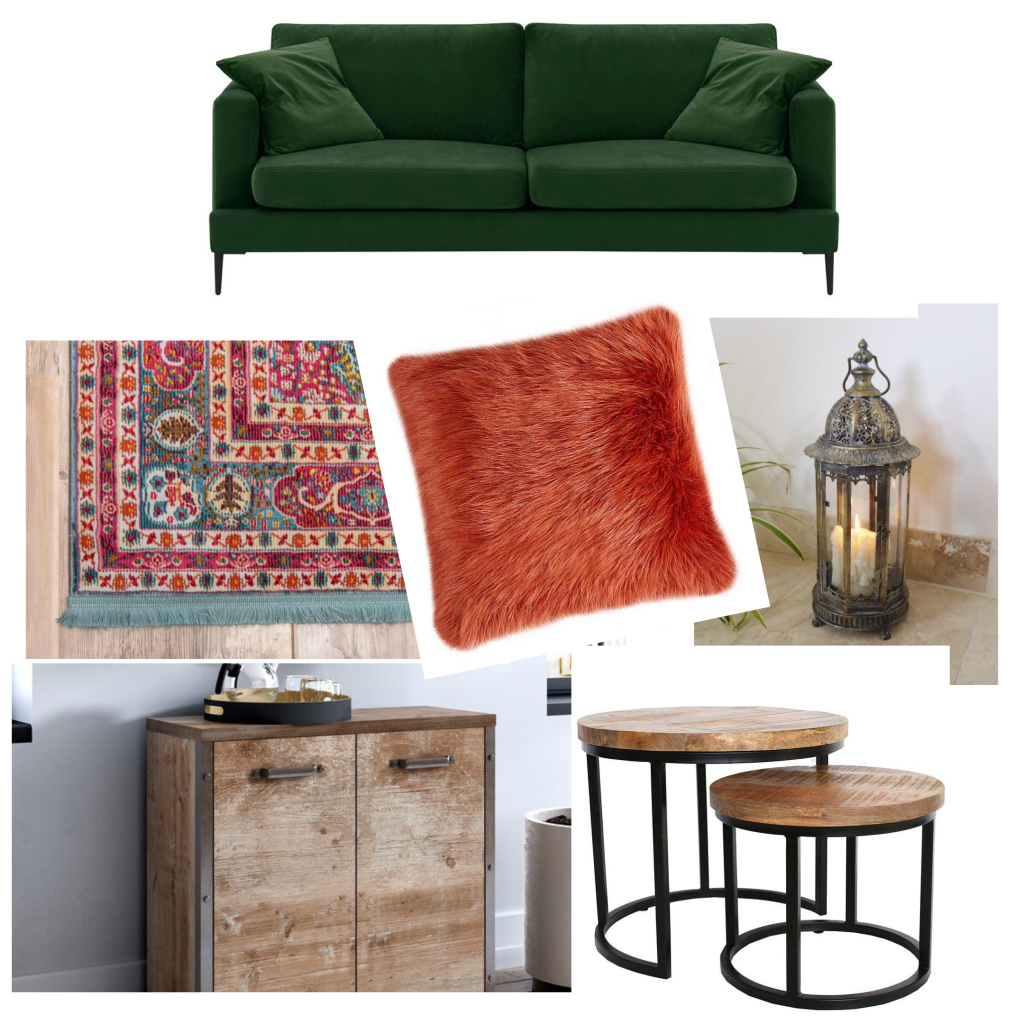 From the inspirational photo we have compiled some of our favourite furnishings and accessories to help you recreate this look for yourself. Shop the look below.
Green sofa
This classic style sofa in tropical green is a beautiful statement price of furniture. The Scandinavian design allows you to have a minimalist style sofa that you can compile with gorgeous throws and pillows. Find it here.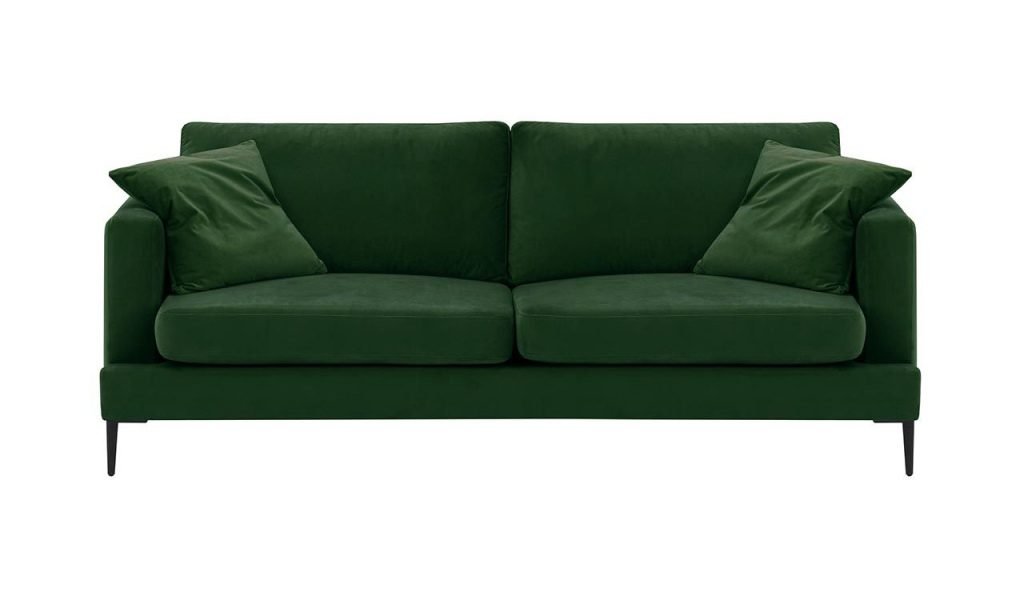 Orange fluffy cushion cover
Orange and green go wonderful together and really bring out tropical vibes. We love this cushion cover from Dunelm, which is fluffy and adds texture to your sofa arrangement, which is also super cosy especially in the winter. Find it here.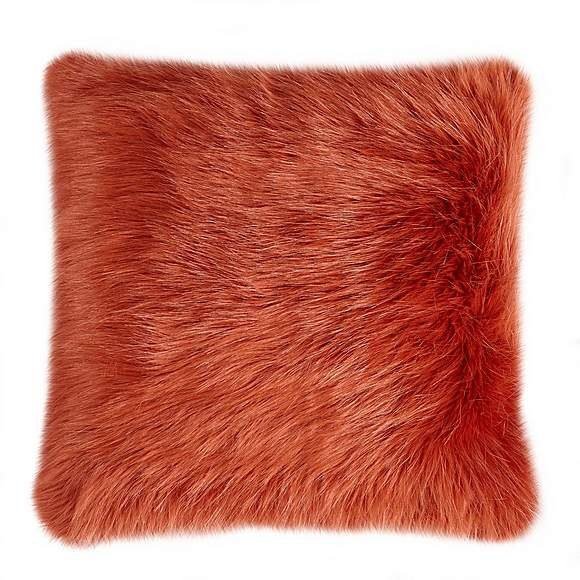 Industrial style nesting tables
Nesting tables are great for functionality, you can move them around and use them as separate tables or combine them together to create one functional table. We love these industrial nesting tables from Furnwise, with a gorgeous wood top finish. Find it here.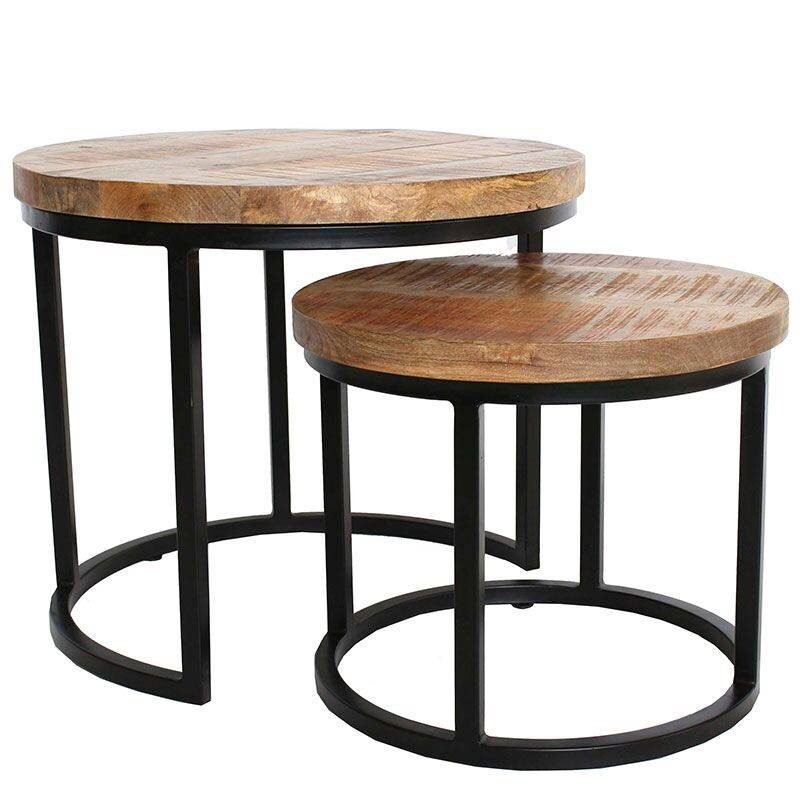 Moroccan lantern
Adding various light sources into your living room is a great way to create a cosy mood and the light will bounce off the rich hues in your boho living room adding texture, warmth and romance. We love this huge Moroccan lantern that serves as a lovely light source as well as adding texture and style to your living room. (Image Source: Olive & Sage)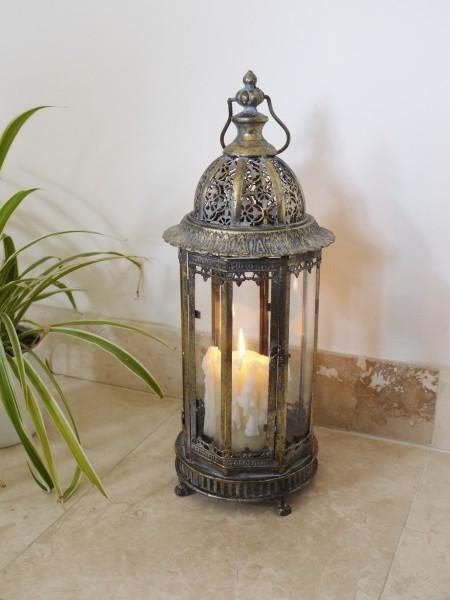 Boho style rug
An easy and simple way to add pattern and texture to your living room is to invest in a beautiful rug. This stunning Havana style rug is colourful and will add depth to your living space. If you love minimal furnishings this rug will add coziness and bring the space together. Alternatively, you hang this on the wall for an artistic touch. Find it here.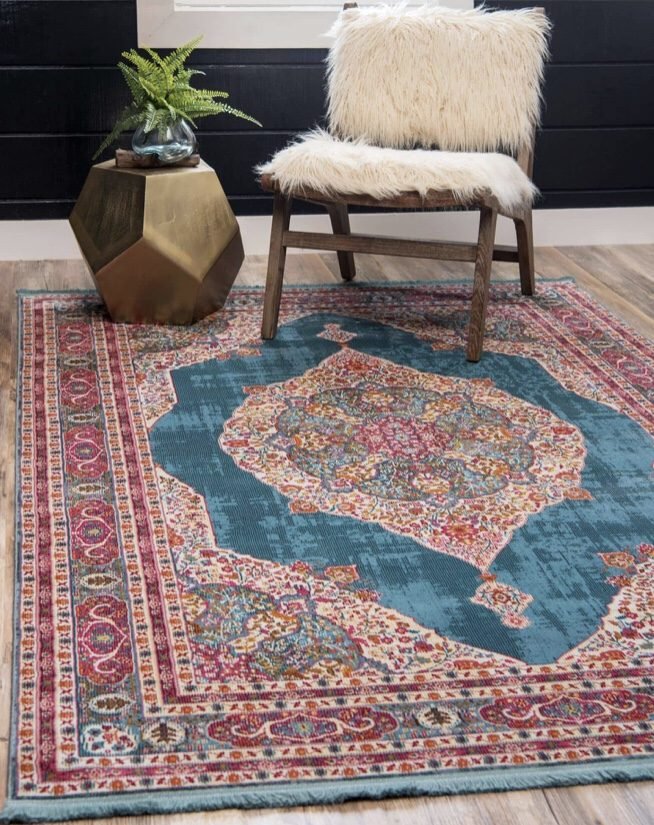 Wood sideboard
Store your living room necessities in this gorgeous wooden sideboard from Wayfair, which we think matches the industrial nesting tables nicely to bring in the same style without matching too much. A sideboard is a great storage system, which you can use to decorate your room with plants and candles. Find it here.