Decorate your walls with panelling, which you can do yourself with MDF strips and your favourite paint colour. Our tips and ideas on how to panel a wall at home will give you a guide on how to get started with bringing your wall to life. Wall panelling is a simple yet effective interior trick to make your walls look luxurious and will add instant depth and texture to your room.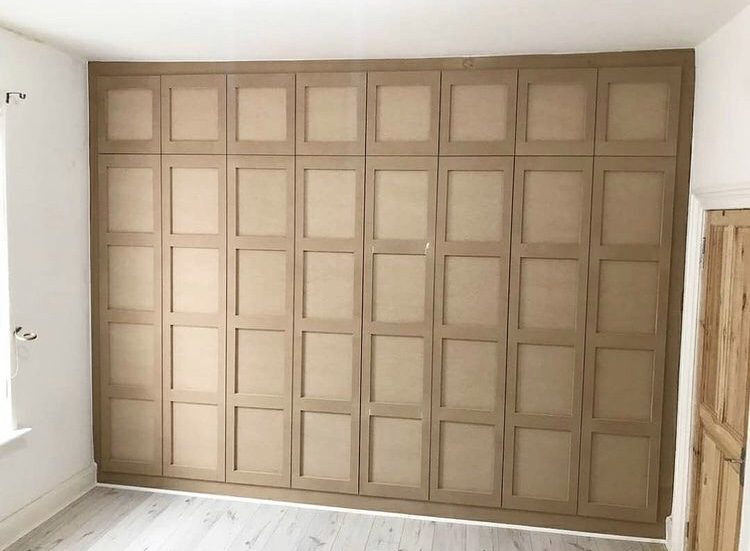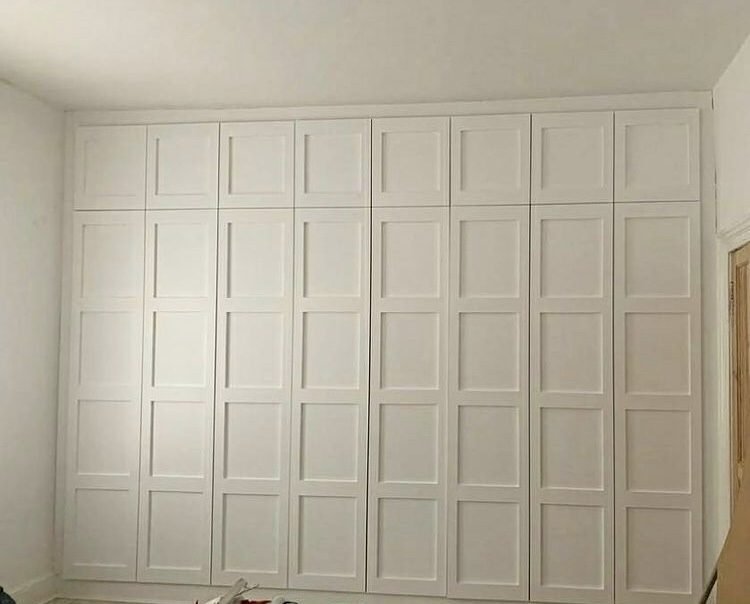 Images source: MDFDirect
Decide on the thickness of your MDF strips
Firstly, think about how thick you want your wall panelling to be. Generally, MDF strips can be purchased in 6, 9, 12, 18 & 25mm. The thickness of your strips will determine the depth of your panelling, however, it's worth bearing in mind that you should blend the MDF with your skirting thickness to look tidy.
Equipment you will need for DIY wall panelling
A tape measure
Pieces of paper
Pencil
A large Spirit level
Glue and nail gun or screw driver
Primer
Your favourite paint
How to measure your walls to prep for panelling
Measuring your walls and strips is one of the trickiest parts of doing your own wall panelling (but very rewarding). Therefore, it's important to know exactly how to measure your walls and MDF to the design that you want.
To start with, get a piece of paper and take note of the measurements of your wall. Start with a design in mind, for example if you want long rectangular panelling or large square panelling, this will determine how many MDF strips you can fit into the length of your wall.
After you've got a design in mind, measure the full width and length of the wall you want to panel. Write down the measurements against your drawing so that you know what space you are working with.
From your design, wall measurements, and the width of your MDF strips, work out how many strips you will need. Your measurements should also include the space that is between the strips so that you have an idea of how far apart the strips are to work with the amount of wall you have. You will also need to include the measurement of the base rail, which will start off your panelling design.
How to measure the horizontal MDF strips
Figure out how many squares or rectangles you want, then add 1 more strip. For example, if you want 6 squares across you need 7 vertical strips.
Measure the base rail (top horizontal strip) to match the width against your strips.
Take away notes:
Measure your walls at least 3 time's to make sure you've measured it accurately.
Include the measurement of the base rail.
Figure out the width of the MDF strips and how many you will need for your design.
Now you've got your measurements, it's time to draw your design onto your walls. This will help you picture what the wall panelling will look like and confirm if your measurements are correct. Use a pencil and your spirit level for this step.
Once you're happy with the design and measurements, head out to your nearest DIY store to buy your made-to-measure MDF strips. Some hardware stores offer this service to cut to order, it's worth checking out if your local shop does this before you visit.
How to install your MDF panelling to your wall
You can attach the MDF panels onto your walls in a number of ways, including:
Glue and nail gun – this is the quicker option, however it can be the least effective if you like to change up your interior as removing the panelling after glueing it may remove plaster from your walls.
Screw the panels into the wall – this is more time consuming but it is a lot easier to remove when you want to change your walls in the future.
See our wall panelling ideas around the home for inspiration on your next renovation.