Decorating your home with Victorian decor means incorporating romance, cosiness and character. Opposite to a minimalistic home, Victorian interiors can sometimes resemble that of a hoarder's home, but instead of looking a mess, it's a collection of tastefully picked interiors oozing with fun and flair. Fill corners with elaborate furnishings, introduce shiny ornaments and clash colours, textures and patterns together to create opulence through Victorian styling techniques.
Read on to discover our 10 ways on how to style your home with Victorian decor.
1. Victorian Loveseat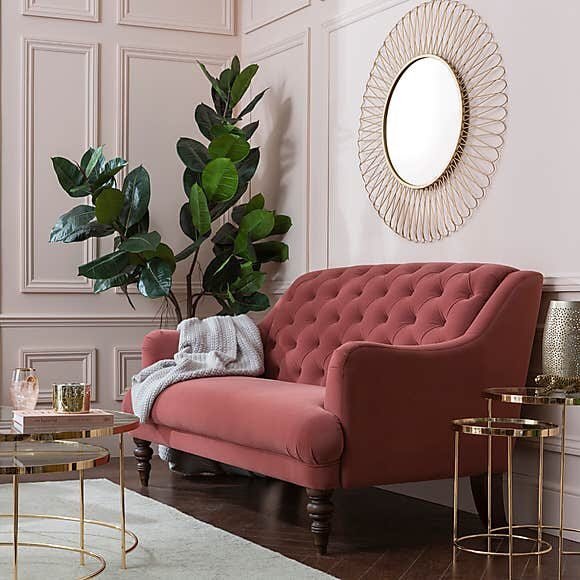 Image source Dunelm
Adorn your home with a romantic Victorian loveseat, which was originally designed in the 17th century for women to sit comfortably while wearing large dresses. These days, loveseats are associated with snuggling with your partner in front of the TV.
2. Victorian Style Wallpaper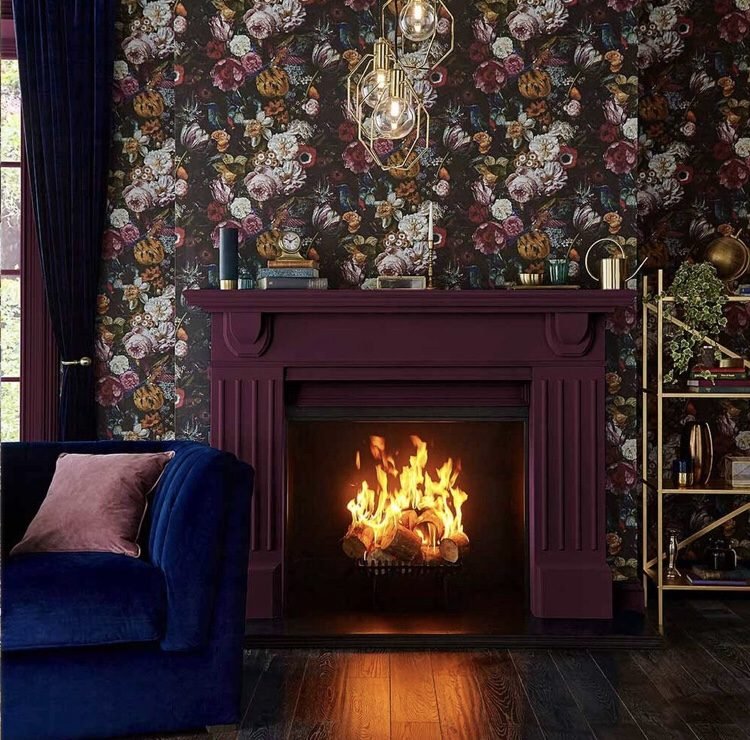 Image source Graham & Brown
Wallpaper with vintage florals create a clash of texture and depth with the rich colours, which is a great idea to introduce bold and beautiful colours into your home. Combine with dark furnishings for a moody ambience that will look romantic with ambient lamp and candle lighting.
3. Vintage Chandelier Lighting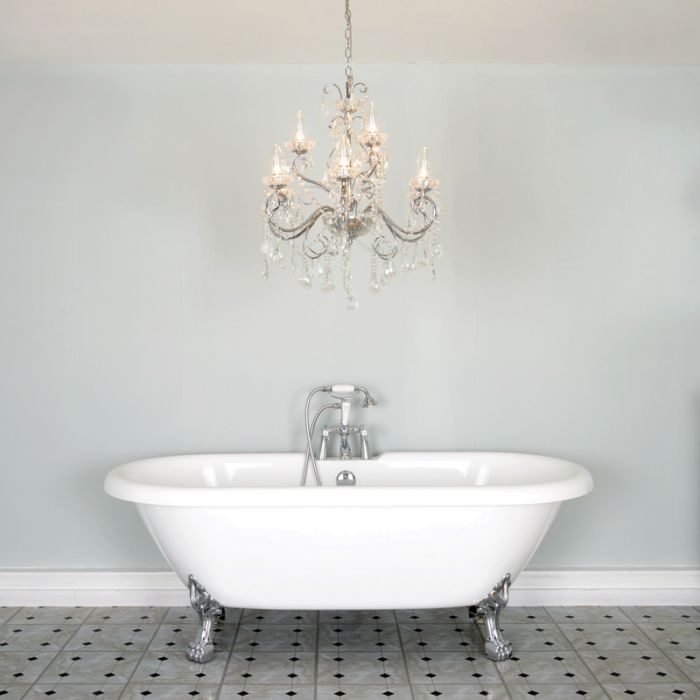 Image source Lighting Direct
Dramatic lighting features like chandeliers make your home elegant as well as showcasing romantic and quaint styling for a Victorian vibe. We love this Victorian bathroom idea with the chandelier that makes the tub look extra glamorous and a design feature that certainly stands out.
4. Add Texture To Your Victorian Home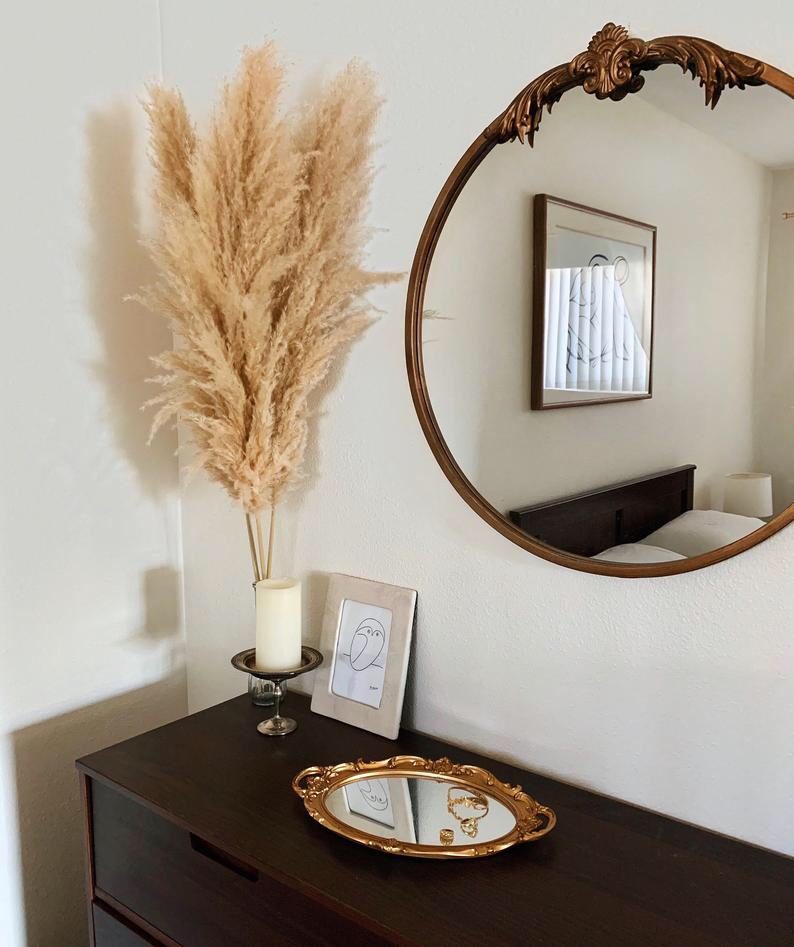 Image source Etsy
Play around with different textures like pampas grass that gives a softness against your furnishings. Pampas grass is a decor feature that oozes with character, go big with huge vases full of this fluffy flower or arrange it on your side tables or your fireplace for a delicate look – either way pampas grass will make your home feel romantic and warm.
5. Victorian Style Mirrors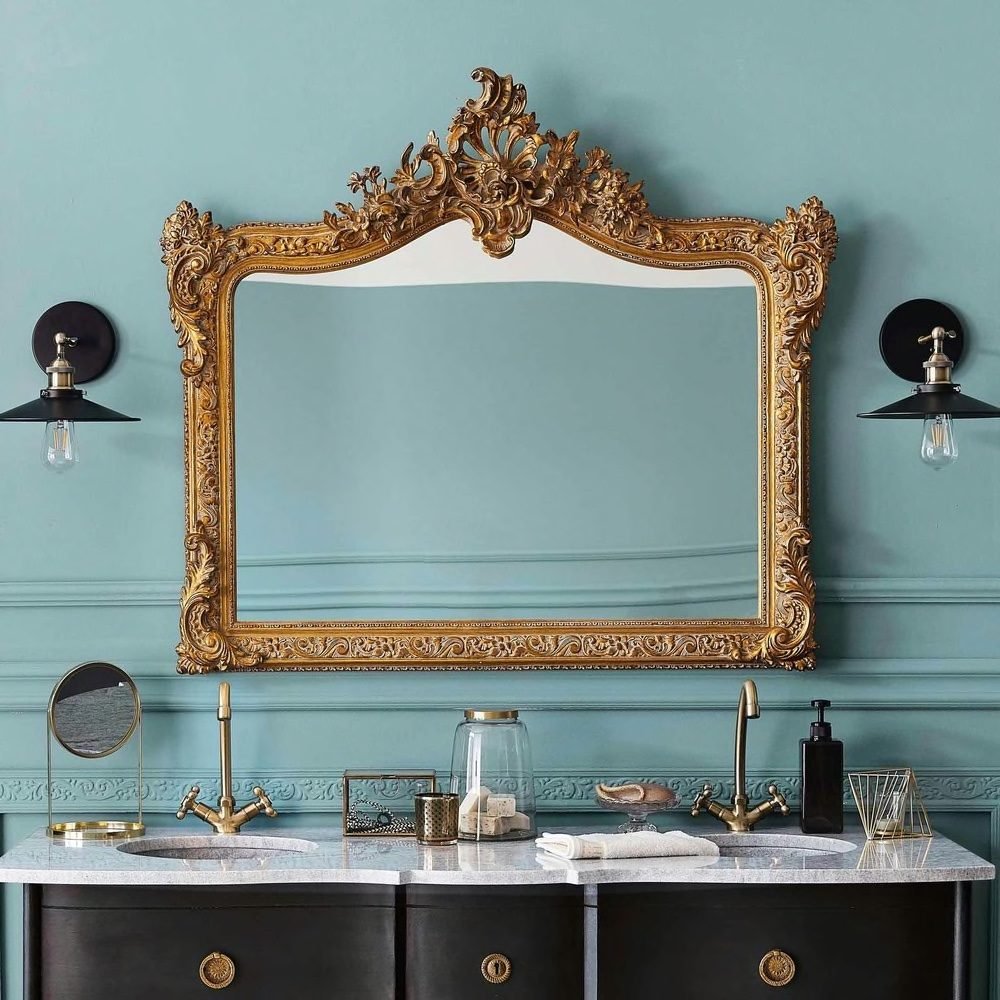 Image source Maisons Du Monde
Break up the cluster of colours in your Victorian home with a gold framed mirror that looks vintage with mouldering design. Whether it's placed over your fireplace, in your dining room or bedroom, a grandeur mirror like this is a great idea that adds elegance to a Victorian house.
6. Victorian Style Curtains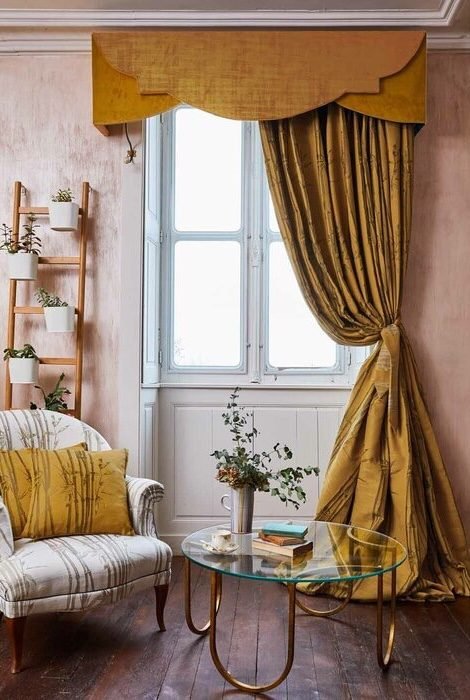 Image source Wayfair
Make over your windows with traditional Victorian curtains that are full of colour, texture and pattern. These voluminous curtains are dramatic and attention grabbing, which is the effect you want to go for when decorating your Victorian home.
7. Victorian Style Floors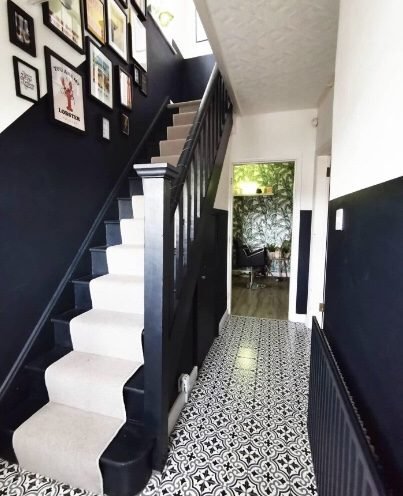 Image source Wickes
For a dramatic entrance to your Victorian house, opt for floor tiles that will make an impression straight away. Keep the colour scheme simple, like this black and white tiling that uses patterns to create a decorative Victorian entrance.
8. Modern Victorian Table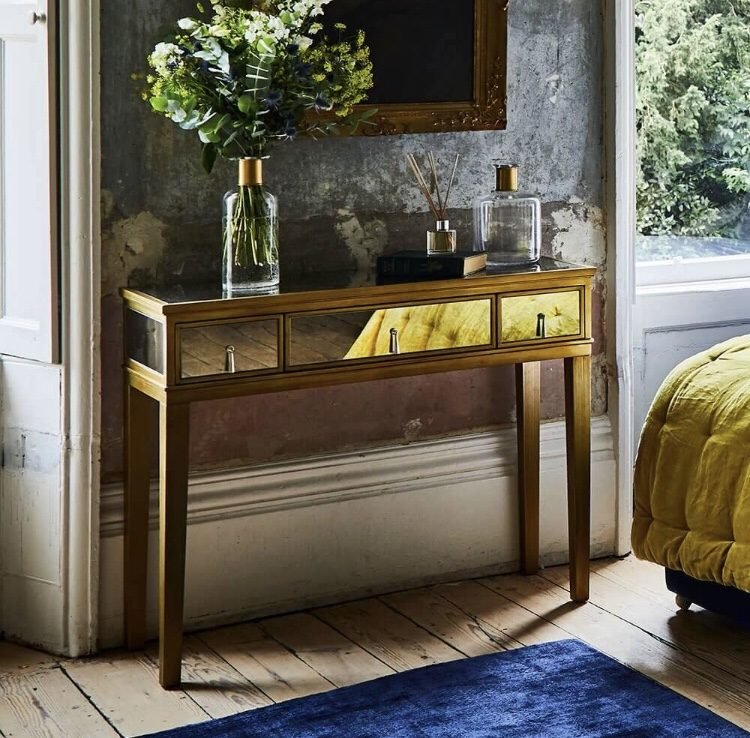 Image source Feather & Black
Don't be afraid to mix and match modern with traditional decor in your home to make a space that is unique to you. Glamorous furnishings, like this mirrored side table adds an elegant and modern touch to Victorian inspired interiors.
Related article: Modern Decor Style Ideas For Your Home
9. Victorian Chest of Drawers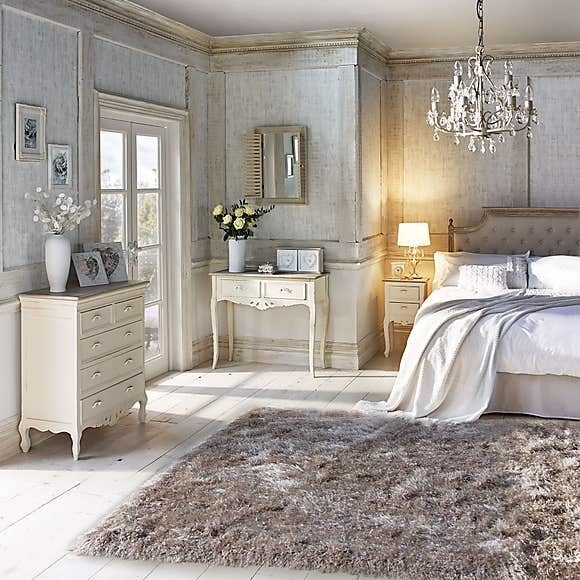 Image source Dunelm
Furnish your bedroom with pieces that are full of character and charm, like this distressed style chest of drawers. The elegant ivory finish and washed effect will make your bedroom feel utterly romantic and stylish.
See more Victorian bedroom ideas
10. Victorian Wall Panelling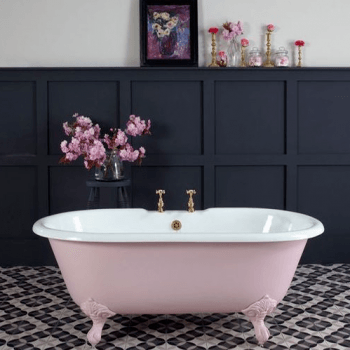 Image source G W Leader
Renovate your walls with wall panelling to create a luxurious accent feature in your home. This on trend DIY hack using MDF strips will add instant style to your Victorian home while also giving it a modern and sleek look to freshen up your space. Simply paint over the MDF wall panels once glued to your walls and you've got an instant Victorian inspired decor feature.
Related article: Wall Panelling Ideas Around The Home