Modern and contemporary are more often than not described as the same style, especially when it comes to interior design. However, this is not the case, as modern and contemporary both have their own stand in the interior design world (and all world's as a matter of fact).
So, what exactly is modern decor and how does it differ from contemporary decor? Read our simple explanation below to clear up the confusion.
Modern design relates to the specific time between the early and mid-20th century. Informed by Scandinavian and German Bauhaus design, modern design is known for its simple form and function. Typically, modern decor is crafted from natural materials like wood, stone and leather with clean shapes.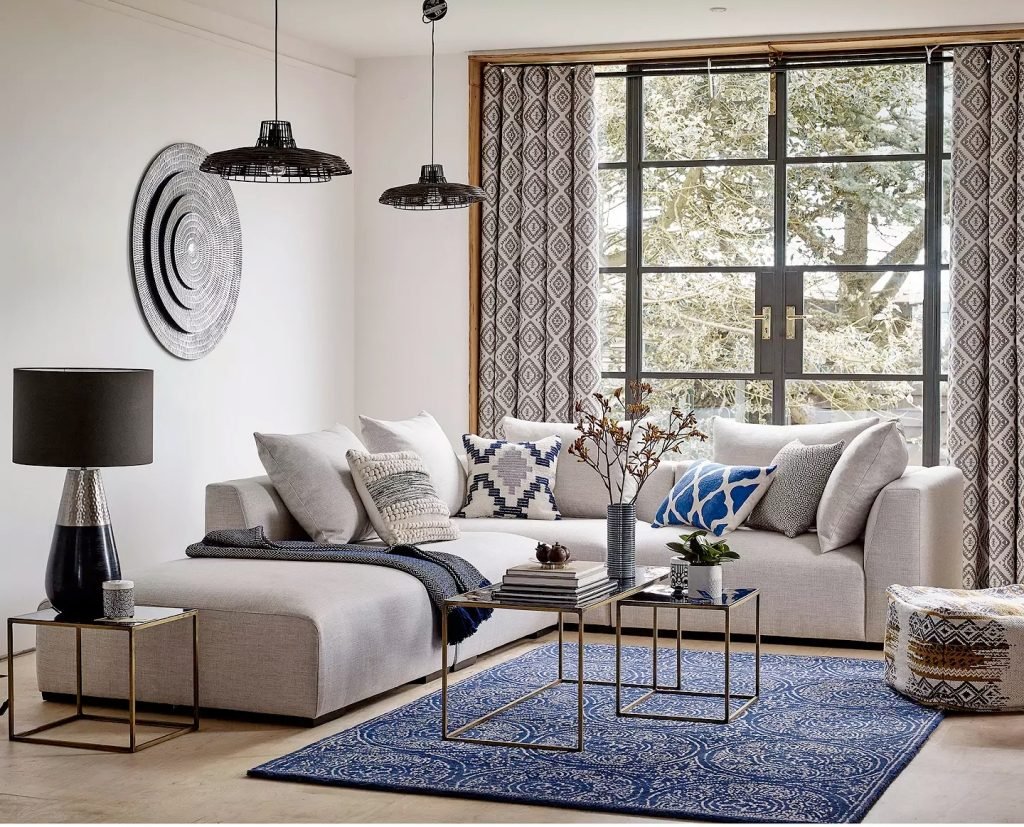 Now you know what modern design is, you might be thinking "So, what is contemporary design?". Well, here's your answer:
Contemporary design doesn't relate to a time period at all, which makes it incomparable to modern design. It relates to what is relevant in design at the time, therefore the term is used to describe the current style and trends of what is on the market right now. This means that contemporary design is forever changing in the world that we live in, whilst when referring to modern design, it is describing a design period.
Modern Living Room Decor
Are you looking to add functionality and style to your modern living room? Here are some of our top modern decor ideas to make your living room look stylish, on-trend, and full of functionality.
Modern Round Coffee Table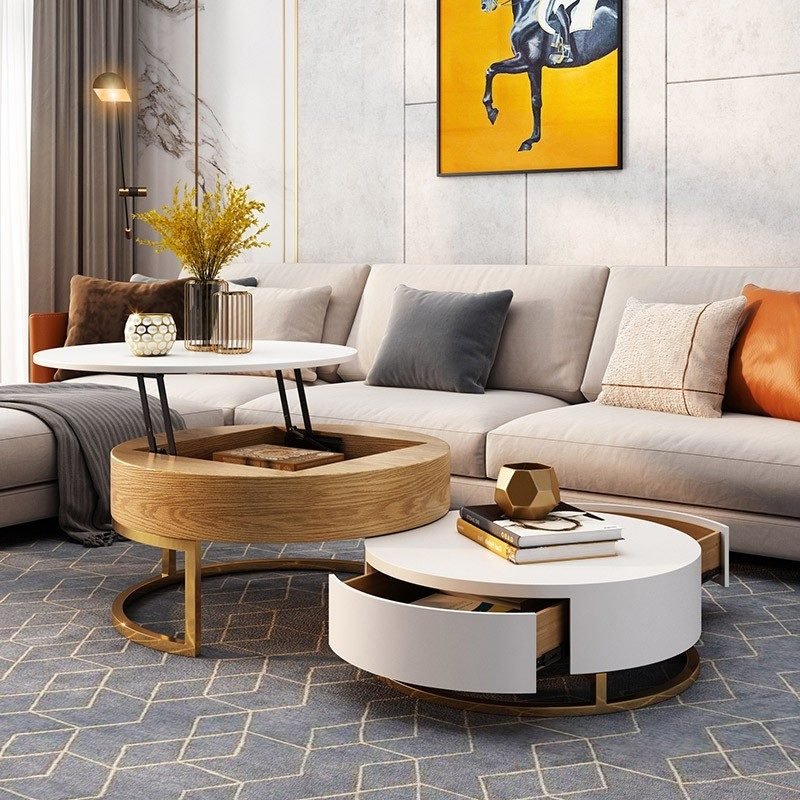 Circular coffee tables are great for small living rooms and will add a modern twist to your space. This gorgeous coffee table from Homray is ultra-stylish made from wood and features plenty of storage. We also love the gold round legs that give it a contemporary twist on the Art Deco trend that is trending right now.
Modern Curved Floor Lamp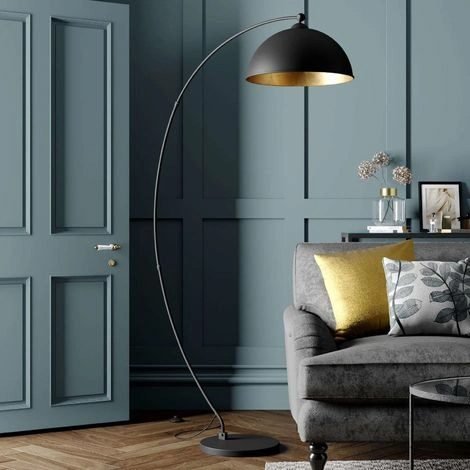 Designed by a German light brand, this curved floor lamp is stylish and modern with clean lines for a modern decor idea.
Moden Glam sofa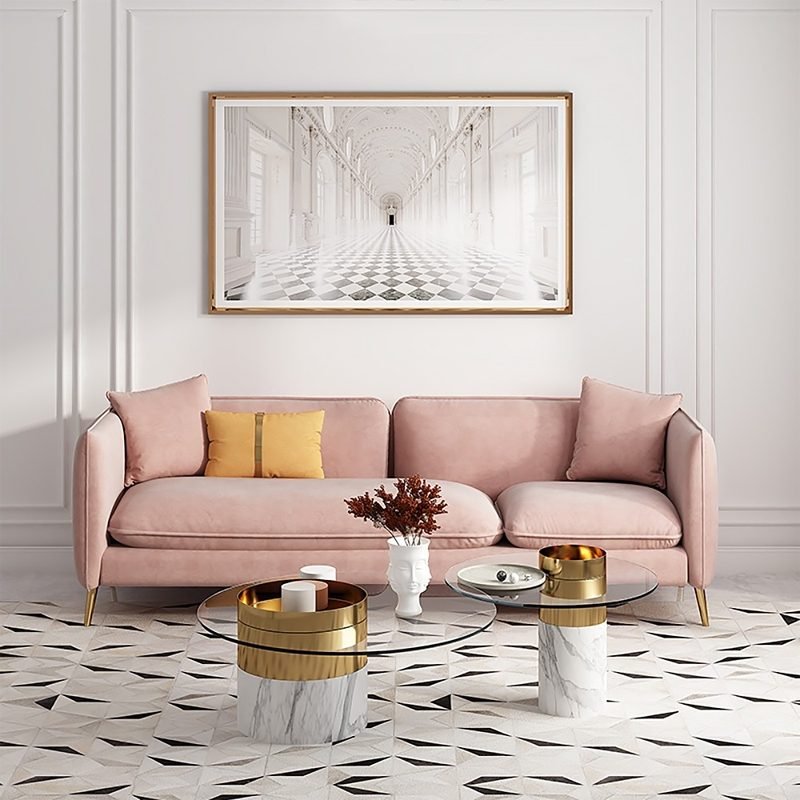 Modern meets glam with this pink velvet sofa with a curved silhouette and rounded cushions to give a minimal, yet elegant look to your modern style living room.
Modern Large Framed Mirror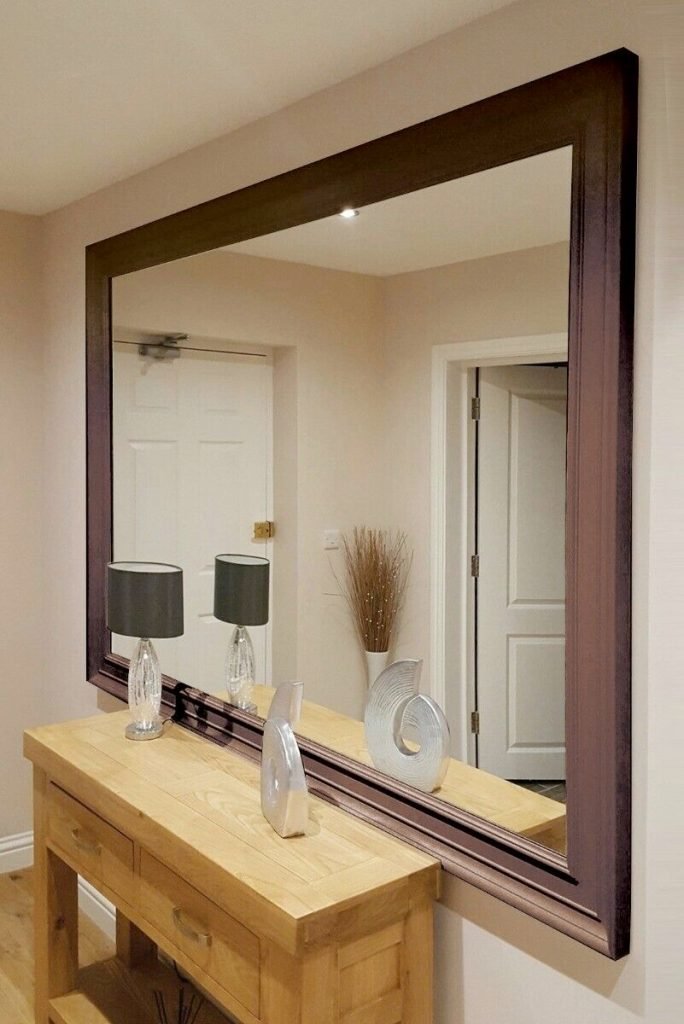 Cover a large space in your living room with this minimalist mirror, which will make your space look open and brighter. We love the simple wooden frame painted in a natural brown shade for a modern look.
Modern Media unit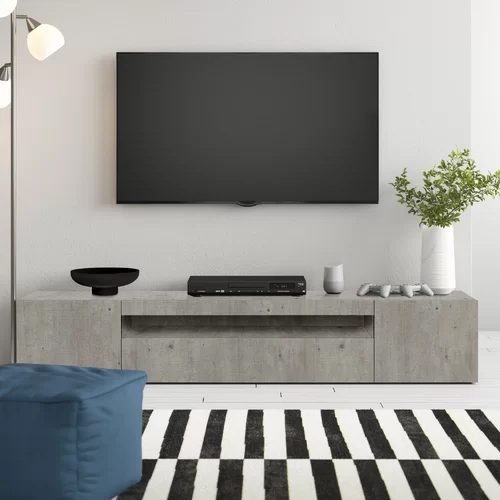 The living room is the hub of entertainment in the home, which is why modern living rooms will benefit from having a sleek media unit to keep everything clutter-free and clean looking (even if you've got plenty of gadgets to fill the space). This media unit is made from wood and is painted with a cement style finish for a contemporary look.
Modern Bedroom Decor
Furnish your bedroom with modern decor to lift the mood in your room creating a warm and inviting space that a bedroom should have. Our handpicked modern bedroom decor ideas will transform your space to give it a fresh and clean look.
Modern bed with storage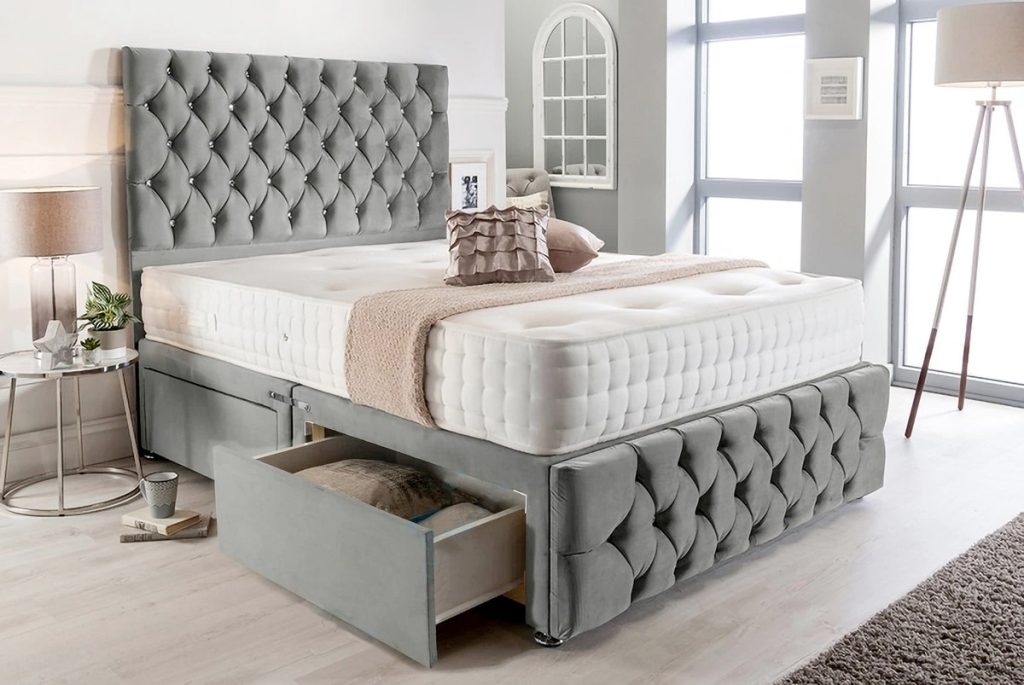 Create a modern impression in your bedroom with a statement bed with function and elegance, just like this Divan bed with a luxurious velvet cushion design. We love the simple and modern style with pull out drawers for ample storage space.
Modern nightstand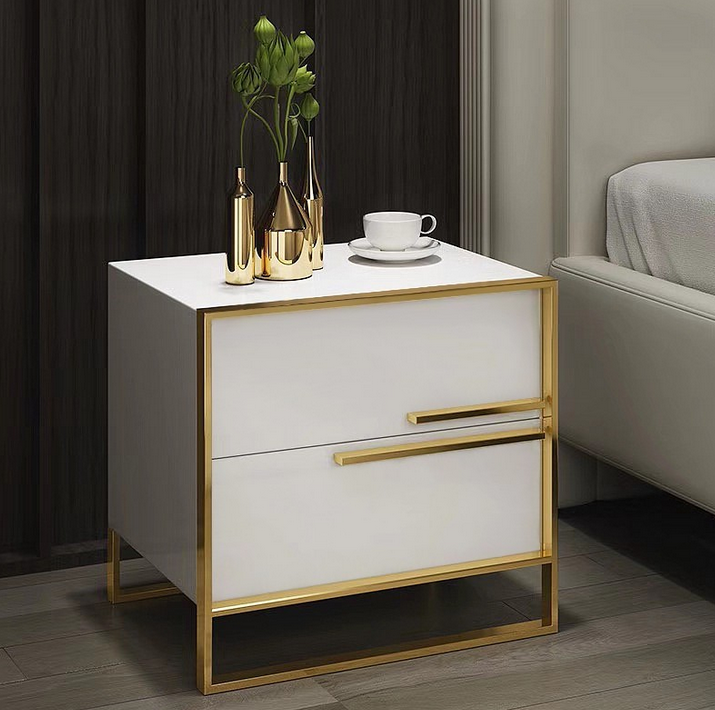 Modern decor is all about style and function coming together, and in the bedroom you want this to show through with your furniture choices. This sleek and modern nightstand is made from solid wood and stainless steel to last in your room for years to come and the simple white paint finish and glam gold detailing is perfect for storing your bedside essentials.
Modern bedroom accessories
Small bedroom spaces looking to optimise on space and maximise on modern style, scroll down for bedroom accessories to style up your space and clean your clutter: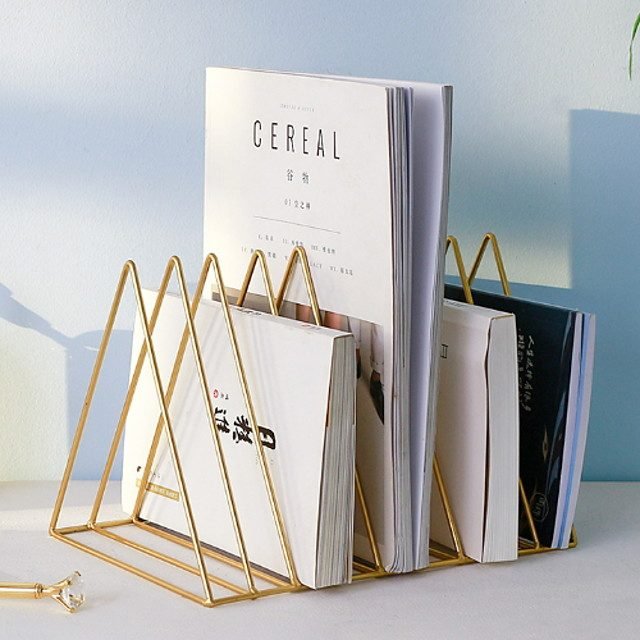 This modern metal book holder can easily transform your desk into a mini bookshelf without the clutter of a bulky bookcase.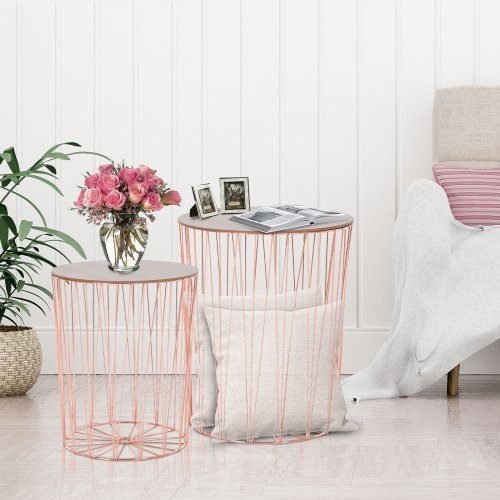 Style up your room with elegant storage tables to keep your throws and pillows in one place. You can even throw a rug and cushion over and use it as a stool for a child's bedroom.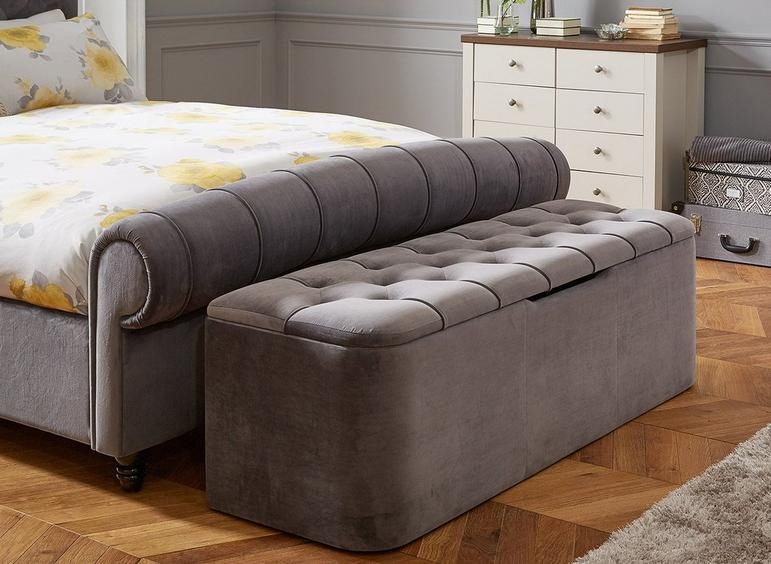 Bedrooms with a little more space can amplify storage and function with a comfy storage chest that can be easily used as a relaxing bench when pushed up a wall with cosy cushions and throws.