Art Deco combined sleek geometric lines and was a decorative and architectural movement in the 1920s and 1930s. Throughout the years, Art Deco home style has made its way into homes because it's one of those styles that never really dates and has always been modernised to look up-to-date.
Representing luxury and comfort, Art Deco style is incredibly easy to fit into your home, without being overbearing and looking retro. Through furnishings and interiors such as wall art, tables, chairs, lampshades and mirrors, the Art Deco home trend is always switching up with the times.
We've handpicked some of our must-have Art Deco home pieces that you can easily include in your home, from statement furnishings to decorative pieces. Scroll down to see our list.
Art Deco Sideboard – £599
This gorgeous sideboard from Atkin and Thyme is a beautiful piece of furniture that plays around with geometric design in a unique and luxurious way. We adore the mix of colours in the wood to give it a touch of colour without overpowering the design. Buy it here.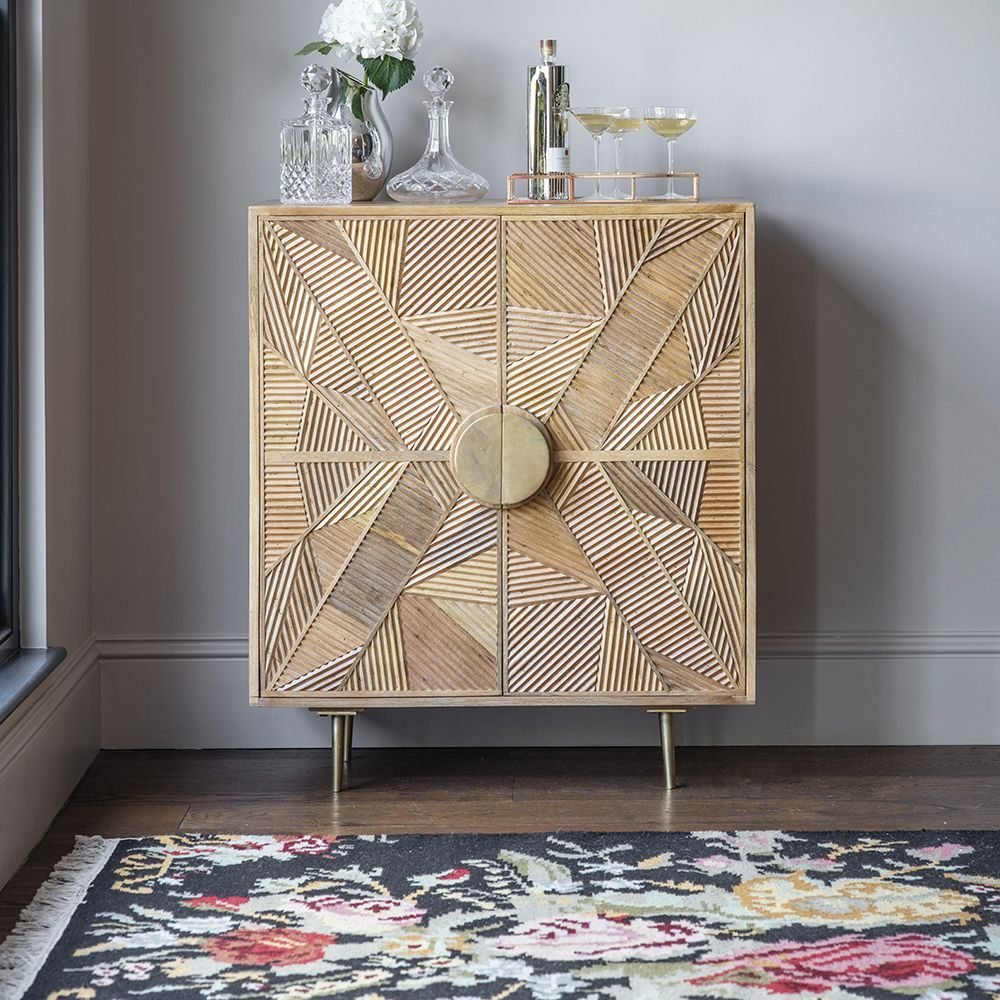 Art Deco Cats Decor – £53.99
If you love cats and Art Deco these twin cats are for you! With the cold cast bronze finnish and the smooth flowing lines, these are a great addition to your living room or hallway. Buy here.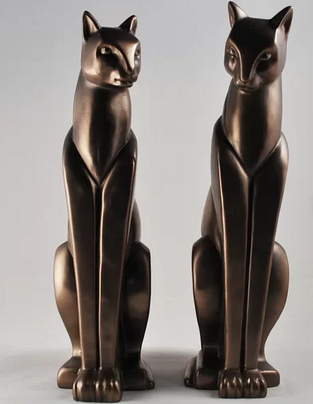 Art Deco Velvet Chair – £445
Nothing says luxury like a gorgeous velvet chair and this scallop chair from Inside Out Living is no exception. Scallop (or shell) chairs are a big trend right now and this beautiful arm chair will add instant glam into your home while being super comfy in your reading corner or as part of your sofa set. If you love the shell chair trend, why not check out our blog on the best shell chairs to buy right now for ultimate inspo! Or buy this one here.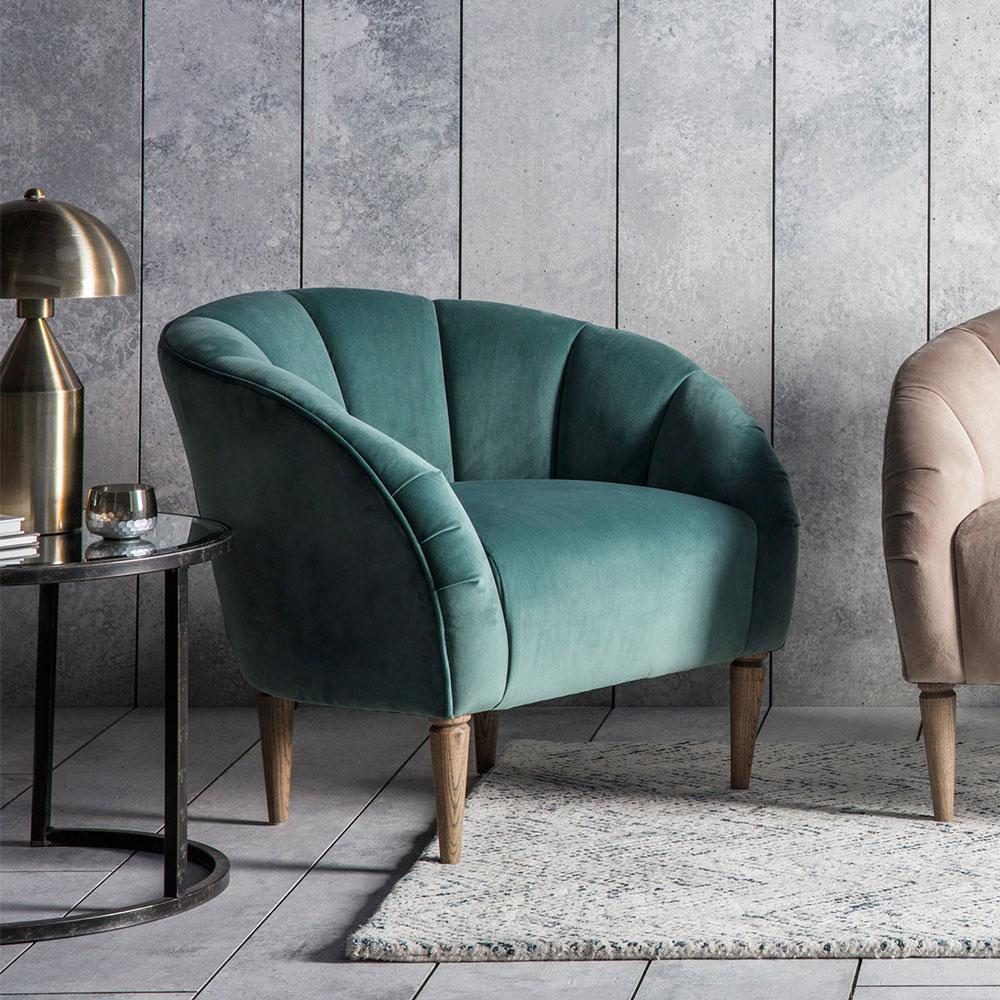 Art Deco Tiered Glass Vase – £35
Style up your dining table or empty space in your home with this statement vase, which is made from recycled glass and features a chandelier-style design to give your space instant glam. All you need to do is pop in your favourite flowers to add a pop of colour. Buy here.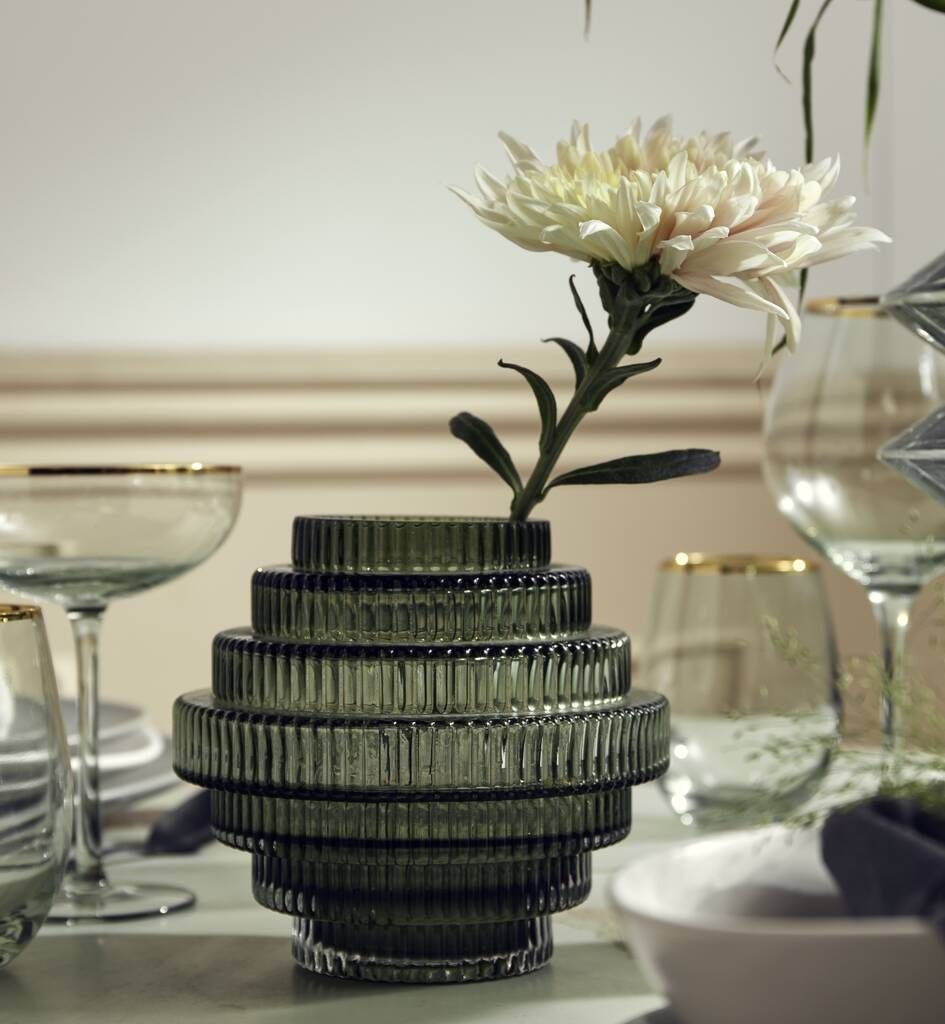 Art Deco Wall Lamp – £89.99
Wall lamps are a great decor feature and a great way to add ambience into a room with mood lighting. This stunning Art Deco wall lamp by Decor Amo is a unique find. With gold and black design that really exudes with luxury. The pop of light from the bulb will create a lovely glow to the space that you put this lamp – perhaps a reading corner? Buy it here.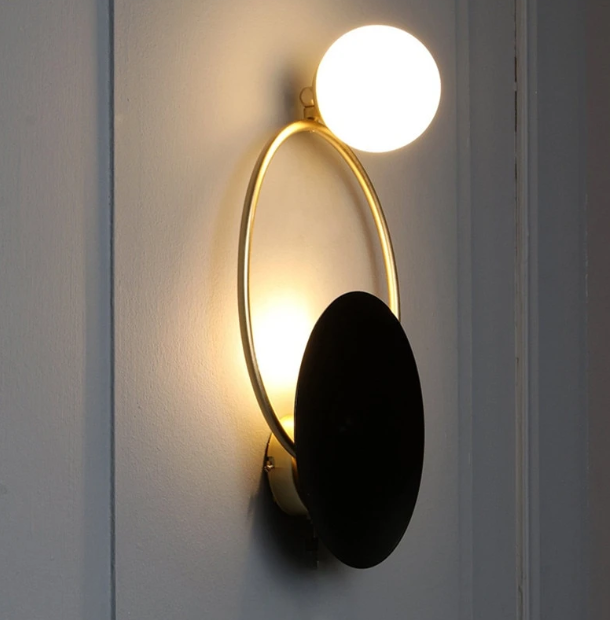 Art Deco Wallpaper – £12
Adorn your home with a statement wall with this gorgeous green Art Deco inspired wallpaper by I Love Wallpaper. We love the rich green colour with gold detailing that oozes with luxury. If you're looking to really introduce some Art Deco vibes into your home, this wallpaper will certainly do the trick. Buy it here.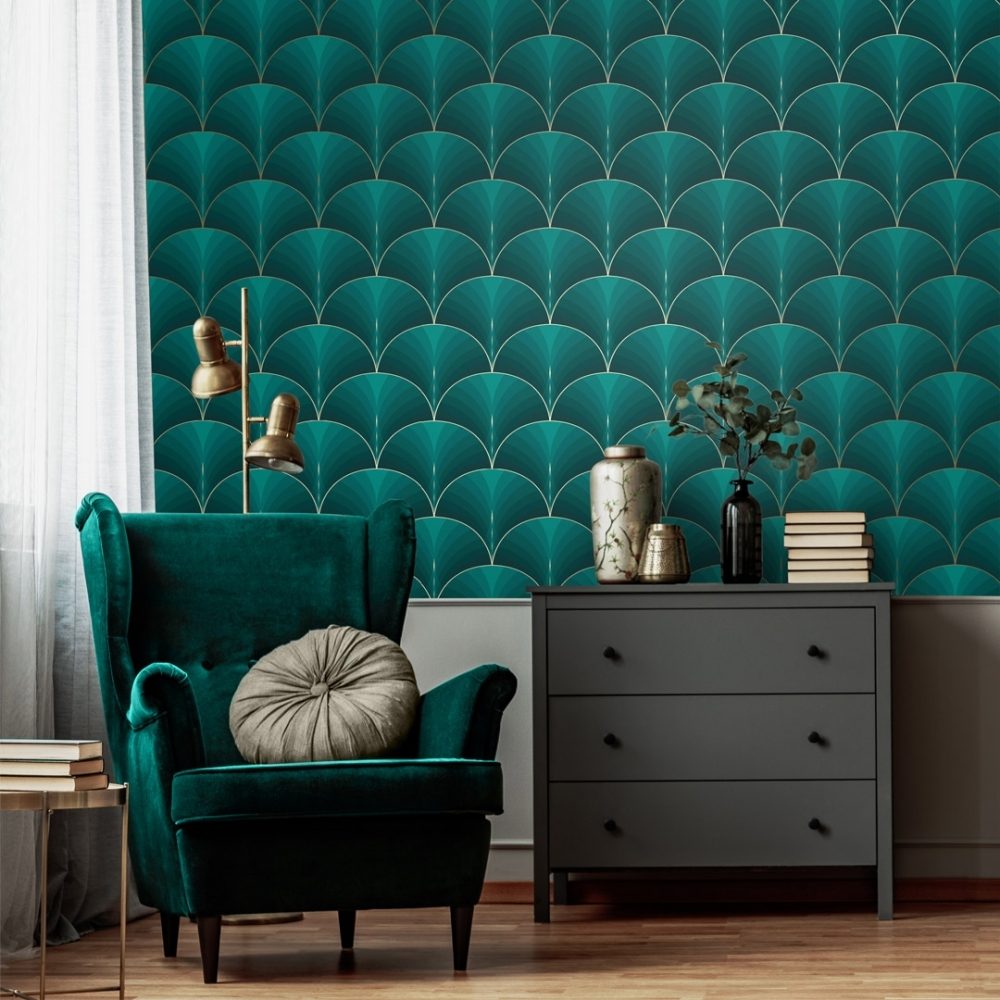 Art Deco Chandelier – £129.84
Go big with your lighting choice in your living room with this show-stopping chandelier. The gorgeous shape and gold frame is luxurious and stylish and will make a statement decor piece for your living room or bedroom. Buy it here.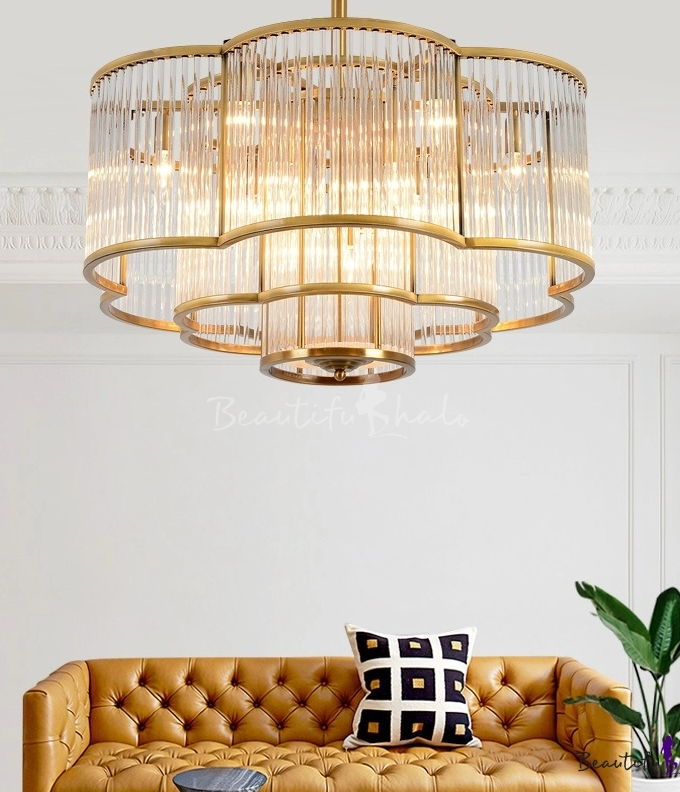 Art Deco Mirror – £219.95
Mirrors are a great way to style up a room, increase light and are functional too. If you're looking for a subtle way of infusing the Art Deco trend into your home, this elegant copper mirror with Art Deco detailing is perfect. Buy it here.