The benefits of having plants in your home is really quite incredible for your overall health. If you don't know what those health benefits are, check out our blog on the best indoor plants for health benefits.
Now that we've sold you on the extraordinary benefits of houseplants, it's now time to think about where you can put them in your home. A hanging plant pot saves up space and instantly adds decor style to your room without the need to completely rearrange your space to find a spot for a bulky pot or vase.
Our list of hanging plant pots for your home below will give you all the inspiration you need to fill your room with green goodness!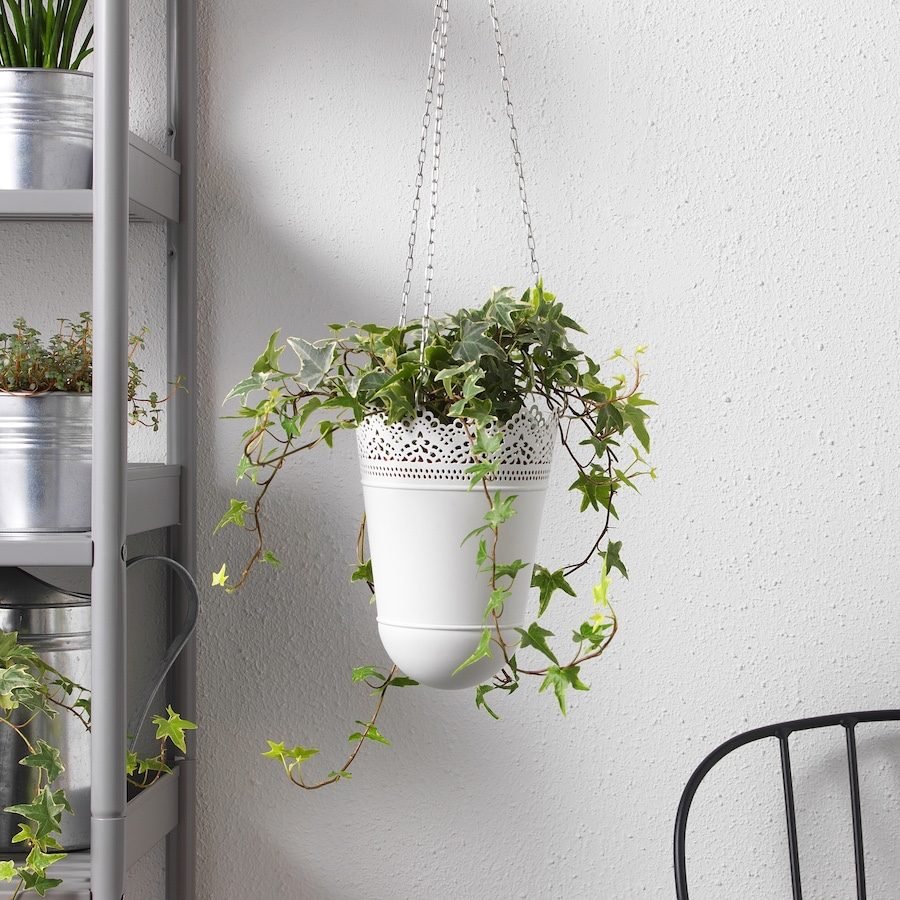 This elegant plant pot from IKEA is just £4 which is super cheap to get a bundle to layer up in your bedroom, living room or kitchen. We love the pretty street top that makes this hanging plant pot feel feminine.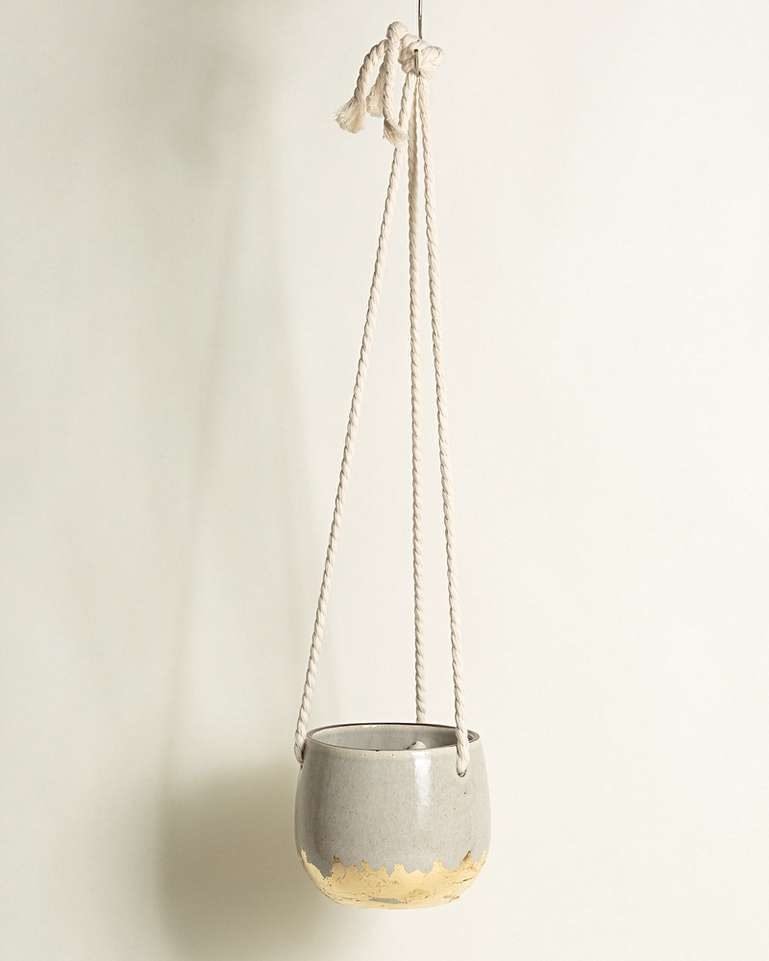 Combine terracotta with rope with this gorgeous textures hanging wall plant by Oliver Bonas. We adore the gold foil finish that adds instant artsy style. A leafy green plant such as a sword fern plant would look striking in this planter.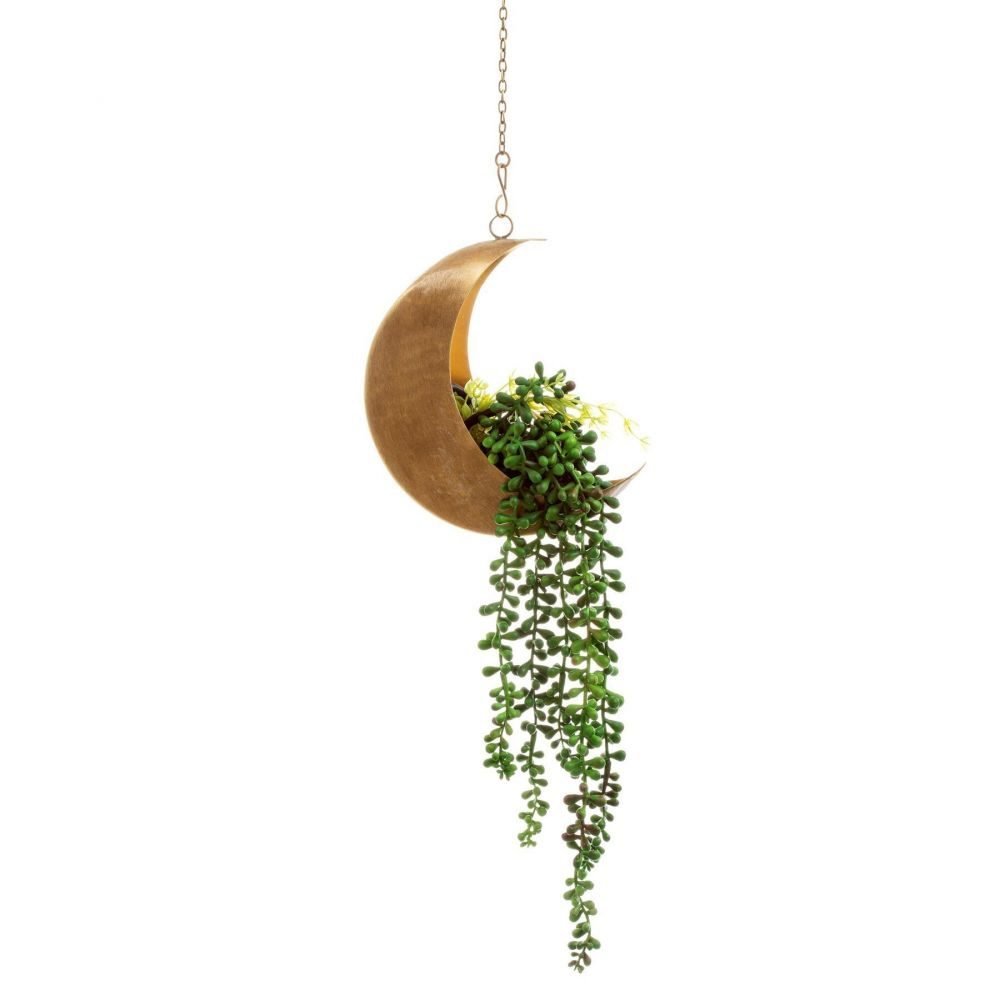 Have fun with your hanging plant pot with this gold moon planter from Sass and Belle. Against a rich coloured wall such as a deep blue or green, this hanging plant pot would really pop and add a luxe feel to your room. Fill this planter with plants that drape such as Devil's Ivy, Chain of Hearts and string of pearls.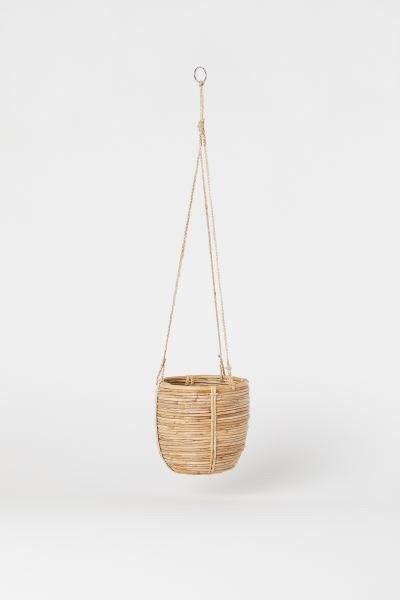 If you love boho interior design this hanging rattan plant pot by H&M Home is perfect. The simple and rustic design makes it look homemade adding an authentic decor price in your room. It also comes with a thick plastic lining which is ideal for watering your plant baby.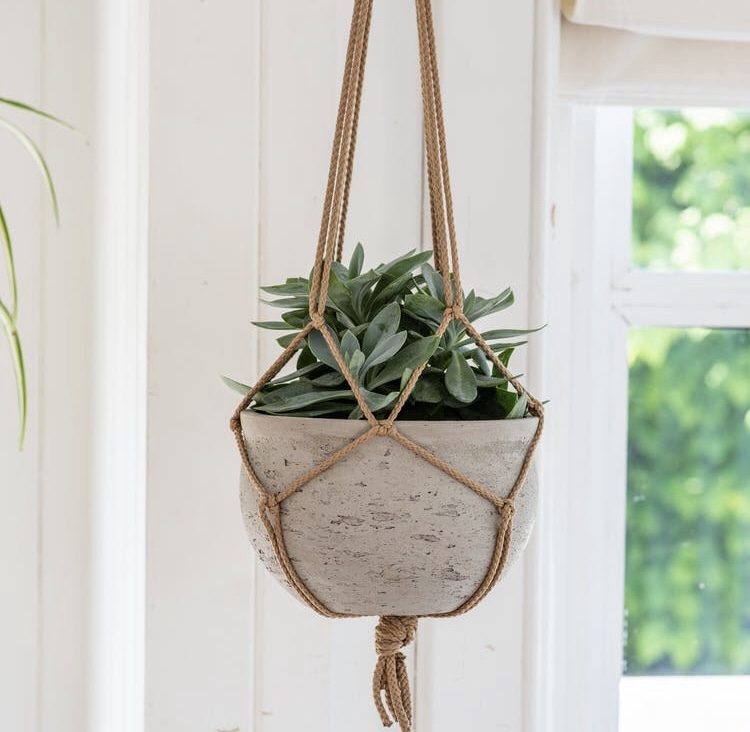 This rounded bowl-shaped hanging plant pot complete with geometric style rope is simple yet timeless. Hang your plant with this hanging plant pot by Garden Trading for a minimalist style that reminds you of holiday with its pebble finish.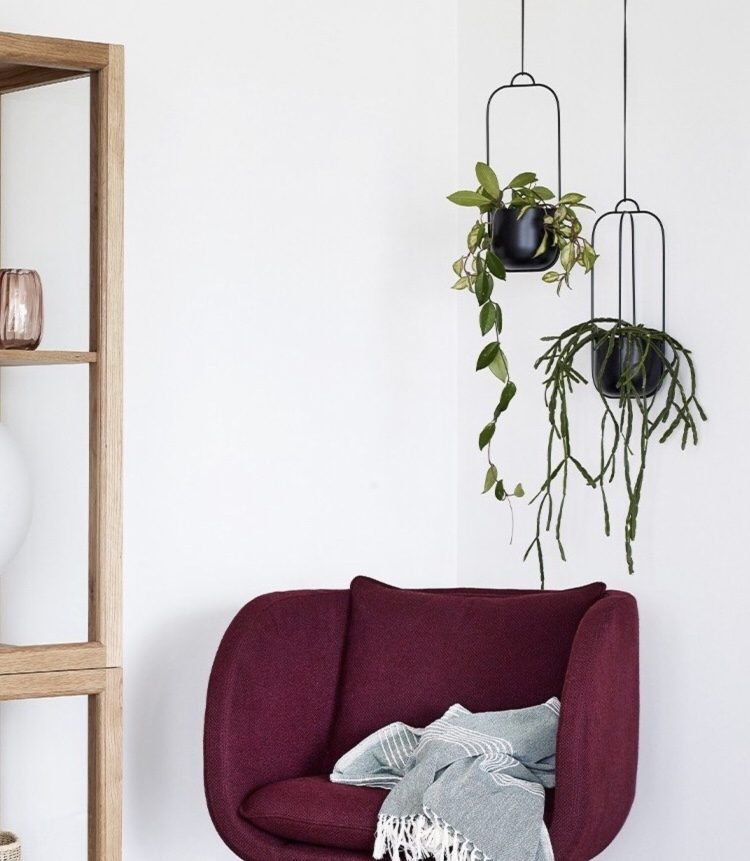 Contemporary homes looking for a modern twist on the hanging plant pot will love these twin planters by Beard and Daisies. You can buy them singular or as a pair in black and white for a lovely monochrome display in your home. We love how small these 16cm frames are for small spaces needing some plant love.
Will you be purchase a hanging plant pot? Let us know in the comments below. Don't forget to like us on Instagram for daily interior inspo!