Displaying your books needn't be a big task in 2021 as we compile our top bookshelf and bookcase ideas around the home to keep your best reads in front view for when you need them.
Whether you're into horror novels, autobiographies, historical books or self-help reads – our list of bookshelf ideas around the home will keep your home organised so they become part of your decor.
Adjustable Bookshelf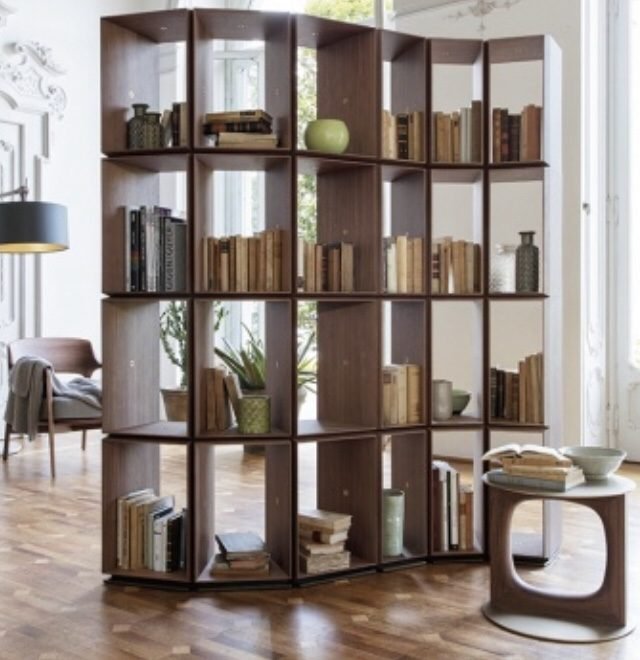 This innovative bookcase will transform your ideas on what you can do in your home to store your books. The clever diagonal joins that connect each case gives you the freedom to make your bookcase curvy or straight for a unique bookshelf idea in your home. For larger rooms, you could use the Porada Demetra bookcase as a room divider for a cosy reading nook.
Modern Home Bookshelf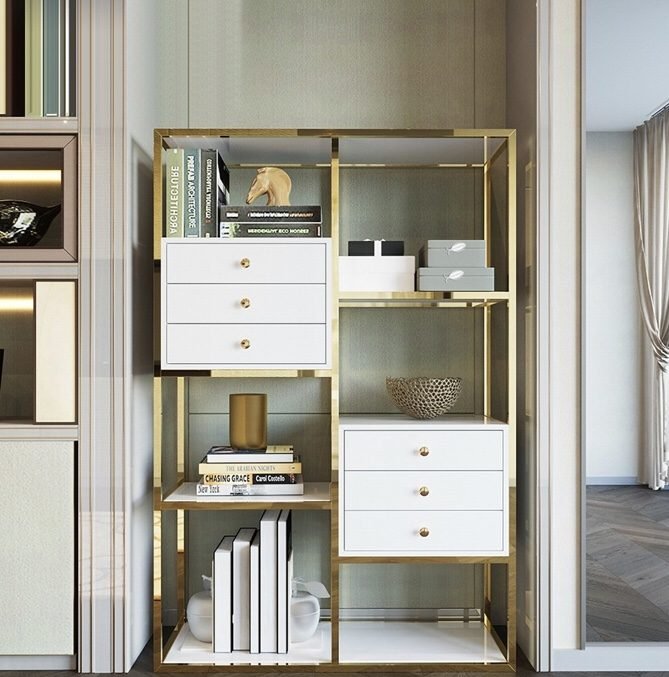 Mix and match your books and accessories with this two-in-one bookshelf and storage unit with a gorgeous gold frame that gives it a modern twist. Be organised in 2021 and stack your favourite reads into this spacious shelf system, while also having room to store other household items in the drawers, which breaks up the arrangement of books in a clever way.
Book Rack For Small Spaces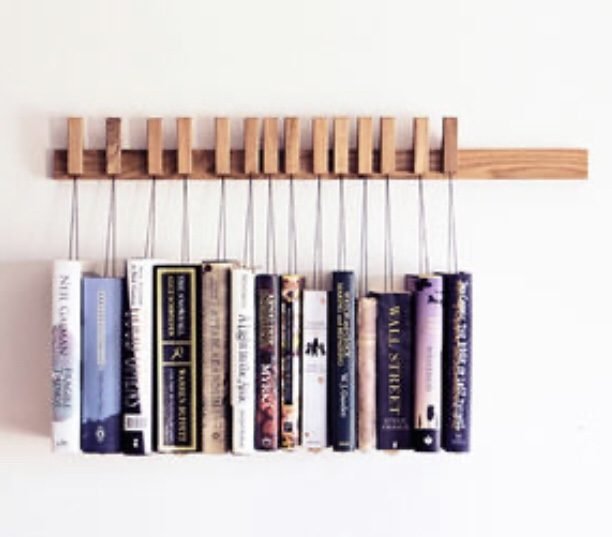 Not On The High Street Book Rack
Create a personal library of your best reads with this book rack that cleverly lets you store your books with a floating effect. The adjustable cords allow you to play around with the height of your books and the simple design is ideal for small spaces.
Industrial Style Bookcase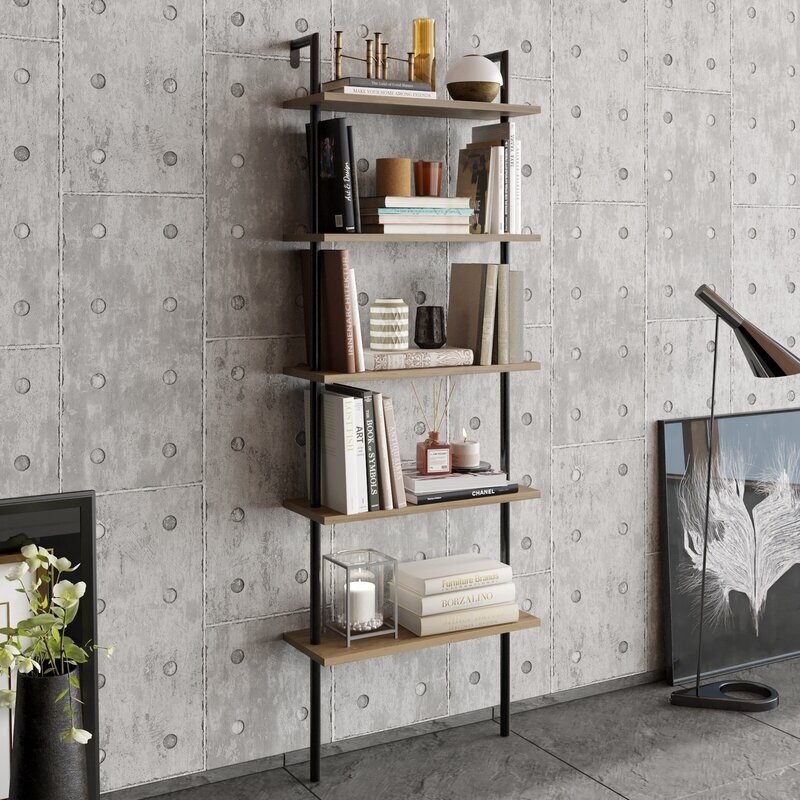 This industrial style bookcase is ideal for minimalist spaces to declutter and reorganise your books so you can grab them when you need to. Effortless in style, the ladder effect is perfect for adding simple detail into your home without being bulky.
Invisible Bookcase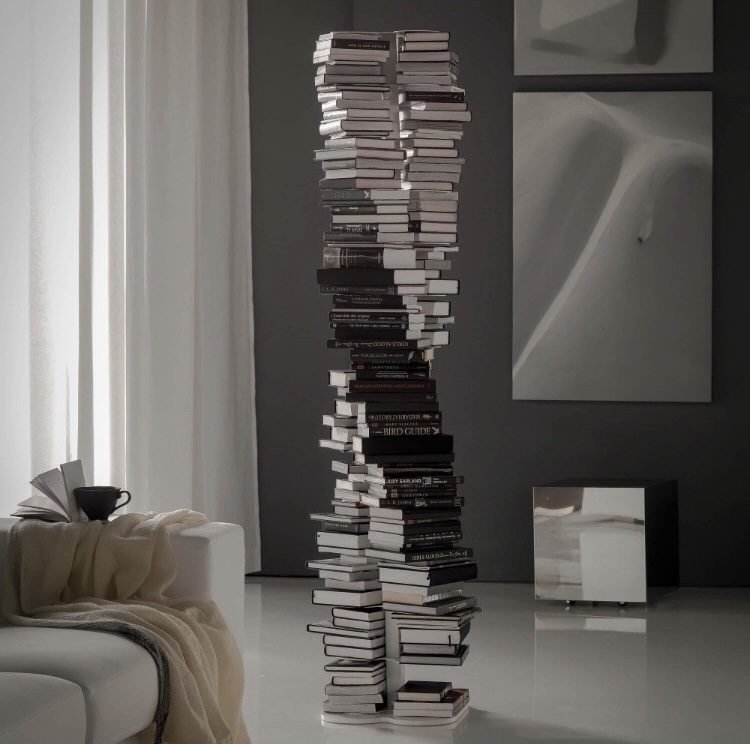 If you're searching for a bookcase or shelving idea that takes innovation on another level, this DNA shaped bookcase is for you! Depending on what books you currently have, you can colour code your DNA bookshelf to show off your favourite titles in style while being a show-stopping decor piece in your living room or WFH office.
Contemporary Industrial Bookcase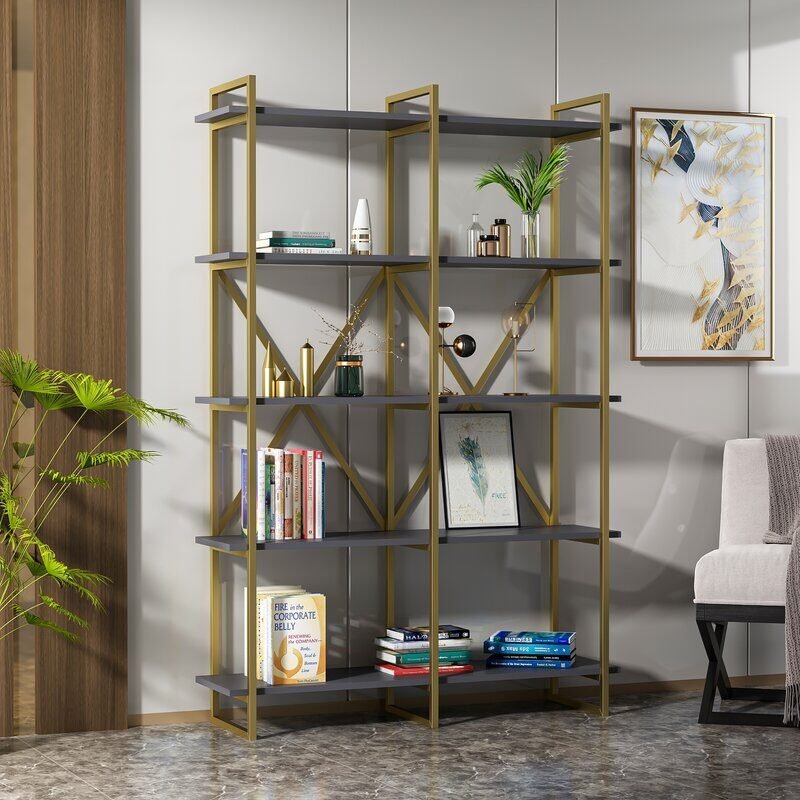 Wayfair Ebern Designs Servare Bookcase
We love this modern twist on the industrial trend, which inserts a touch of glam into your reading area in your home. If you've got a grey living room or Art Deco style room this glamorous bookshelf with gold frame will add a touch of shine and opulence to your space to store and organise your books.
Bookcase With Storage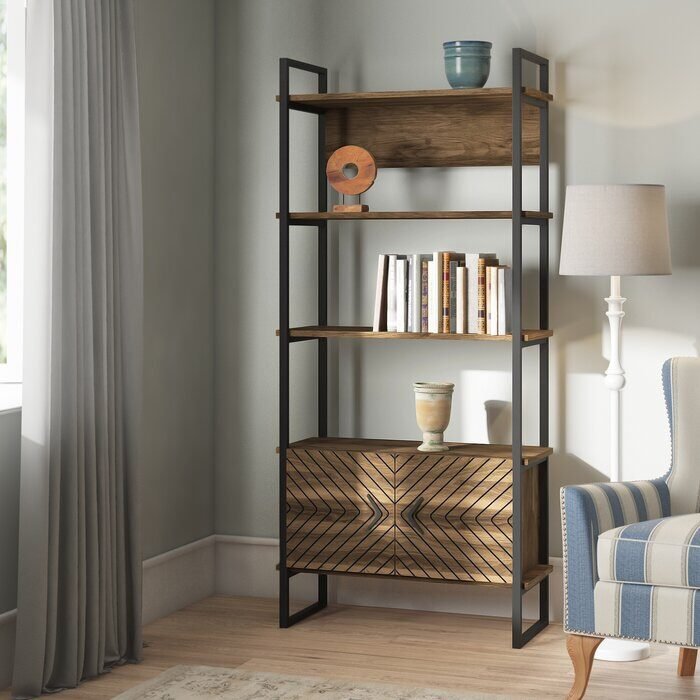 Wayfair Williston forge Mossley Bookcase
Designed for the super organised, this gorgeous and timeless bookcase with storage is the perfect living room idea for keeping all your books and home accessories all in one place without looking bulky. We adore the stained wood effect and geometric cabinet at the bottom for decluttering your space.
Eco-Friendly bookcase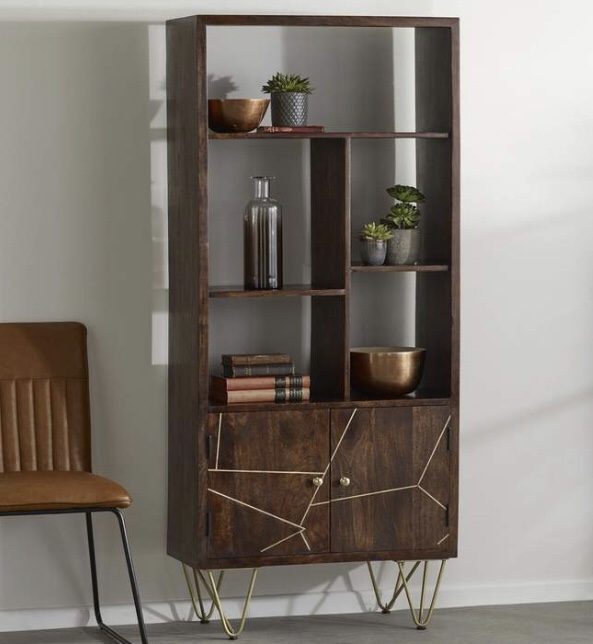 Save the planet and the space in your home by being organised with this eco-friendly bookcase with multi-level shelving and two-door storage cabinet. We love the small details on this bookcase, such as the gold paint effect on the doors and matching gold pin legs for a modern twist.
Mid-Century Bookshelf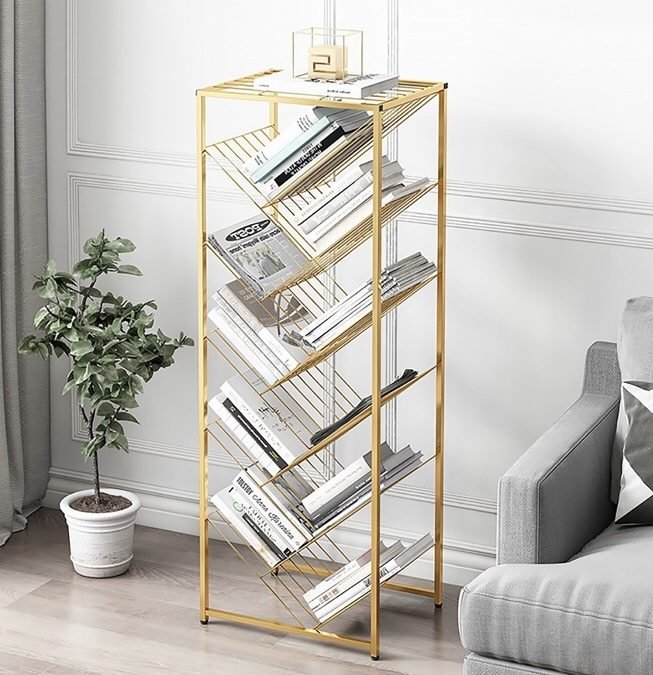 Organise your books in a stylish way thanks to this gold bookshelf with diagonal shelving for a unique bedroom or living room storage system. Pile your books on top of each other rather than side-by-side for fun organisation ideas in your home.