Get inspired by English countryside living with our cottage bedroom ideas. You don't have to move to a remote countryside location to feel closer to nature thanks to our inspirational bedroom ideas that will make you feel like you are living in the country.
Traditional Cottage Bedroom
1 of 8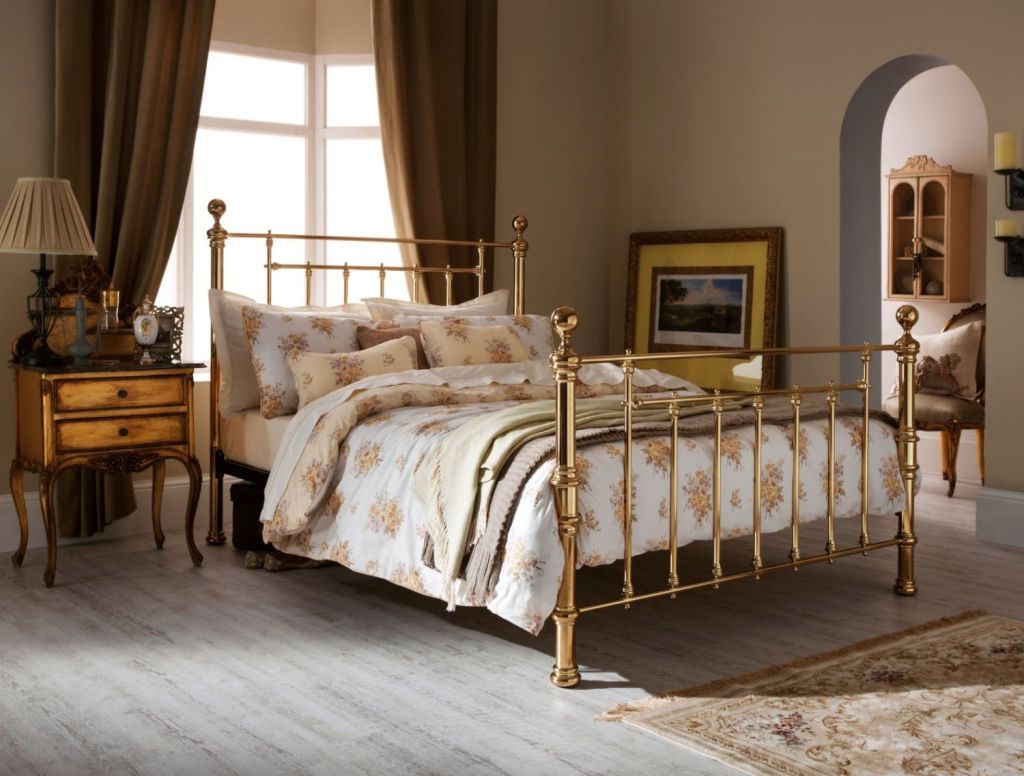 Image source: Amora brass bed frame by Time4Sleep
For timeless country house decor style, opt for rich tones like browns, golds, reds and creams to create a warm space that oozes country inspired interiors. The classic brass bed frame creates an elegant look mixed with floral pattern bedding and soft coloured throws that bring in elements of country style.
Grey Modern Cottage Bedroom
2 of 8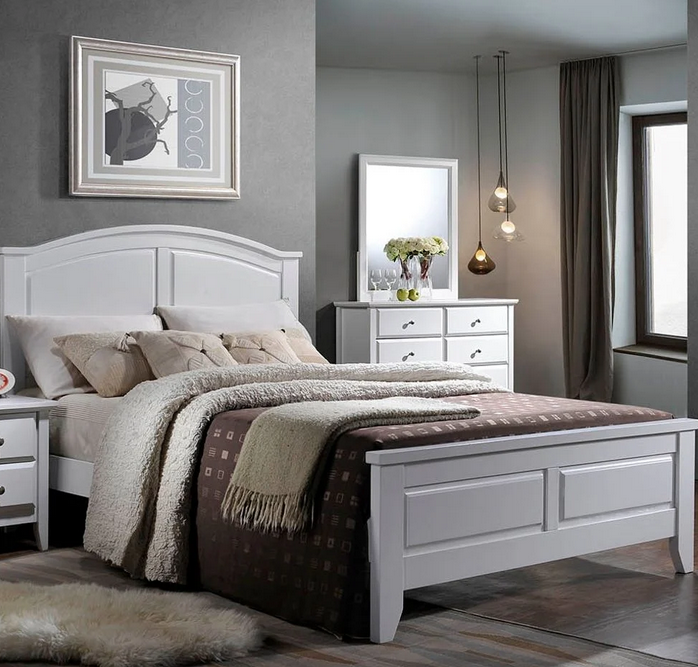 Image source: Parma wooden bed frame by Happy Beds
Grey bedrooms are perfect for creating pretty much any style of room you want, including a cottage inspired space. This gorgeous bed frame is modern and elegant for stylising your bedroom with cottage core interiors. We love the styling of this grey cottage bedroom with brown and beige finishes such as the duvet cushions and throws to add texture to complete the look of a home in the countryside.
Related article: Grey Bedroom Ideas For Modern Style
Minimal Cottage Bedroom
3 of 8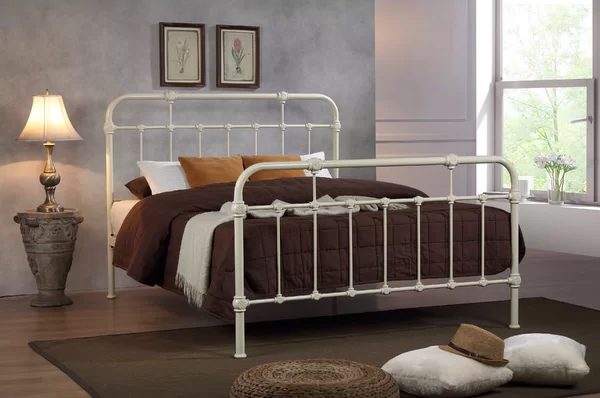 Image source: Lockwood bed frame by Wayfair
Infuse traditional cottage decor with minimalist principles for a clean country style bedroom. An elegant bed frame, like this white design is perfect as a blank canvas for your bedding arrangement. Style up your interiors with shades of brown and contrast with white to make the bed pop with country colours.
Elegant English Cottage Bedroom
4 of 8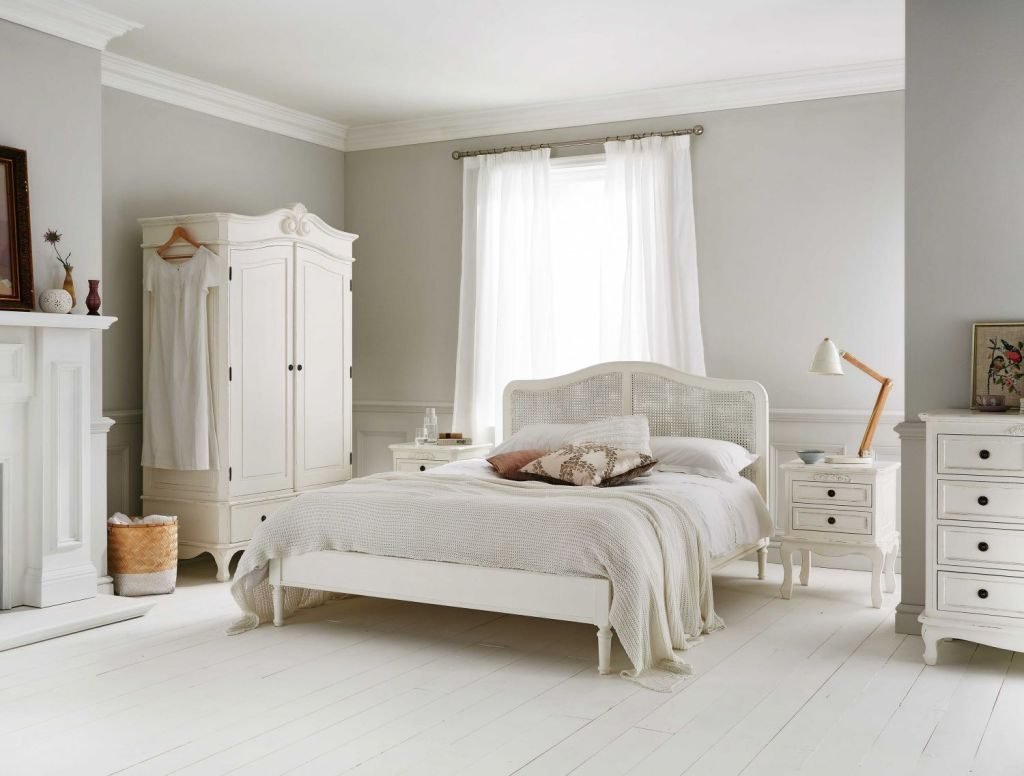 Image source: Liberty rattan bed frame by Time4Sleep
If you love the mix of luxury and country style living, why not infuse them together for an elegant bedroom inspired by the English countryside and the comforts of everyday life? This gorgeous white and cream cottage style bedroom uses shabby chic style, from the sheer curtains to the rustic bed frame details and combined luxury with French designed furniture.
White Cottage Bedroom
5 of 8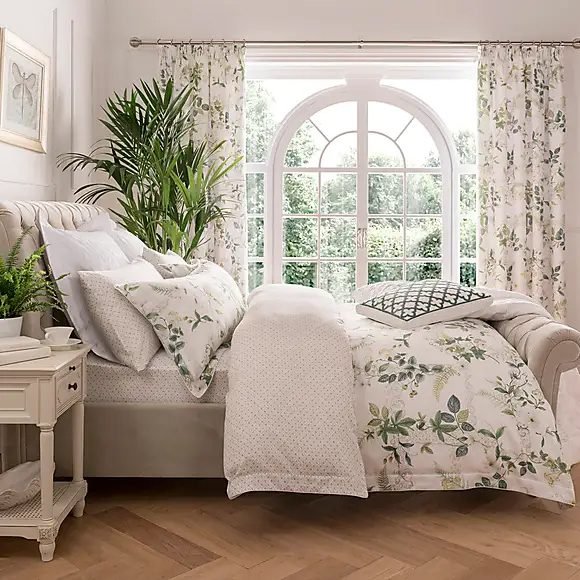 Image source: Dorma botanical printed duvet by Dunelm
Bring in the green colour schemes of the countryside into your bedroom by making small changes to your bedroom. Matching your curtains and your duvet, like this cottage bedroom idea from Dunelm will make a huge difference to incorporating a pop of colour to your space if you prefer your decor elemental.
Cosy Cottage Bedroom
6 of 8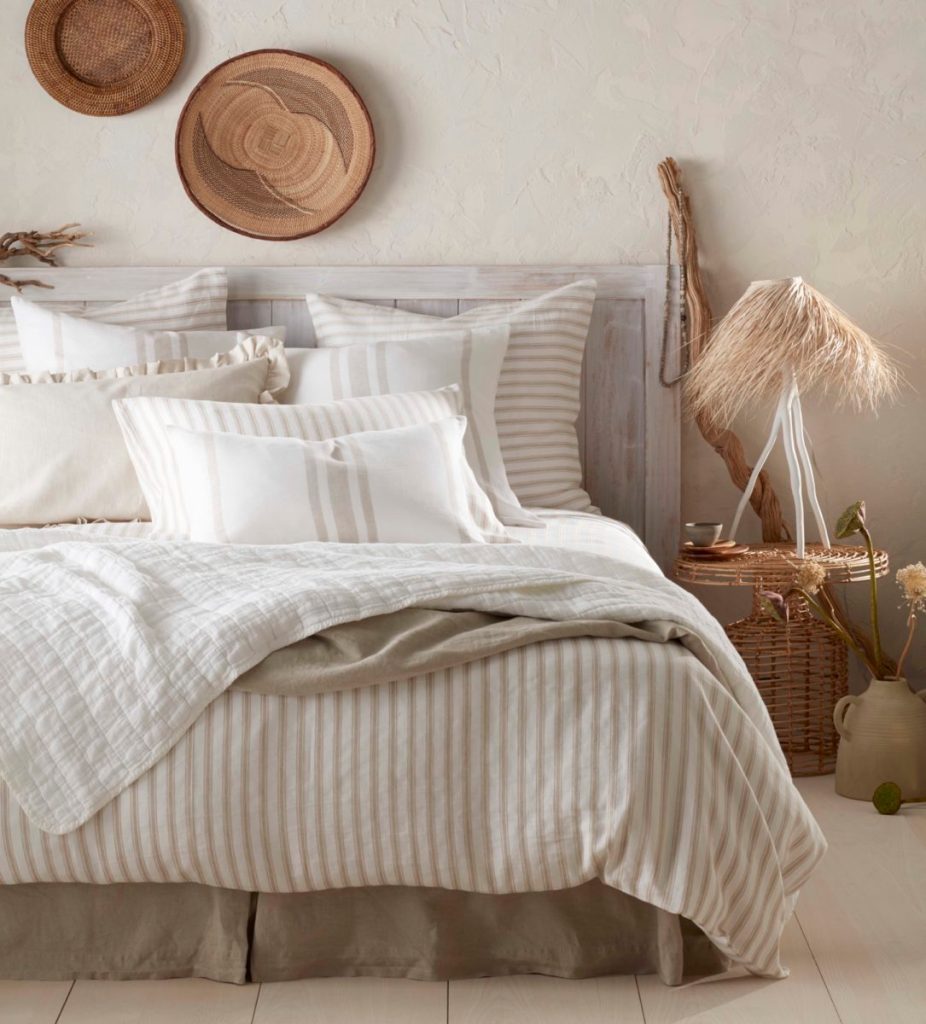 Image source: French stripe duvet cover by Secret Linen Store
There's nothing more cosy than a cottage or country inspired bedroom, with warm colours of the earth to create a snuggly space to relax and unwind. Light duvet sets that use soft colours for a natural look adds to the overall appearance of a country home.
French Country Cottage Bedroom
7 of 8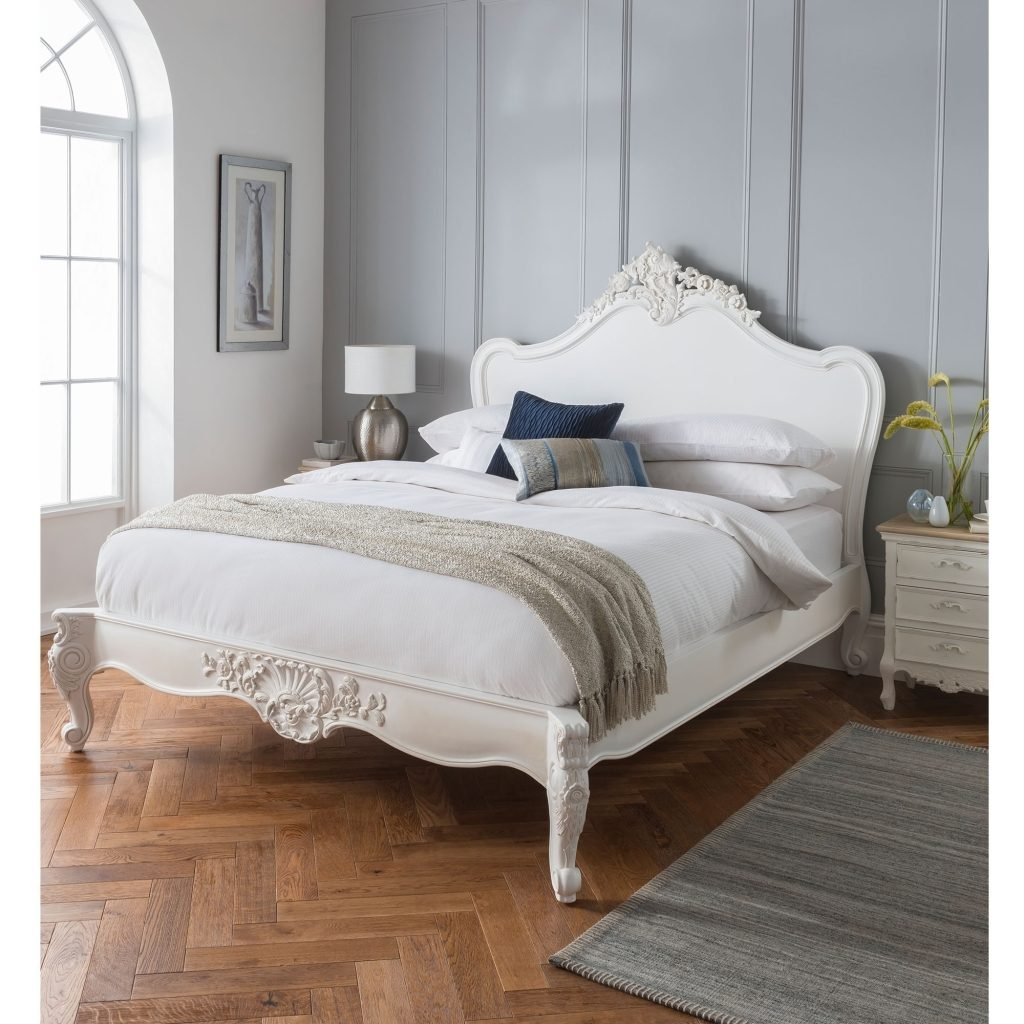 Image source: Antique French style bed by Homesdirect 365
The fresh-inspired decor is elegant and luxurious and can easily be used to create a cottage-style bedroom that looks traditional with a twist. This modern bedroom idea uses soft grey and creams to create a tranquil space for a country hideaway feel.
Cottage Chic Bedroom
8 of 8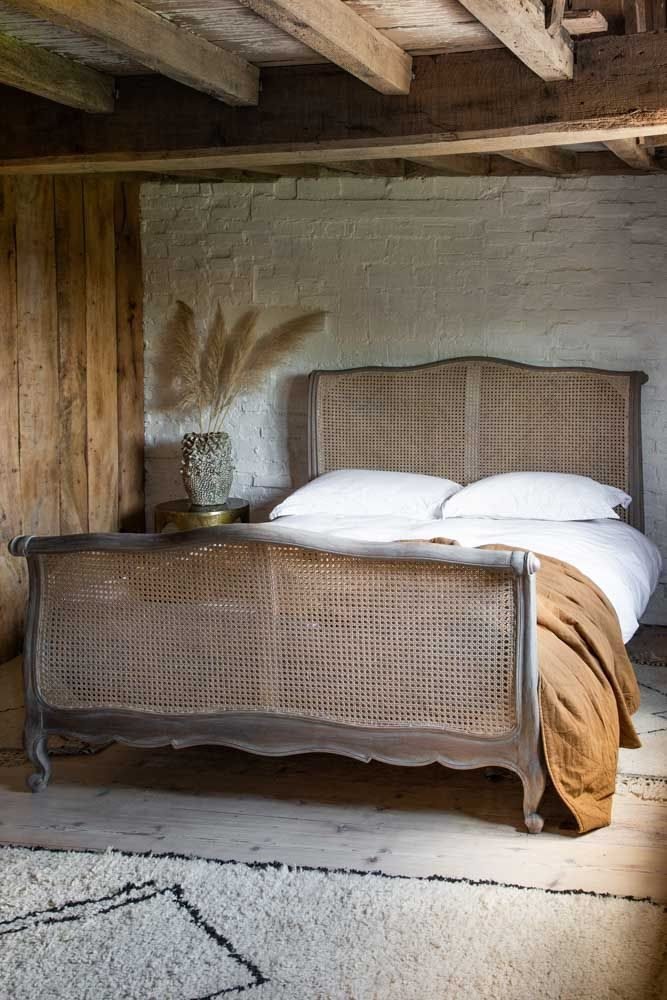 Image source: Roll top woven bed by Rockett St George
Soft browns are the primary scheme for a chic cottage bedroom idea. This gorgeous roll-top bed has a distressed shabby chic look as well as a sleek and elegant design. Exposed brick walls and beamed ceilings create the perfect country house setting for relaxation.