Scandinavian decor and interior design is all about being simple and clutter-free, which not only clears the space in your home for relaxing, but will clear your mind too. You'll be able to find things quicker, have an organised living space to enjoy down time and be a comfortable space to invite guests into your abode.
Clean lines and neutral hues set the tone for Scandi home style, which gives a minimal aesthetic to your room. Using storage as decor and cosy textiles to bring in the warm inviting ambience of a Scandi home, you can create a space that is both functional and beautiful to look at with our Scandi home ideas below.
Scandi Style Bedside Table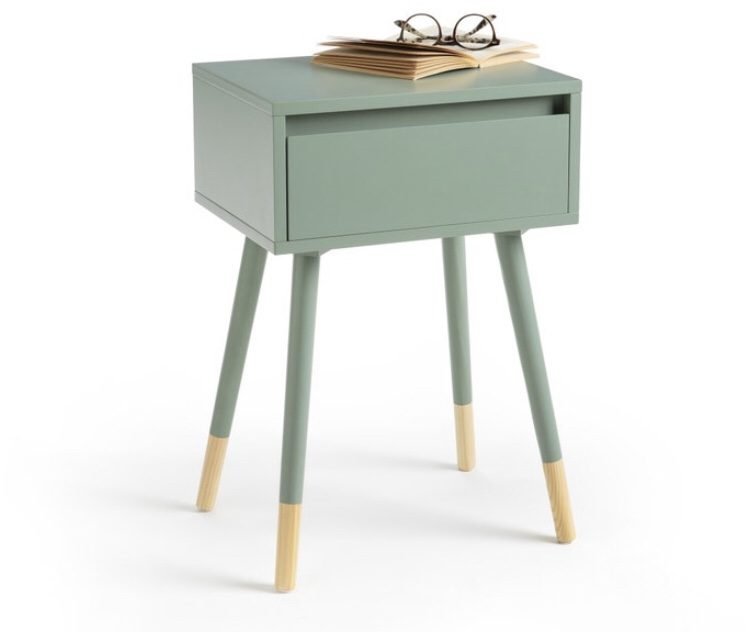 Small enough to be a bedside table, yet big enough to do work on your laptop, this functional bedside table is perfect for small apartments looking to utilise the space in the bedroom. The beautiful grey/green colour with two-tone pine legs will add a pop of colour into a white or muted room. Buy it here.
Scandi Style Stool For Small Spaces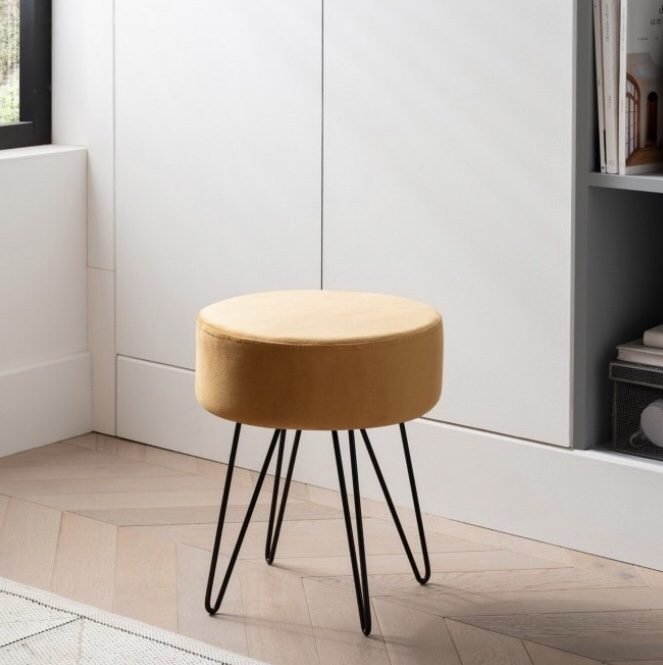 In need of a stool to sit on in your bedroom while getting ready in the morning? This beautiful velvet orange stool is a simple, yet stylish piece of furniture for your home with curved metal legs that add the Scandinavian touch. The small design means you can keep your footstool tucked under a table out of the way to save extra space in a small apartment. Buy it here.
Scandi Style Coffee Table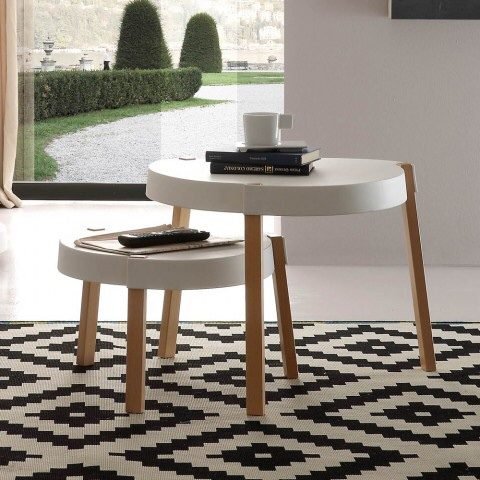 Nesting tables are great for small spaces, especially if you love to host tea with your family and friends. This beautiful coffee table set is a simple design with white top and beechwood legs for a clean and minimalist living space. Buy it here.
Scandi Style Shelf Decor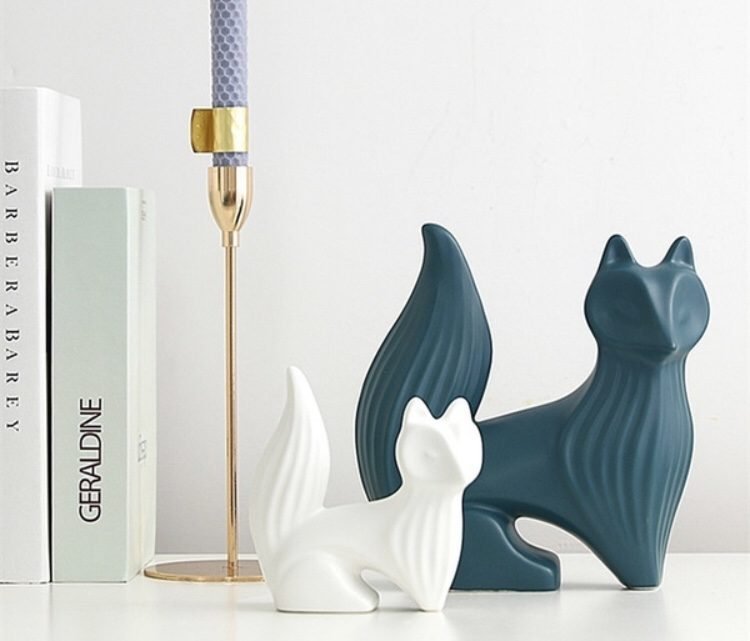 At a touch of Nordic nature to your living space with these beautiful fox decor ornaments, which can double up as a book ends. We adore the clean, smooth lines and relaxing white and blue colours that bring in a cute decor feature to your shelves. Buy it here.
Scandi Style Wallpaper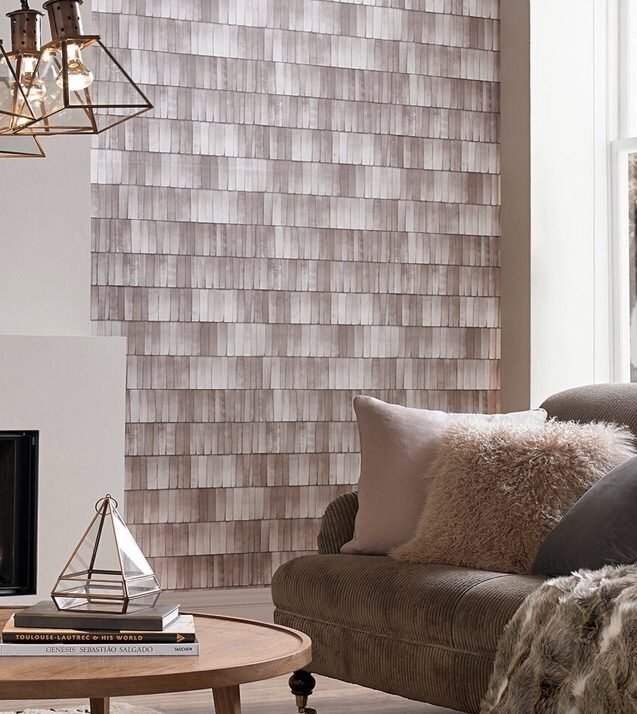 Add a touch of 'hygge' to your room (a Danish word for coziness) by adorning your walls with wallpaper that adds texture and warmth to your living space. This Graham & Brown Hygge Natural Wallpaper is the perfect choice to give your walls a new lease of life to create the space for comfort. Giving the illusion of overlapping slats and distressed wood gives the feeling of a cozy cabin.
Scandi Style Storage Baskets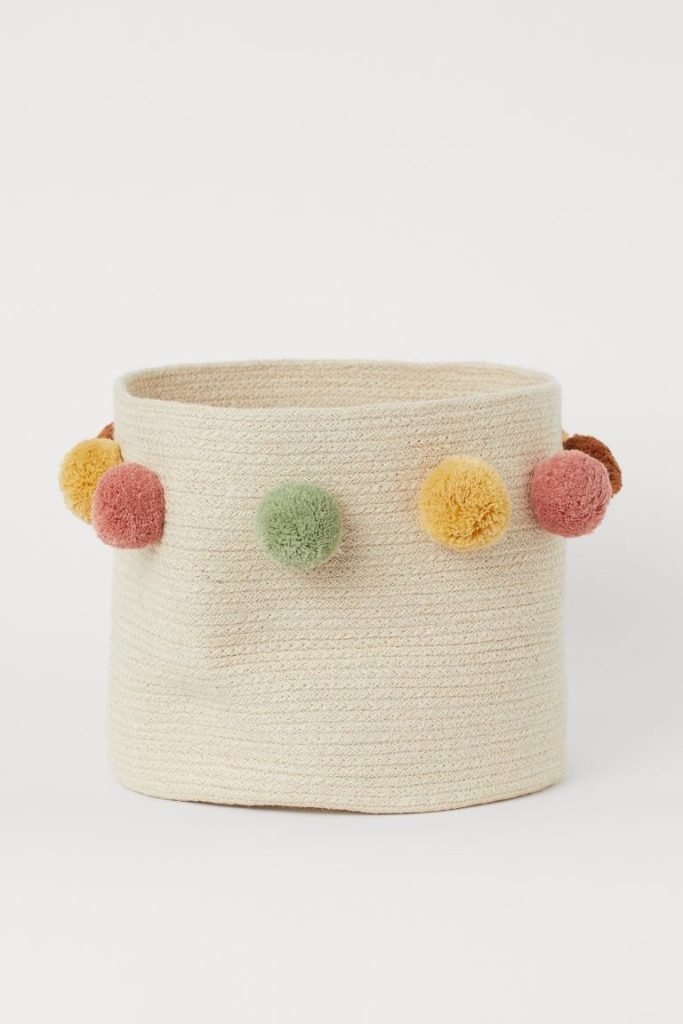 Storage baskets don't have to be boring. Brighten up your space and store your miscellaneous in this gorgeous pompom storage basket by H&M Home, which adds bohemian style to your living space.
Scandi Style Lighting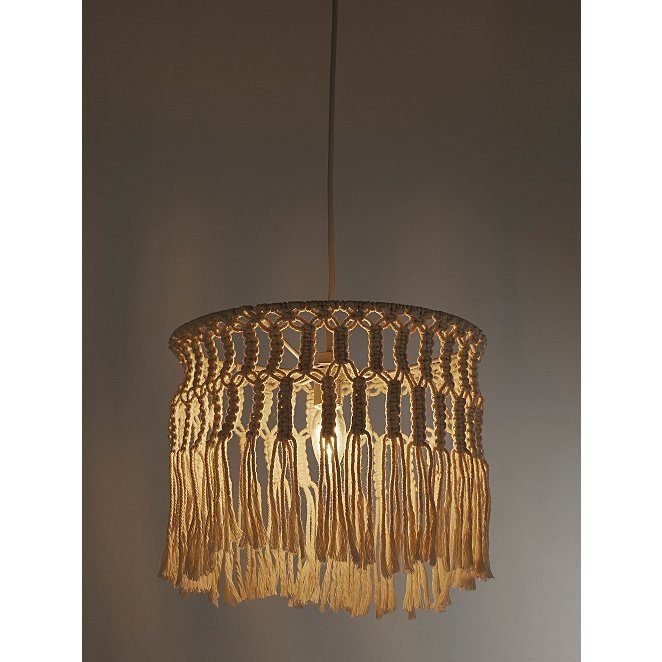 Add texture to your room lighting for a comfy hygge ambience in your home with this knotted macrame ceiling shade from George Home. This bohemian style shade will add soft lighting to your room, especially if you opt for a yellow dim lightbulb it will add to the effect.
Scandi Style Chunky Knit Throw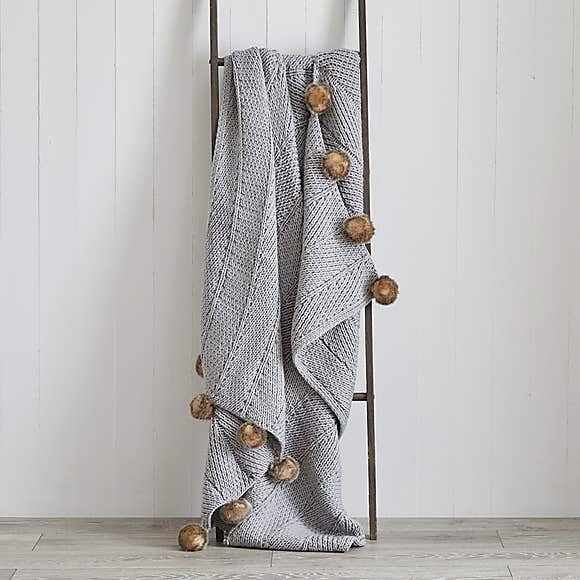 Adorn your sofa with a cosy throw for extra comfort and warmth on cold winter evenings or layer your bedding with a chunky knit just like this one from Dunelm with fluffy pom poms for cosy cabin style.
Scandi Style Tealight Holders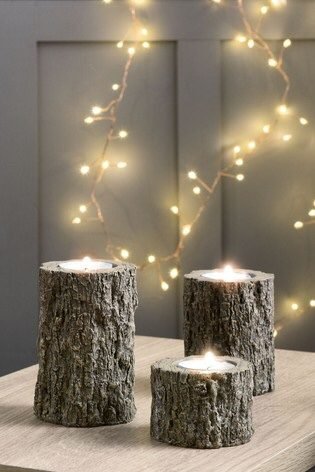 Bring the outdoors into your home with these gorgeous log tealight holders that will instantly make your home look and feel super cosy, especially at night.
Scandi Style Sofa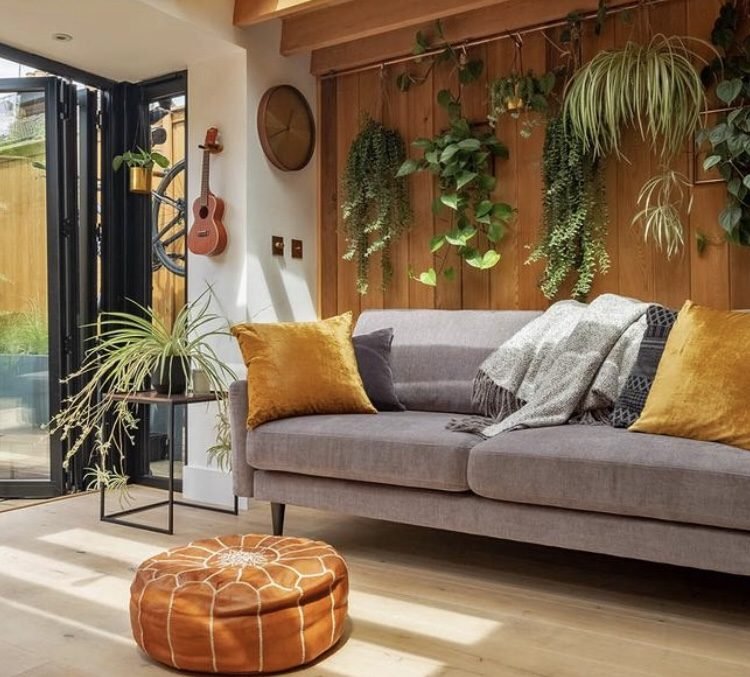 The key to create a space inspired by Scandinavian living is to choose furnishings that are simple in design but also cosy. This high-quality and comfy 3-seater sofa is the perfect canvas to put throws on and textured pillows for a super hygge living space. Buy it here.
Scandi Style Cushions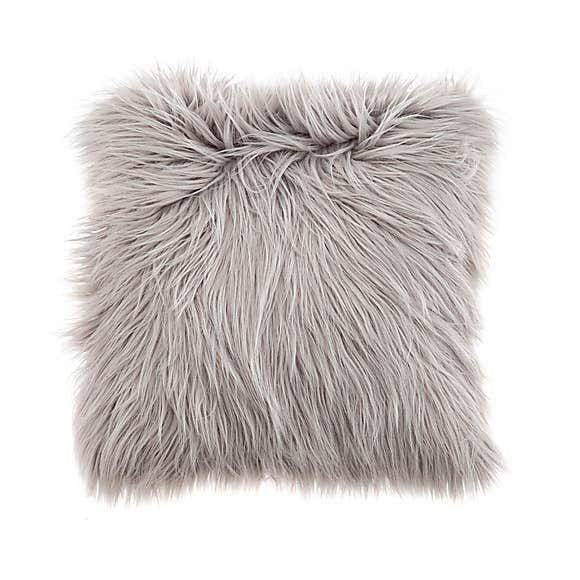 Add texture to your living room by adding faux fur cushions just like this beautiful grey cushion from Dunelm, which will look beautiful layered with other cushions and throws on your sofa for added coziness.
Scandi Style Plants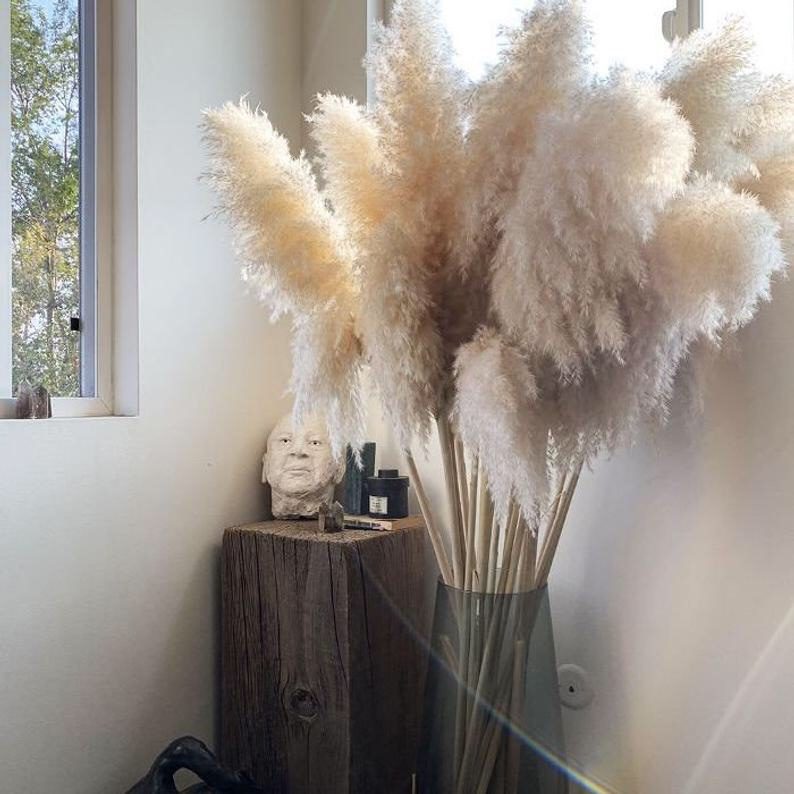 Pampas Grass is a huge home decor trend that's only getting bigger. This beautiful plant is fluffy and when bunched together, you can create a statement decor piece in your home. The beautiful texture and colour is perfect for boho style rooms and will instantly add warmth into your space. Buy it here.