Are you thinking of doing up your kitchen? It can be one of the rooms in the home that cost more, especially if you're kitting out your entire kitchen. If you don't have the budget to fully tear out your cupboards and install a new kitchen set, fear not, we have a range of handy tips so that your kitchen can be reinvented without the big price tag to go with it.
Self Adhesive Floor tiles
Transforming your kitchen area by replacing the flooring is an instant way to change the look of your kitchen in a hassle-free way. These kitchen floor tiles from Homebase are easy to apply, durable and easy to clean. Plus, you can find so many lovely patterns to go with your kitchen and can be transformed all in an afternoon's work.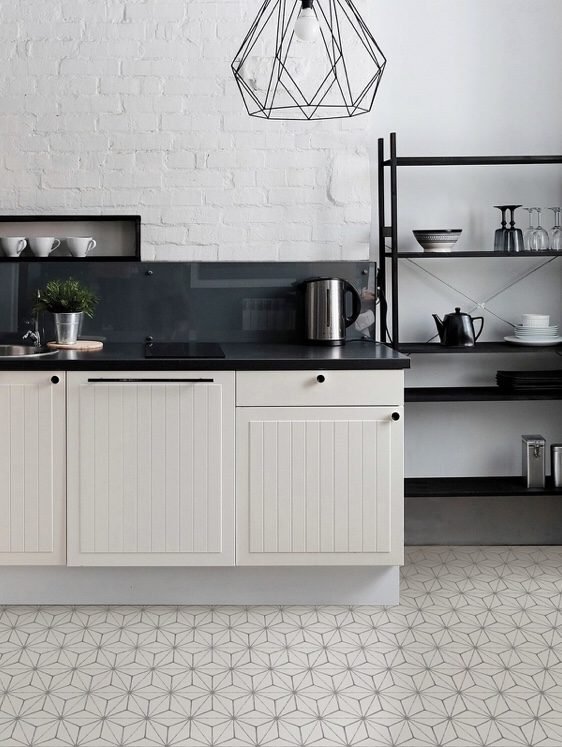 Paint Your Kitchen Cupboards
If you've lived in your kitchen a while and you're sick of looking at the same old cupboards each time you go to make your meals, why not consider painting your cupboard doors? This is a great way to still keep the kitchen you love without having to prep a budget plan for a complete renovation. If you're wondering how to start planning to paint your kitchen, read the Duplex guide on how to paint kitchen cupboards.
Switch Up Your Cupboard Door Handles
Not looking to make a big change in your kitchen? A great way to add a new sense of style to your kitchen is to switch your door handles on your cupboards and fittings. You can play around with industrial style handles, unique knobs or pull handles to make your space pop. A great tip when choosing door handles is to match it with your appliance colours to coordinate accordingly.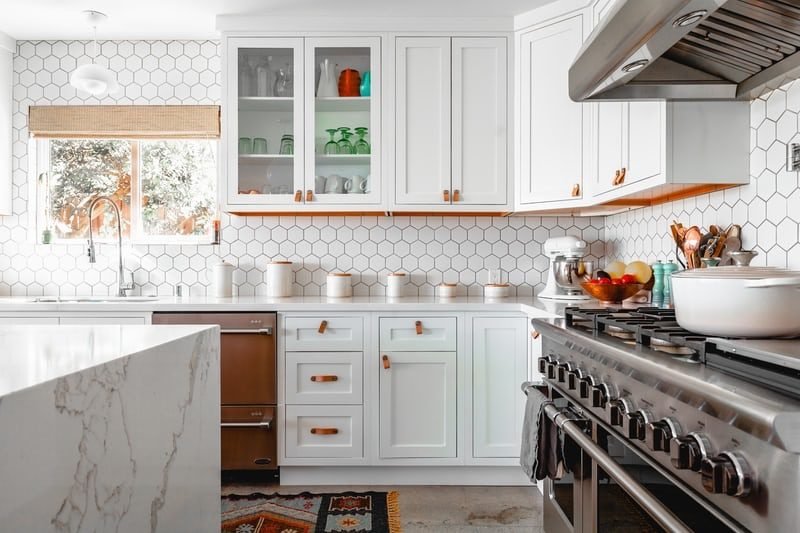 Be Smart With Your Storage
If you've got a lot of clutter on your surface tops, why not transfer them onto the wall using smart shelving solutions? Not only with this declutter your meal prep space, but you can get creative with how you present your kitchen clutter by hanging your utensils and showing your best dinnerware, plants and herbs which serves as an aesthetically pleasing decor feature in your kitchen.Check out this wall organiser shelf from B&Q.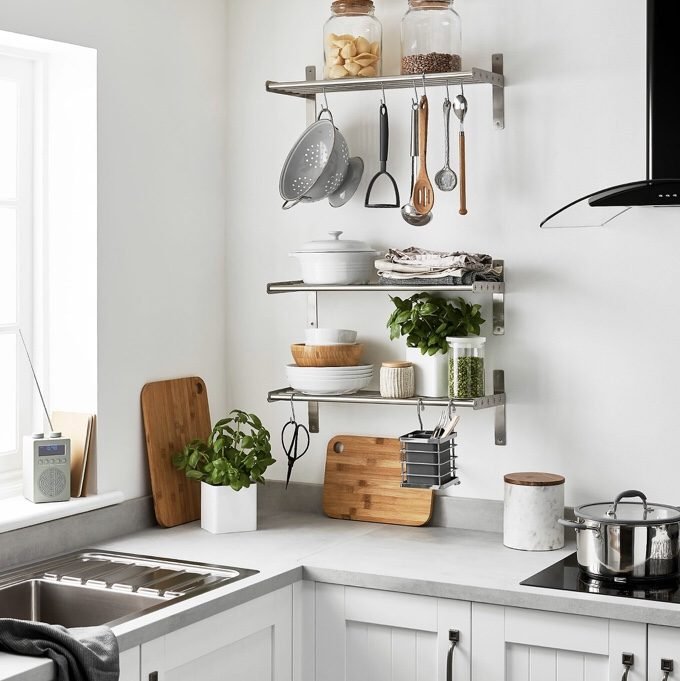 Add Extra Lighting
Badly lit kitchens are a recipe for disaster, so if you're needing an upgrade from your current lighting, why not consider upgrading to a ceiling light feature to do up your kitchen? Pendant lights will look noticeably different in your kitchen to spruce it up on a budget. We love this set of 3 pendant lights from Next, which will look beautiful in an industrial or minimalist kitchen.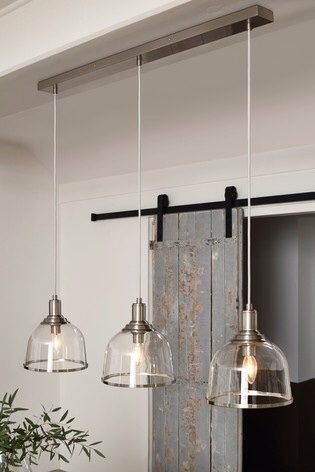 Change Your Kitchen Taps
Switch up your kitchen taps with a brand new statement tap to make your sink area look different. Depending on your style of kitchen, you can bring your sink area to life with a statement tap feature, such as a classic French tap for a sophisticated kitchen, or a sleek spray tap for contemporary style kitchen. No matter what style of kitchen you have, a brand new tap can make all the difference.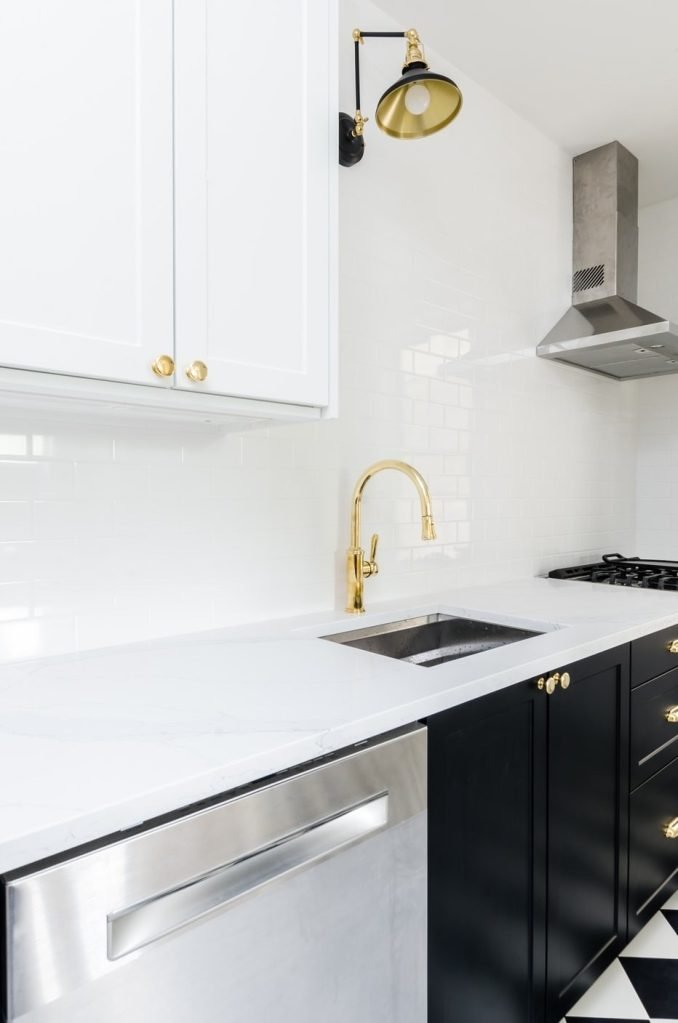 Install A New Splashback
Add a pop of colour to your kitchen with a new splashback that will freshen up your kitchen instantly. These ceramic tiles from Homebase come in a range of colours to help you get creative and do up your kitchen on a budget from just £6 for a pack of 25.