Adorn you're home with festivity decor and spread the joy of Christmas with our best Christmas decorations you can buy right now at John Lewis.
We all know that feeling when the Christmas adverts start and the excitement around a tear-jerking ad from John Lewis is announced. So we've compiled our top Christmas decorations that you can shop right now from one the the UK's best retailer at Christmas.
Blush baubles £30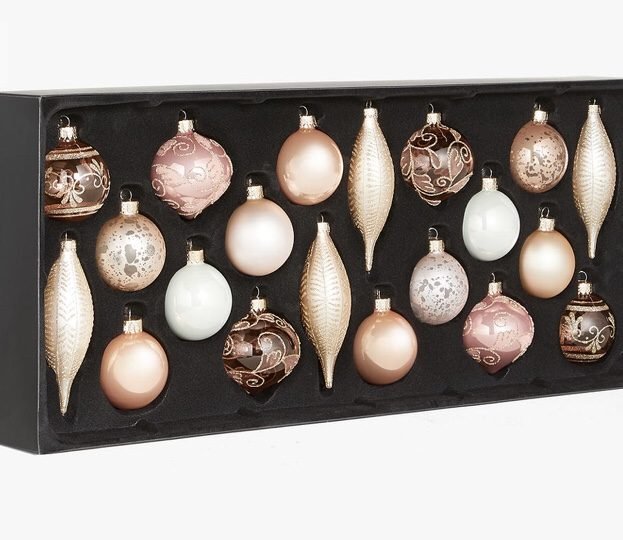 Decorate your Christmas tree this year with elegant feminine style thanks to this set of 20 blush pink bauble selection box at John Lewis. We adore the final look below to really make the tree ooze with glam elegance.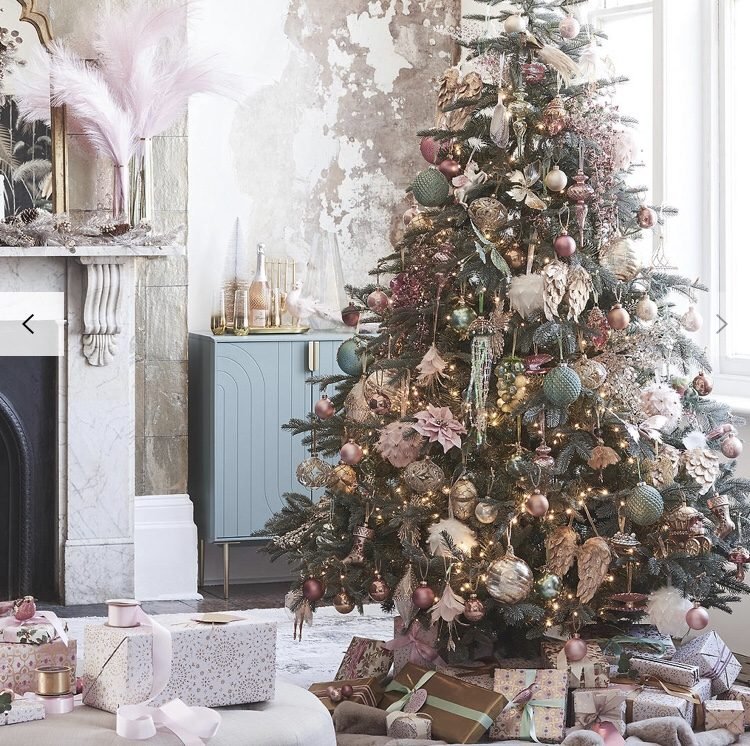 Buy the John Lewis & Partners Renaissance Assorted Decorated Baubles, Box of 20, Blush
Mistletoe wreath £40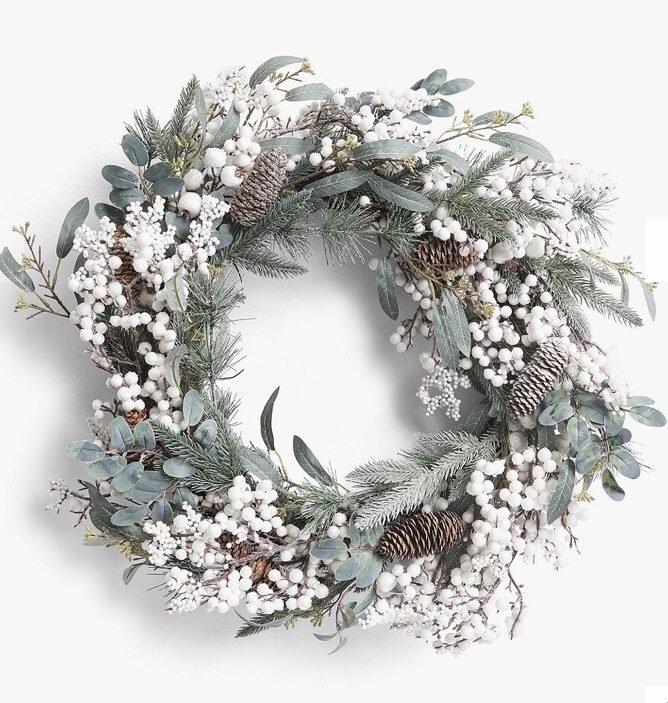 Spread some festive romance in your home (or on your front door) with this gorgeous, elegant Christmas wreath. Soft winter colours of faux frosted berries and pine sprigs, combined with real pine cones create a sophisticated wreath in your home this Christmas.
Buy John Lewis & Partners Impressionism Pine and Mistletoe Wreath.
Frosted Snowball Tree Lights £35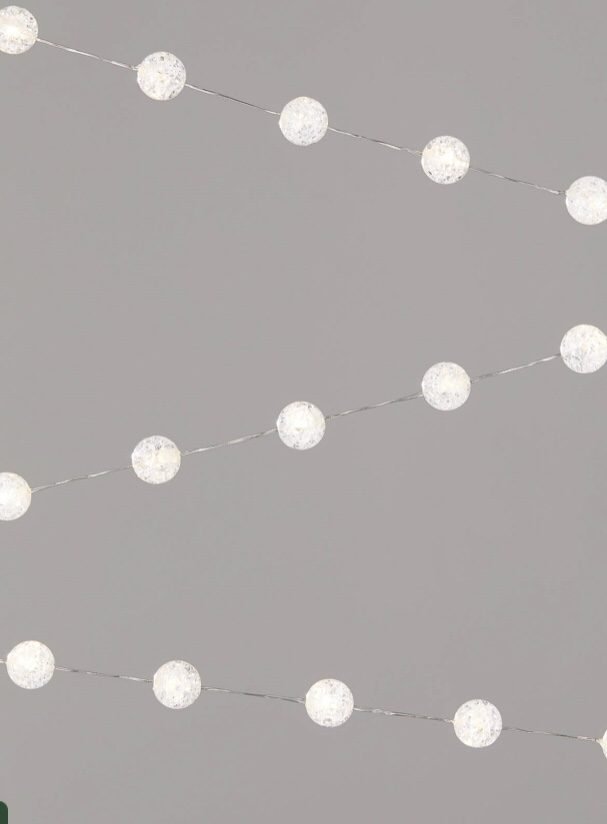 Are you dreaming of a white Christmas? Set the scene in your home to bring in the white Christmas dream with this beautiful light feature that has 260 LED frosted snowball lights that will bring your tree to life just like the image below that gives off a magical glow.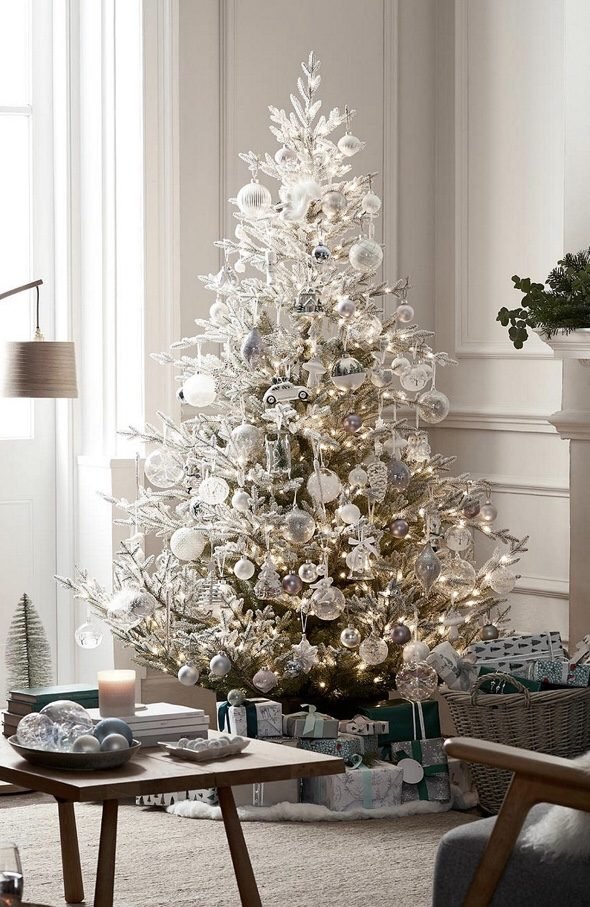 Buy John Lewis & Partners 160 LED Frosted Snowball Lights.
Green Birds Baubles £12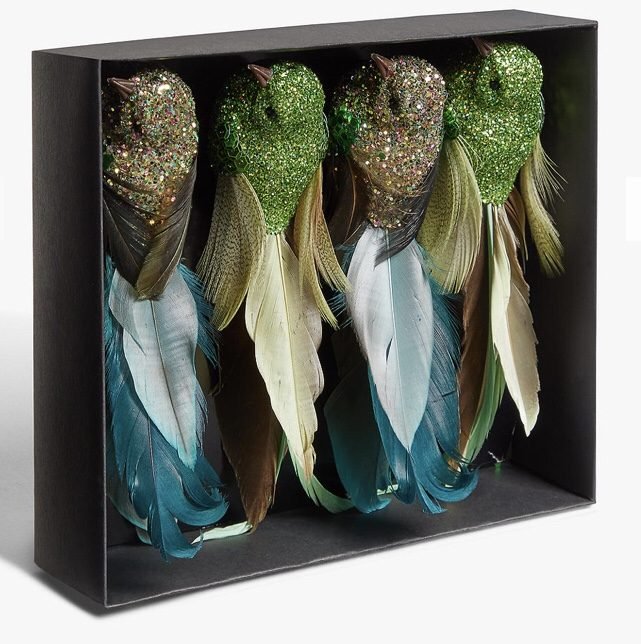 Perfect for those that love bright colours on their Christmas tree, these set of 4 bird baubles can be used to decorate your faux plants around the home as well as making your tree pop with vibrant green, blues and golds for a tropical tree at Christmas.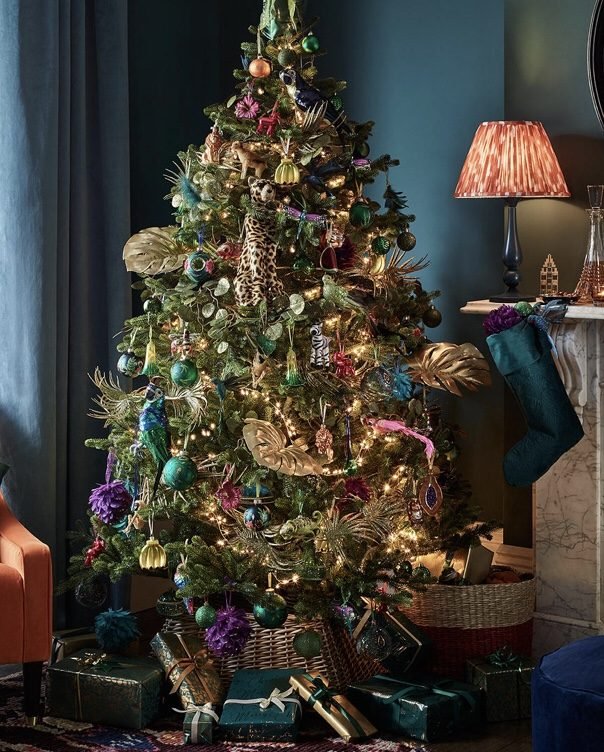 Buy John Lewis & Partners Post Impressionism Green Birds Clip On Tree Decorations.
String Of Holly Lights For Your Table £10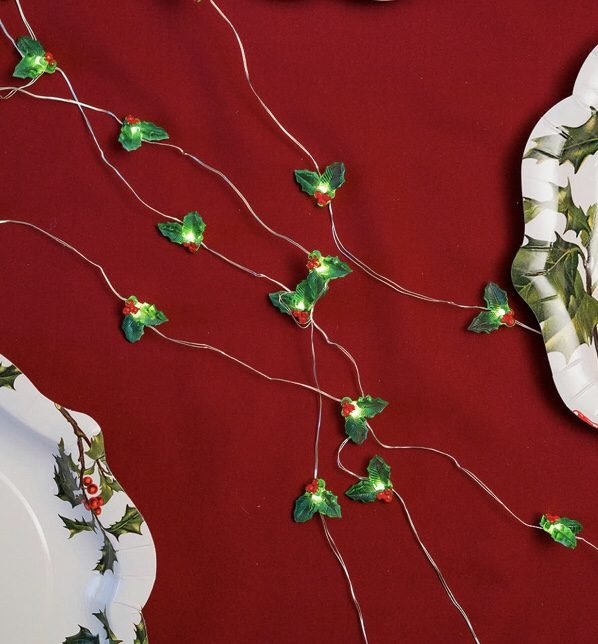 The dining table is probably one of the most get-together parts of Christmas Day, with all your loved ones around to tuck into a delicious dinner. We love this holly string of lights that will look gorgeous on your dining table as you set the scene for a festive diner to remember.
Buy Talking Tables Botanical Holly Lights.
Christmas Russian Dolls Decoration £15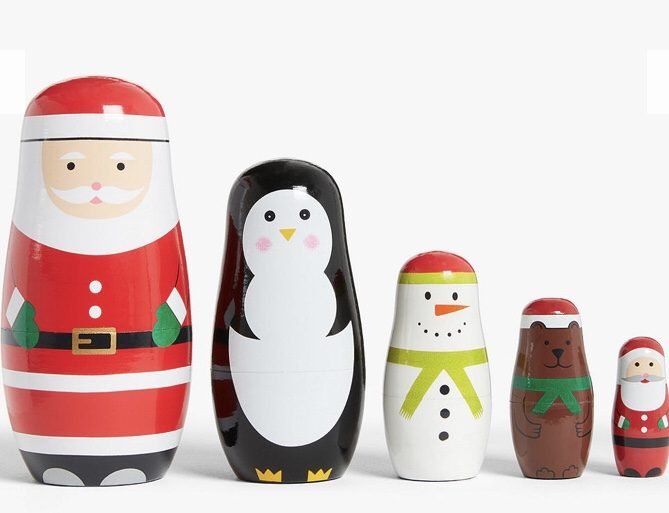 Decorate your fireplace, windowsill or side tables with these quirky Russian dolls featuring Santa, penguin, snowman, reindeer and mini Santa in pop art style Christmas decor.
Buy John Lewis & Partners Pop Art Santa Russian Dolls, Set of 6.
Peacock Snowglobe £25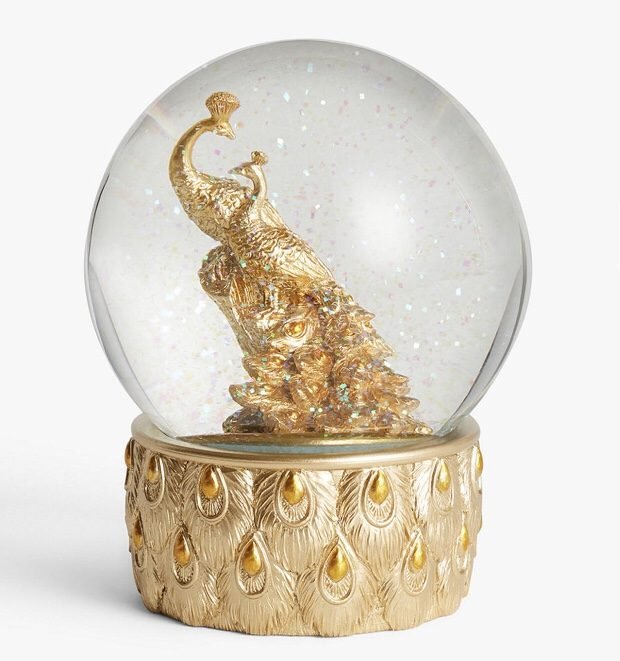 Sprinkle a little elegance at home this Christmas with this beautiful gold peacock snowglobe that will look beautiful in your home and part of your decor style.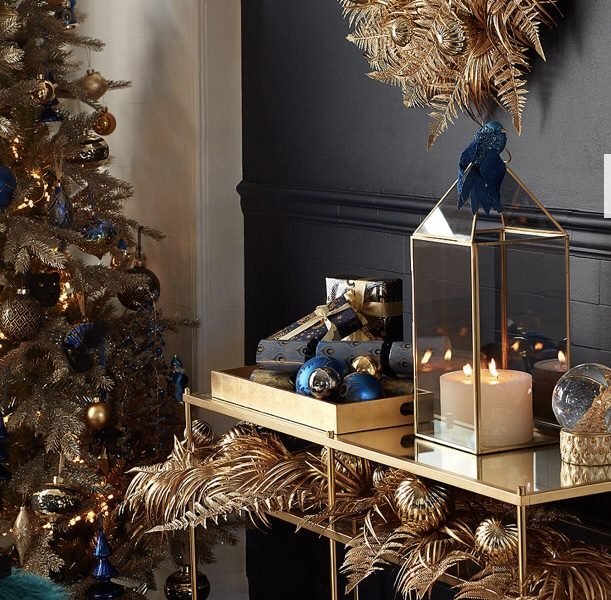 Buy John Lewis & Partners Art Nouveau Peacock Snow Globe.
Santa Sausage Dog £25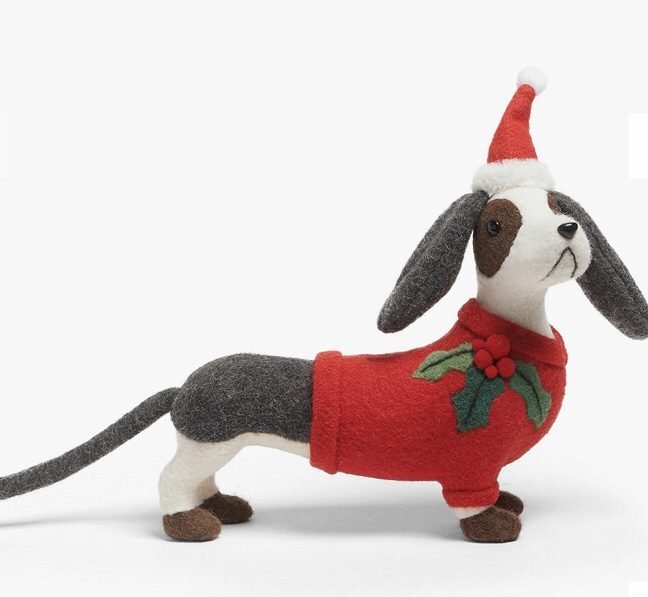 Sausage dog owners (and lovers) can express their love for this beautiful breed of dog with this lovely stand up figure that will look beautiful to guard under the tree for when Santa comes.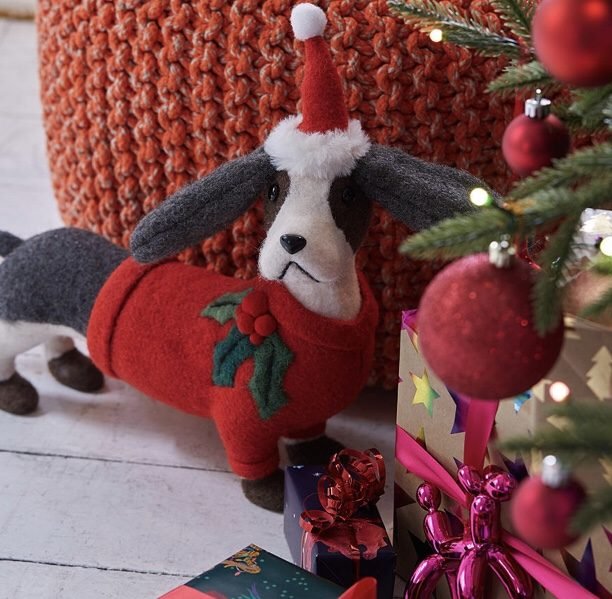 Buy John Lewis & Partners Pop Art Santa Sausage Dog Figure.
Santa Stocking £18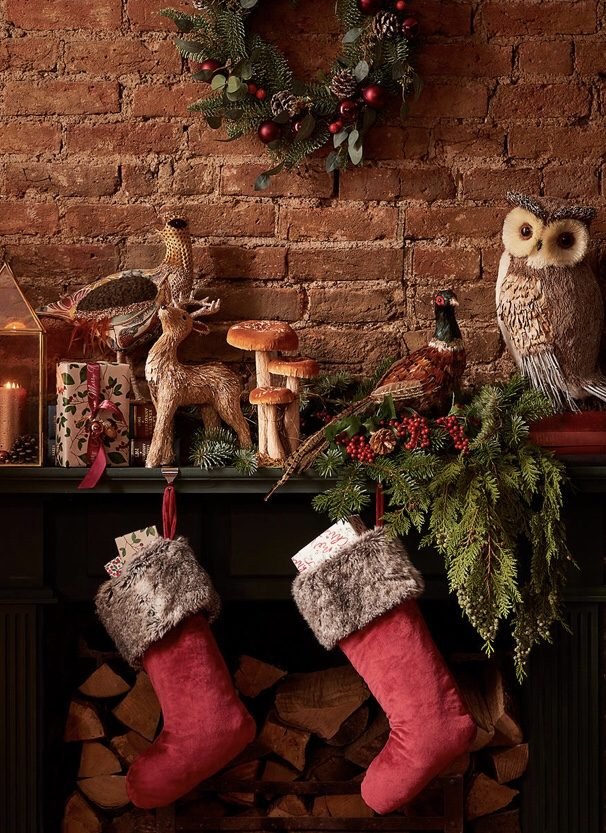 Decorate your fireplace with this traditional style Santa stocking with fluffy faux fur trimming for a cosy look. We love this warm and cozy setup at John Lewis to bring the warm festivities in your home.
Buy John Lewis & Partners Velvet Stocking With Faux Fur Trim