Are you renovating your kitchen this year and looking for a style that will be timeless, classic and sophisticated? White kitchens are just that. The beauty of a white colour scheme for your kitchen is that you can implement colours into it. See it as a blank canvas with the potential to throw in your own personality through bold and beautiful colours and textures.
Not only that, white kitchens look fresh and clean, which is what you want to feel when stepping into one of your most used rooms in the home, right?
Scroll down to discover some of our favourite white kitchens on sale now for 2020.
Glossy white kitchens
If you love a shiny finish on your kitchen, opt for glossy cupboards, which will add the feel of luxury into your kitchen. These gorgeous kitchen cupboards by Alex Superstore are sophisticated and minimal for a clean and fresh white kitchen. We love the use of natural wood styling as seen in the photo below that breaks up the white exterior.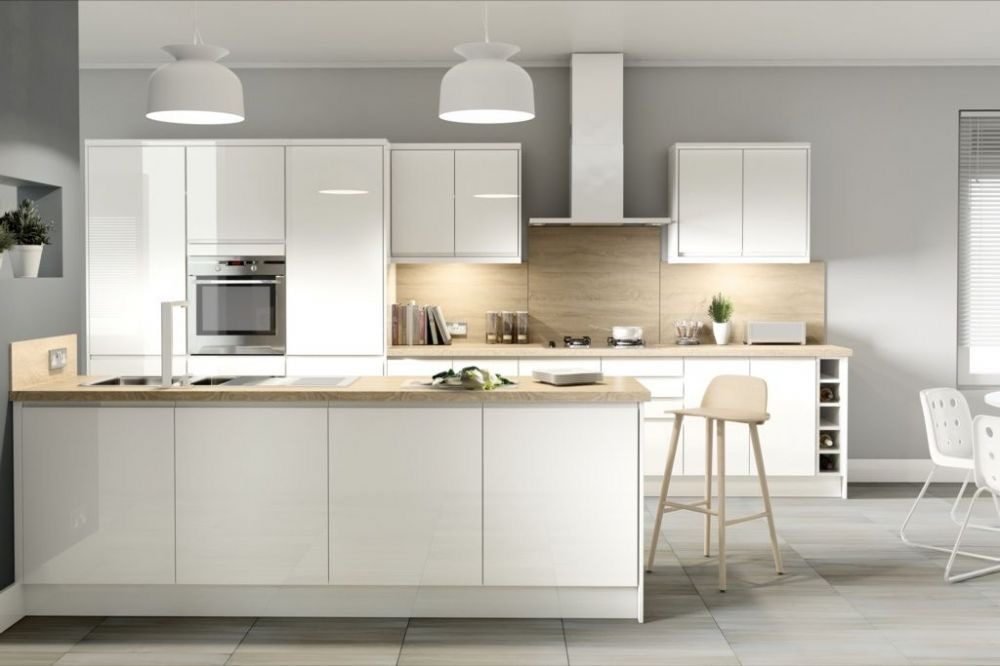 Small kitchens
A white kitchen for small spaces will give the illusion of more space and will bring more light into your kitchen area. Just like this modern kitchen by Wren Kitchens, with sleek camel lines to add a touch of elegant glamour, the space really lights up and feels expansive.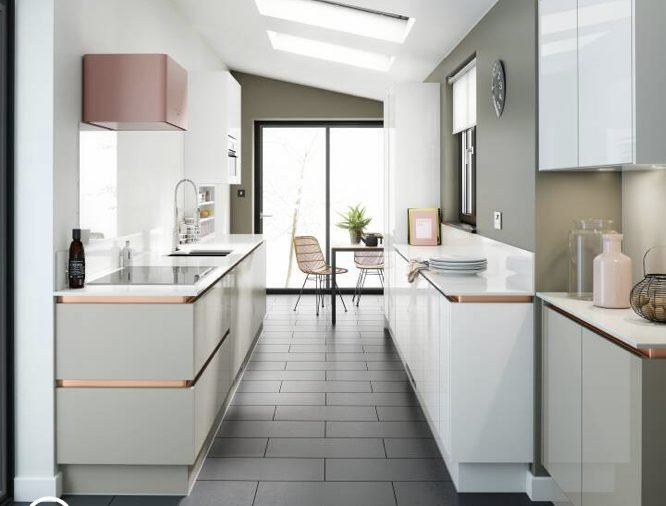 Modern white kitchen
Sleek storage, bistro lighting and clean lines create a modern kitchen space with minimal style at its core. We love this Wickes Esker kitchen range, which has everything for a modern day kitchen. From the integrated kitchen table to the countertop with maximum storage, all the while looking tidy and clean. This style kitchen is perfect if you have huge windows to let the light in and the wood surfaces create a fresh eco-friendly vibe too.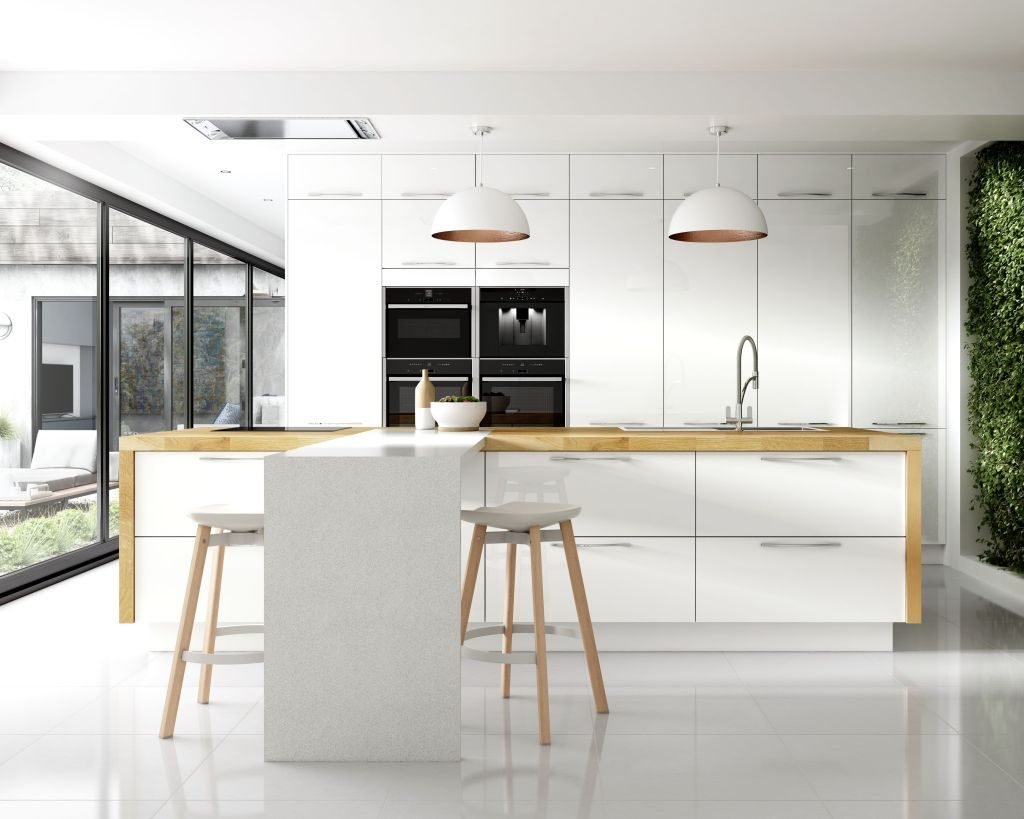 Farmhouse kitchen
The farmhouse style trend is big in the home decor world at the moment so we couldn't resist but including one in our white kitchen ideas for 2020. The art of a farmhouse style kitchen is to mix creams and woods together to create the right style, while adding natural style decor and plants to make your space pop with colour. The Country Shaker kitchen range by Homebase is a classic farm/country house style kitchen with traditional features such as the cabinets.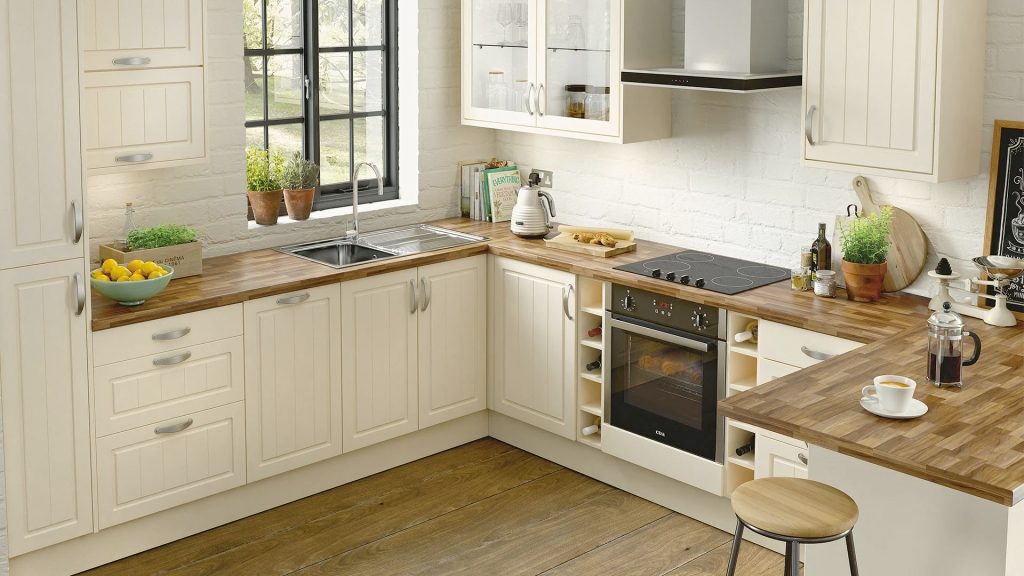 Apartment kitchen
If you live in an apartment or flat and want to spruce up your kitchen space, this gorgeous kitchen by The Kitchen Centre is a sleek design. Play with straight and curved lines to bring in a modern approach to your apartment. The kitchen island is a great use of space too if you have room for one, which doubles up as a breakfast bar and ample storage space. The deep brown wood compliments the white cabinets in a classic way too.