Are you stuck with a messy pantry that's in need of organizing right now? Our ideas will guide you on how to organize your pantry, whether you've got a pull-out pantry or a pantry cupboard and we've got some tips for small kitchens, too. We've selected our favorite Instagram #PantryGoals to inspire your kitchen organisation with storage solutions for your pantry.
1. Pull-Out Pantry Organisation Ideas
If you've got a pull-out pantry that is in need of sorting out, take inspiration from @askikinamran that effortlessly combines a variety of storage boxes and jars to create a fun space for keeping your cereals, spices and kitchen supplies neatly tucked away.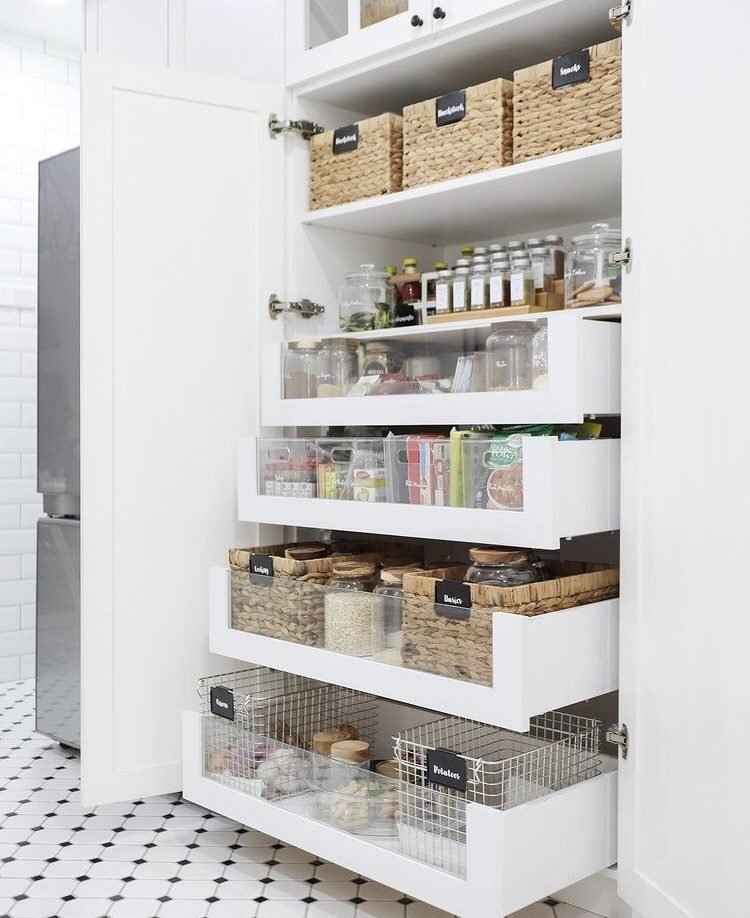 Image source @askikinamran on Instagram
Pantry shelving ideas to keep your kitchen organised
Keep your storage in sections when organizing your pull-out pantry. This will keep your food in sections to easily access it and see what's missing and what you currently have.
Read more: DIY pantry Organization Ideas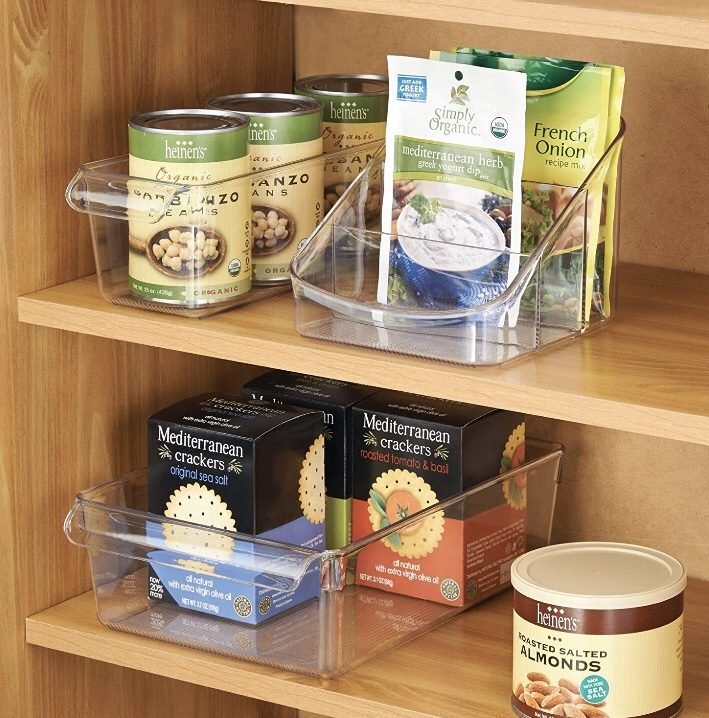 3-Compartment Storage Box – £7.99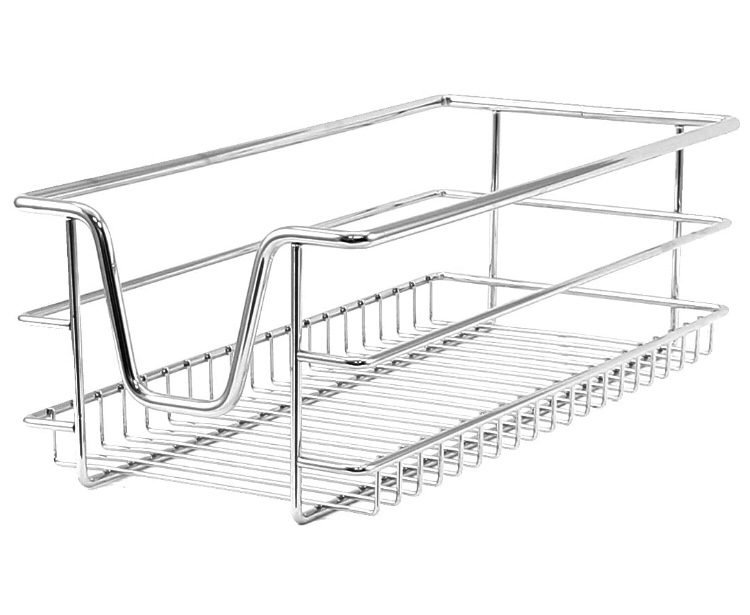 Pull-Out Baskets set of 4 – £84.99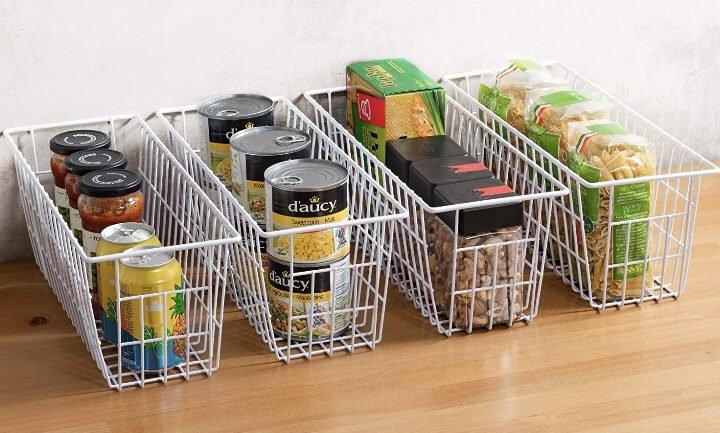 2. Walk-In Pantry Ideas
If you're fortunate to have large pantry space, just like this walk-in pantry by @neatmethod then you'll have unlimited ways of keeping your groceries neatly tucked away. This gorgeous pantry uses wooden boxes and clear jars to create a beautiful place to reach for the canned tomatoes in an orderly fashion without overdoing it.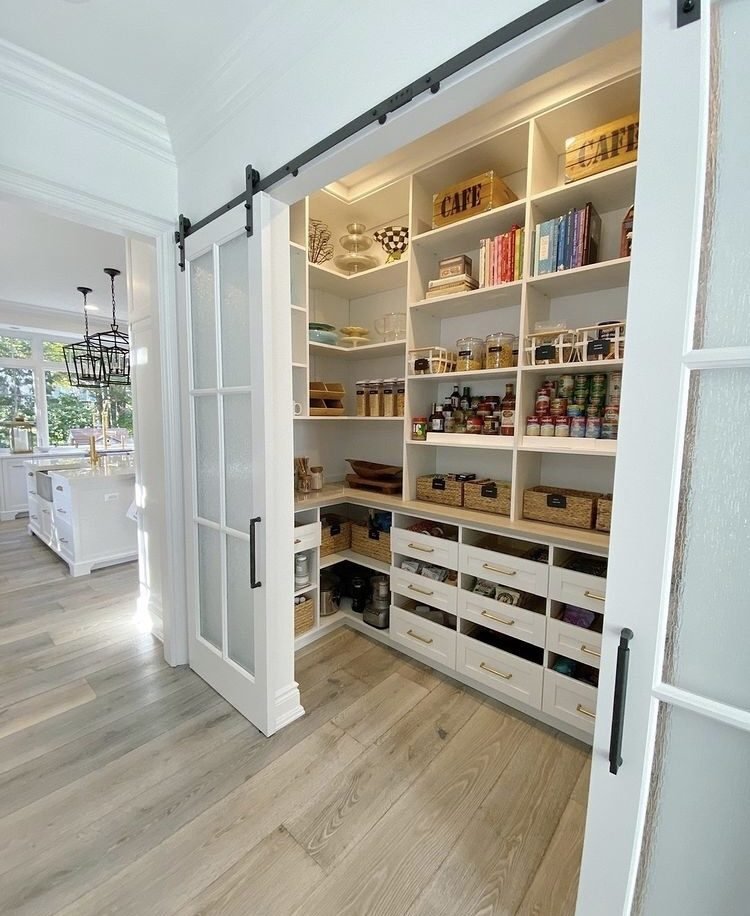 Image source @neatmethod on Instagram
Walk-In Pantry Storage Ideas on Amazon
Whether you want to create a farmhouse style pantry or be savvy about the way your veggies are stored, below are some nifty wooden boxes to make your pantry look stylish.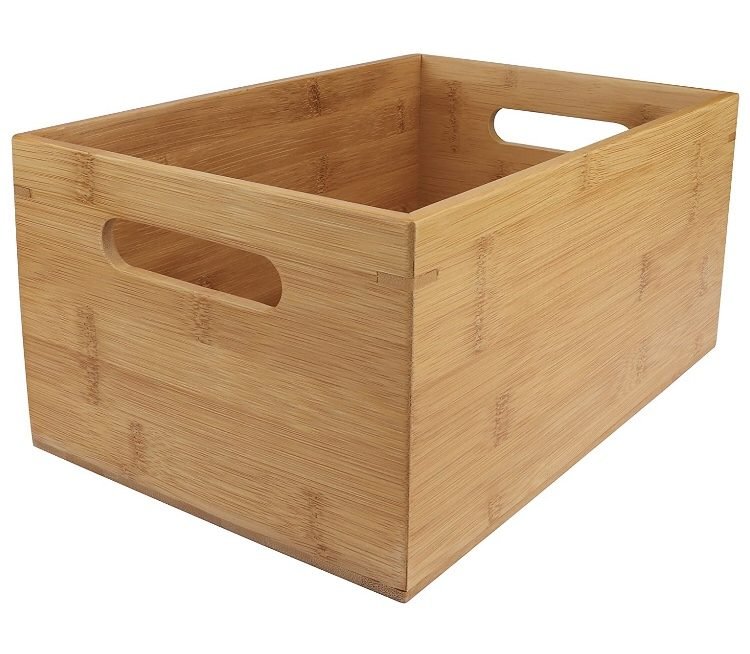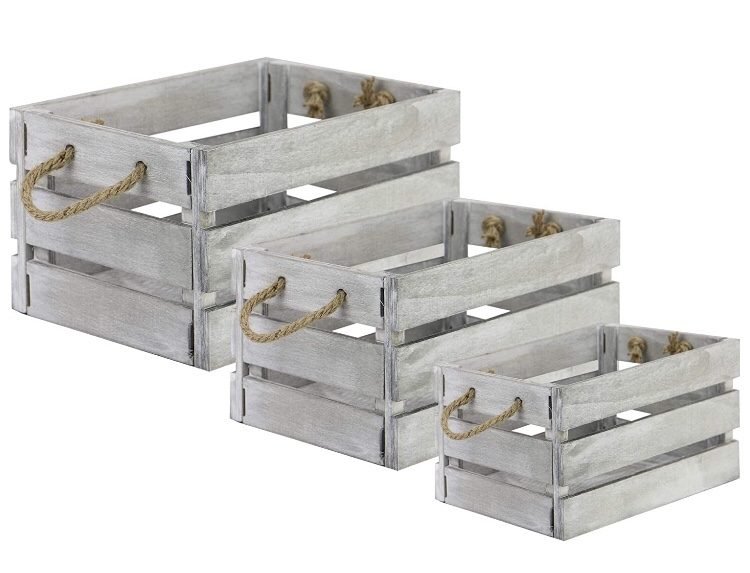 Wooden Storage Crates – £20.99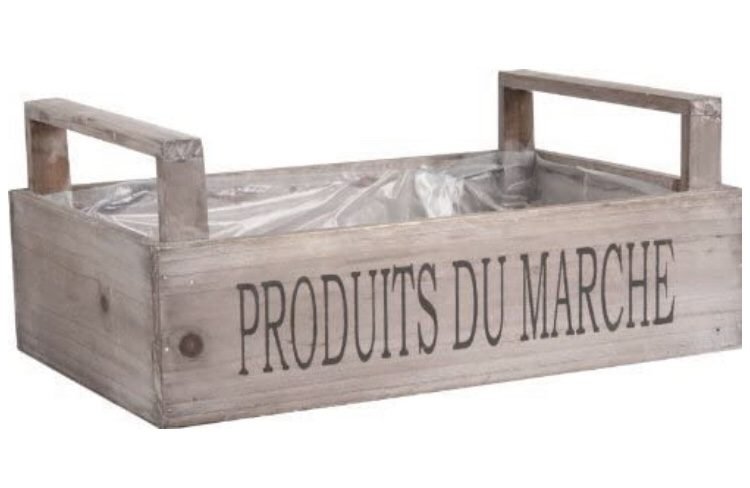 3. Pantry storage ideas
Pantries that are designed for simplicity like this @blissfulllittlehome shelf cupboard can still look like #OrganisationGoals. The beauty is in the detail, from the labelled clear storage jars and trays to the arrangements of supplies neatly in the boxes. Labelling your jars will add both style and functionality to your pantry.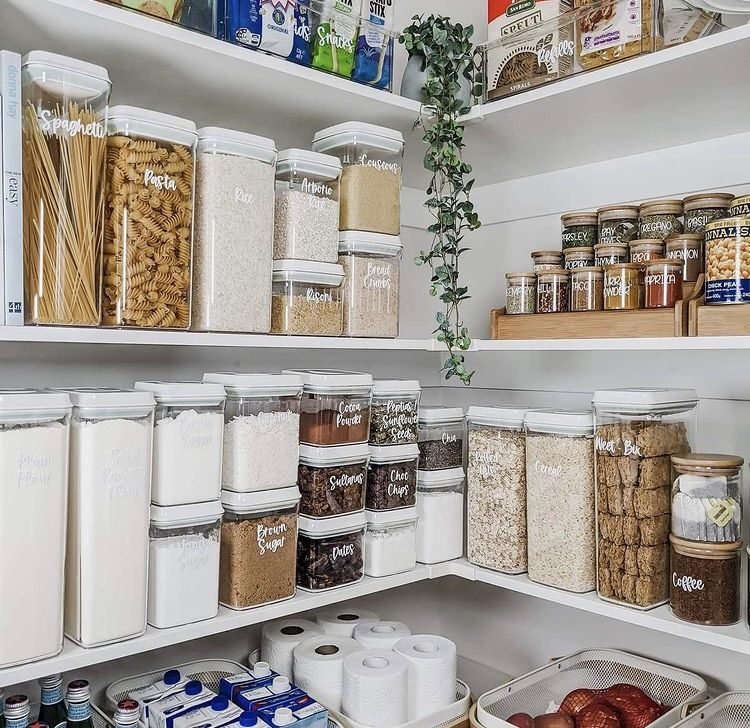 Image source @blissfulllittlehome on Instagram
Pantry Storage Ideas for your cupboard on Amazon
Keep it simple when organising your pantry cupboard and opt for jars and containers that will fit on your shelves easily. Below are some shoppable organisation jars and containers on Amazon to get you started.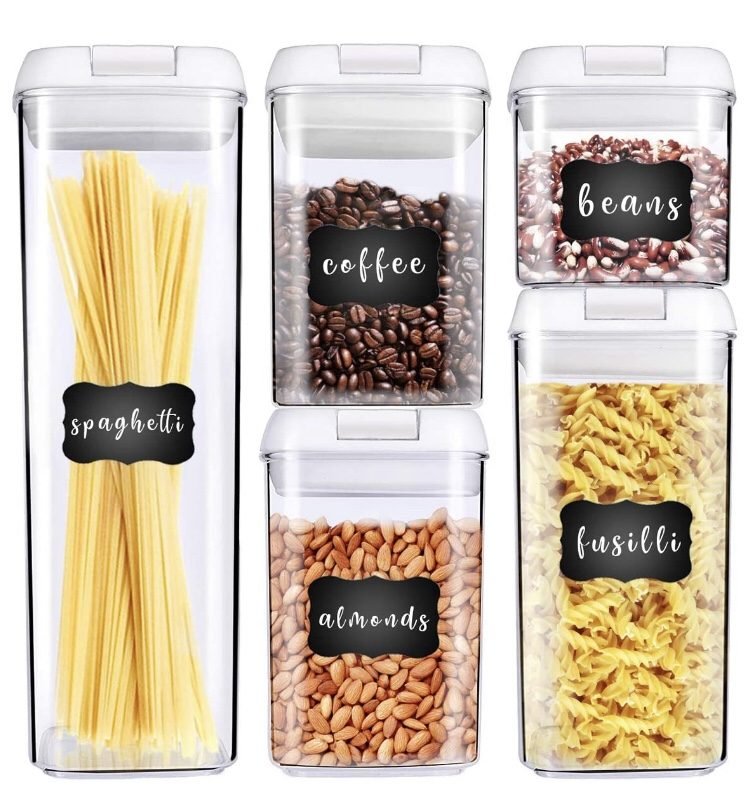 Stackable Food Storage Containers – £24.99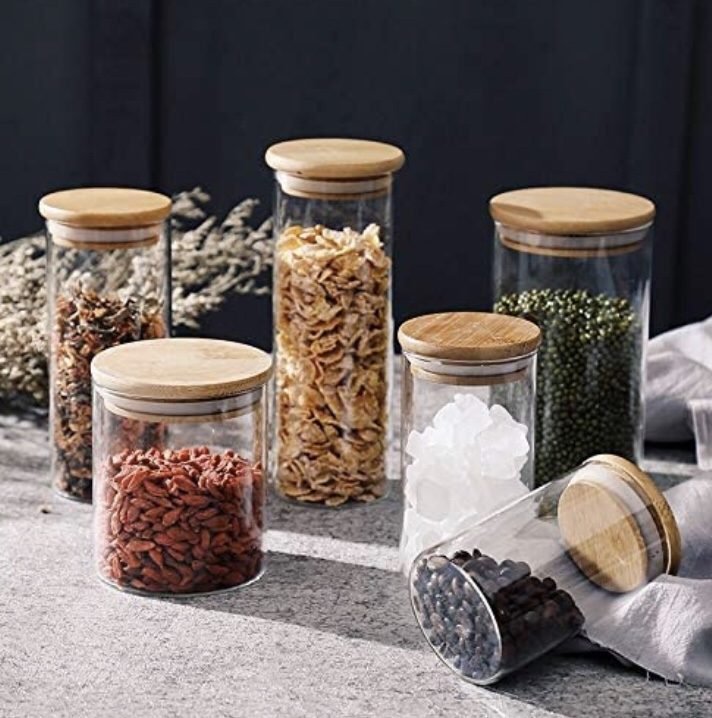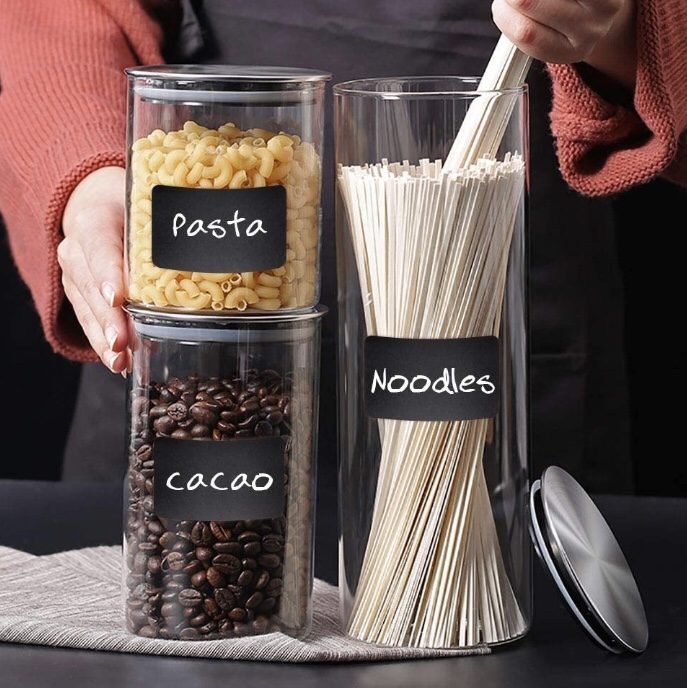 Blackboard Stickers for Labelling – £7.99
4. Open pantry ideas
Level up your kitchen organisation with an entire room reserved for storing all of your food and kitchen supplies. This gorgeous pantry room by @ahousewebuilt is utterly dreamy. We love the deep blue cabinets contrasted with the white countertops and the clear storage containers that are arranged by colour and texture to serve as a decor feature.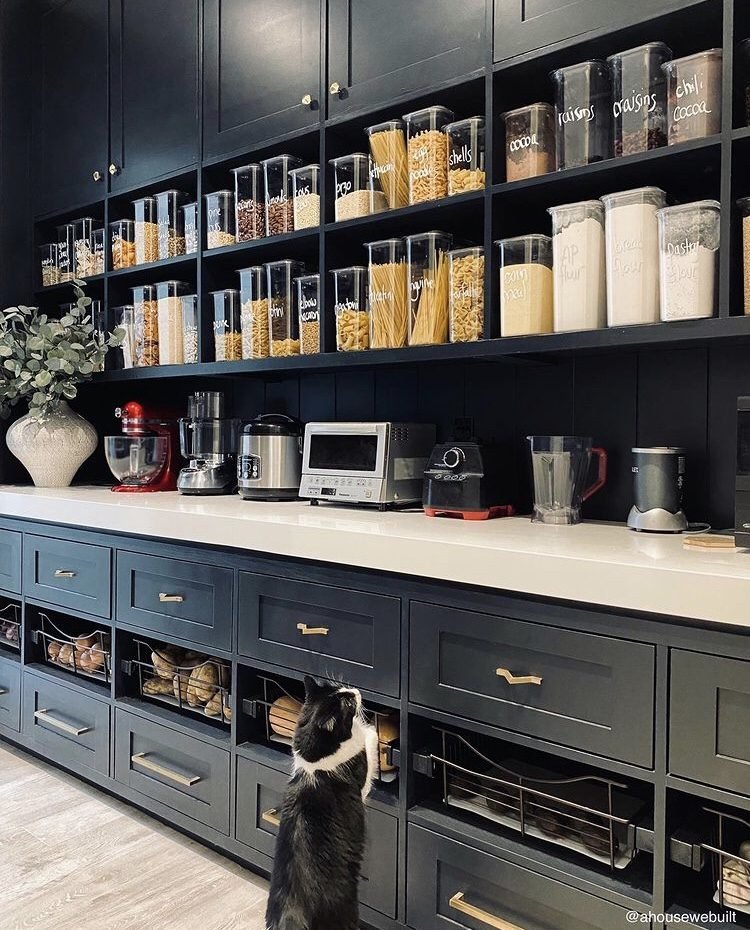 Image source @ahousewebuilt on Instagram
Open Pantry Storage Ideas on Amazon
From clear containers to storage baskets, organising your pantry room should have one important rule to follow – consistency and flow. Make sure you keep to a certain style when organising your pantry to make your room like clean and tidy.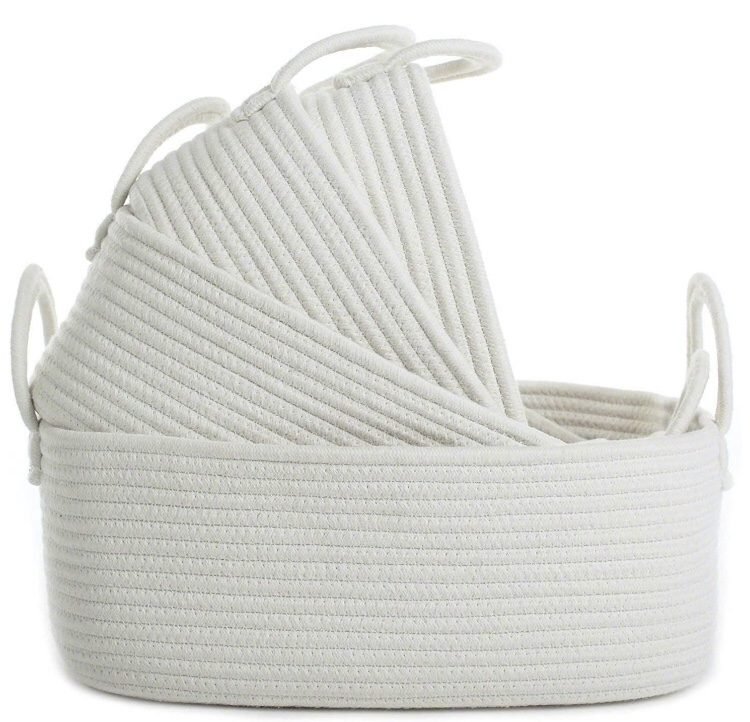 Woven Baskets set of 4 – £29.99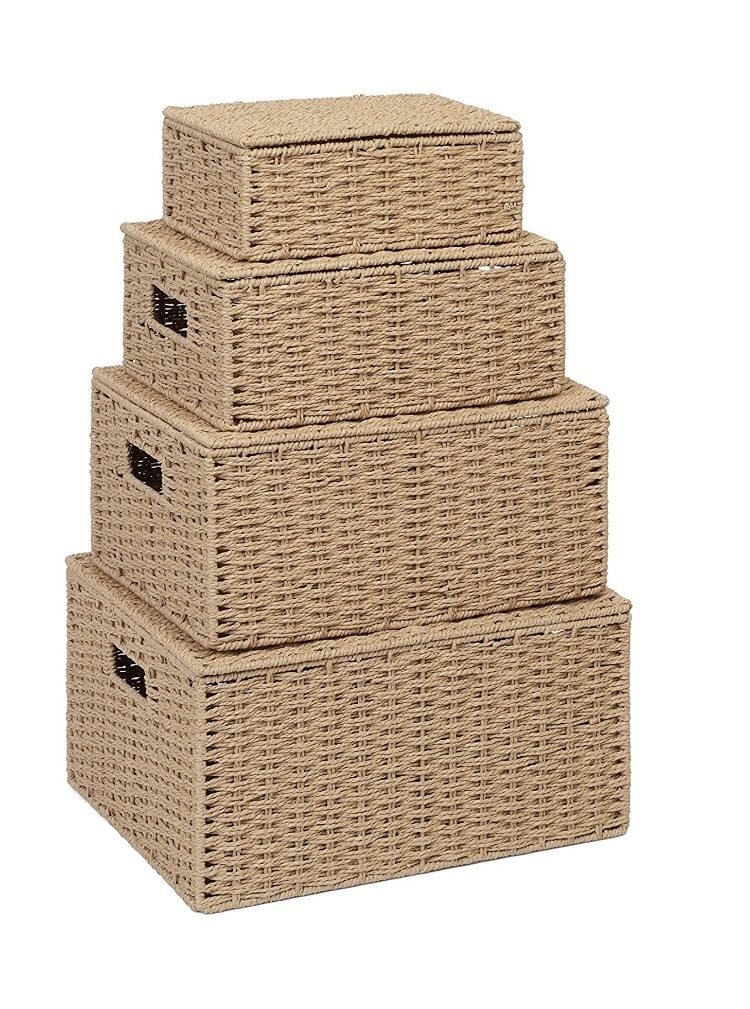 Hamper Baskets set of 4 – £22.99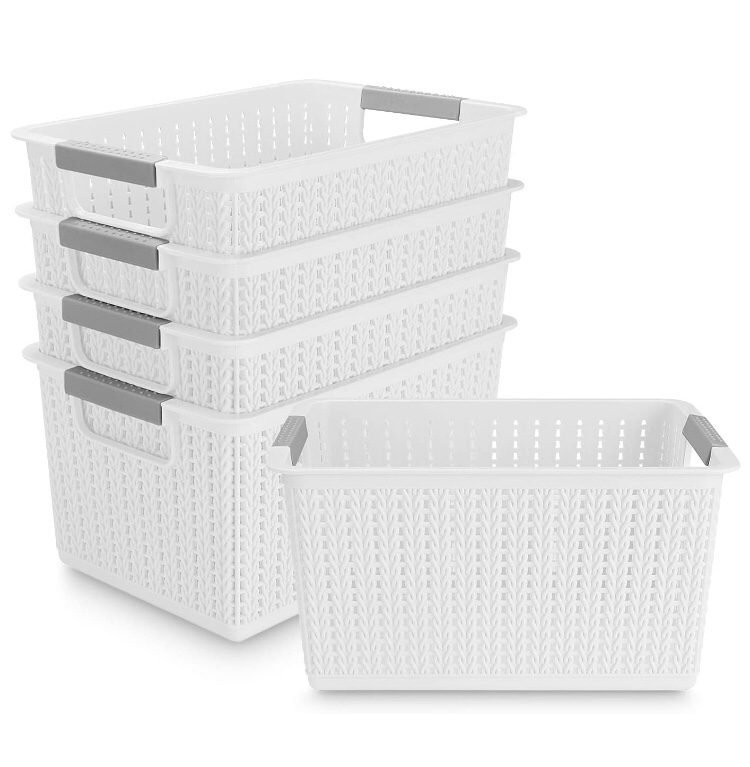 Weave Kitchen Baskets set of 5 – £20.99
5. Pantry ideas for small kitchens
Not all kitchens are created equal, and if you're not fortunate to have a pantry section in your home, fear not, because we've got some super cool organisation ideas that will create a pantry-like space in your kitchen. Keep reading to discover our favourite small kitchen makeshift pantries that will make you forget you didn't have one in the first place.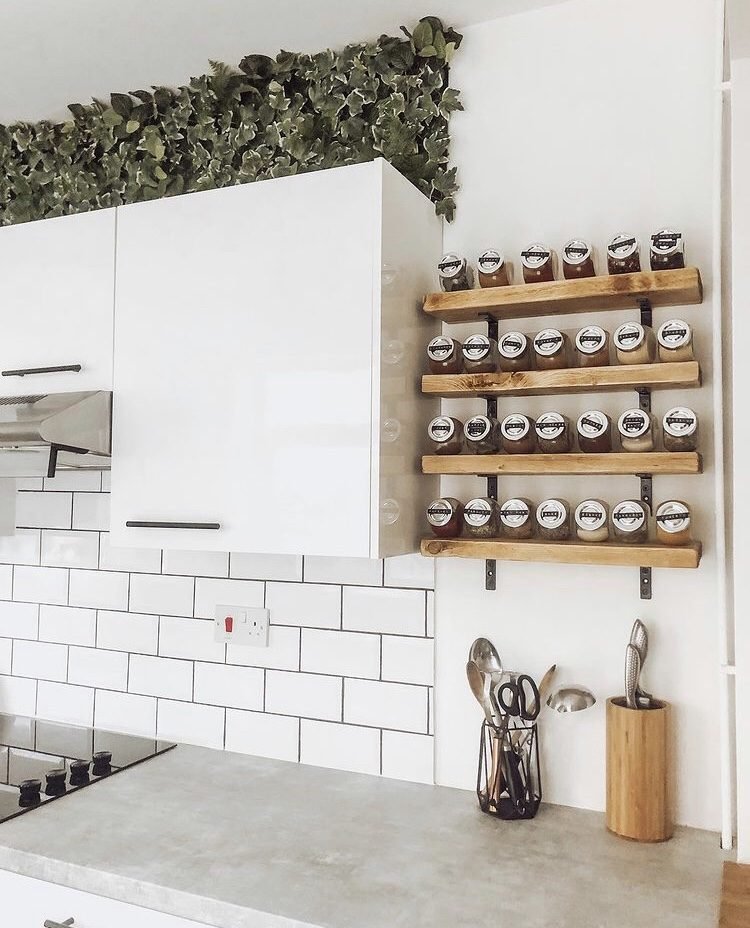 Image source @oursilverterrace on Instagram
Transform your walls into an organised feature. Spice racks that can be fitted to the wall not only save space in your cupboards and on your countertops, but you can organise it to look like a decor feature to brighten up your space.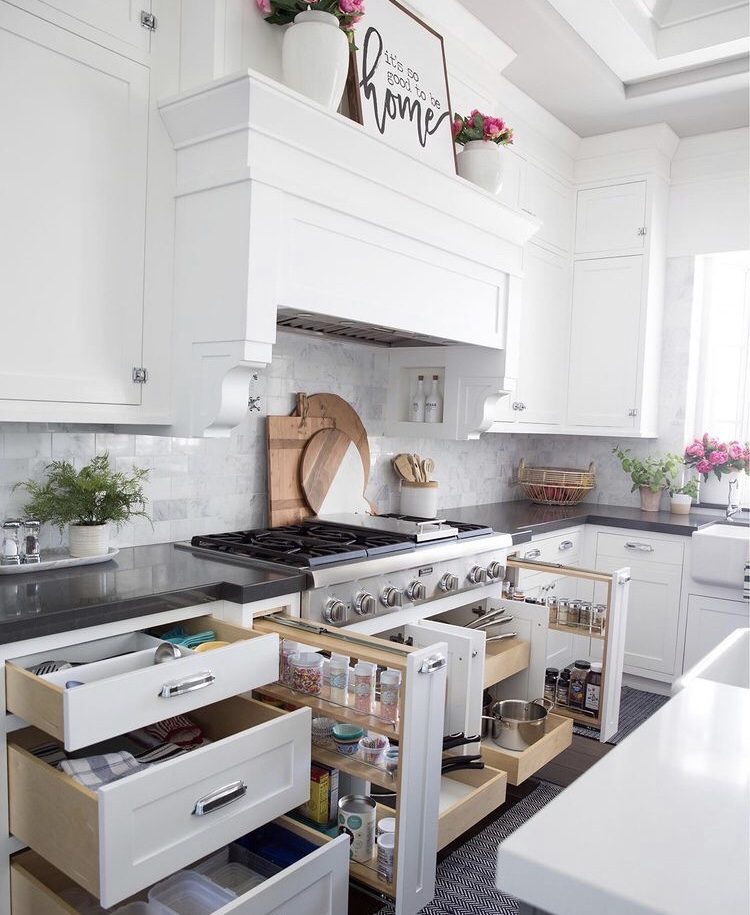 Image course @erin_sunnysideup on Instagram
Being clever with your cabinets is one way to maximise small kitchen space, especially when it comes to being organised. Transform your cabinets so that they work smarter for you, like pull-out pantry shelves and drawer organisers to keep everything in its place and tidy.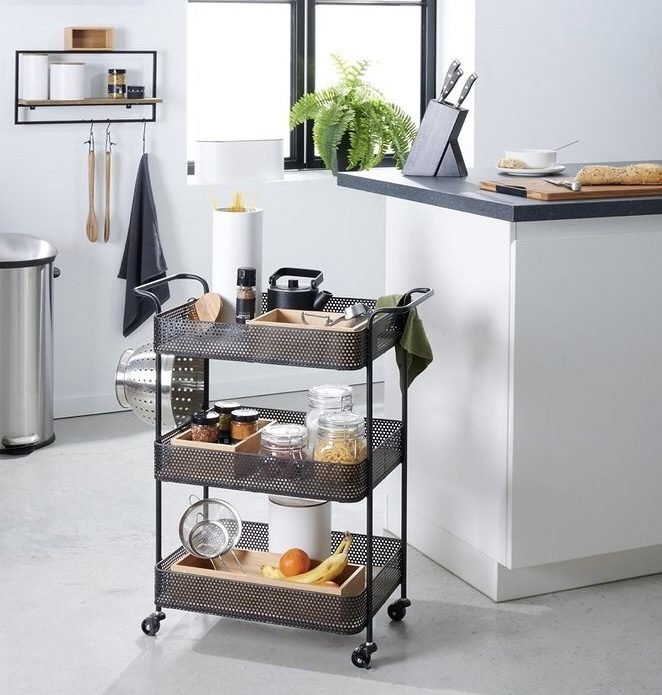 Image source @asashops on Instagram
You don't have to have a big kitchen to enjoy the perks of a pantry. This trolley is both stylish and practical as you can move it around your kitchen any time you want. Plus, there are 3 shelves that you can easily store your spices, tins, appliances and more!