An organized kitchen makes an organised cook and we've got some storage solutions and pantry organization ideas to help you keep your groceries stored in an orderly way.
Pull-out pantry door organizer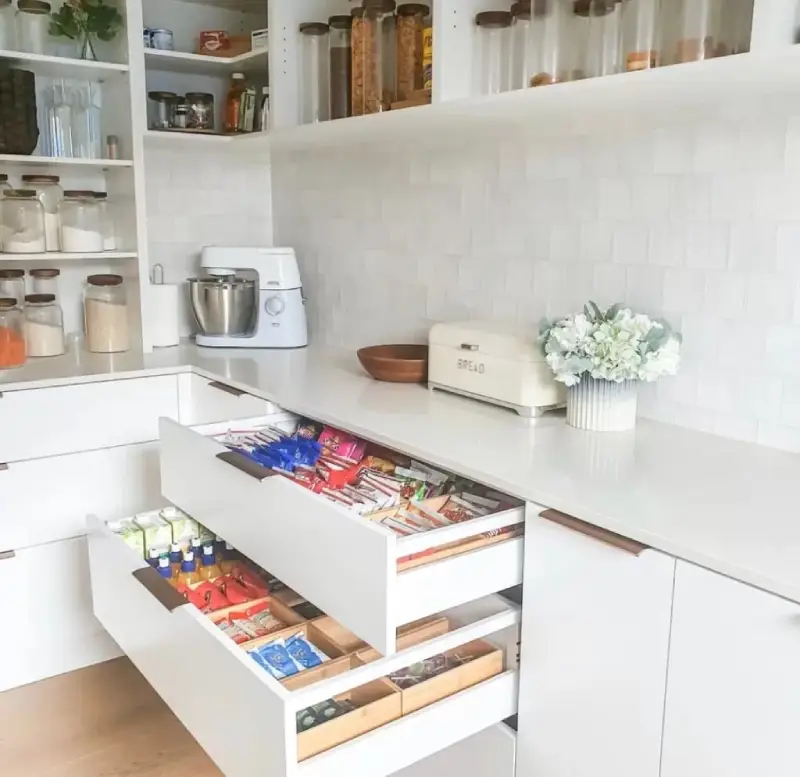 Adding doors to your pantry, or using your drawer space in your kitchen is a great way to maximize space. Pantry drawers allow you to hide away your food and store groceries in one easy solution. As well as being super easy to access, with a display of food at your choosing, pantry doors can be used in just about any kitchen – no matter how big or small!
To maximize on space, separate your drawers with containers to help you keep everything looking neat and in place.
"An organised home is an organised mind."

Athomewith__tanzin
Closet pantry with pull out drawers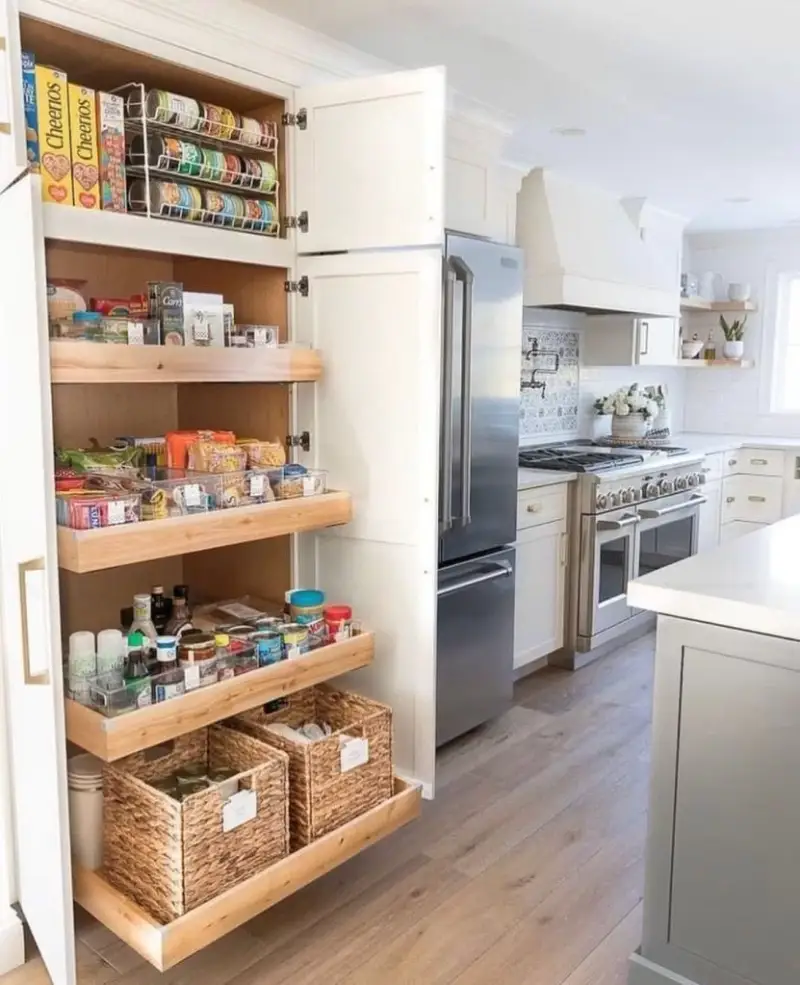 Keep your pull out pantry in order with storage solutions such as can racks, clear containers and large storage boxes. Pull out drawers are a functional way to store your groceries and can be great for knowing what groceries you have.
Can organizer ideas for your pantry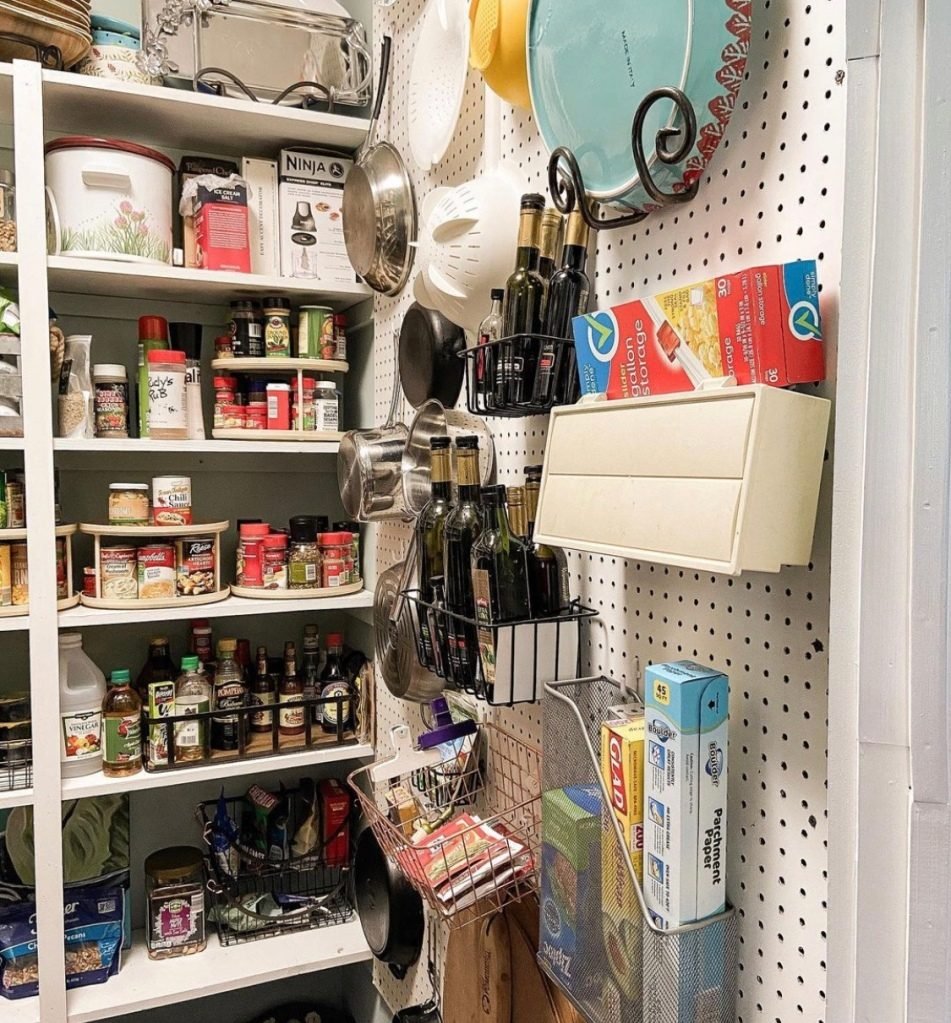 Canned food can be hard to organise as they are bulky items. However, There are plentiful ways to keep your canna in order! Take inspiration from Rachel over at The Ponds Farmhouse, where turntables are used to store a variety of tinned food. This allows you to display your cans whilst also keeping them in order. Being able to rotate your tins on the turn table also means you can keep your pantry organizer for good.
Also try… a pegboard in your pantry
Rachel at thepondsfarmhouse.com shares her pantry tips with us for a fun way to store your pantry items using a pegboard.
She explains "The kitchen itself would have limited cabinets and cookware was always a storage issue in all my previous homes. I dreaded digging through the cabinet to find the pot I needed."
"It's the most brilliant idea I've ever had, in my opinion."

thepondsfarmhouse
Continuing, Rachel's storage solutions is great way to maximize space in a small kitchen. "Everything has a place and you never have to move an item to find what you're looking for."
To find out more about pegboards in your pantry visit The Ponds Farmhouse blog here.
Closet pantry shelving ideas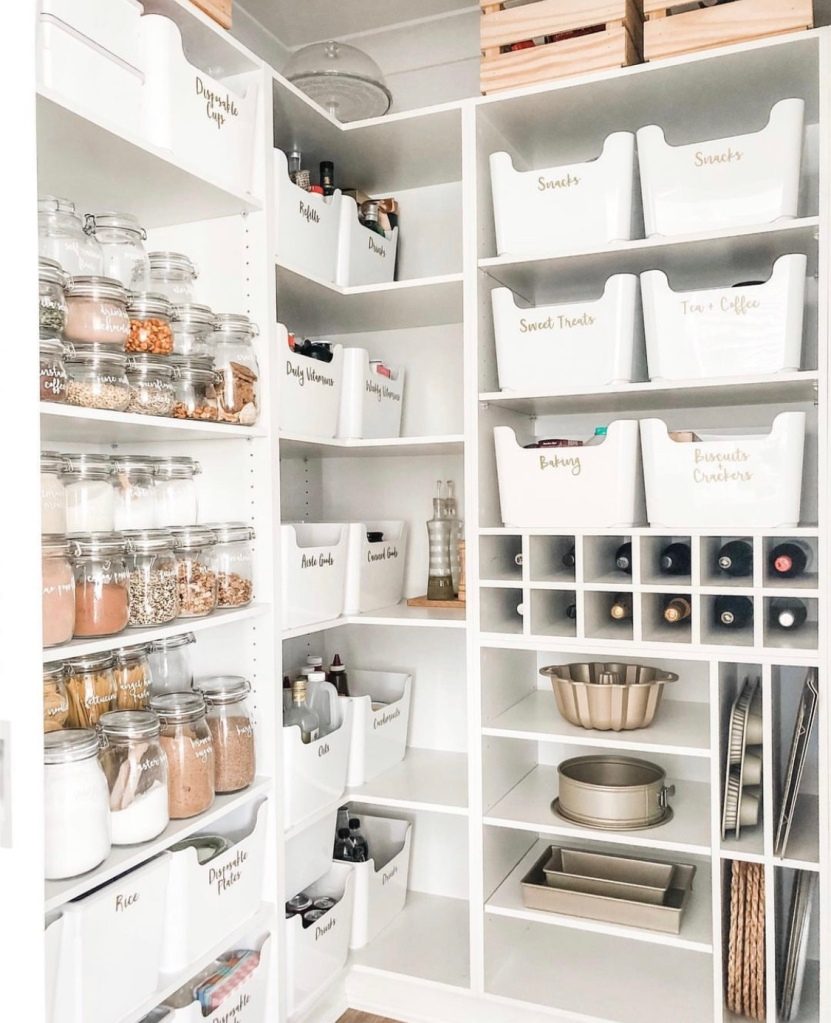 Closet pantries are great for organizing your canned and dry food and to keep them out of the way of the kitchen space. Adding plenty of shelves to your closet pantry is beneficial to keeping on top of your storage. Furthermore, keeping your food stored in labelled boxes and clear jars will keep you on top of your grocery levels.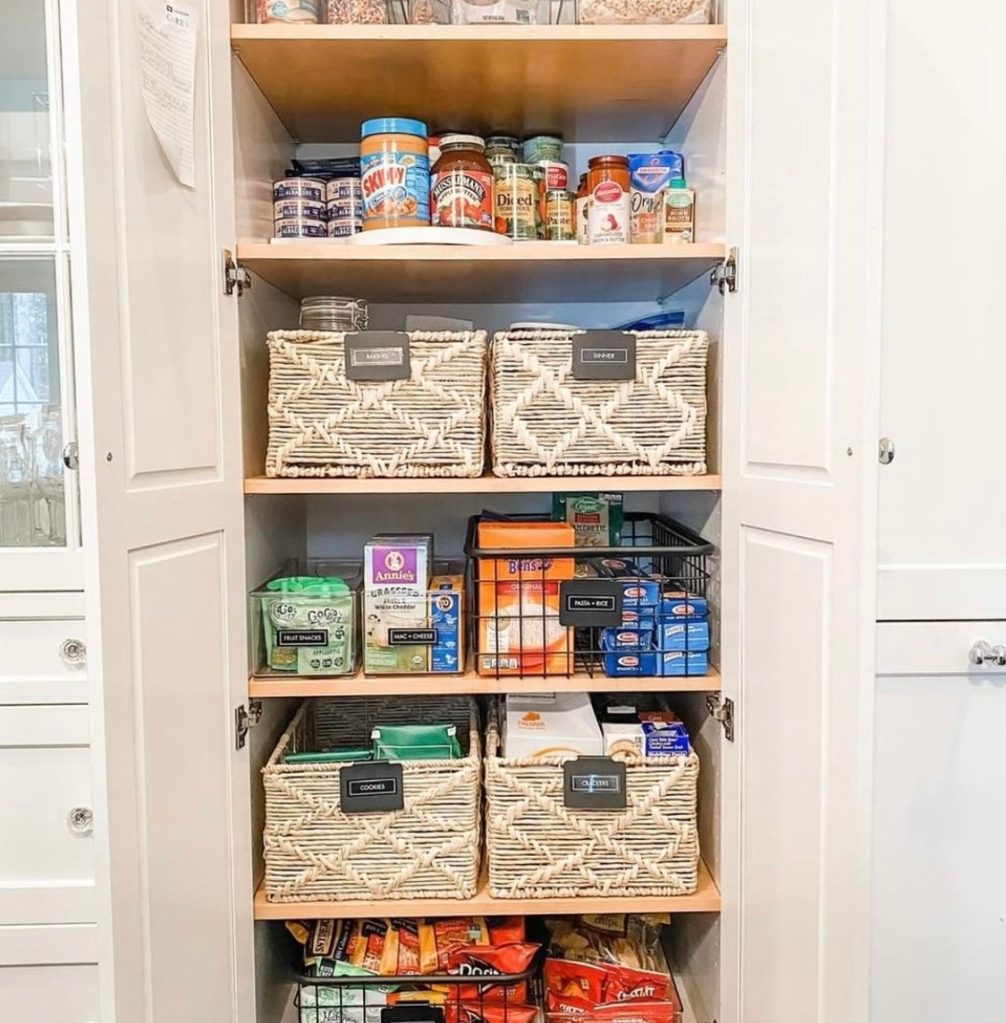 Smaller closet pantries require good storage organization. Baskets are great for this, as they hide away packets, tins and other pantry items in a discreet way. We love this small pantry idea that mixes wooden baskets with crate trays to show off the colourful groceries. A great tip for pantries with storage baskets is to clearly label them so you never lose track of where everything is!
"Use deep bins to maximize the depth of smaller pantries. Deep bins and baskets mimic roll-outs for easy access"

Theorganizedyou
Pantry ideas for bakers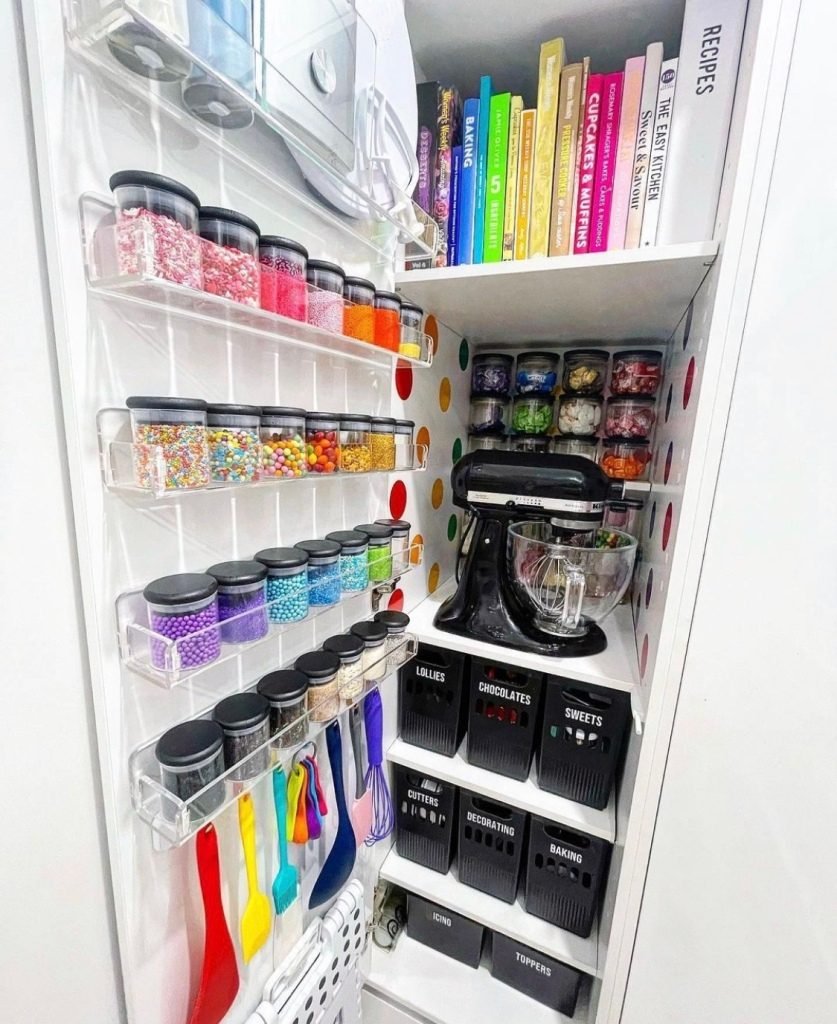 Dedicate your pantry space in sections to create a complete and organized theme such as a bakery section to keep all your recipes and baking equipment in order. We love this colourful baking pantry idea, which makes storing baking books, sprinkles and equipment all in one tidy place. Furthermore, a great way to store your baking toppings is by installing tub holders to your door to maximize space. Using clear tubs, you'll be able to see exactly what you have ready for baking!
Read more: