We've got all the inspiration you need if you've got a tiny living room. From apartments to houses, and bright and cozy interiors, these tiny living room ideas below will help guide you on your next renovation.
Tiny lounge and kitchen idea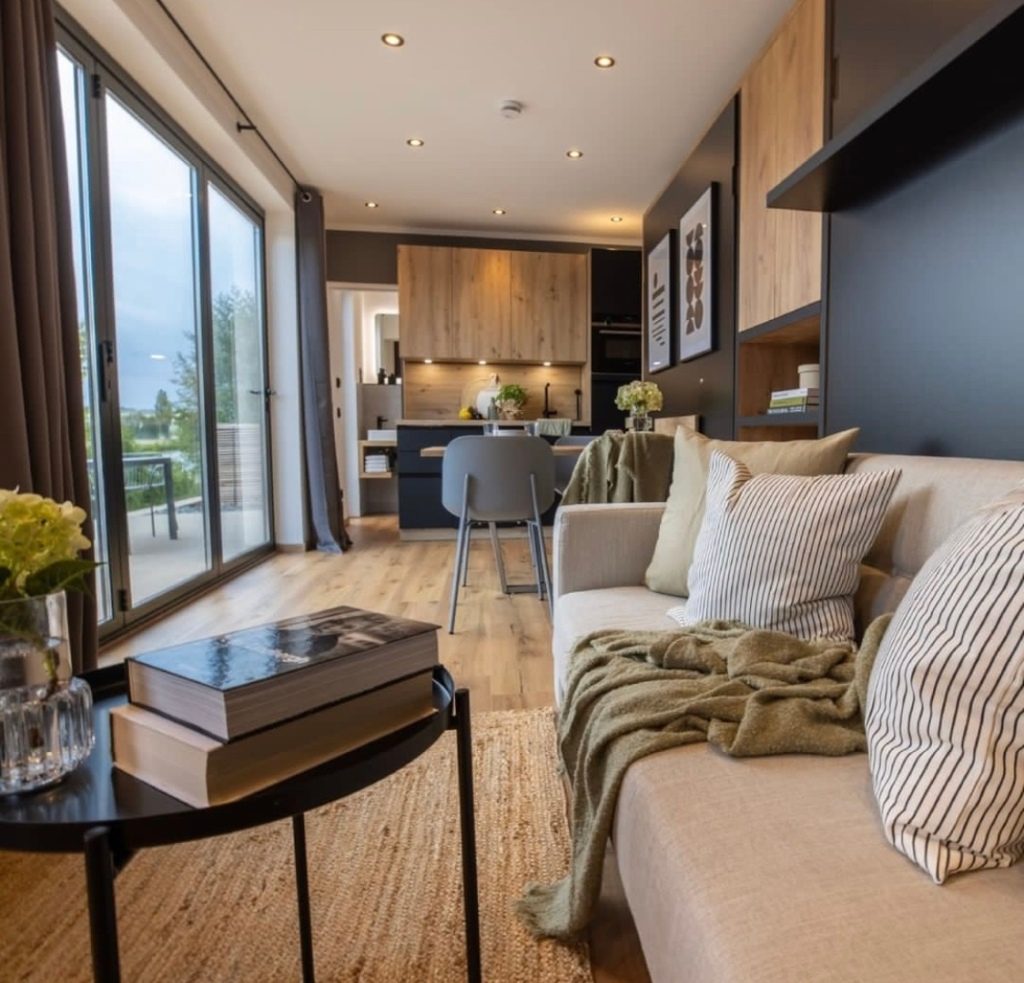 Your couch is the key to creating a comfy and relaxing living room when the space is limited. We love this tiny lounge and kitchen which shows how functional and stylish an open plan layout can look.
Make your tiny lounge cozy with throws and pillows and even add a tiny coffee table to complete the look. Keeping the style of your kitchen and living room similar is key for small spaces, as the space will look and feel more spacious and essentially becomes one living hub.
Paint shade used: code ON.00.45
Grey and white tiny living room idea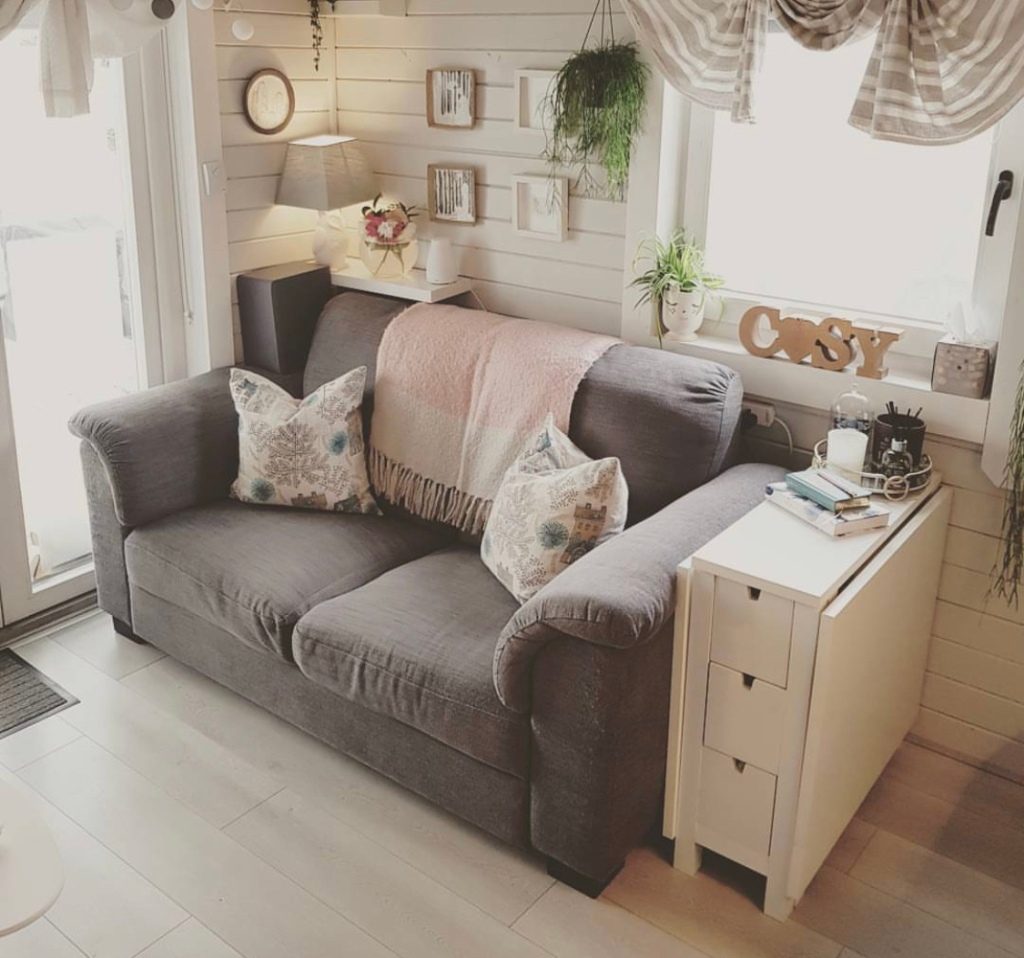 Grey and white is a fab colour scheme for a small lounge, as they are calming and neutral colours that can bring out features of a room to feel spacious.
Choosing furniture for a small lounge is key to making your space functional as possible. We love this idea that fits in a two seater sofa and a foldable dining table that also functions as a side table.
Paint shade used: Oyster Red by Colourtrend
Dark interior inspiration for a tiny living room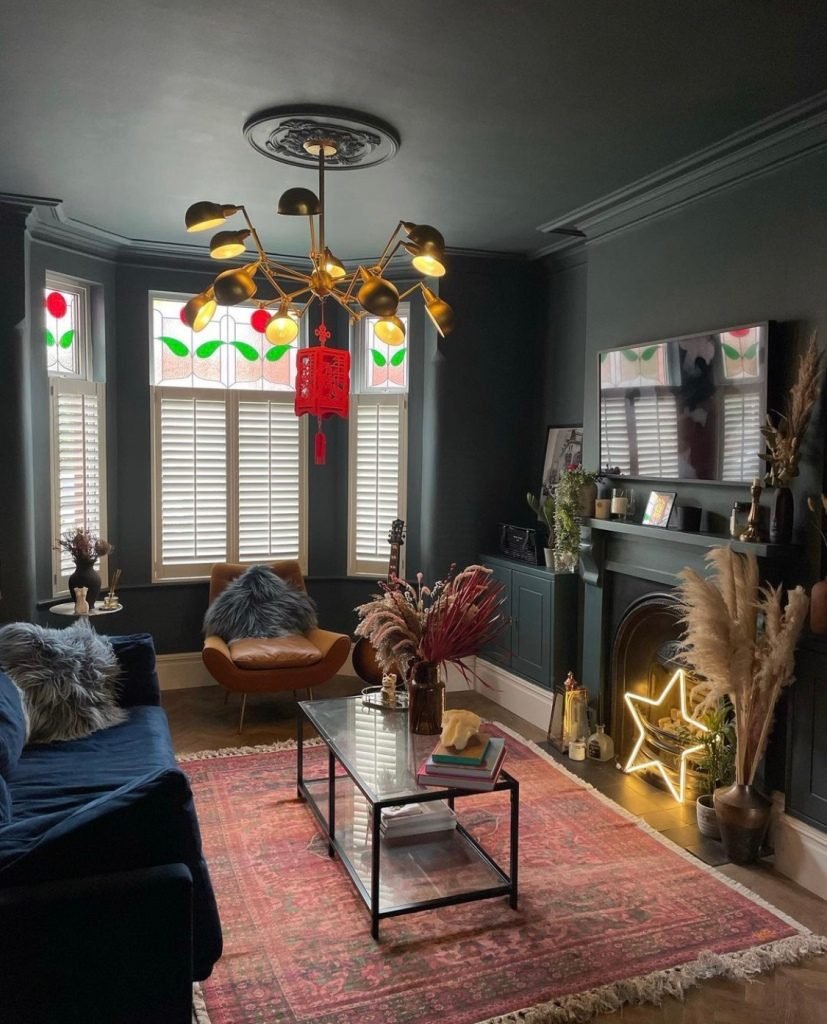 Dark colour schemes are great for small spaces and can really transform your space to add coziness. Darker rooms can make a room look and feel more spacious, as the dark paint covers the edges of the walls and your eyes don't view them as sharply as lighter colour schemes.
Decorate a tiny dark lounge with rich colours for an elegant and warm look. From reds and oranges to purple and blue for a colourful and cozy look.
Paint shade used: Farrow and Ball inchyra blue
Colourful tiny living room idea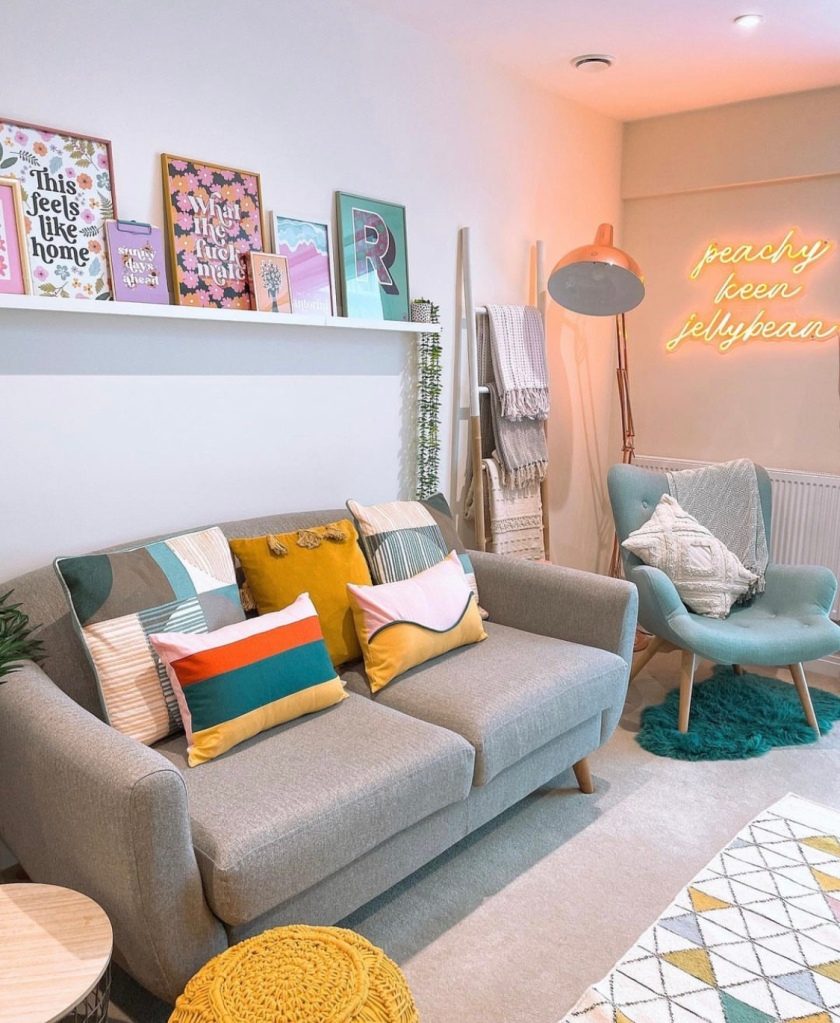 Bright interiors are great for tiny living rooms and can really make your space feel open. We love what Rosie has done with her small living room in a flat. Start with neutral walls and build with bright interiors such as artwork, soft furnishings and rugs to make your space pop with colour.
Paint shade used: Dulux Almond White
Neutrally designed tiny living room idea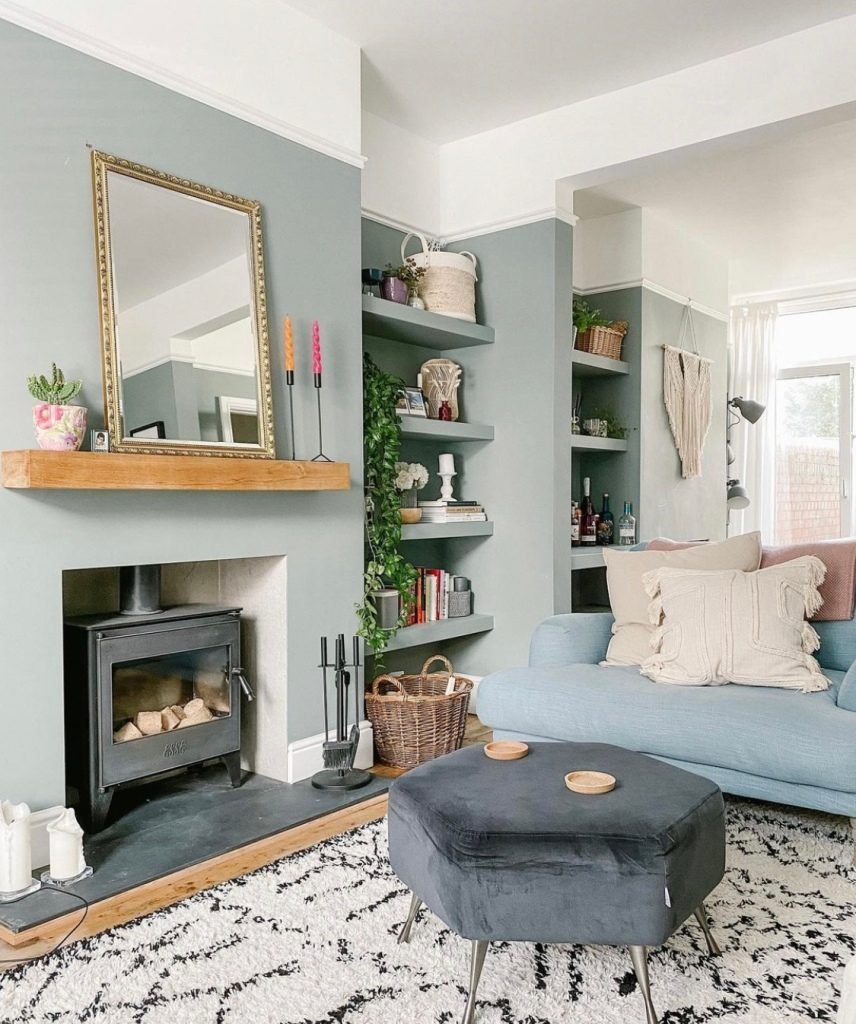 Neutral colour schemes are comforting and relaxing and offer a look of clean and simple living style. If you've got plenty of 'things' to fill in your tiny living room, maximise on a neutral colour scheme to give you that soft and uncluttered look by choosing one or two colours that work throughout the room. Furthermore, the trick is to utilize your space, just like this idea where in-wall shelves are used to store your living room things in an orderly way that won't compromise on space.
Paint shade used: grey patina by valspar Paint UK
Warm and cozy tiny living room idea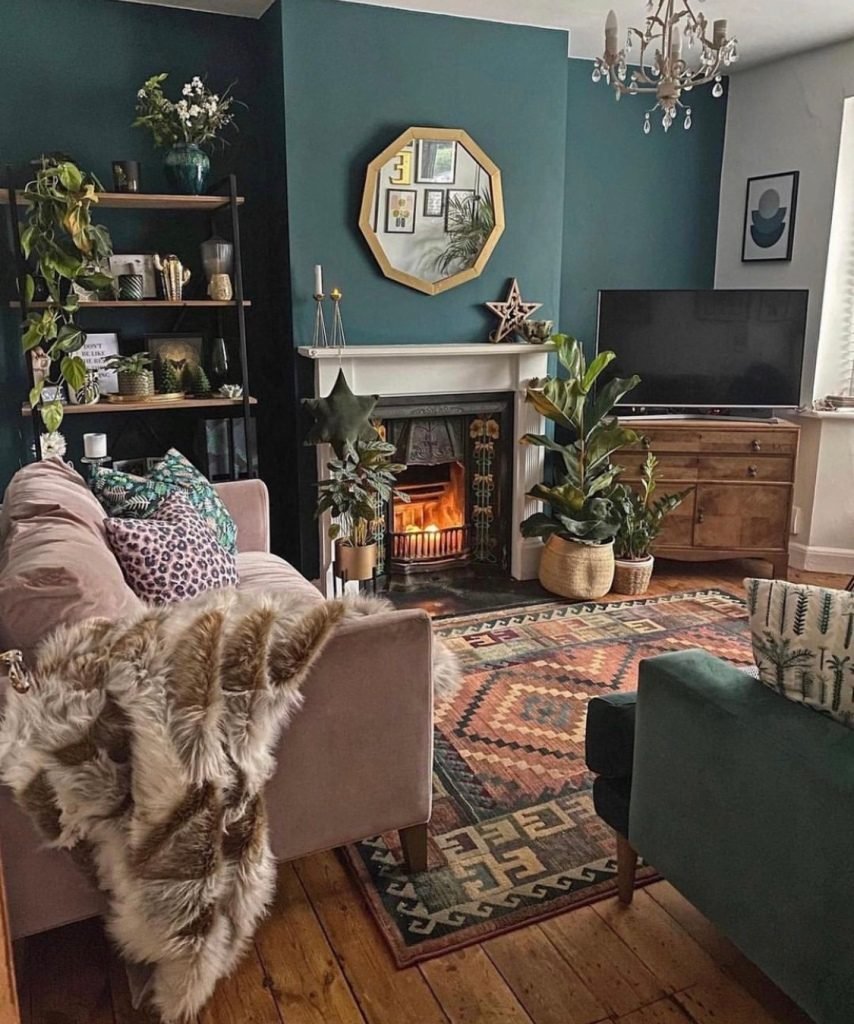 Coziness and tiny spaces go hand in hand and this gorgeous design by Melanie is a great example of how to maximize on a small space. Using eclectic decor, this living room is full of character, while being super cozy and homely. Mixing up and layering your decor choices is great for adding texture and warmth in a tiny living room. Patterned rugs, leafy plants and a variety of ornaments are a great starting point to create your cozy oasis.