Update your home with a fresh look by featuring panel effect wallpaper that is on trend and super affordable without the need of sticking MDF strips to your walls. Furthermore, you can save on painting said panels, as these on trend panel wallpaper designs come in a range of colours to match your decor theme around the home.
Read on to find your new favourite wallpaper featuring the trendy wood panel effect.
White panel wallpaper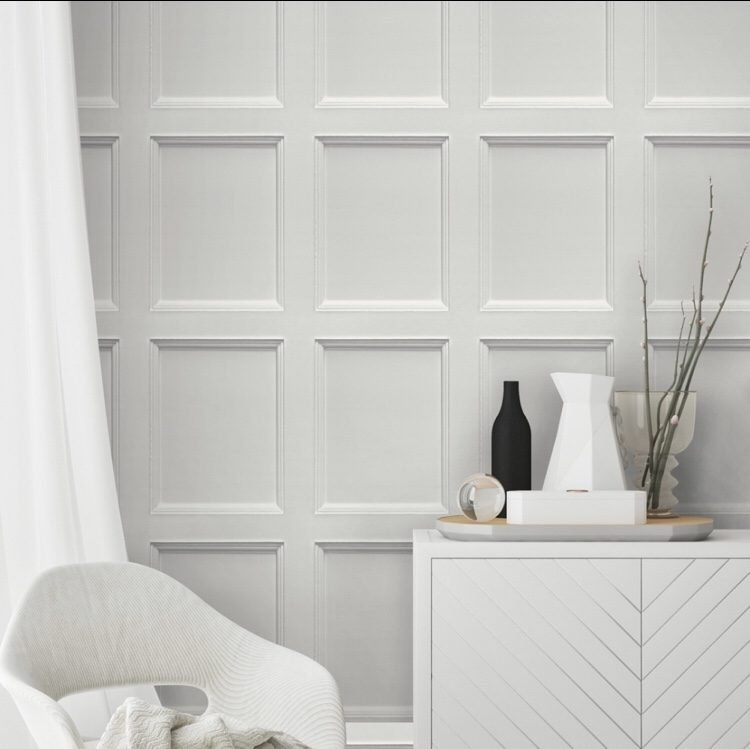 Image source ilovewallpaper
Square wall panelling is a huge trend around the home right now and what better way to style your living space than with a luxurious white panel wallpaper. This gorgeous design will work in any room, whether you're looking doing an accent wall in your living room or to filling the wall against your headboard in your bedroom.
Pink wall panel paper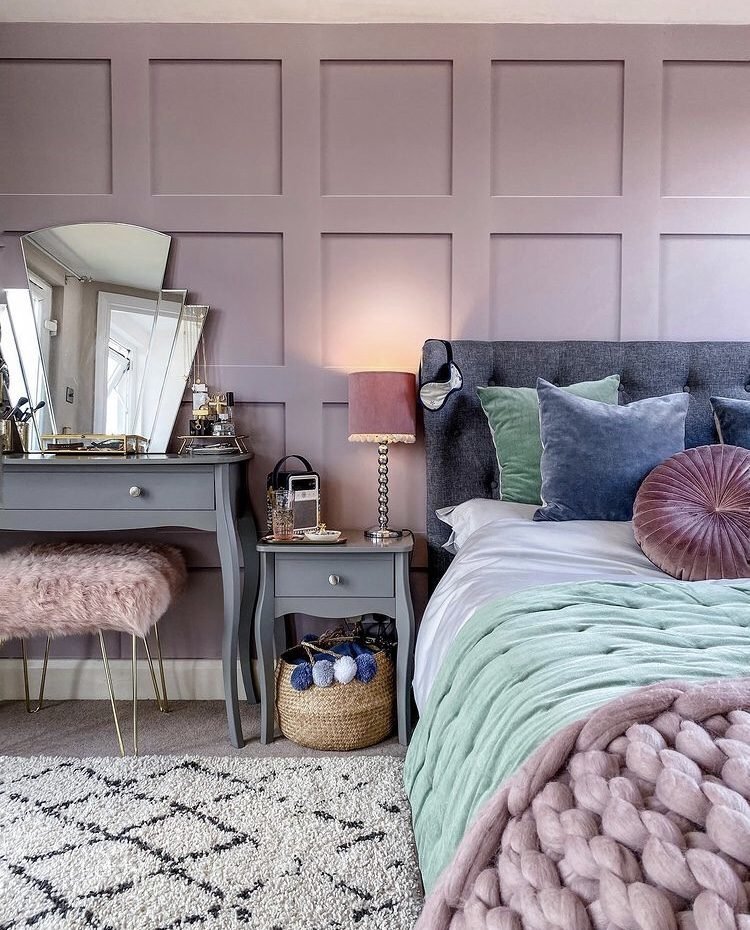 Image source @littlehouseinlondon
It's all in the details when incorporating all your interiors and accessories. We love this pink and grey bedroom design by @littlehouseinlondon that uses a realistic panel wallpaper to add depth to a plain wall. The clash of texture going on in this bedroom, from the fluffy rug to the knit throw and luxurious velvet fabrics all come together to create a snug space.
@littlehouseinlondon is giving you 10% off your next wallpaper at ilovewallpaper.co.uk- search for 'blush panelling' to find this exact design
Rustic wood effect panel wallpaper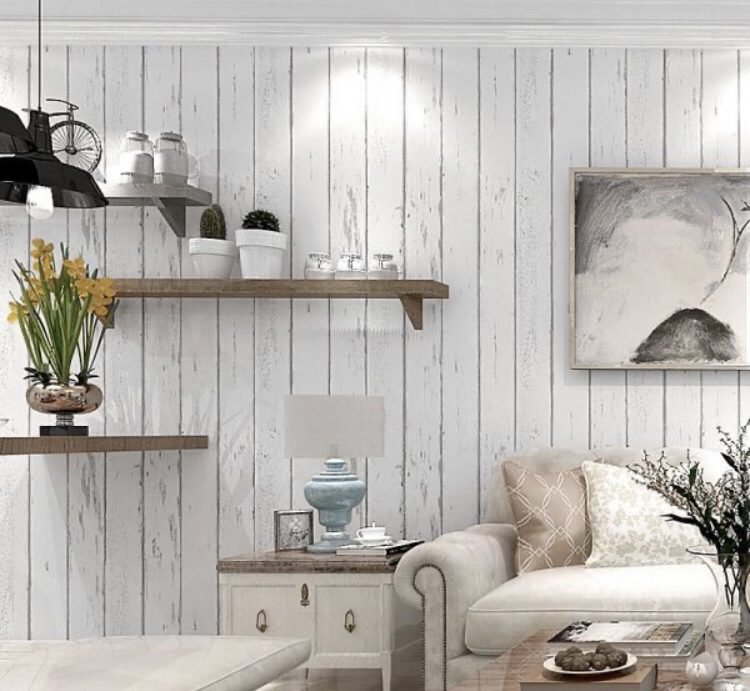 Image source Litfad
Create a space in your home that is chic and relaxing with this vertical stripe panel wallpaper in off white. Ideal for living rooms and kitchens, the rustic wood panel effect wallpaper will add texture and coziness to your home without the hassle of hammering wood panels to your walls.
Beige panel wallpaper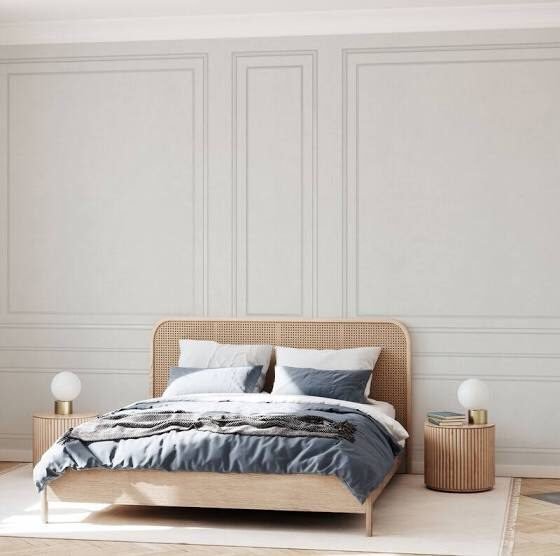 Image source Photowall
For a subtle panel effect wallpaper, opt for this beige design. The multi panel design in different sizes is both traditional and classic for an elegant and timeless style in your home. Furthermore, you can adjust the dimensions of the wallpaper to match your walls exactly.
Vintage green panel wallpaper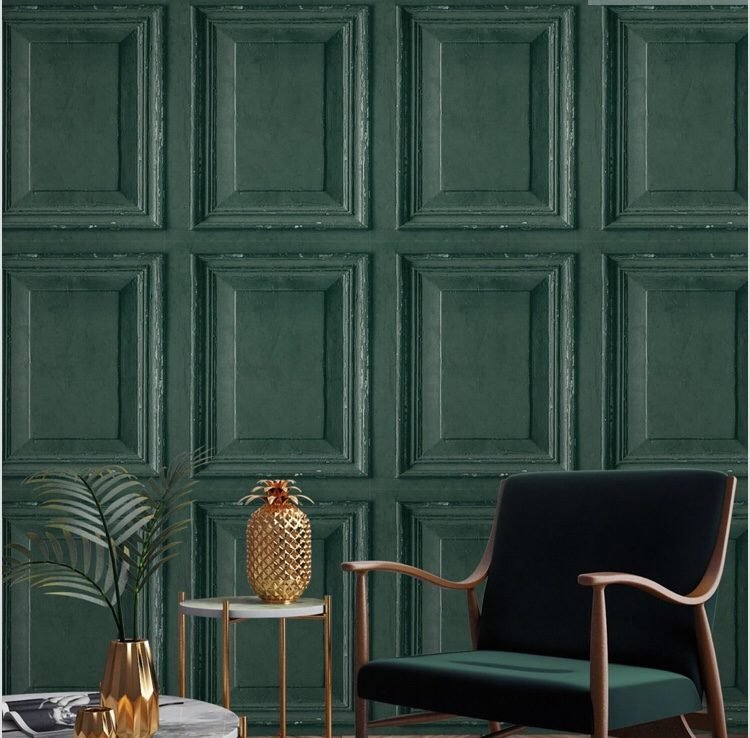 Image source World of Wallpaper
Go vibrant and elegant with a deep green panel wallpaper. The rustic design brings to life vintage flair with realistic looking panels using clever shading to add texture. The gorgeous green is a bold shade for your home, which can be used as a statement wall, oras a complete look on all of your walls. Match with Victorian style decor to make the panels come to life.
Blue panel wallpaper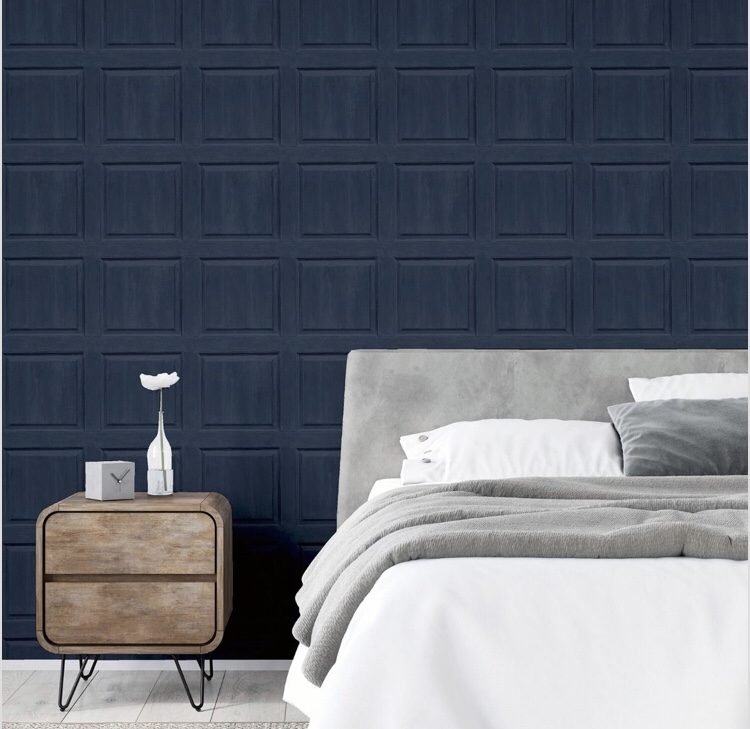 Image source World of Wallpaper
Traditional wall panelling is perfect for adding texture and depth to your walls, and the same can be done with wallpaper. This navy panel wallpaper with a washed effect brings both depth and texture to the bedroom walls with a matte finish. Square panelling designs like this wallpaper creates a stylish pattern as a feature wall or can be used on all of your walls for a cozy and moody bedroom style.
Grey panel wallpaper
Image source World of Wallpaper
Add a dark feature wall to your bedroom with this rectangle panel wallpaper in dark grey. The realistic design with marble effect pattern is perfect for styling a grey bedroom to add depth. Also, the subtle sheen element catches the light to brighten your space for a unique panel effect feature wall.