Style your bedroom with moody blues for a dramatic, relaxing and romantic space to recline each night. Our blue bedroom ideas offer inspiration to help you make your space inviting and warm.
Floral blue bedroom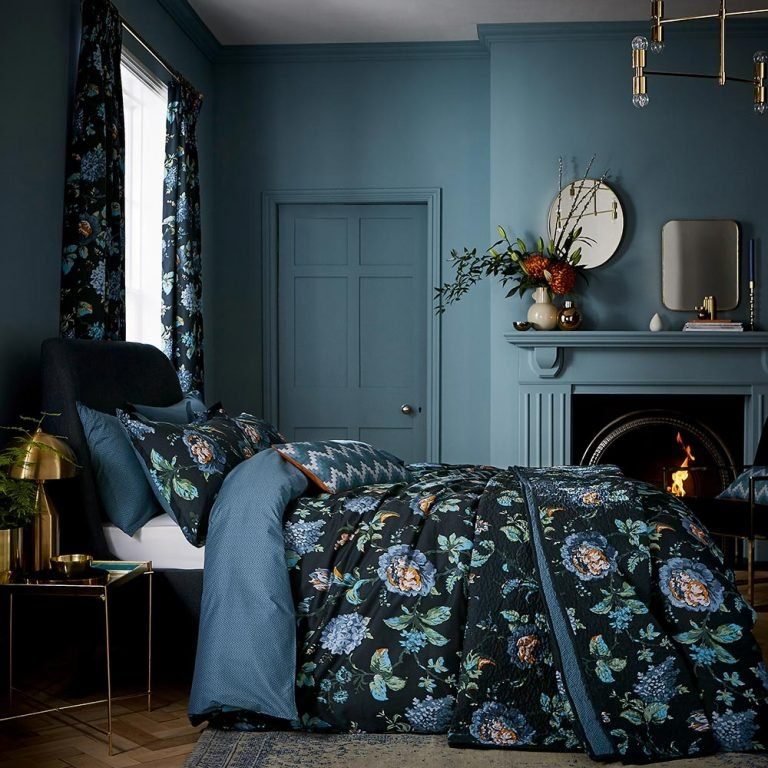 Break up blue interiors in your bedroom with patterns to add texture, like this inky blue duvet with coral blooms for a moody and cozy statement look in a bold room.
Velvet blue bedroom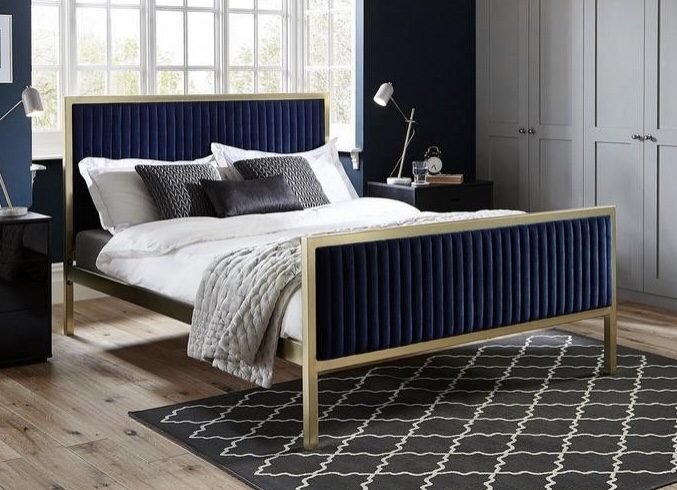 Add a touch of Art Deco luxury with this blue velvet bed with gold frame that looks minimal and stylish even in a small room.
Inky blue bedroom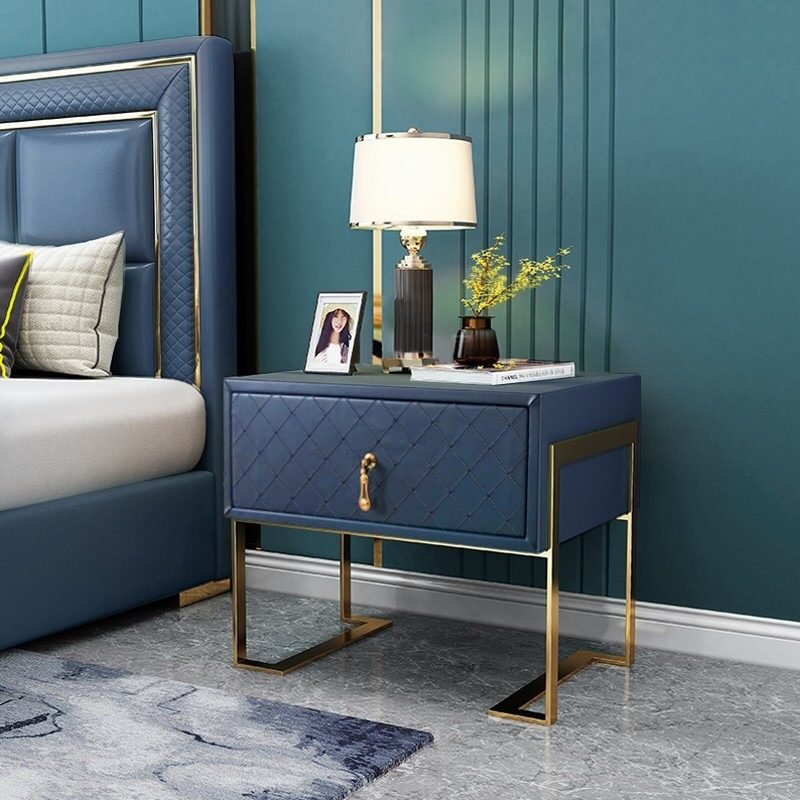 Match your blue bedroom design with contrasting furnishings, like this gorgeous blue nightstand with luxurious gold legs and matching handle. The PU leather upholstery adds texture and luxe for a sophisticated look.
Blue and gold bedroom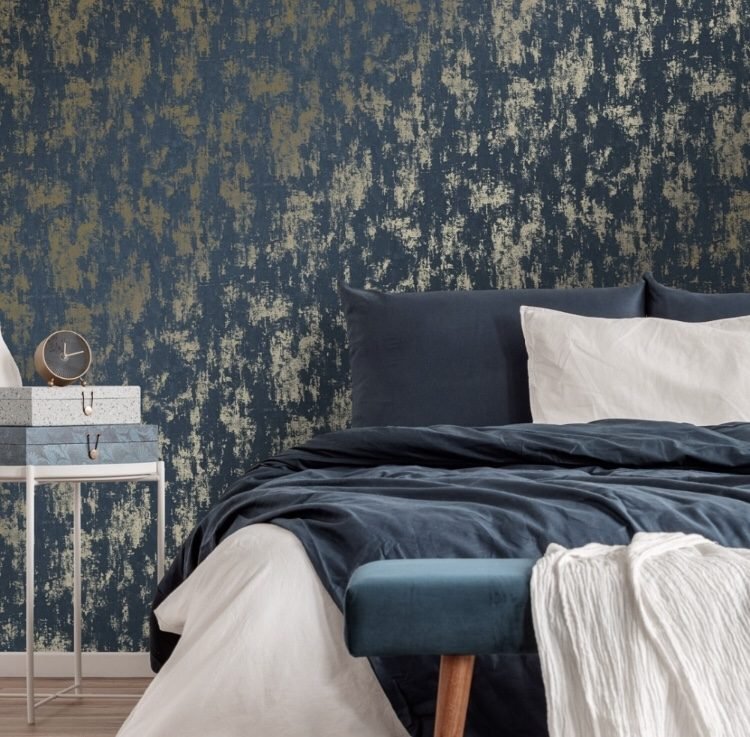 Blue and gold is a great combination for the bedroom as the colours come together to bring a real sense of luxury to the space. This beautiful navy blue and gold wallpaper adds instant texture to your bedroom walls. Combine with blue decor and bedding and white elements to attract the eye.
Romantic blue bedroom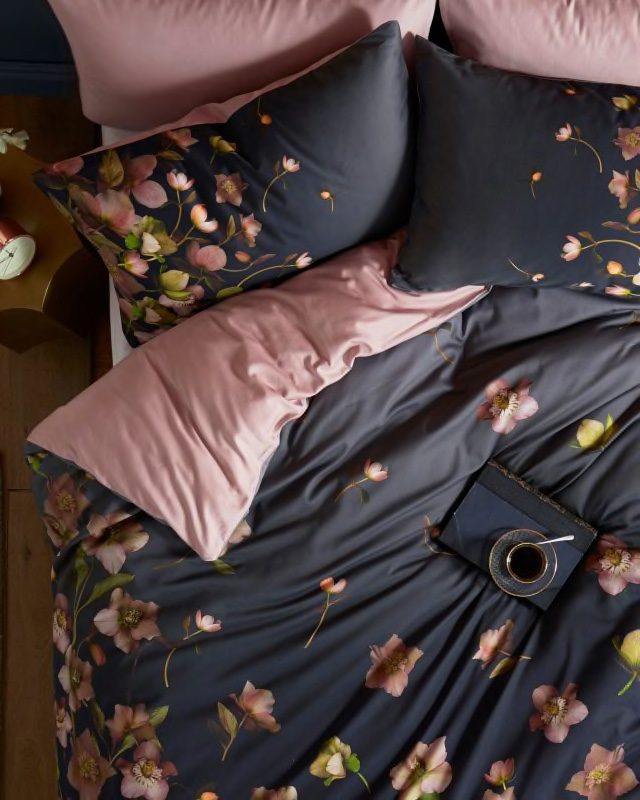 Create an intimate space in your bedroom with this gorgeous Ted Baker floral duvet in a dark blue and pink that oozes with luxury and looks utterly romantic. We adore how the blue and pink mix together for a delicate look to a blue bedroom style.
Moody blue bedroom walls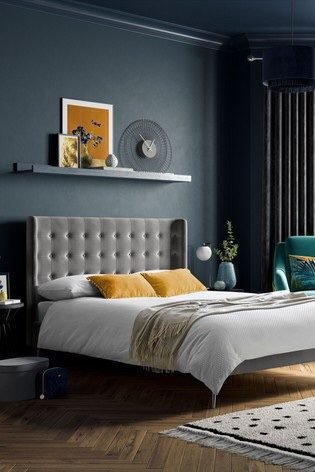 Paint your bedroom walls in a dark moody blue shade like this design by Next. Moody interiors don't have to mean dark and gloomy and this example is perfect for showcasing that with pops of colour from the yellow cushions and artwork.
Mood lighting in a blue bedroom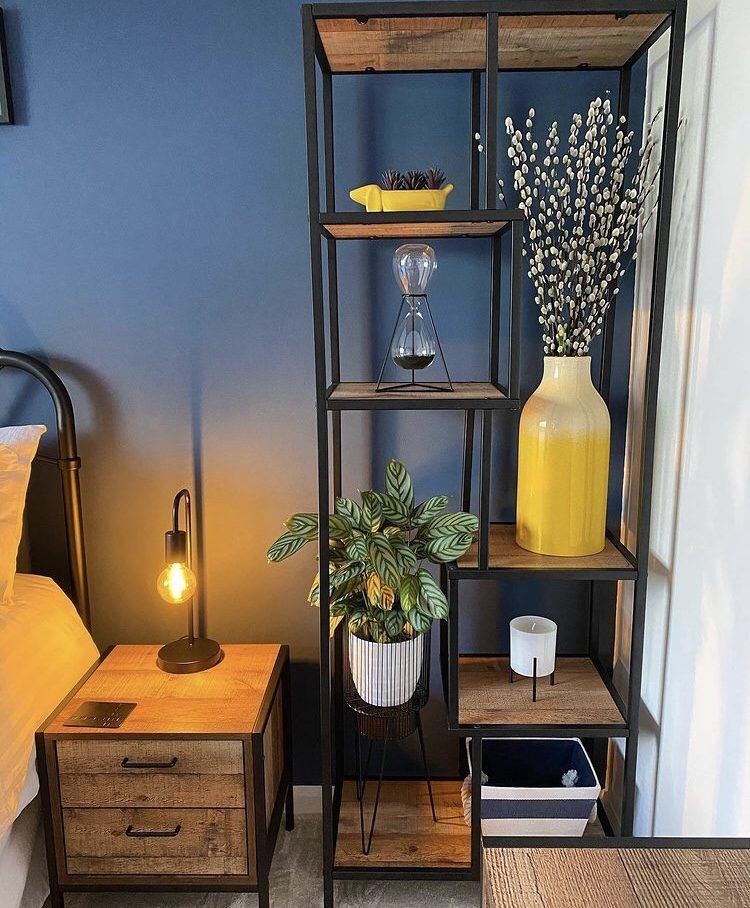 Bring your blue decor and styling to life with mood lighting to make your blue walls warm and cozy. This blue bedroom idea by @anglesey_home_renovation on Instagram combines industrial metal and wood shelving and nightstand together for a rustic and moody look.
Dramatic blue and white bedroom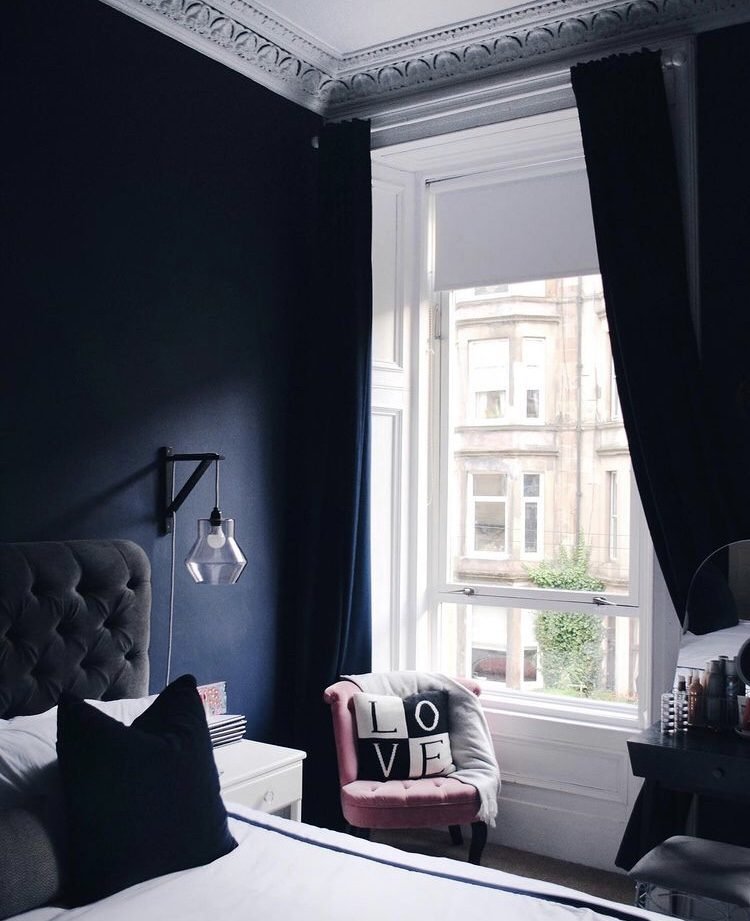 High ceilings, luxurious curtains and velvet furnishings come together exceptionally well in this gorgeous blue and white bedroom by @theneutraldesigner on Instagram. Typically, too much white in a room stops the design from being moody, but the use of white ceilings matched by the window and the bedding makes the space still appear dark and indulgent.