Thinking of making a change to your bathroom? Swapping out your old bath panelling for a new one could be the trick you never thought you needed!
Our bath panel decorating ideas are here to help you pick out what styles will work best in your bathroom for the look you want to achieve.
Glossy tile bath panel decoration idea for a city chic bathroom look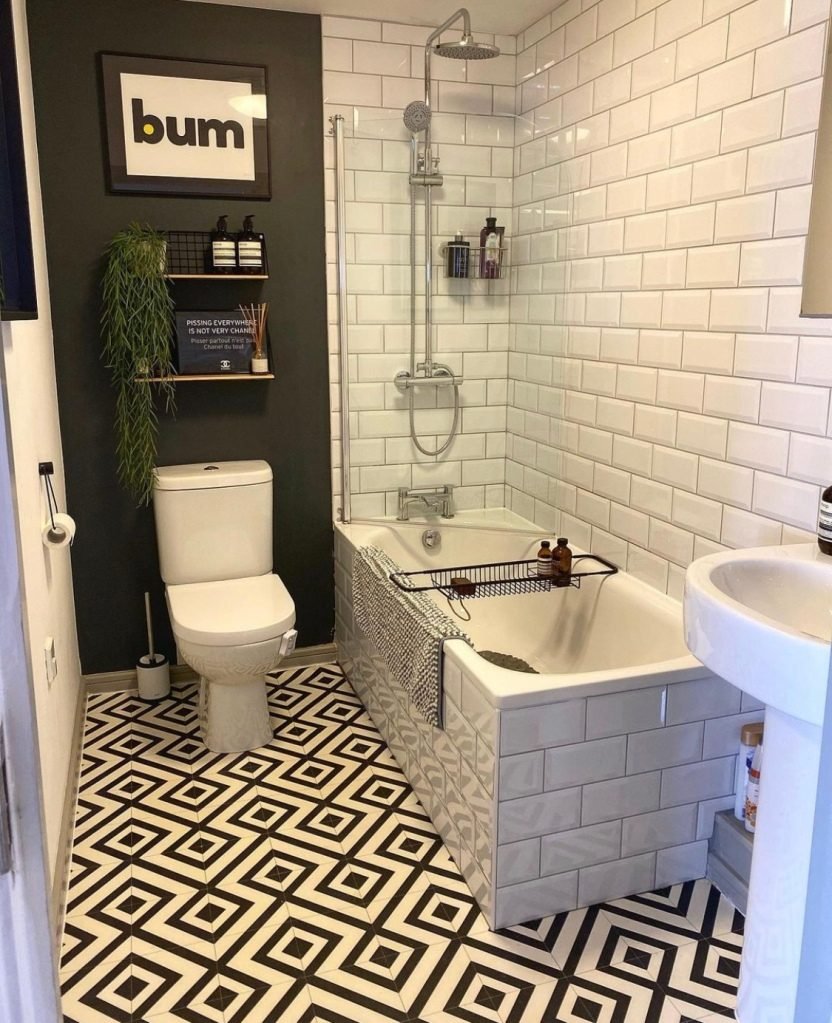 We love this monochrome bathroom design that blends wall tiling with the bath panelling that offsets the bold floor tiling.
Give your bathroom a statement look with glossy white tiles for a luxurious finish. Additionally, give your bathroom a city vibe by using black grout, which will make your bath panels pop.
Fresh and fun white bathroom ideas
Graphic bath panel decoration idea for a statement look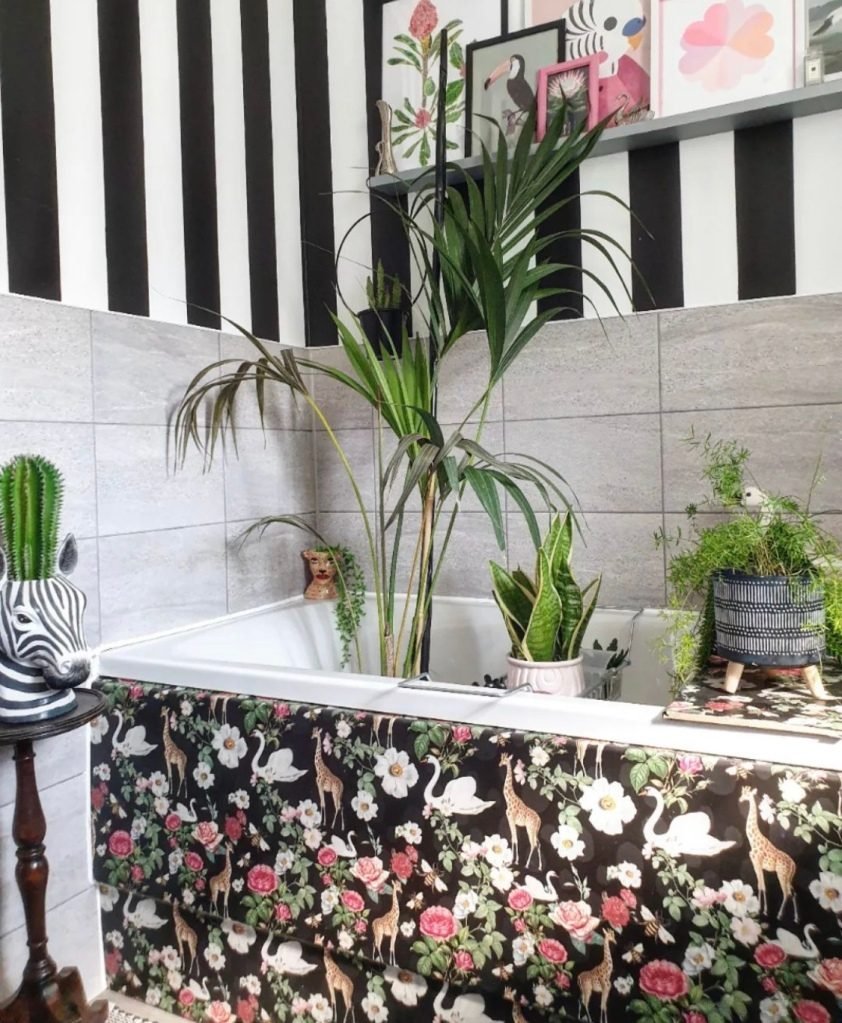 Bring your bathroom to life with a statement look by covering your bath panels with adhesive prints to match your home style and character. This bold print by get.kooky is fun and stylish that adds colour and patterns to a simple bathroom scheme.
Pattern bath panel and floor tiling decoration idea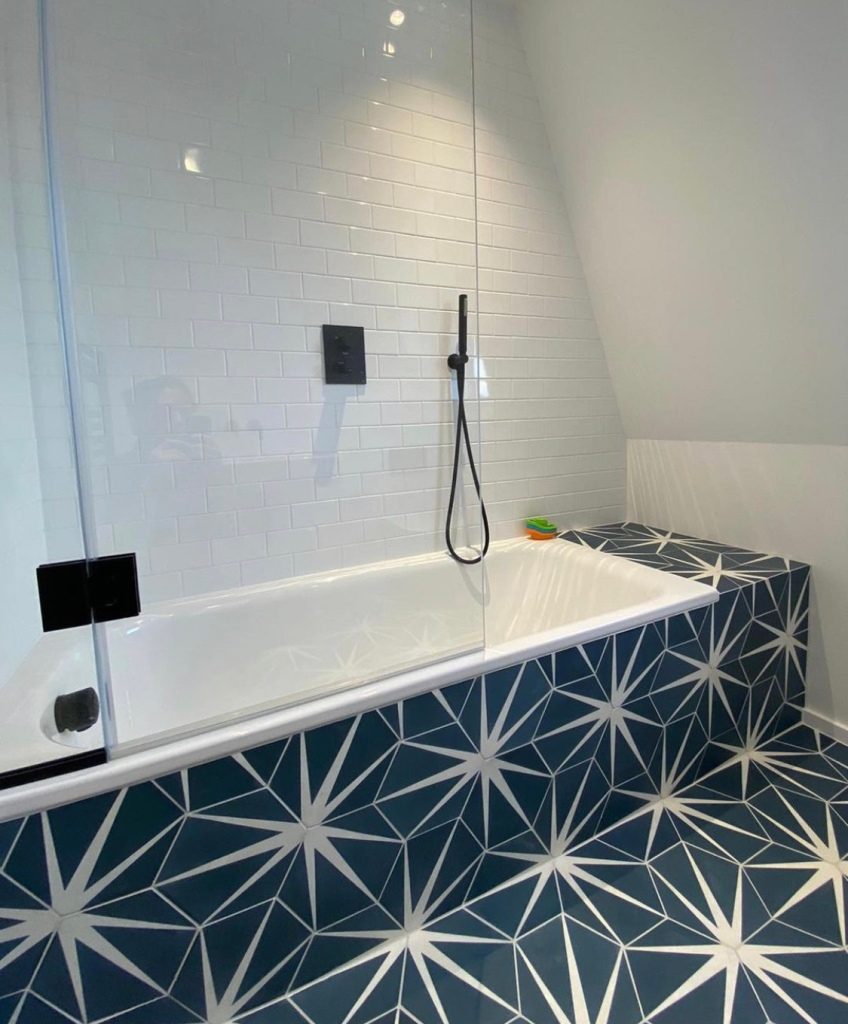 Let your bath panelling take center stage for a show stopping look that oozes style and charisma. This gorgeous ceramic geometric style panelling that follows through to the flooring makes a dramatic look and gives life to a simple white tiled bathroom!
Best Bathroom flooring ideas to spruce up your space
Wood effect bath panel decoration idea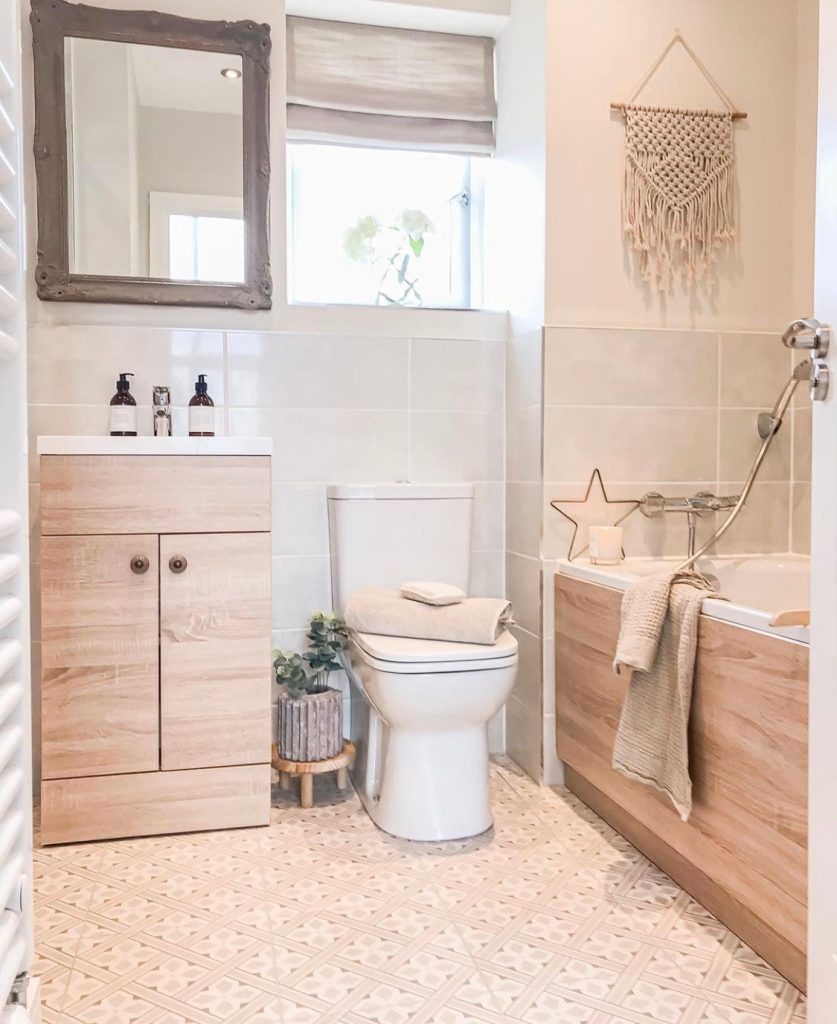 Matching your bath panels to your bathroom decor can really make the look and feel of your tub come together. We love this wood effect bath panel decorating idea that uses a simple white and beige colour scheme for a relaxing ambience that also brings in the feeling of nature.
Add texture with terrazzo bath decoration panels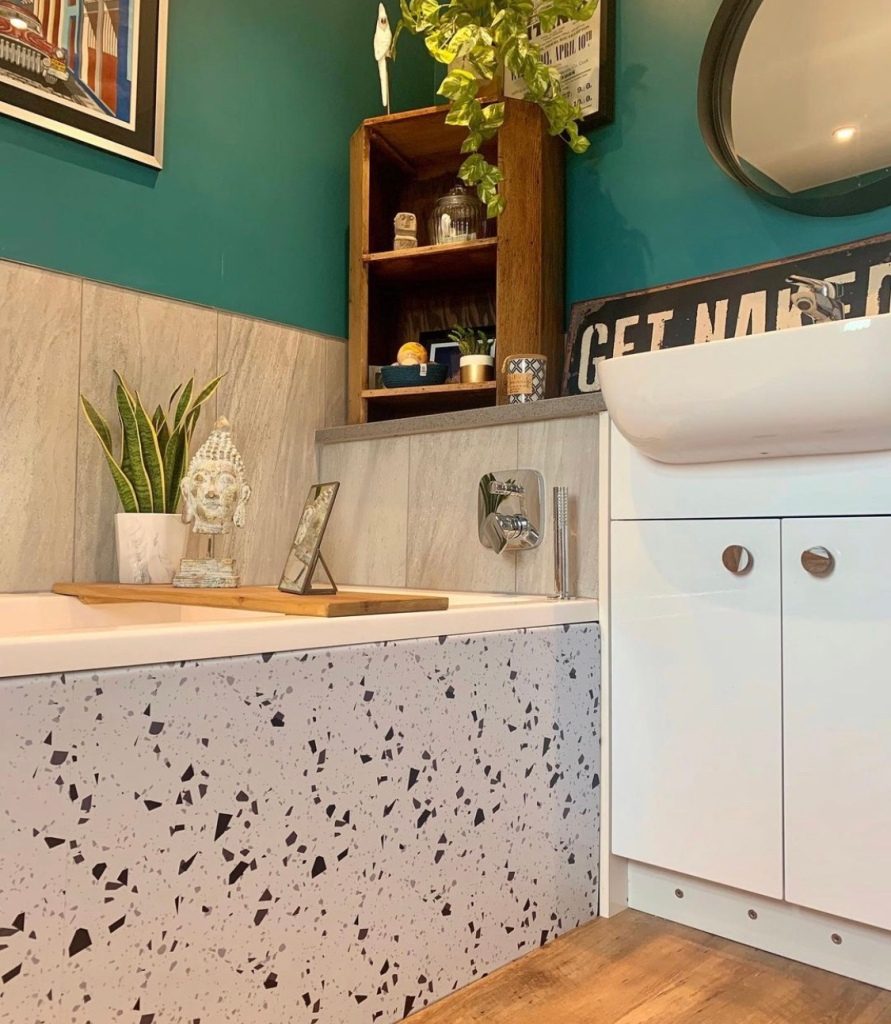 Looking for a quick DIY hack to transform your bath? Over at SophieAdele interiors, they show us how easy it is to add simple styling to your bathroom using vinyl. If you've got a mix and match colour scheme in your bathroom, such as different colours and shades, terrazzo effect panels can really make your space come together and harmonise the different colours.
Mosaic bath panel decoration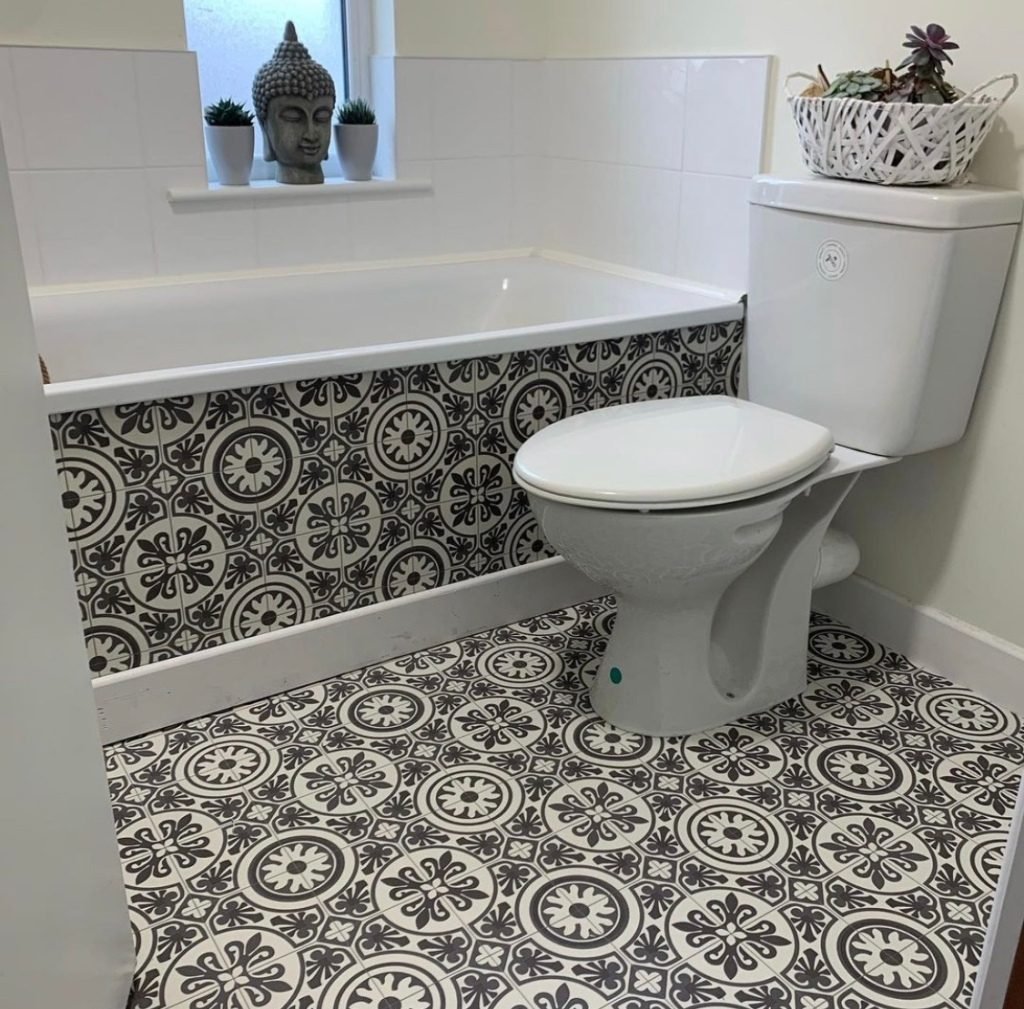 Add contrast to your white bathroom with patterned floor tiling and matching bath panels. Mosaic is a great pattern to use in a bathroom as it's classic and timeless so once you've decorated your bath panelling, it will last for years to come.