Fresh ideas to make your white bathroom pop
How to make a white bathroom fun?
White bathrooms are perfect for offering that fresh and clean look that you want to achieve. If you're wondering how you can make your bathroom fun, there's plenty of ways to do this. You don't have to do a complete renovation either, you can add playful tiles to complete your space, create a bold statement with shower dividers and accessorise with decor peices.
White marble shower tiles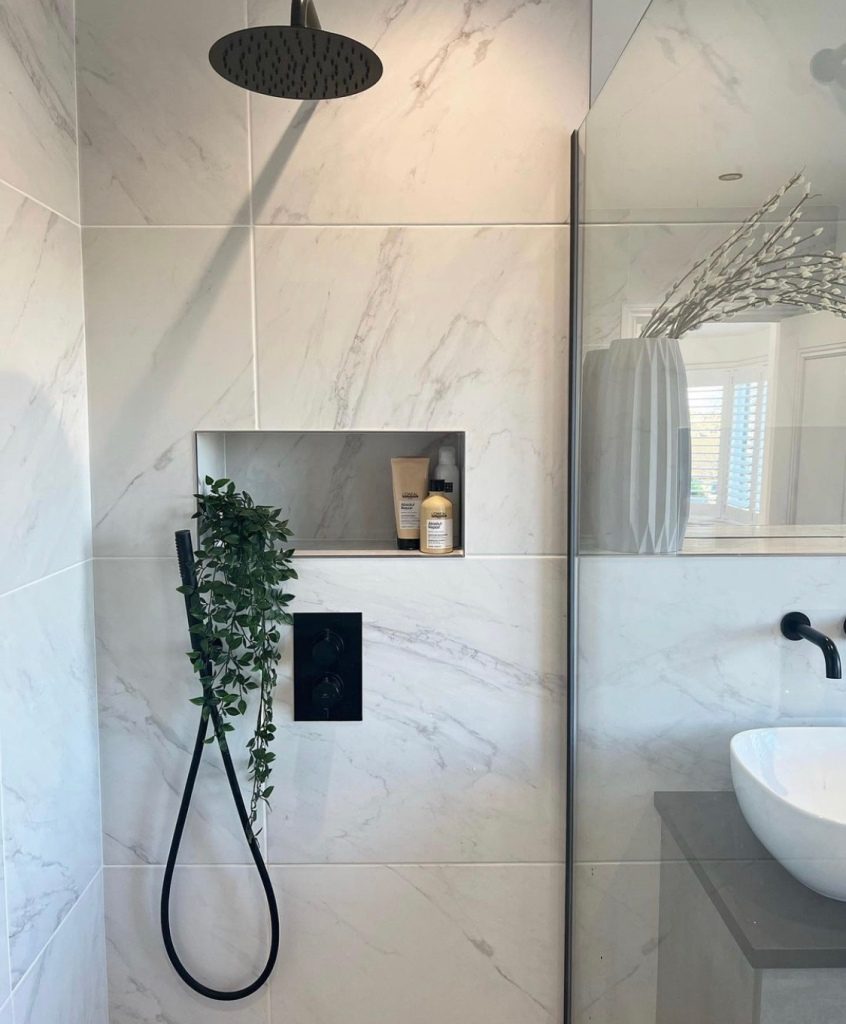 Spruce up your shower cubicle with marble effect tiles that will warm a white bathroom space as well as bringing in an element of sophistication. Bold fixtures like black showers and taps can give a marble tile bathroom a modern look while sticking to a minimalist design.
Where to get these tiles: Mountain Warehouse 'Hellas Range'.
White farmhouse bathroom idea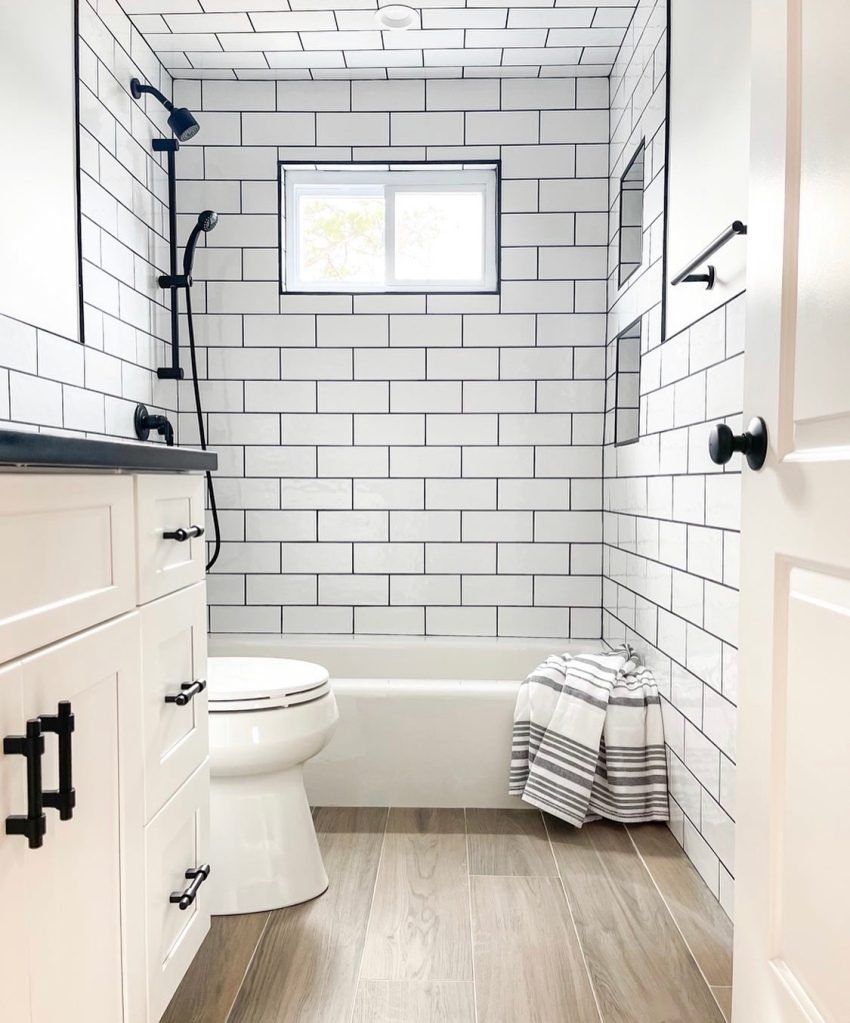 Combine city styling with farmhouse features for a fresh bathroom that oozes with style. If you're thinking of transforming your white bathroom to look more fun and unique, why not opt for bold white tiled walls with dark grout that will add instant style to your space.
To add more of a statement, carry the bold design through on your bathroom furnishings by switching out your handles, taps, and countertops for black designs.
Related: How to make your home look like a country farmhouse
Spruce up your white bathroom with terrazzo tiles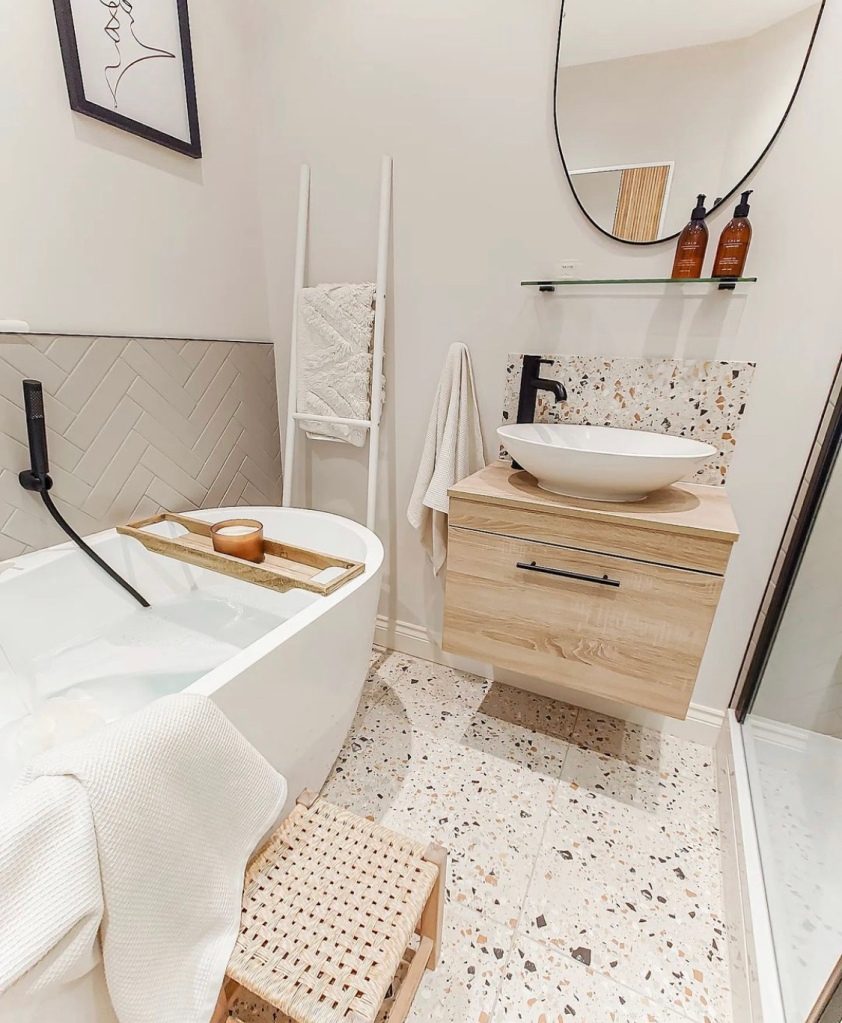 If you're looking to break up your white bathroom with colour, try incorporating terrazzo tiles into your space for a subtle colour upgrade. Available in a variety of shades, opt for terrazzo tiles that have pastel shades to keep the tone of your bathroom calm and relaxing.
A great way to style your white bathroom with terrazzo tiles is to tile your flooring and also part of your wall so that your space flows effortlessly, just like this gorgeous design by Carly.
Where to get these tiles: Mandarin Stone Official 'Terrazzo Nouveau Ivory Matt Porcelain'
Related: Best bathroom flooring ideas to spruce up your space
Serene white bathroom idea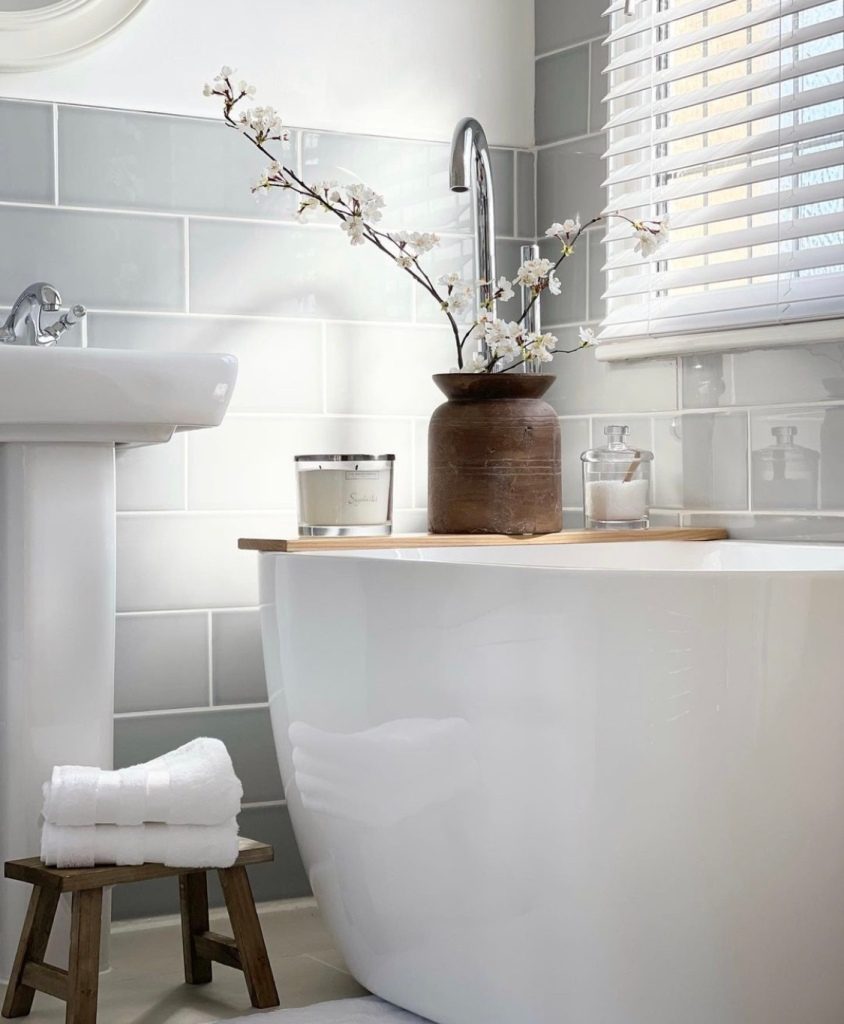 A minimal bathroom design is ideal when your chosen colour palette is white. Keeping it simple with a statement deep white, glossy tub will make your bathroom look and feel like a spa oasis. We love what Lily has done with her bathroom, by adding elements of subtle colouring with half wall grey tiling, and introducing natural looking decor will give the bathroom a sense of being in touch with nature.
White and black bathroom idea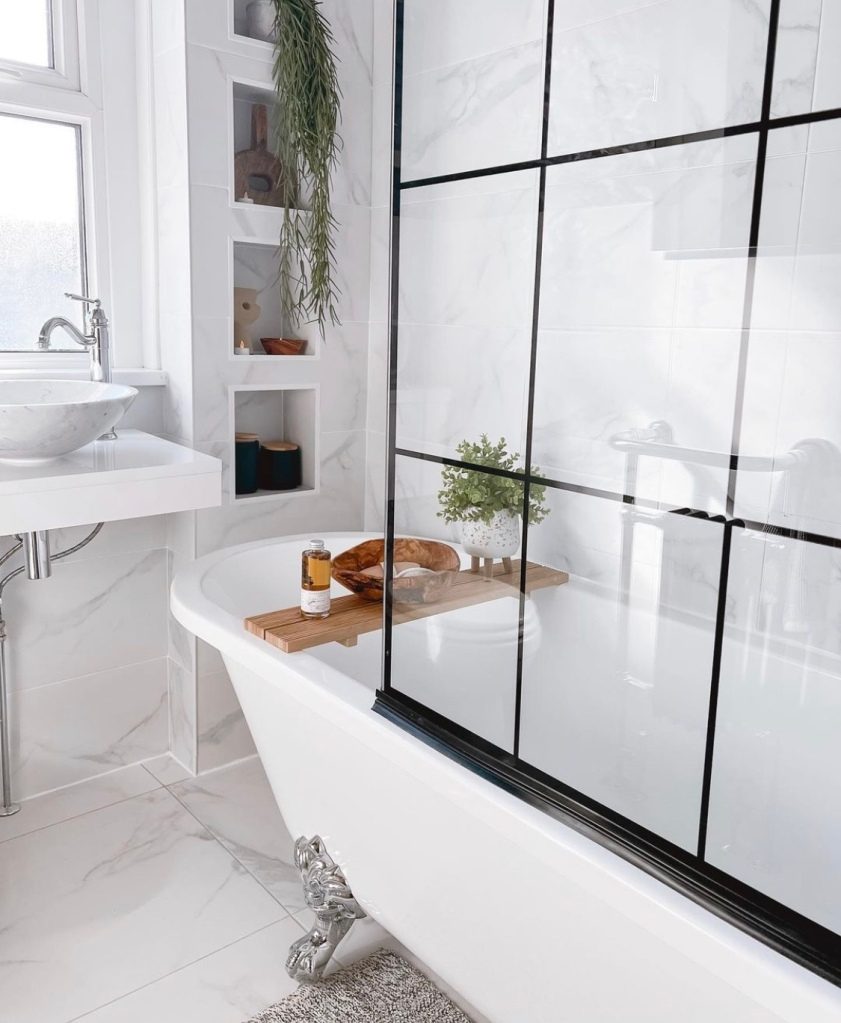 For a fun and unique white bathroom design, mix classic and contemporary design together to spruce things up. If a classic tub is something you long for in your bathroom, but you still want the option of a shower, why not have both! This beautiful bathroom design showcases how to switch up a classic bathtub with a bold black window screen that is on trend and striking in a white bathroom.
Give your white bathroom a makeover with pattern floor tiles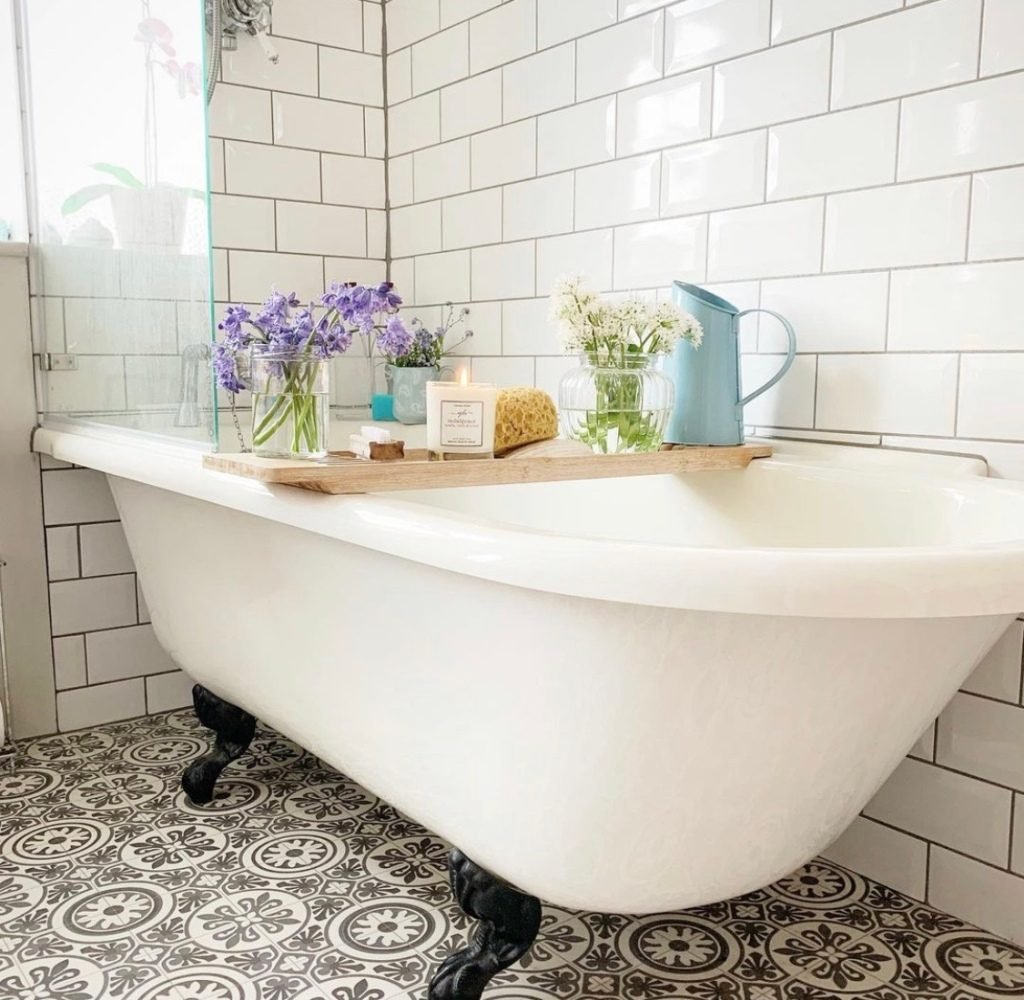 Transform your white bathroom with a bold floor tile that can completely change the look and feel of your bathroom without taking away the white colour scheme. Opt for a charcoal and white pattern tile so that your white bathroom features stand out. We love this bathroom design that plays with different styles, from Victorian inspired flooring, subway style tiles that gives you a feeling of being in the city.
Read more: