All the shades of pink are covered in this article…
Debating if you should completely change your living room scheme to pink? After reading our best pink living room ideas below, you'll be debating what shade to go for – hot pink or subtle pastels – we've got you covered with all the inspiration to help you plan your next renovation.
Cozy pink living room idea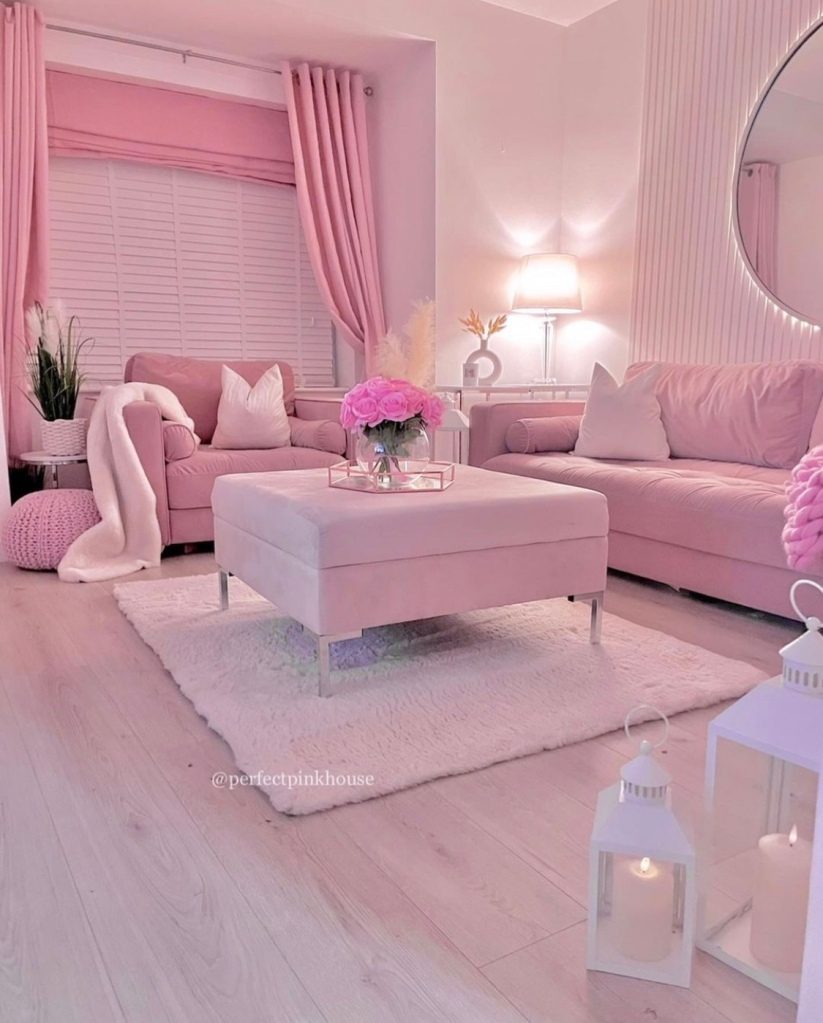 Play with different shades of pink to create a super cozy living room that looks bright and airy while still feeling warm and comforting. We love this design that layers multiple shades of pink to create a look that is snug and fresh. Introducing white accessories into a pink living room will give it a bold contrast, like this design which adds lanterns, rugs and throws into the mix to add in that fresh look.
Dusty pink and grey living room idea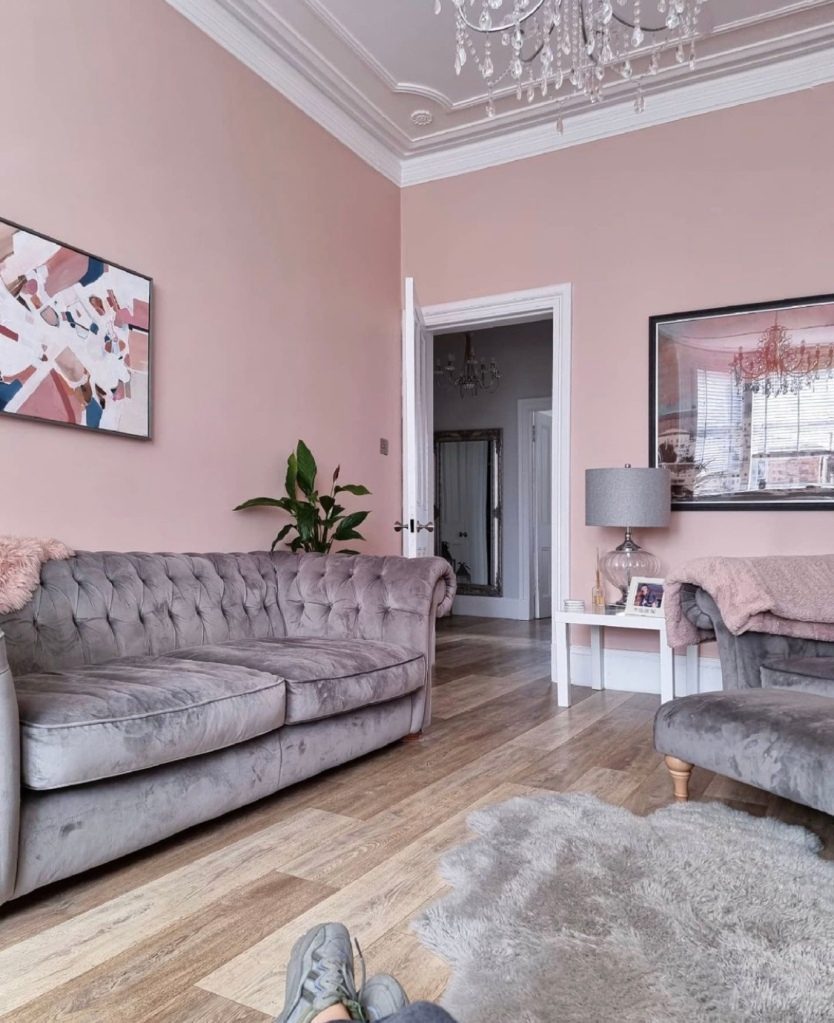 If you prefer subtle colours in your living room, why not consider a pastel pink for your walls? We love what Kim has done in the above design to bring in a pop of colour to the space whilst still feeling neutral and calm.
Furthermore, if you have grey sofas and you're thinking of renovating your living room, pink is the perfect colour to introduce to your space. Although it may sound bold and daring, pastel pink is subtle and serene.
Paint shade: copy of Farrow & Ball Pink Ground
Best pink and grey living room ideas >>
Bold pink living room idea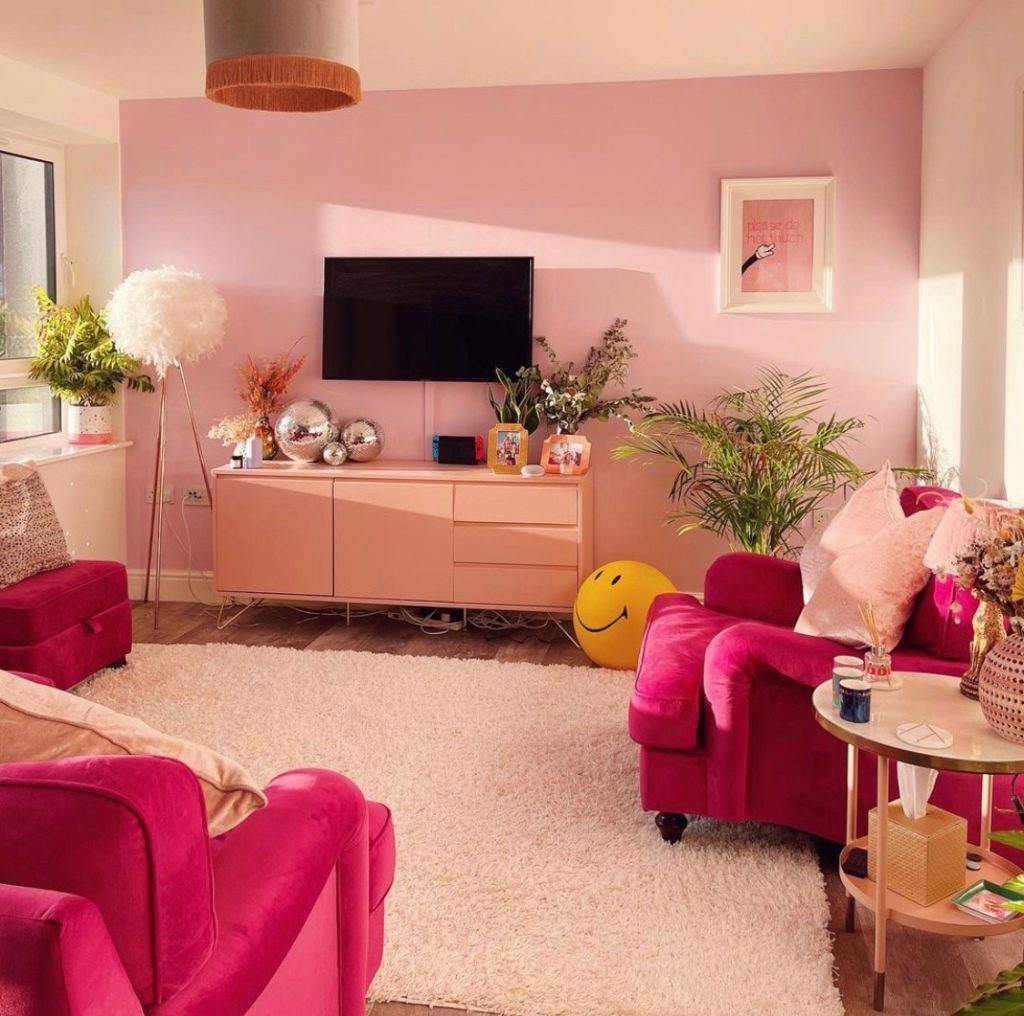 Go bold and wild with a rainbow of bright pink shades in your living room. Ideal for a room that has plenty of daylight, layering bold shades of pink, from baby to fuchsia shades, can really brighten up your space for a total transformation.
We love this design that allows the furnishings to do all the talking. From the hot pink armchairs, to the subtle decor pieces dotted around the room to layer the different shades of pink in a retro-like ambience.
Paint shade: Dulux Pretty Pink
White and pink Victorian style living room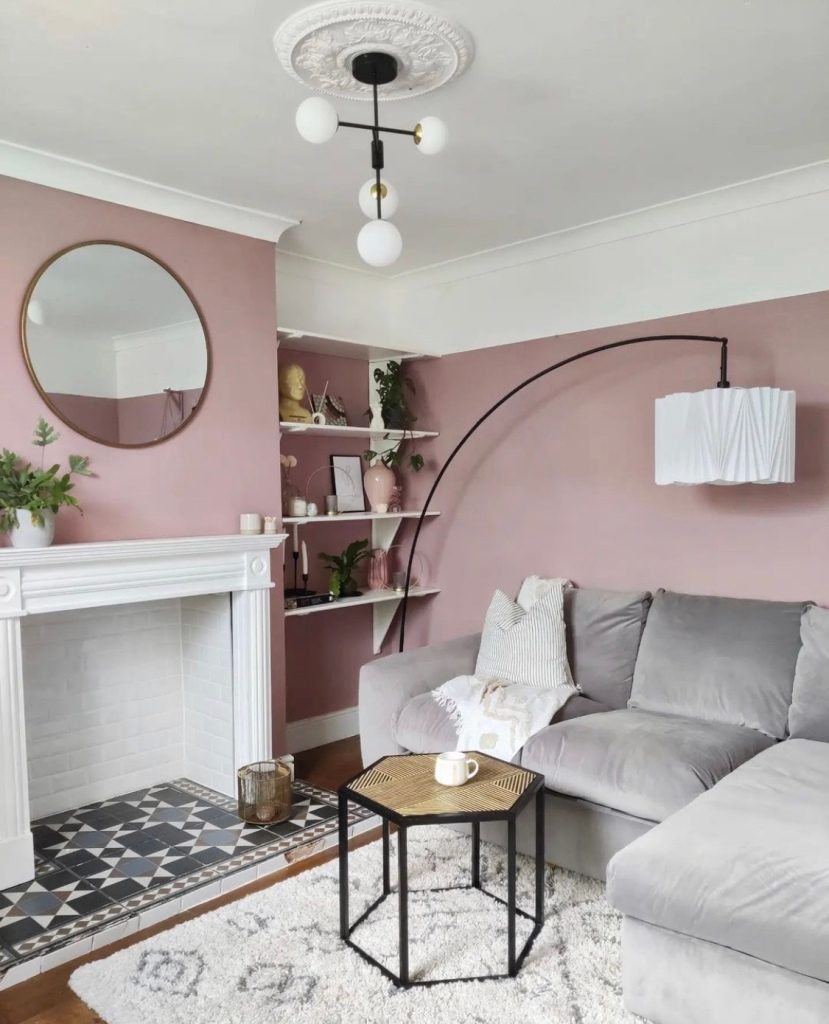 Give your white ceiling and fixtures some love with pale pink walls to spruce up your space instantly. This gorgeous Victorian style lounge by interior designer, Louise, repainted her living room walls from black to pink in just one shade! The results are amazing and we think the pale pink shade really gives live to the grey and white furnishings that look effortless and airy.
Paint shade: Dulux Pressed Petal
Pink wall panelling living room idea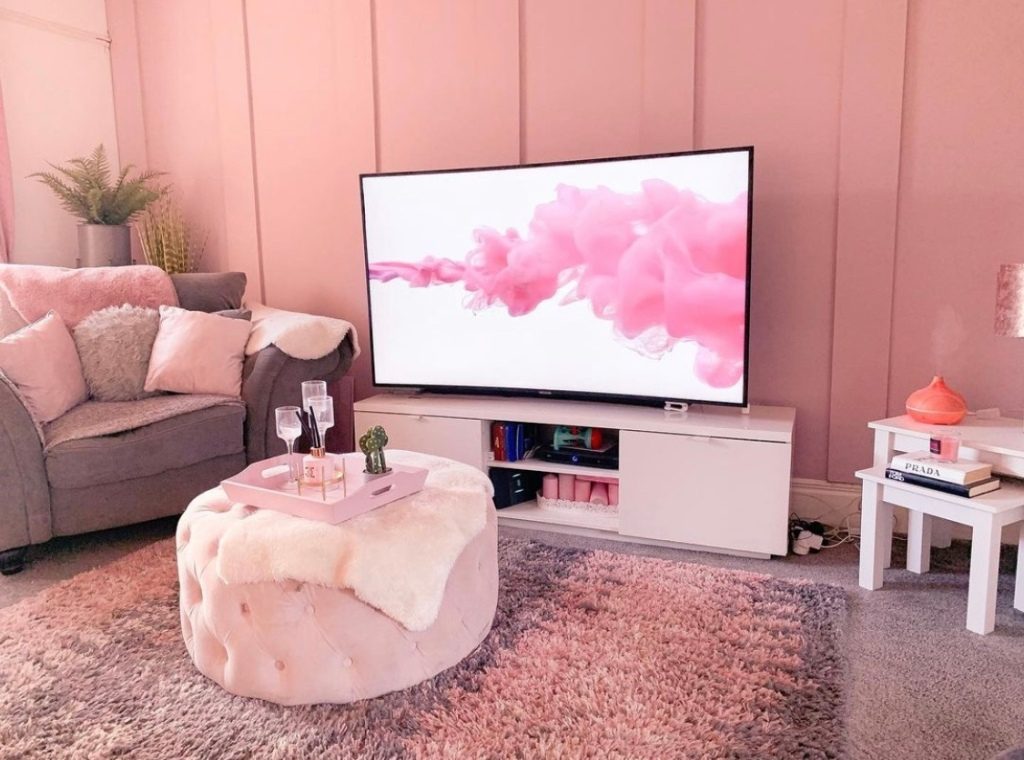 Wall panelling is a great way to add a feature or statement look to your living room. If you're thinking about adding a splash of pink to your living room, but you don't want to give all your walls a lick of pink paint – why not add a panelled wall? Panelling adds depth to your space and can add a decorative look without the need for artwork or wall decor. Furthermore, panelling behind the tv can really make your space feel cozy and full of character.
See our best living room panelling ideas >>
Palm beach style pink living room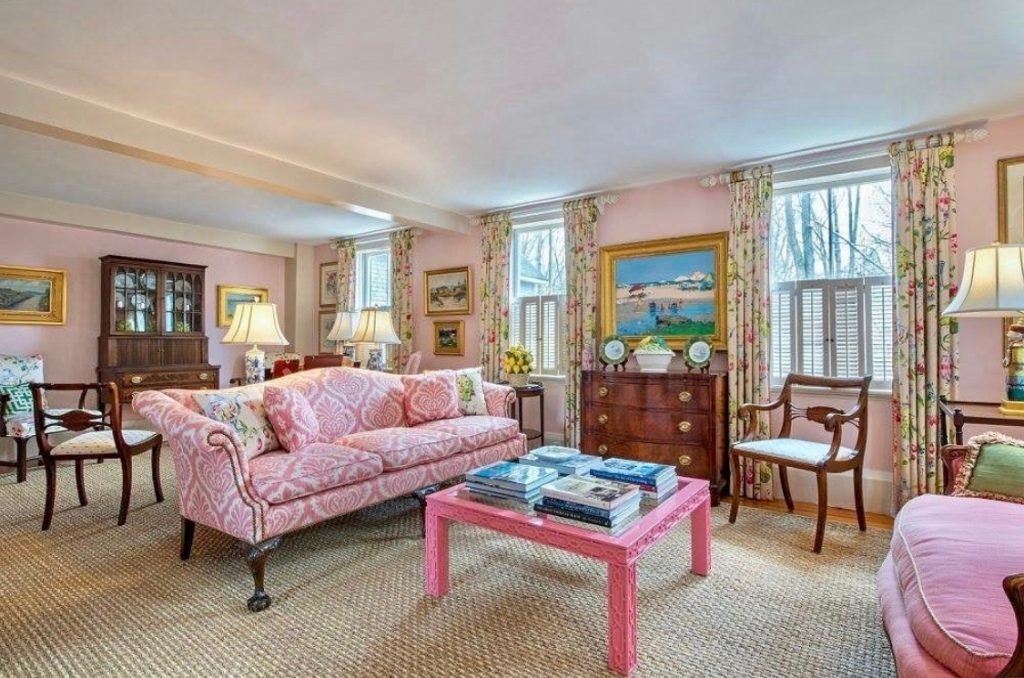 Love the idea of feeling like you're on a tropical getaway when you're relaxing at home? Get the mini bar out and have fun with your living room (after all, it is a place to entertain). From patterned pink sofas to pastel walls and bold pink furnishings, this gorgeous living room design by Meggie has us wanting a cocktail right this instant.
Combine pink and beige for a classic and regal look to your living room to give your space the feeling of being away on vacay and a cozy space to recline and unwind.
Playful pink living room idea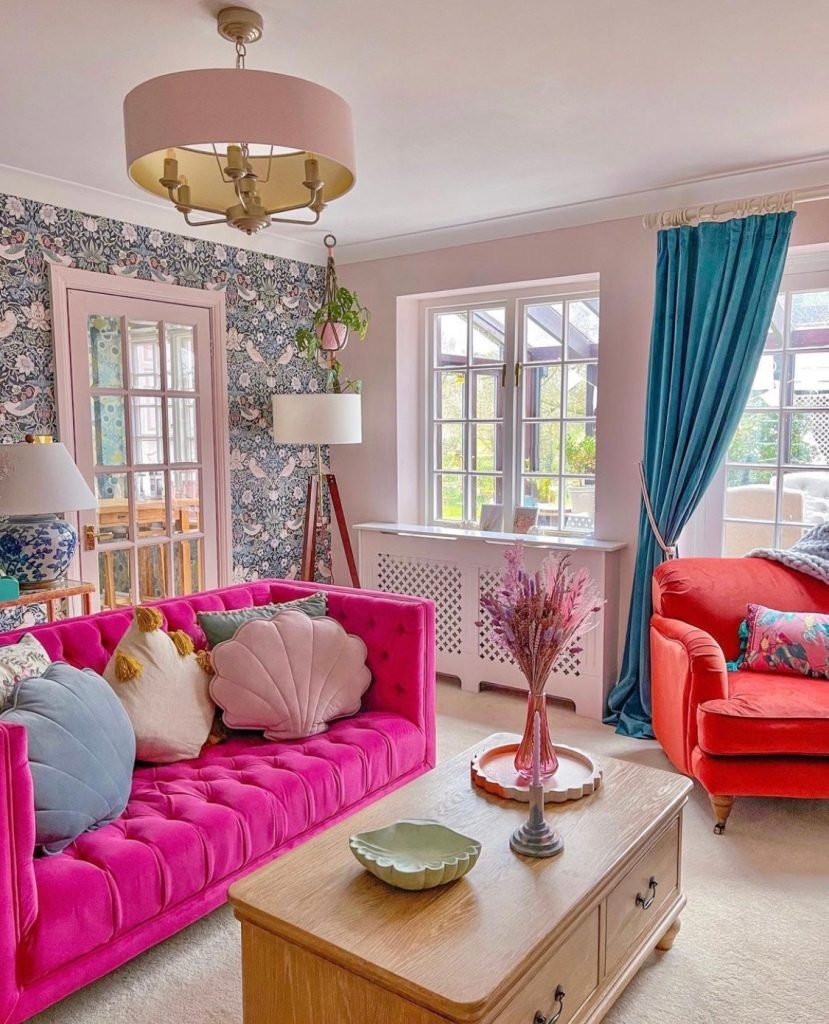 Mix up a pink living room with other bold colours for a bright and full-of-character space. Introduce pink through bold sofas and wallpaper with subtle hints to match your accessories and decor. We love what Sophia has done to her pink and blue living room that shows how you can easily clash colours and patterns together to make them work in harmony with each other through layering bold and pastel colours against each other.
Paint shade: Calamine by Farrow and Ball