Unwind in luxury. We show you 9 ways to transform your living room into your own relaxing sanctuary. Which will inspire you?
Is your living room dreary and in need of a refresh? Here at Style Your Sanctuary we love everything cozy to create spaces that are comfortable as well as practical.
In the UK people spend around 25% of their waking hours in the living room (4.4 hours per day). In our article, we share our favourite design techniques to upgrade your living room from cold to cozy to make you feel relaxed.
Layer textures to make your living room feel comfy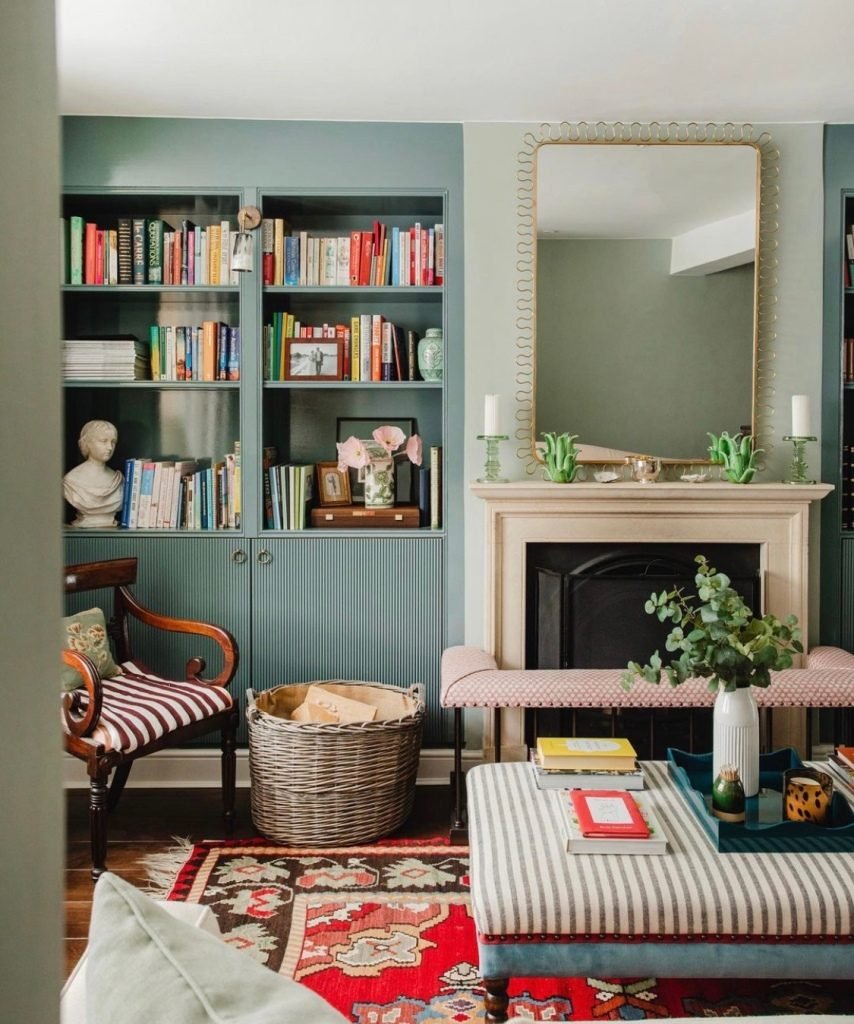 Combining pattern fabrics is a simple way to bring in the cozy vibes to your living room. Not only that, but layering your fabrics with furnishings allows you to create a fun and vibrant space too, just like this design by @hn.interiordesign. We love how this living room is filled with bold colours and patterns that make the eye wander.
Soft furnishings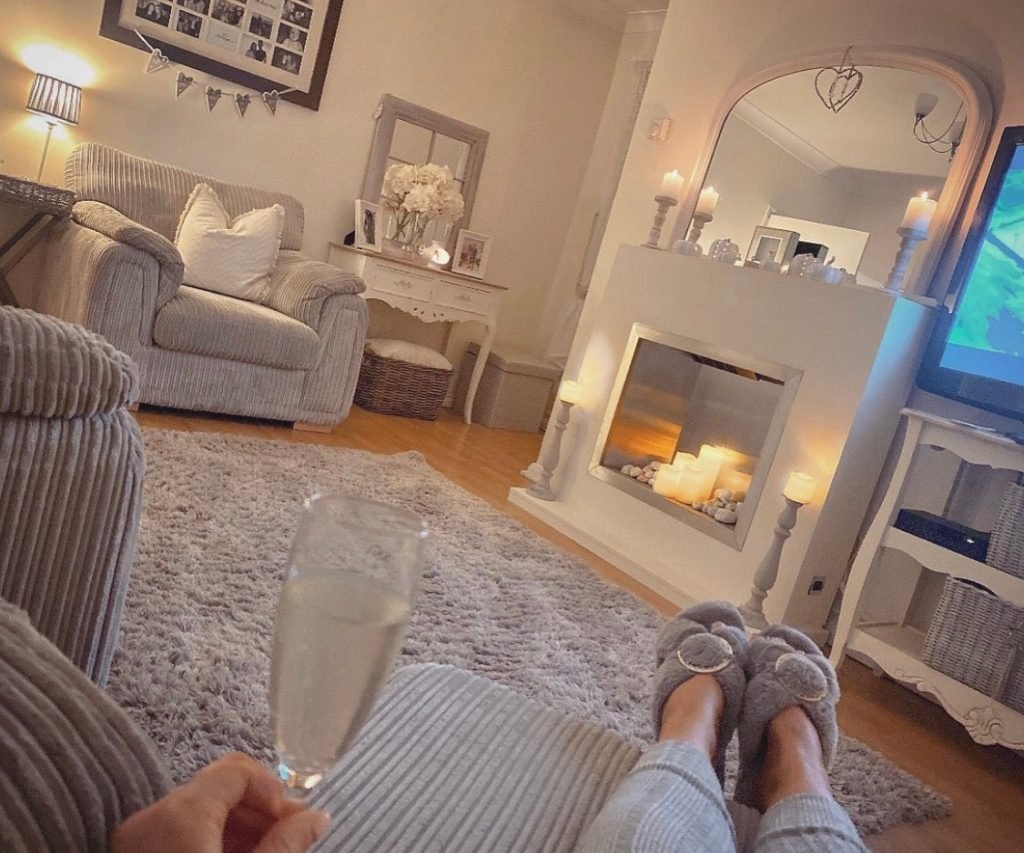 If you've got a white living room and want to add a cozy feel to your space, add soft furnishings to bring in the coziness. We love this idea by @littlehouseonabudget that adds cozy gray furnishings, from plush sofas to fluffy rugs that create an utterly comfy lounge. Furthermore, the ambient lighting adds a glow to the space to create a relaxing space to unwind.
Accessorise your decor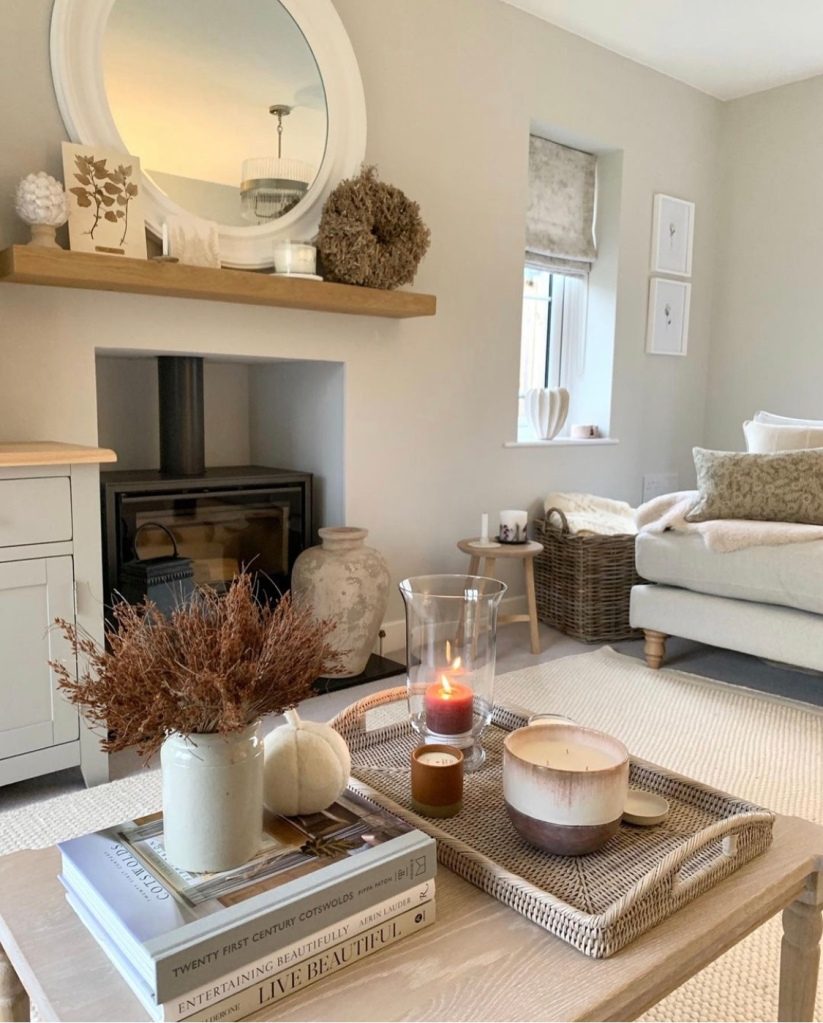 Creating a cozy living room is all about accessorising. Playing with fluffy textures like pampas grass, soft throws and candles are all elements of comfort. What's more, incorporating a neutral and warm colour palette in your living room will play a role in adding coziness too. We love this cozy living room from @homeonthemeadow that combines a minimalist space with a warm colour scheme and textured accessories for a slice of comfort.
It's all about the pastels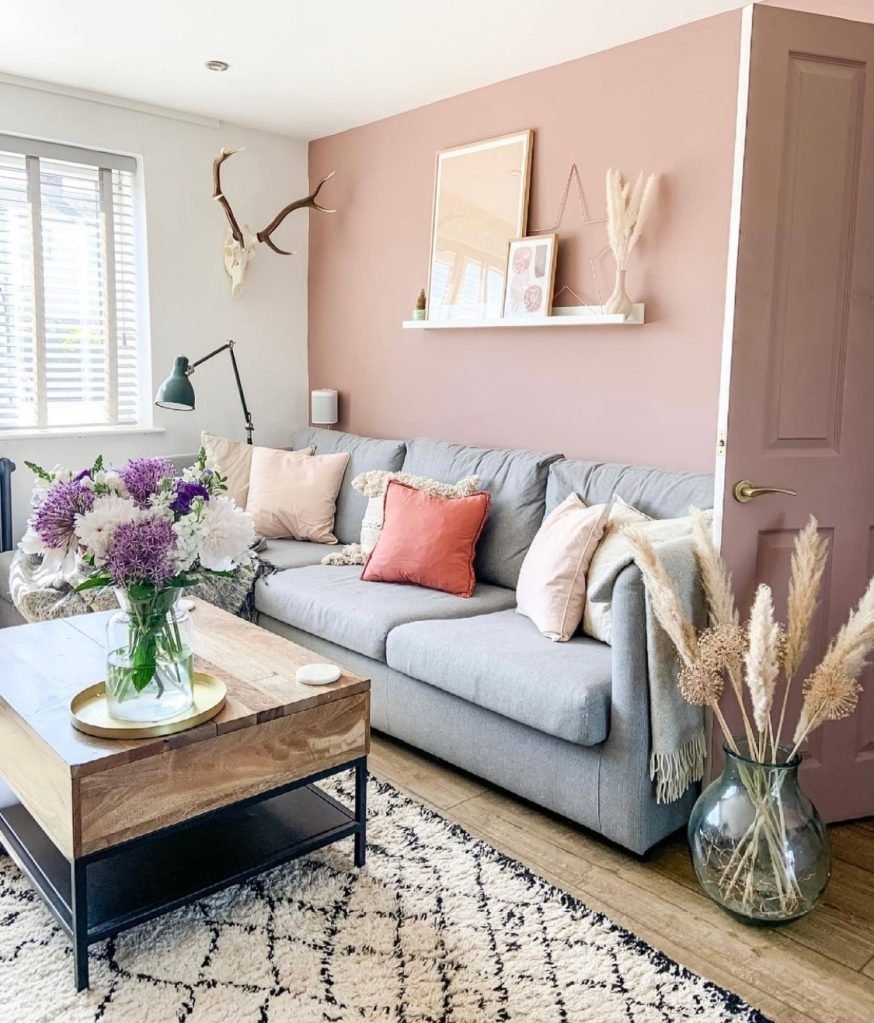 Soft pastels are perfect for creating a relaxing ambience for a cozy living space as they are soothing shades of your favourite colours. Choose warm shades like delicate pinks and peaches for a calming palette. We love this living room by @homeforwillow that uses soft colours throughout the space to create a comfy and snug hangout. Furthermore, textures like fluffy rugs, smooth cushions and feathery pampas grass will help accessorise your comfy space.
Bring in the ambience of autumnal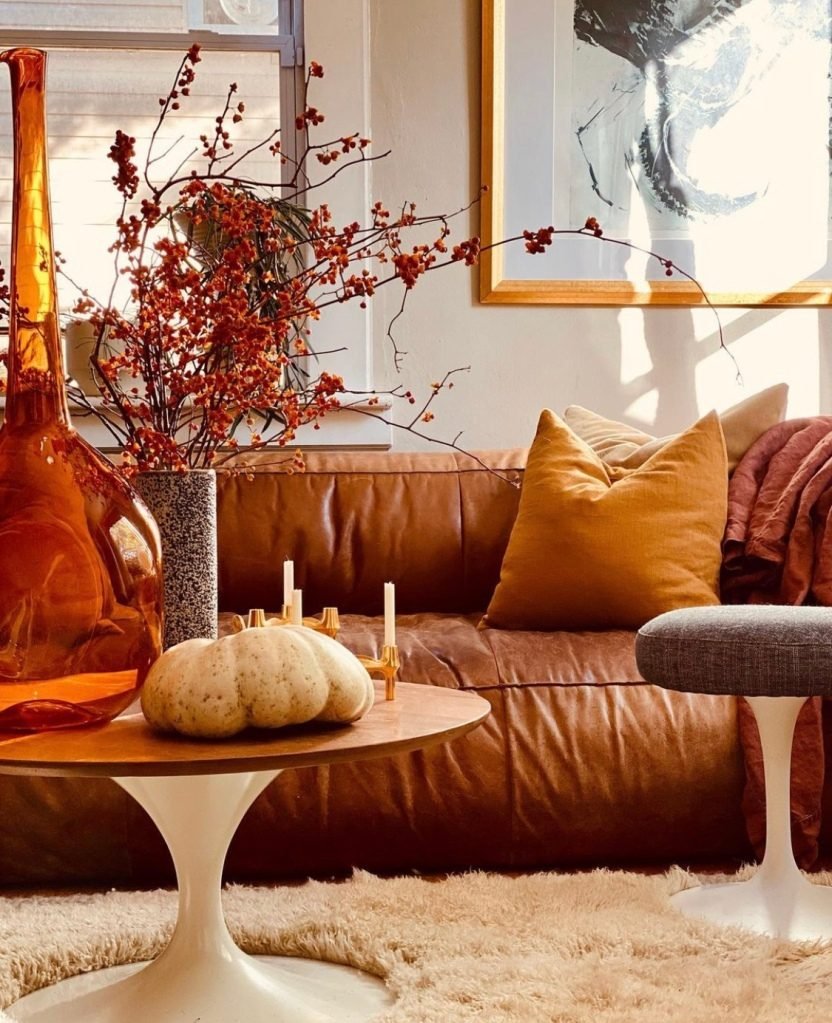 Nothing says cozy quite like autumn colours, which is why we are obsessed with this living design by @secondhandhome314. Adorned in what seems like every shade of orange, this living room feels like a crisp autumn morning with a fresh layer of crispy leaves on the ground.
Capture the feelings of autumn in your own living room with an orange colour palette matched with silky creams to add contrast.
Transform a corner of your living room into a cozy nook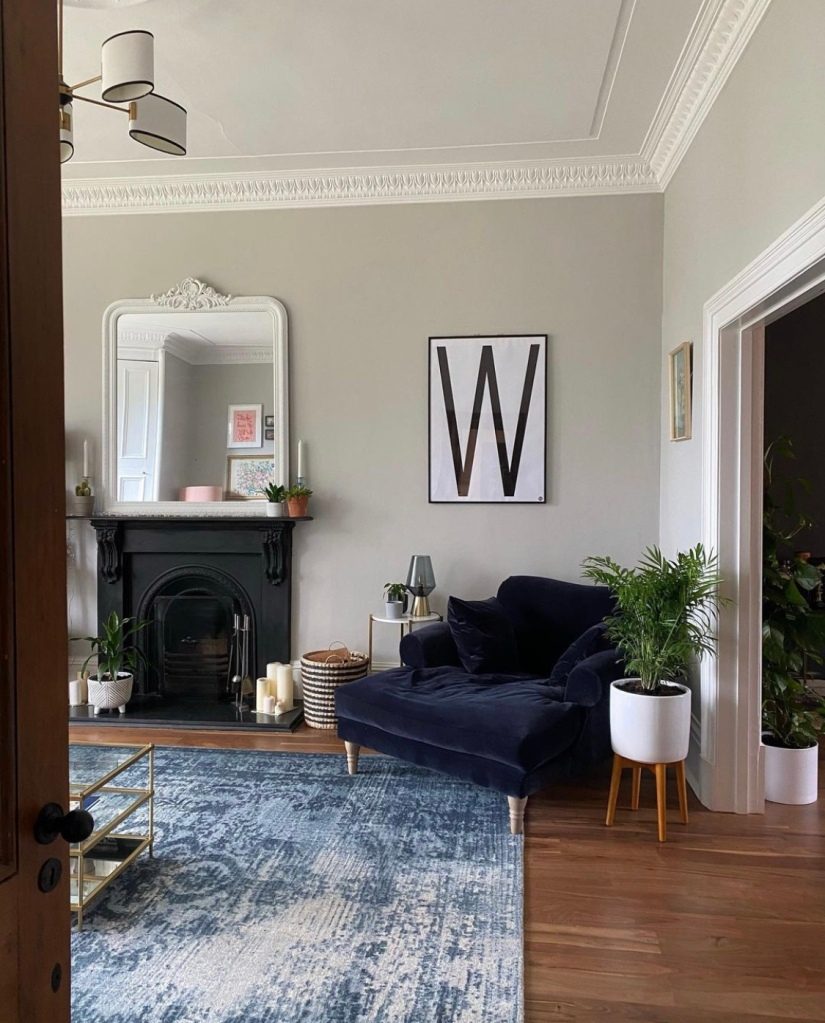 Add instant coziness into your living room by transforming a corner of your lounge. We love what @wee_victorian_home has done by adding a plush velvet loveseat accessorised with leafy plants and a cute side table with candles. We can imagine a quiet night with a good book besides the fireplace!
Cover your sofa with plush cushions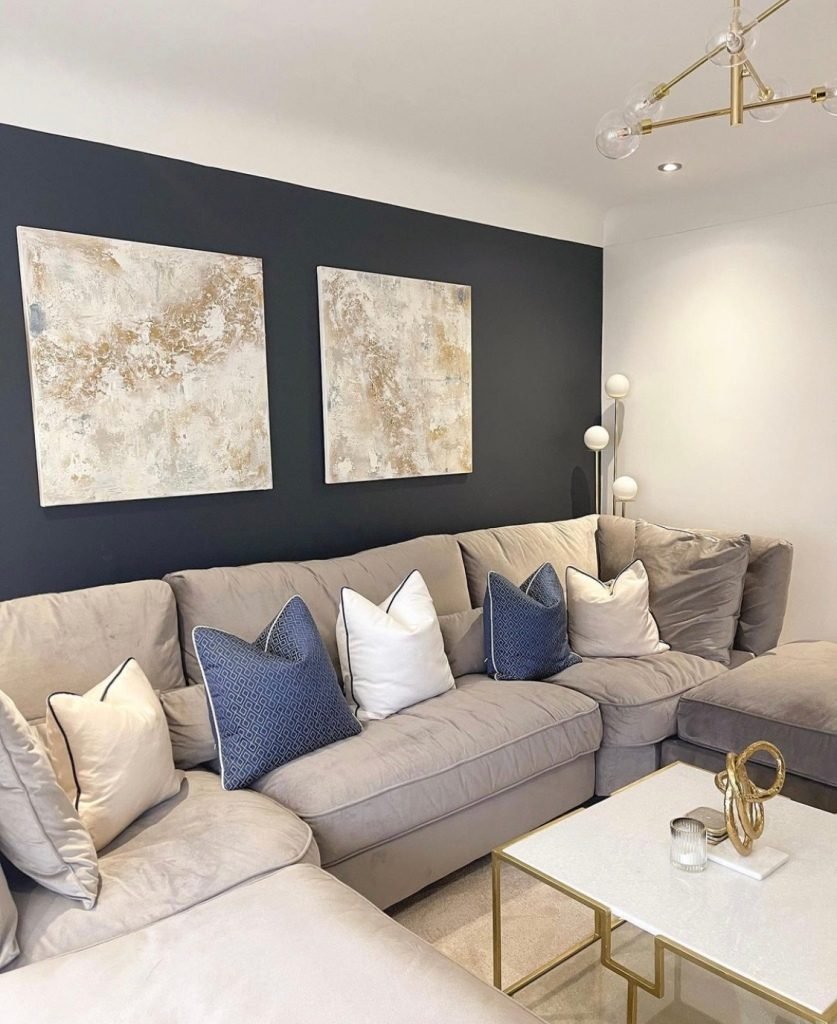 If you feel like there's something missing from your living room a good rule of thumb is to look at your sofa layout. As this is the focal point of your living room (and where all the social stuff happens) you'll want to make this space as cozy as possible. @ourpaisleyproject shows us how it's done with chunky cushions. We love how the cushions are thoughtfully placed and are used as a way to match the theme of the living room to blend in effortlessly to create a space of comfort.
Incorporate snug Scandinavian decor for coziness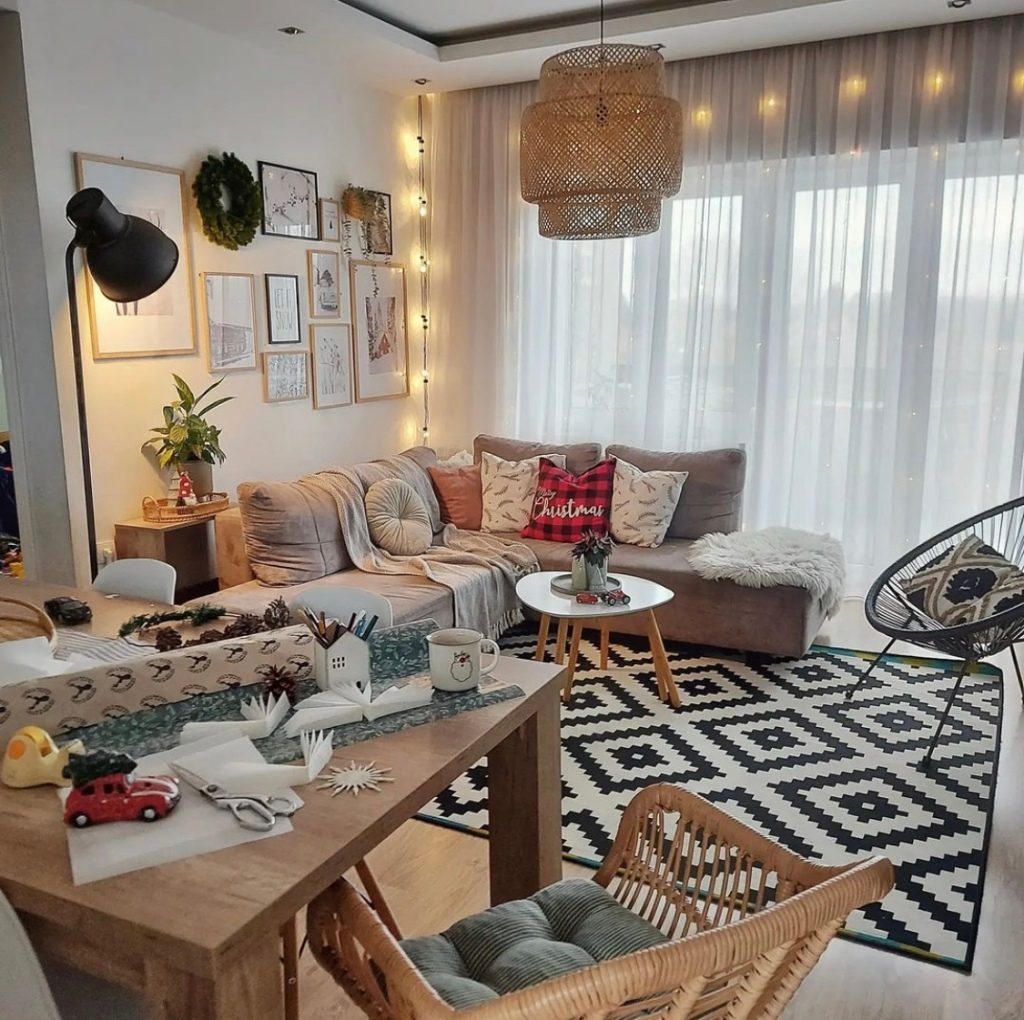 Adorn your home with the simplicity and Scandinavian interior design. Minimalist style, layered fabrics and textures and clean lines are the go-to design elements to bring in Scandinavian flare and coziness to your living room. We love this living room layout by @dajana_home that shows us how to style a cozy home with Scandi interiors. From the bold printed rug to the soft cushion sofa and the ambient lighting – this living room design uses a neutral colour palette to bring the look together.
Choose cream colours for your relaxing reading corner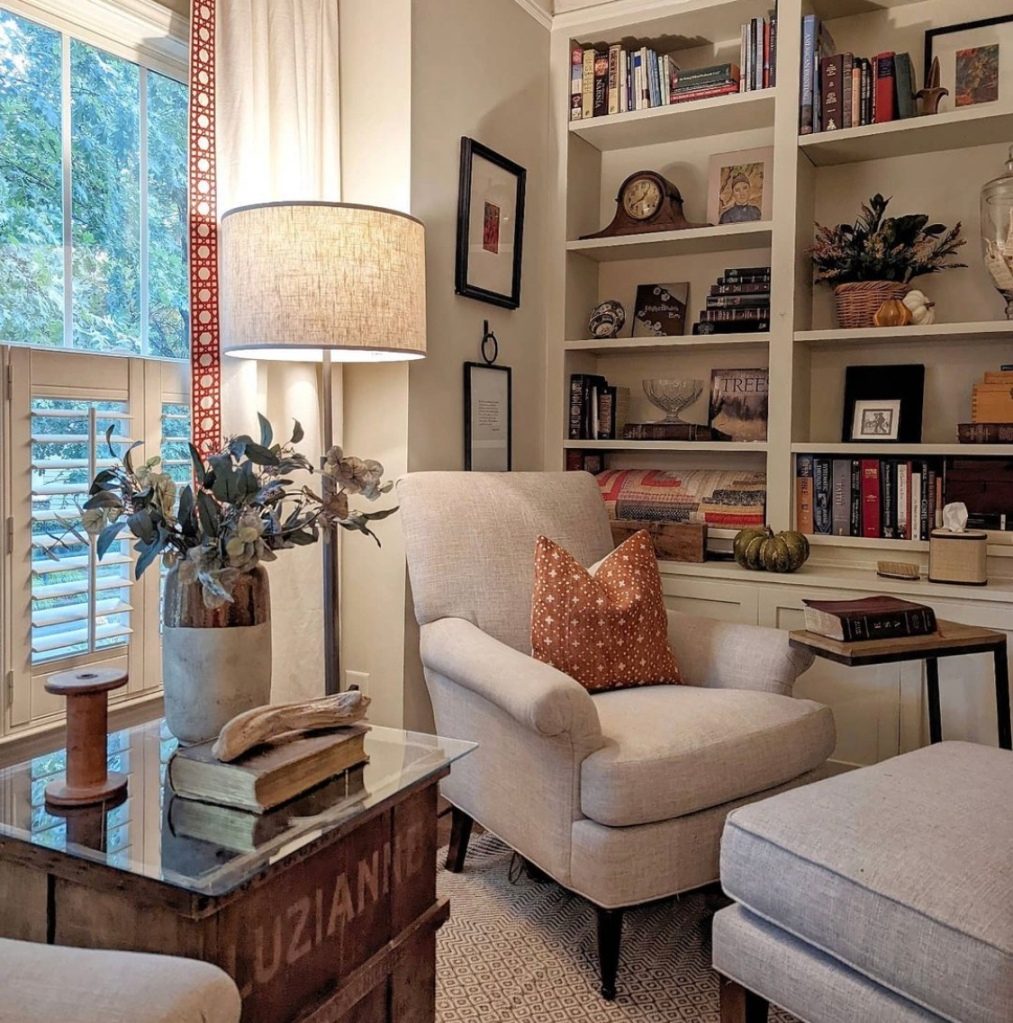 If you're looking to renovate or add a library corner in your living space, take notes from @wellnestedhome that uses a calming colour palette of creams to transform the corner of their living room into a space to unwind. We love how this cozy library has everything you could possibly need, from a statement armchair with footstool, to ambient lighting and matching accessories.