The best Victorian bedroom ideas. Period.
Do you love the Victorian era? Let us take you on a tour of the best bedroom ideas with images that will help you create your own Edwardian oasis – whether that be traditional or modern , we've got plenty of inspo for you.
Style your room with Edwardian furnishings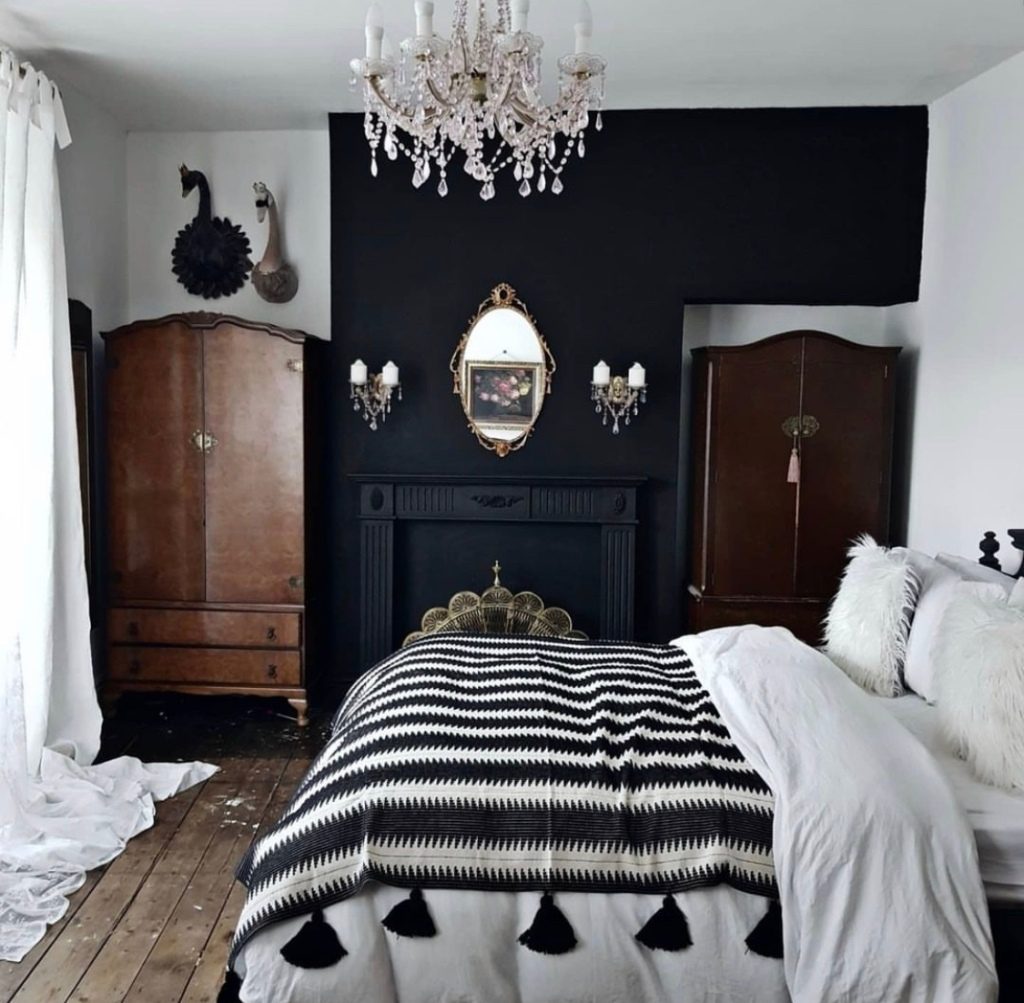 For authentic Victorian interiors, include furnishings influenced by the era into your bedroom like @_theleopardlounge_. We love how this room is styled with unique furnishings, like the one-off wardrobes, the classy chandelier and match wall lights that add to the periodic style.
Create this look yourself by searching for antiques on Facebook marketplace or eBay.
Add bespoke built in wardrobes for a vintage look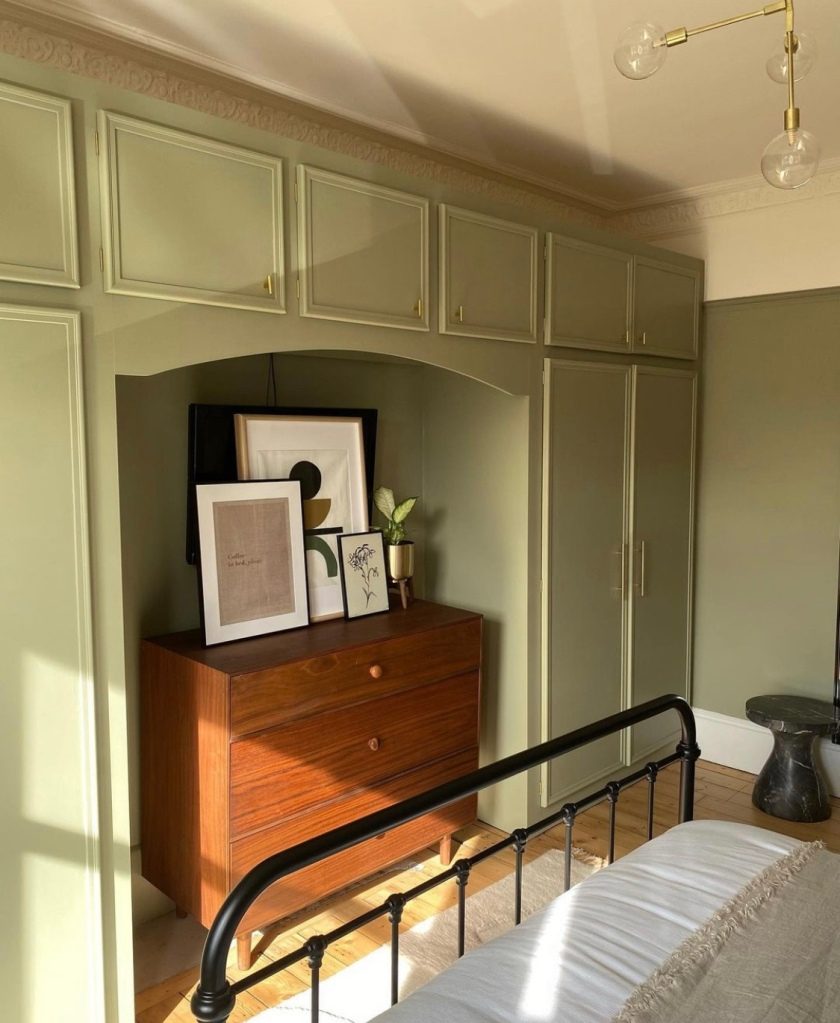 Image source @formandbalance
Be playful with your storage when decorating your bedroom with inspiration from Victorian interiors. We turn to formandbalance that shows us how to add character with built in wardrobes.
The traditional style alcove draws the eye to the centre of the room for a statement look. Furthermore, this allows the bedroom to feel bigger with added space for a dresser. The mix of neutral greens and browns allows the space to feel Vintage and bespoke to give that time old look and feel.
Include Baroque floral textiles into your bedroom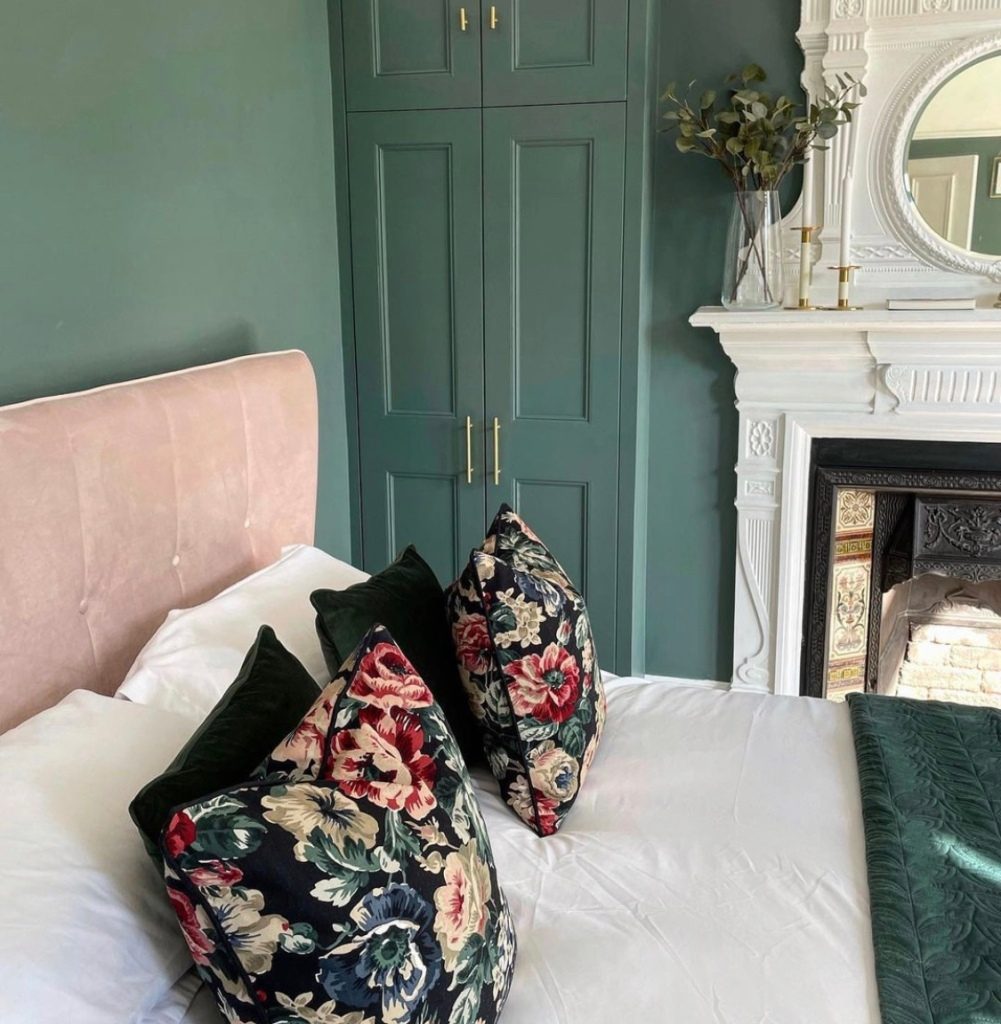 Accessorise your home with bold floral prints inspired by Edwardian art that is rich in colour and detailed to create your desired look. In a modern Victorian bedroom, the trick is to not over complicate your textures and patterns.
Over at @ty_victorianhouse they show us how to incorporate bold florals whilst keeping the rest of the space soft with white bedding to add contrast.
Paint your walls Victorian purple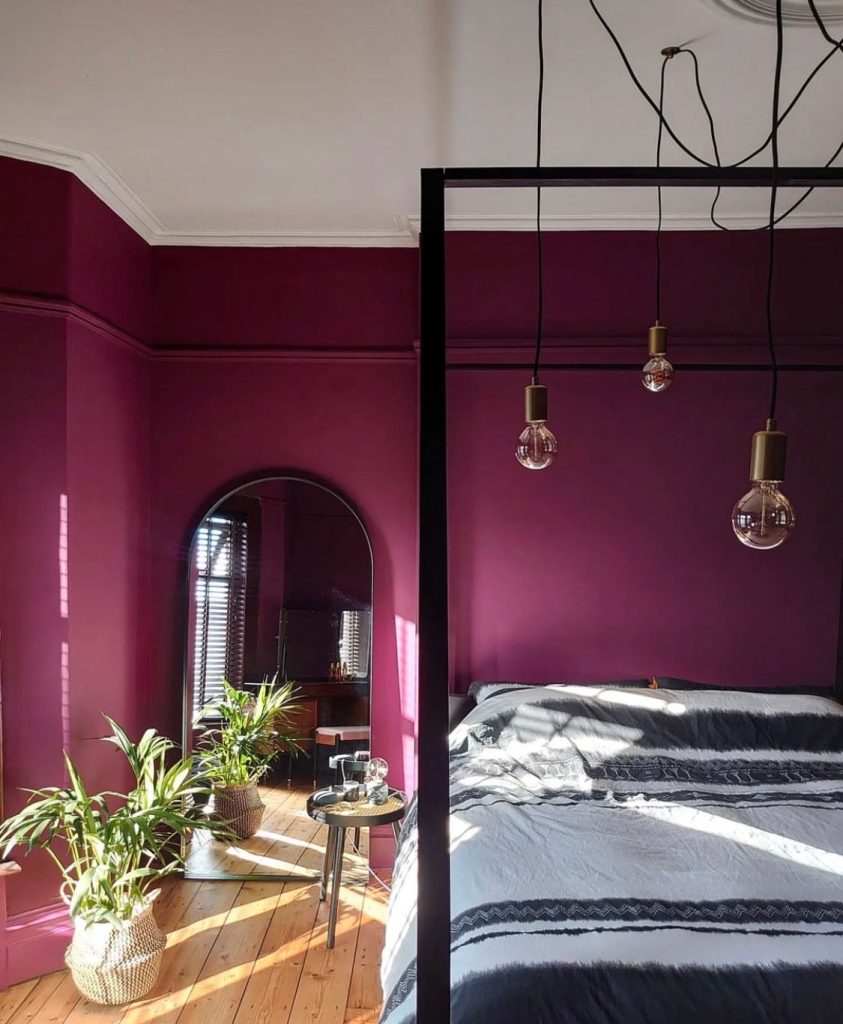 Did you know that purple was one of the most fashionable colours of the Victorian era? If you're deciding which moody colour to paint your walls, we recommend Victorian Parlour by Valspar Paint which is what @hayley_and_stes_house have coloured their room in.
We love this deep purple colour that transforms the bedroom with warmth and coziness.
Discover more moody colours to paint your walls
Modern Edwardian style paneling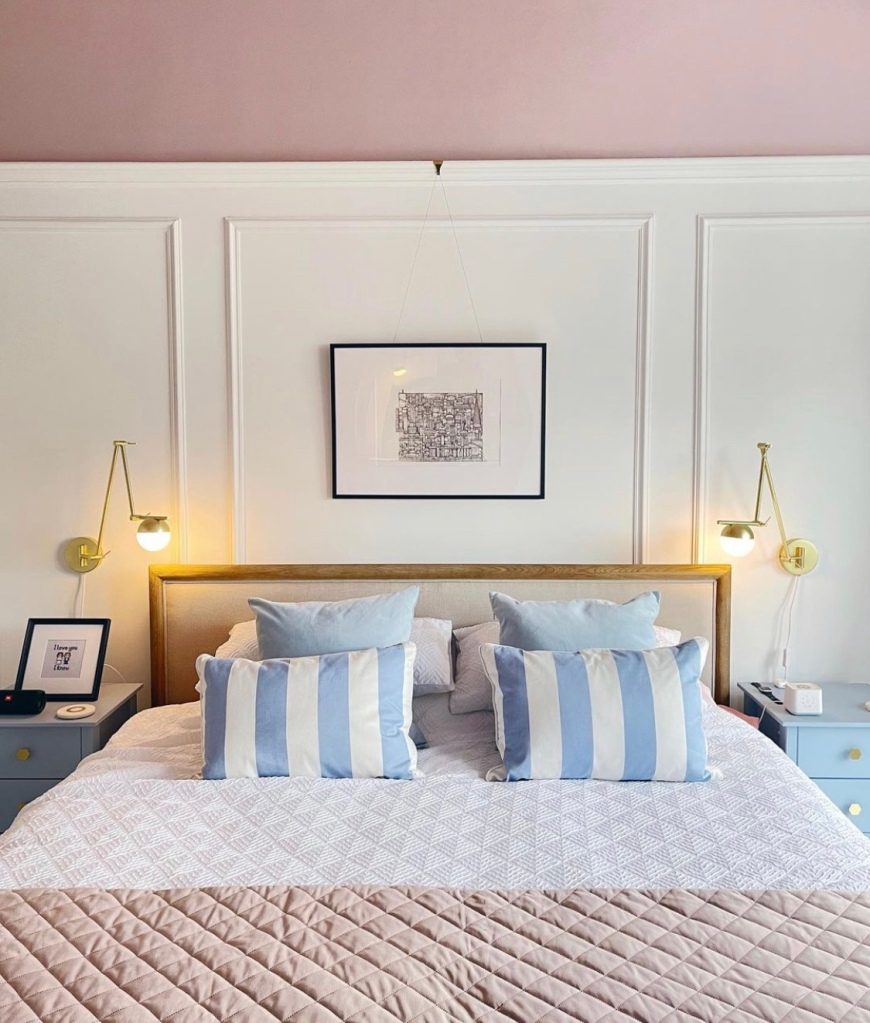 The majority of periodic homes had wall panelling, which adds character to the walls by adding depth through 3D grooves added onto the wall.
Break up your bedroom walls by adding half wall panelling that separates your wall colours to create contrast, just like this gorgeous design by @mynortheastterrace. We love this modern take on a Victorian style bedroom using pastels that bring a delicate side to periodic interiors.
Try this look yourself with our handy DIY guide on panelling.
Classic decor will add character to your Victorian bedroom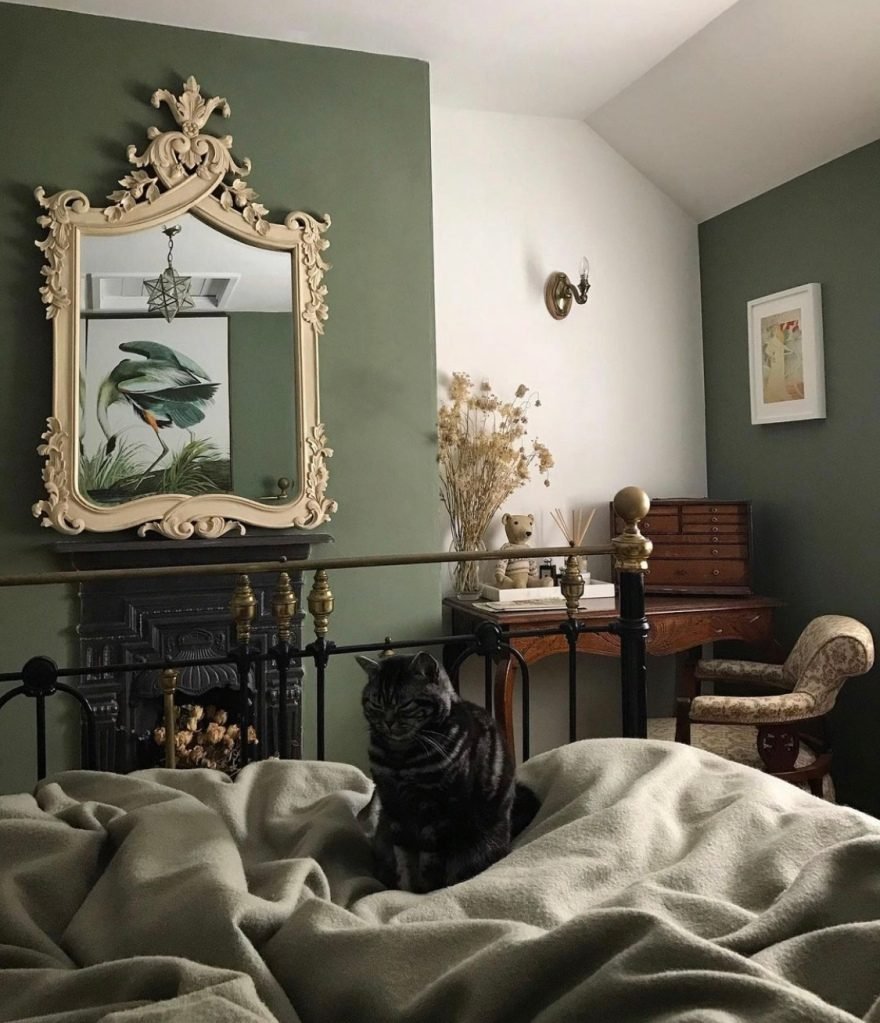 Including grand and bespoke decor into your bedroom will give character to your space to create the Victorian era effect you want.
@readingroomcottage has effortlessly styled their Victorian bedroom with a statement mirror above a fireplace full of character (and flowers), an antique inspired desk with a patterned armchair and bronze finished bed frame.