Make the most of small spaces.
Small bedrooms can be tricky to style, with limited space and only do much you can do with decor, it's hard to know where to start. Don't worry if you're short on square metres, our storage solution ideas below offer fun, stylish and quirky furnishings to make any small bedroom look beautiful.
Scroll down to discover our best storage solutions for small bedrooms.
Floral ottoman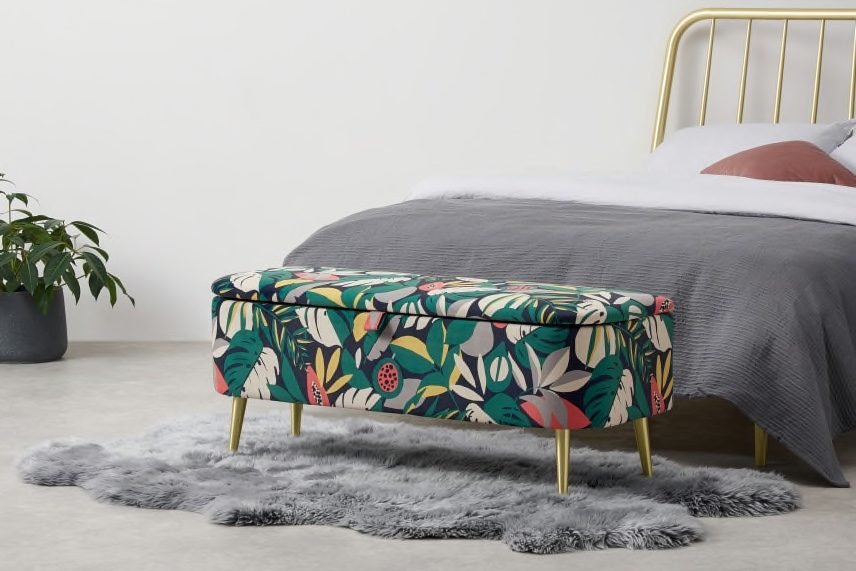 Image source Made.com
Ottomans are a great two-in-one furnishing for a small bedroom. Not only does it provide seating and storage, but it's an elegant price of furniture that looks effortless. You can position it at the bottom of your bed or besides a wall with cushions as a makeshift shift daybed. This tropical style ottoman by Made.com is a statement piece that oozes with glam.
Storage with seating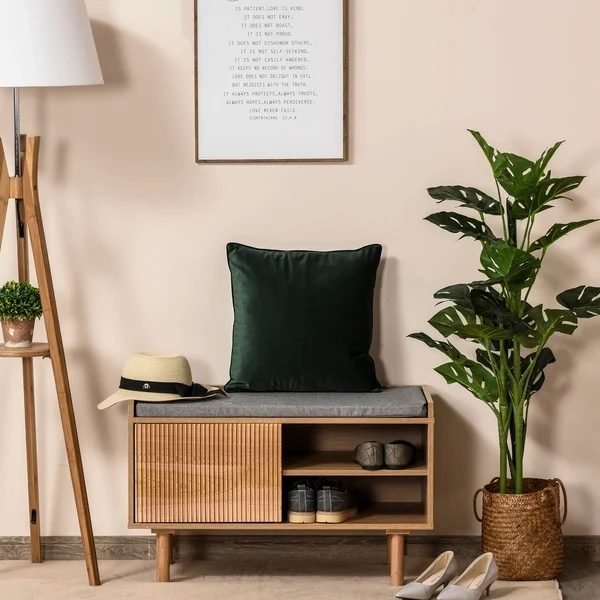 Image source Aosom
If you're looking for more space than an ottoman, this shoe bench and organiser is a must have for a small bedroom. Store your books, shoes and clothes in this innovative organiser whilst looking chic and scandin for a minimalist room.
Clothes organiser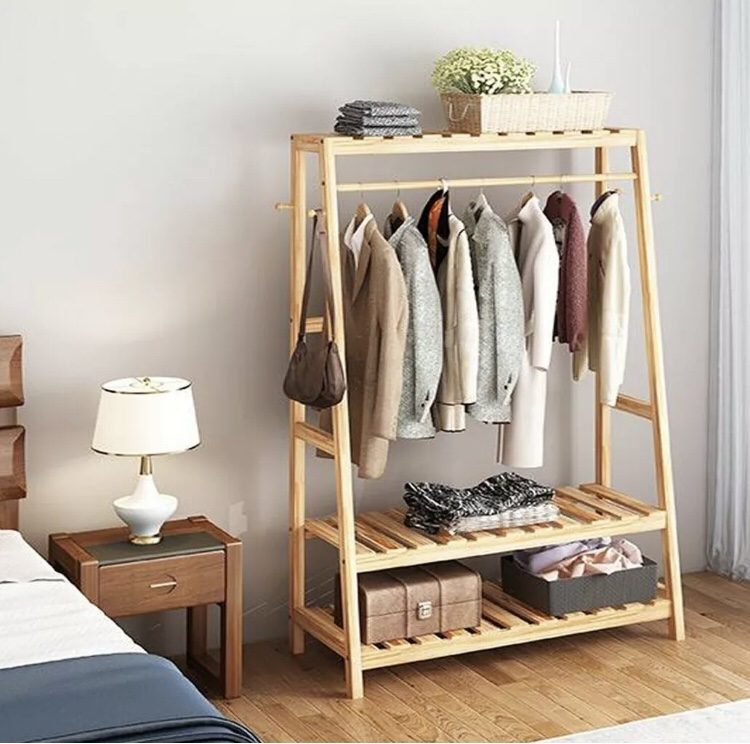 Image source eBay
Swap bulky wardrobes for a sleek clothes rail, which will allow you to put your personal style on display for functionality and style. This wooden clothes rail has plenty of space to instantly grab your clothes as well as your shoes and accessories.
Fabric baskets for storing your clothes and shoes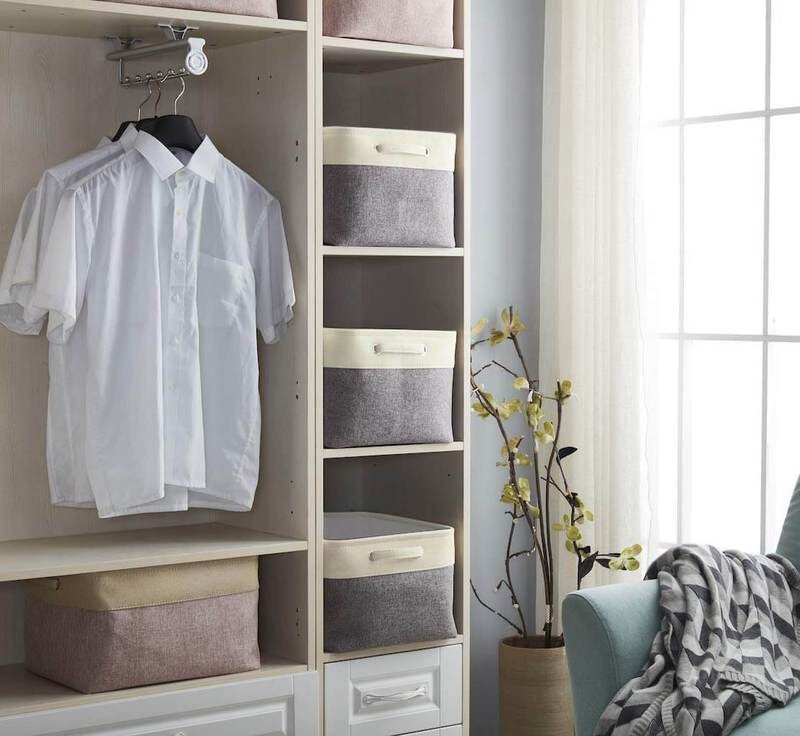 Image source Mangata
Style your small bedroom with chic storage boxes like these fabric designs that add a soft touch to your interior. Store on shelves, keep under desks or even organise your wardrobe with these adorable boxes.
Floating shelf with drawers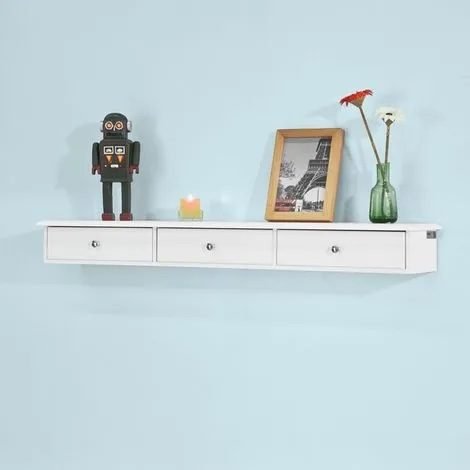 Image source Mano Mano
Maximising space in a small bedroom is essential, so we've included these functional drawer shelves that you can arrange on your wall. Not only will you have space for books and other bedroom accessories, but you will have additional storage from the clever drawers.
Bedside table with storage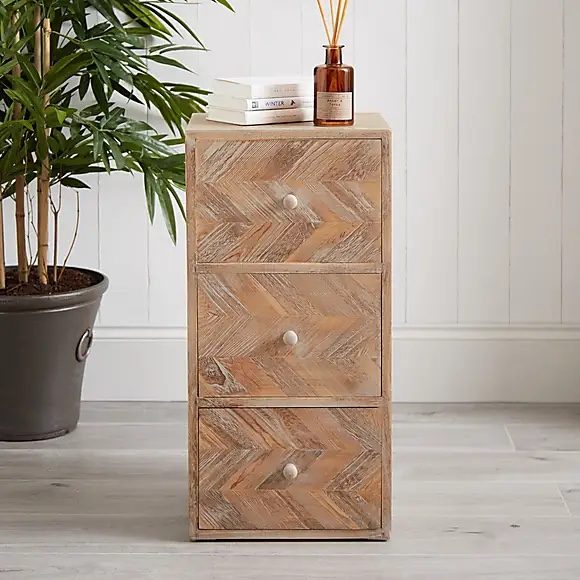 Image source Dunelm
Furnish your small bedroom with boho chic interiors like this gorgeous wood tower drawer. A great addition to a small space, which can be used as a bedside table or feature table with a statement lamp to finish the look.
Mirrored shelving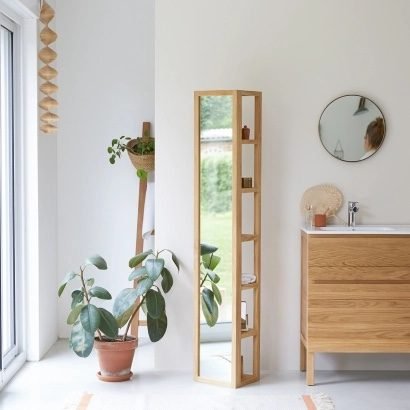 Image source Tikamoon
Small spaces benefit from innovative furnishings. We love this shelf with a mirror from Tikamoon that is the ultimate furniture for a small bedroom.
Scandi style chest of drawers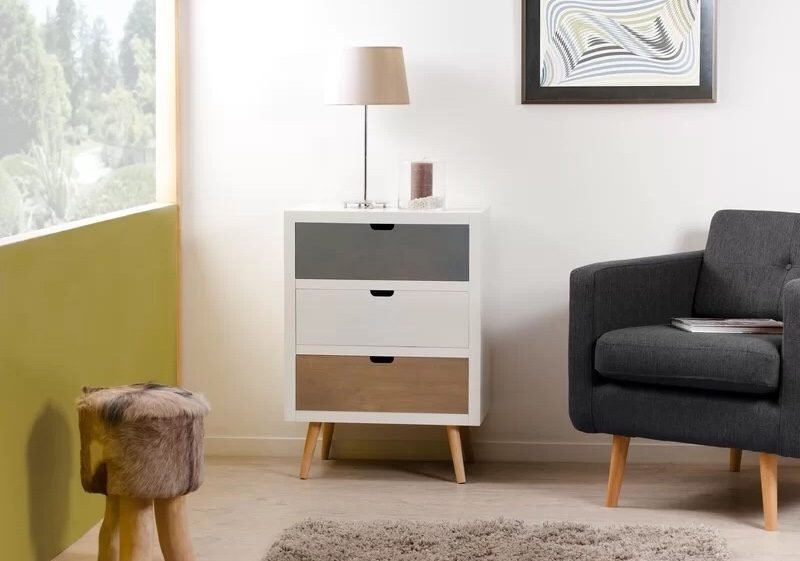 Image source Wayfair
Simplicity is key when styling your small bedroom. If you love Scandi style decor, this beautiful drawer chest from Wayfair is perfect for adding a subtle pop of colour to your space as well as offering ample storage for your clothes.
Be clever with your curtains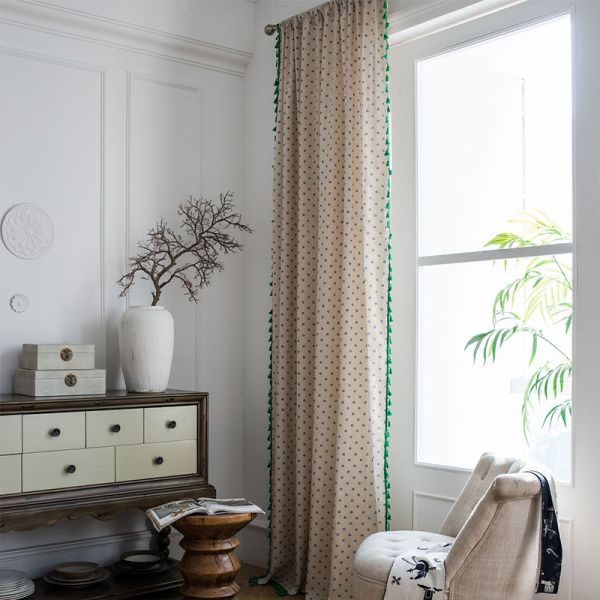 Image source Brill Curtains
Styling your windows with longer curtains than your window frame is a great interior hack to make your space feel bigger and grand. Choose light and airy curtains that will allow the natural light in for a fresh look, like these cotton drop curtains.
Get a lamp with storage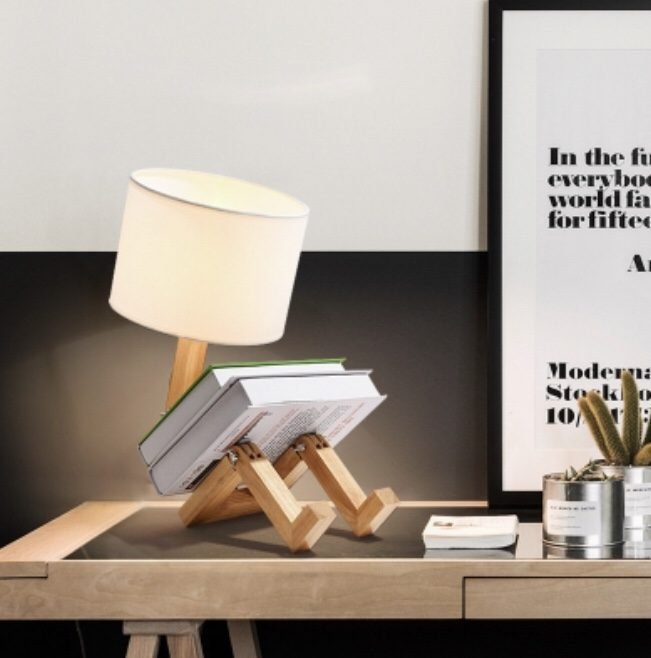 Image source Beautiful Halo
Lighting is really important in a small bedroom. Choose lamps that match your interior style to bring in decor features that add instant character to your space. We love this unique table lamp that works as a book holder too, which is super handy for notepads and your favourite reads when in a small bedroom.