Beautiful bathrooms that will never die out.
The bathroom is the one place in your home that is reserved to relax and refresh your mind and body. Therefore it's important to create a space that brings in the calm. This can be done by choosing the right colour scheme to make your bathroom a place to recline at anytime of the day.
Keep reading to find out the top 10 popular bathroom colours that will always be on trend:
1. Beige and white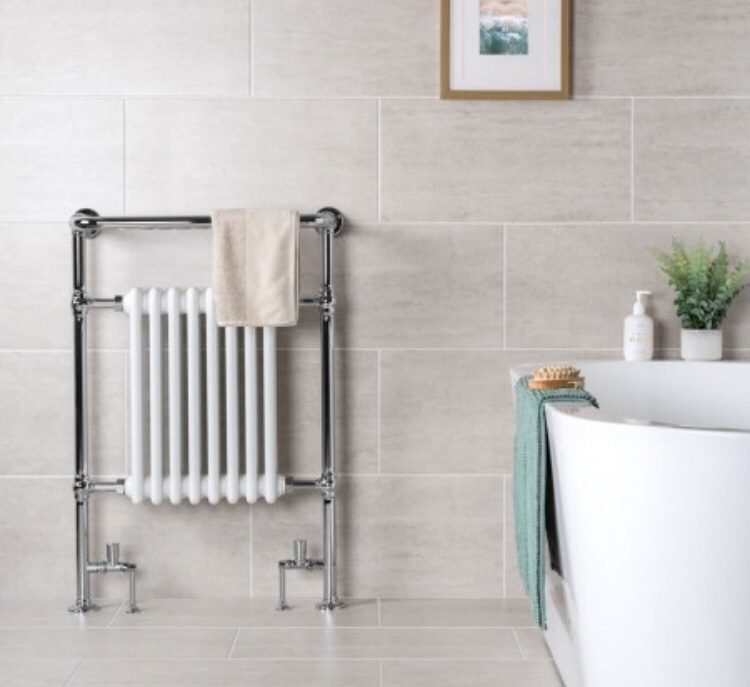 Combine beige and white in your bathroom space to allow the soothing colours of nature to flood your room. Not only is beige a calming colour, it also neutralises the space so that you can incorporate your individual style through plush towels, mirrors and furnishings. Stone effect tile like these from Walls and Floors are simple and elegant to draw in the soothing ambience of a neutral bathroom colour scheme.
2. White marble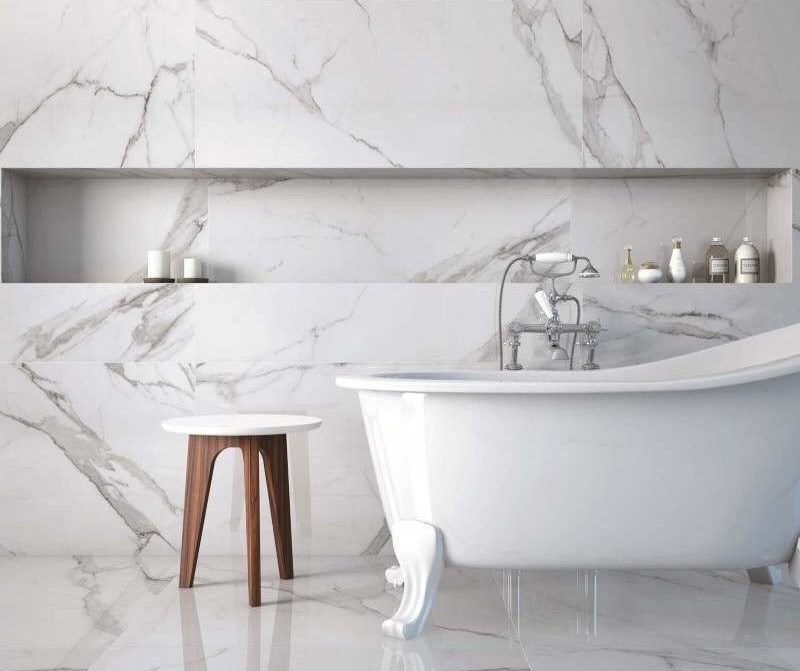 Elegant bathroom colours and styles like this marble effect bathroom wall and floor is timeless and classic if you're looking to renovate your bathroom. Furthermore, marble effect tiling is a great way to add texture to your bathroom while still having that glam glossy look. Match with a roll top bathtub or walk-in glass shower for luxurious living.
3. Black and white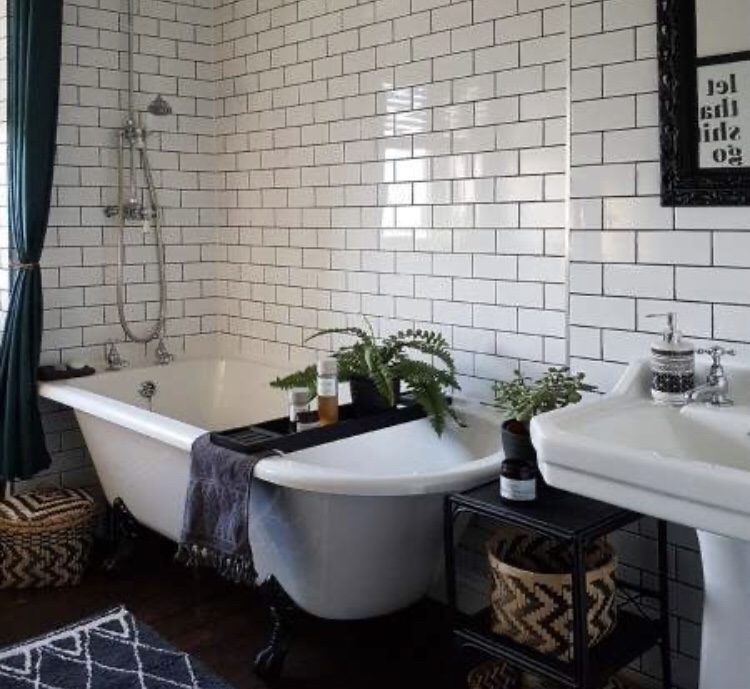 Monochrome bathroom designs are a huge interior trend that still looks timeless and effortless. From back and white roll top baths to sharp white brick tiles with black grout, black and white bathrooms will hold their appeal for years and years. Plus, you can always add to the scheme by including pops of blue, green and yellow for a burst of colour.
4. Soft grey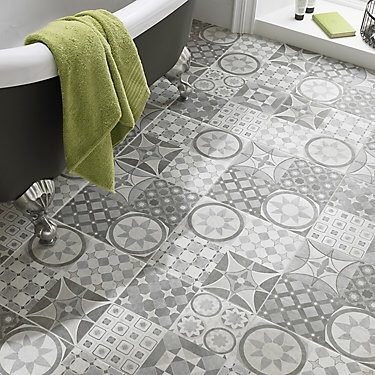 Grey is a neutral and calming colour that works wonderfully as a canvas scheme for your bathroom. From grey tiles walls and floors, an all grey bathroom isn't shy of style. These pattern stone effect floor tiles by B&Q are on trend and a popular choice to spruce up a grey or white bathroom design by adding instant texture. Furthermore, you can play around with different ideas for your bathroom floor using these pattern tiles to make your bathroom unique to you.
5. Grey and black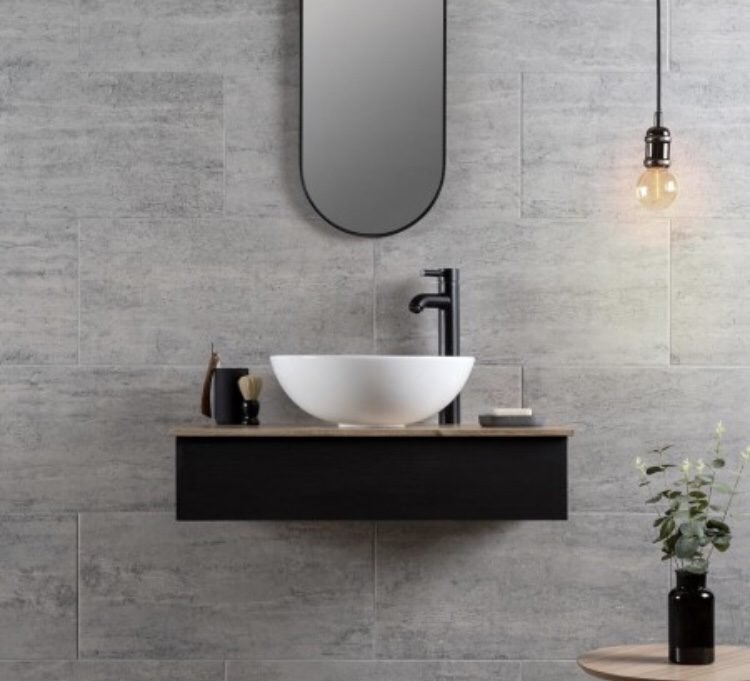 Moody and contemporary bathroom designs are timeless and classic for elegant style. Combine grey and black in your colour palette when renovating your bathroom to keep a neutral tone while adding sophisticated elements like black mirrors, taps and vanities against light grey wall tiles.
6. Grey and white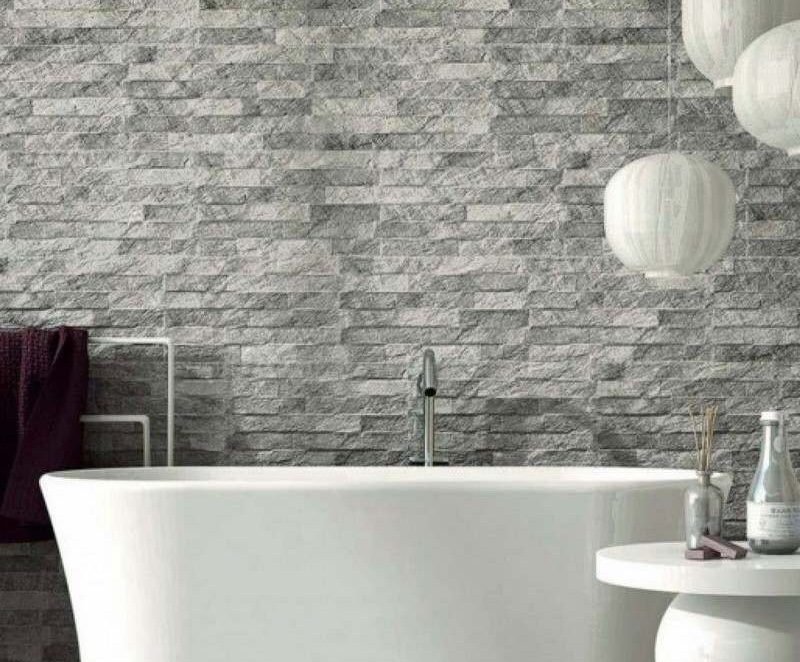 Give your white bathroom a new lease of life with grey slate wall tiles, which not only gives the space a neutral and calming palette, but adds texture too. Incorporating grey floor and wall tiles will make your white bathroom suite pop against a grey scale canvas.
7.Country Brown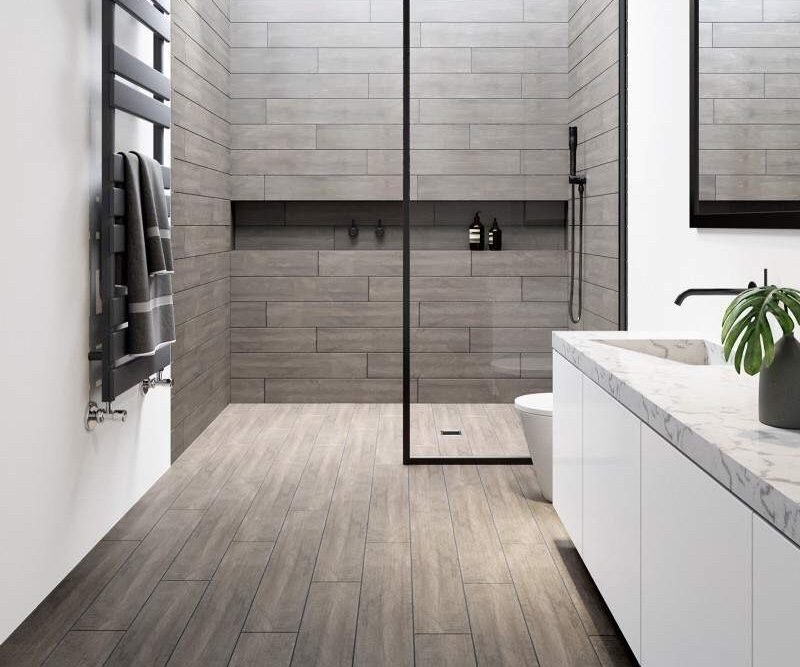 Wood effect floors and walls are a great way to add warmth into your bathroom space, especially if you love country and farmhouse style interiors. Wood isn't a great material to use in your bathroom due to the constant moisture, so opt for wood effect bathroom tiles to still create that rustic look in your bathroom.
8. Soft brown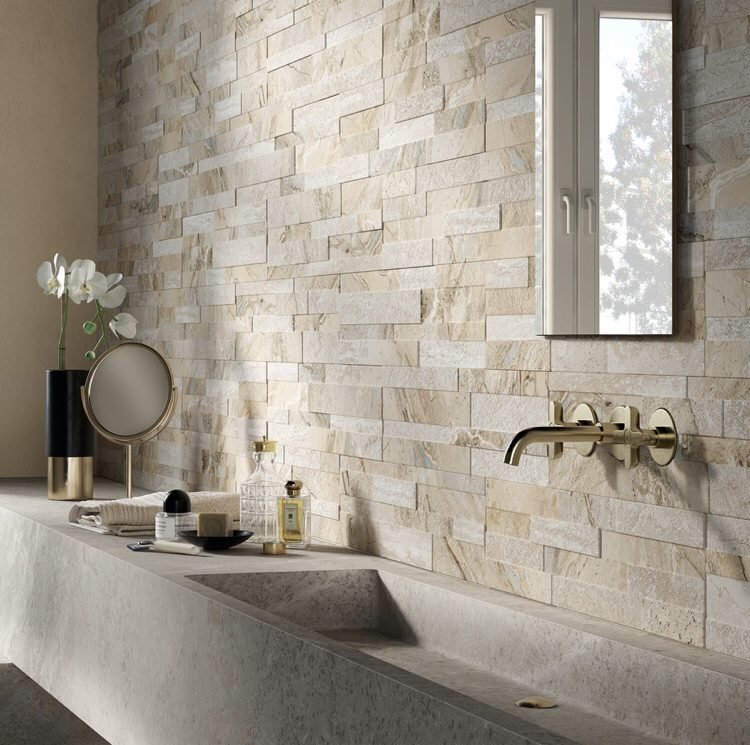 Brown is a soft and natural colour for the bathroom to bring in the feel of nature in a delicate way. These gorgeous beige wall tiles add depth and texture to a simple bathroom space. Opt for textured tiles that look like stone so that your bathroom looks and feels like a spa retreat.
9. Blue and white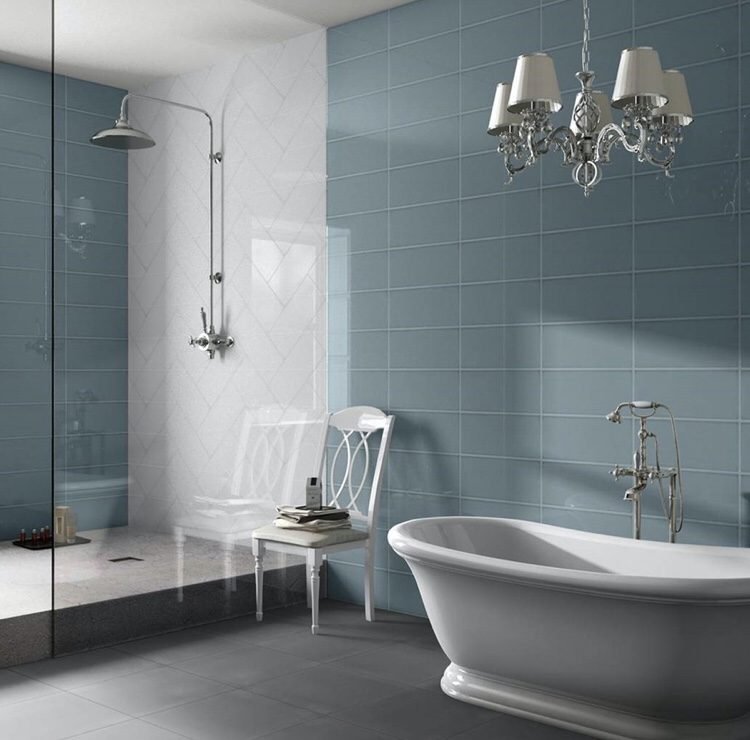 Decorate your bathroom with glossy blue walls using these gorgeous wall tiles for a sumptuous space to take a soak. Blue is a harmonious colour that represents the sky and sea, therefore evoking the feeling of calmness. Match blue with white in your bathroom to break up colour and create a sophisticated space to relax.
10. Green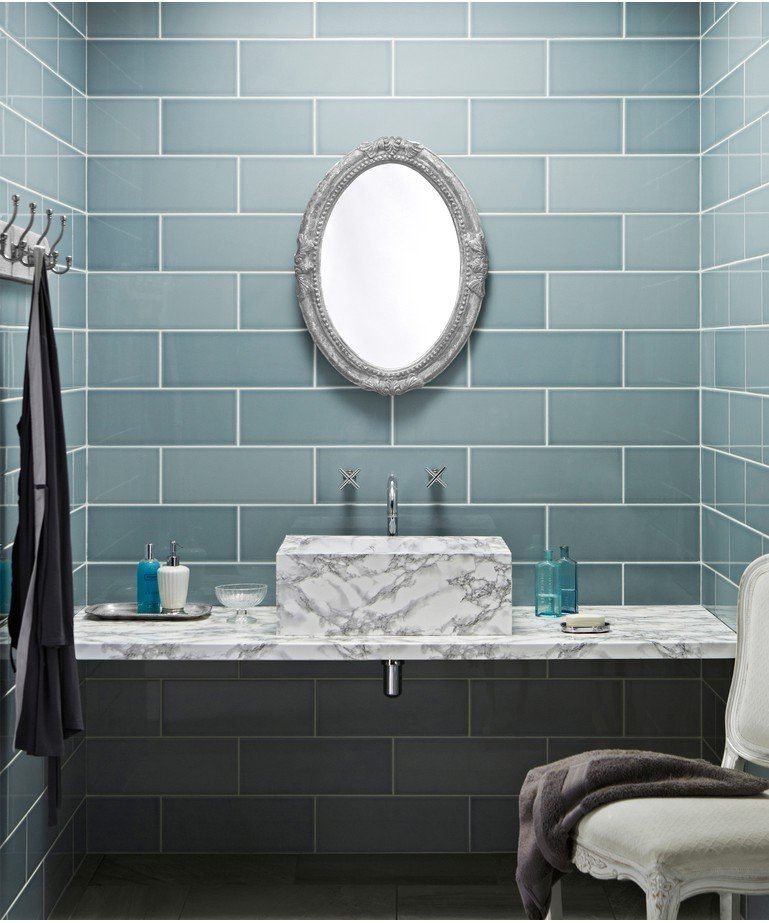 Tiles are a staple in the bathroom. Not only do they help keep your walls in top condition due to the levels of moisture, but you have free range on how to style your bathroom with tiles. Add a pop of colour to your bathroom with these green tiles that ooze with style. Ideal for industrial or moody bathroom designs, these tiles have a beautiful blend of hues that give your walls depth even if using just one shade of tile.