If you live in a small apartment, chances are that your bathroom needs some clever storage solutions. Bathroom storage is your go-to purchase when trying to get more out of your small bathroom.
So we've come up with some simple solutions to incorporate extra storage in your bathroom even if you're renting – as we know that drilling holes in walls isn't exactly practical.
We have picked some great options that you can use and take with you when you leave if you're renting. We even have some lovely bathroom storage ideas if you have extra space in your bathroom and are looking to add extra storage. Read on to see our top bathroom storage ideas.
Add a towel rack to the back of your door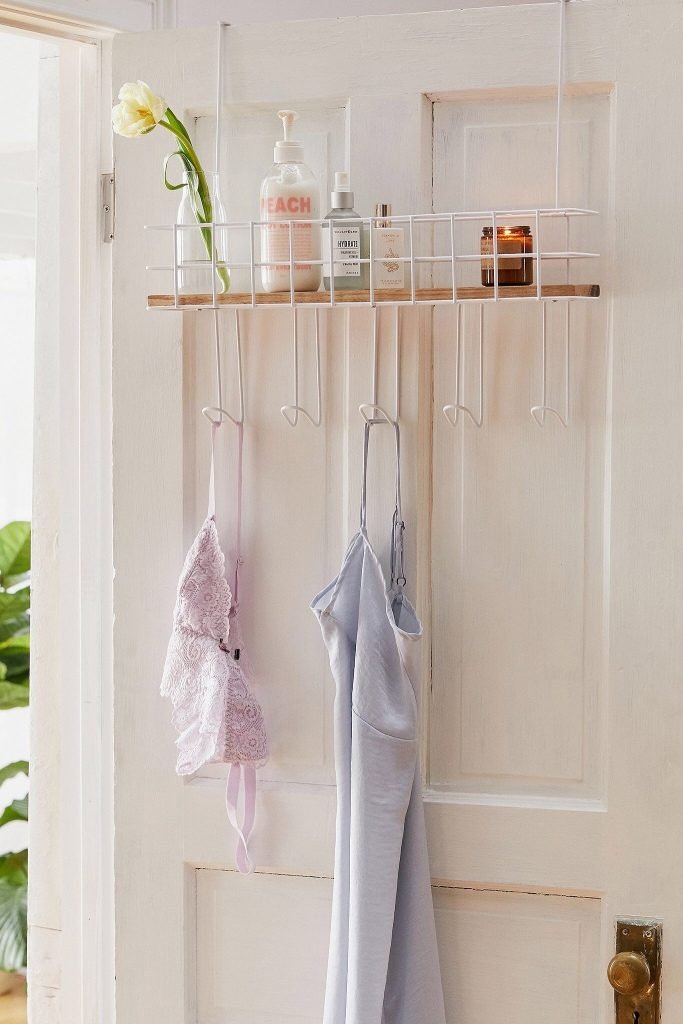 A great way to maximize space is to make what you already have multi functional and this goes for the door too. Over the door racks are great because you can store lots of towels and your bath robe too. We adore this super savvy door rack from Urban Outfitters with the added bonus of a shelf to store extra bathroom accessories.
Add shelving under your sink or vanity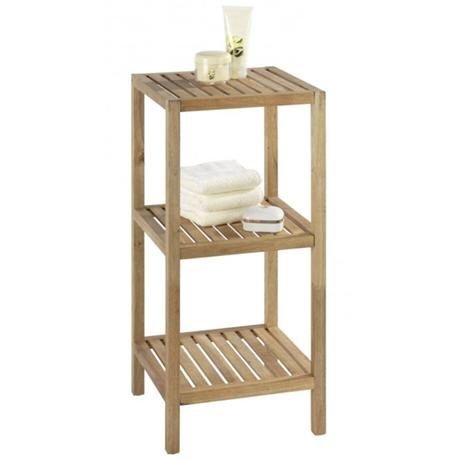 If you're blessed with a bit of room under your sink or vanity, there's a lot of handy mini shelving units on the market. We love this simple 3 tier bath shelf from Victoria Plumbing that will come in handy as a bath side table too.
Suction caddy for the shower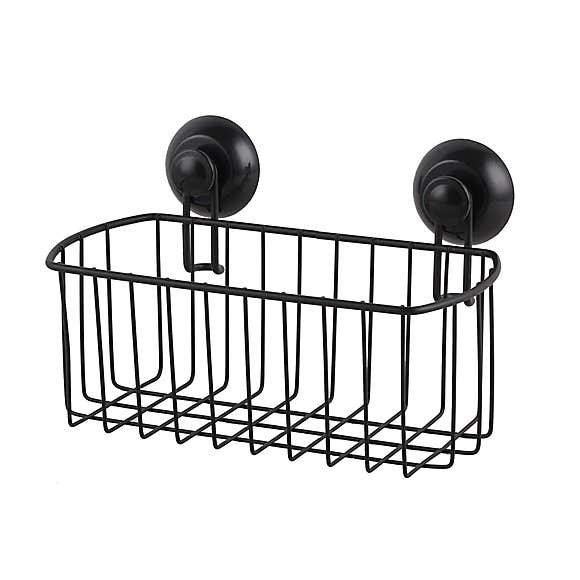 It's easy to get into the habit of storing your shower gel, shampoo and conditioner, soaps and razors on the side of the bath, but an instant way to make your bathroom look more spacious is to declutter. Thanks to suction shelving solutions just like this one from Dunelm you can store everything in one place. Add multiple storage caddies to create a shelving unit and even feature a plant in one shelf to really give it an aesthetically pleasing look to your bathroom.
Trays for organizing a small apartment bathroom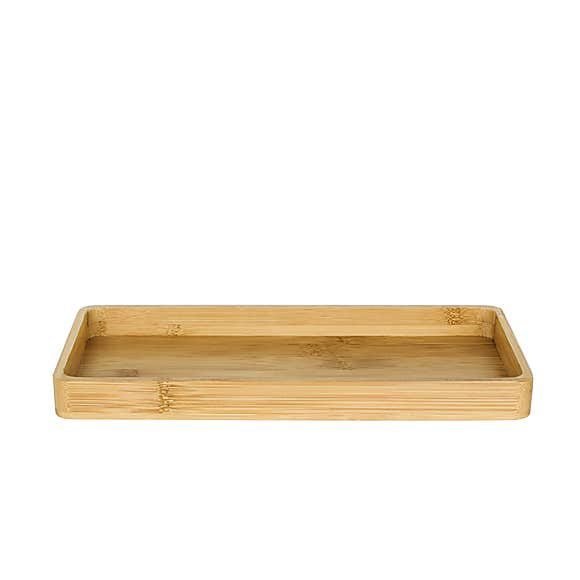 Create an organized environment by using simple trays just like this minimalist wooden tray from Dunelm. Use a tray like this to create sections for your bathroom products on the shelf so that everything is in one place and not scattered all over the place. It will also help you to keep your space in order without misplacing products when you need them next.
Freestanding shelf tiny bathroom decor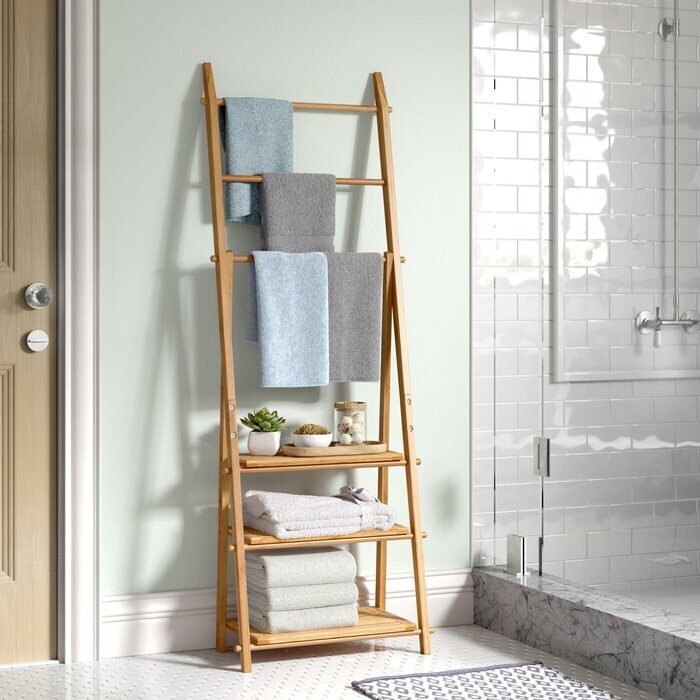 There's no exception between having great storage in your bathroom and being stylish about it. Freestanding shelves are a hot trend in homes and for good reason – you can take a tiny space and fill it with a beautifully designed shelf to showcase your must have items while also being decorative about it. Layer your freestanding bathroom shelf with towels, plants, candles and products that expresses your bathroom style. We love this freestanding shelf from Wayfair made from eco-friendly bamboo!
Adding extra storage to your bathroom really is simple as purchasing those little elements to maximise your space as well as looking beautiful. Which bathroom storage will you be considering?