Your bathroom is your sanctuary after a stressful day at work, before an evening out and lazy Sunday afternoons, so why not give your bathroom a little love with our top bathroom design trends? Afterall, your bathroom is the one place you go to when you need a little pick-me-up. See below our top bathroom trends you need right now.
Gold fixtures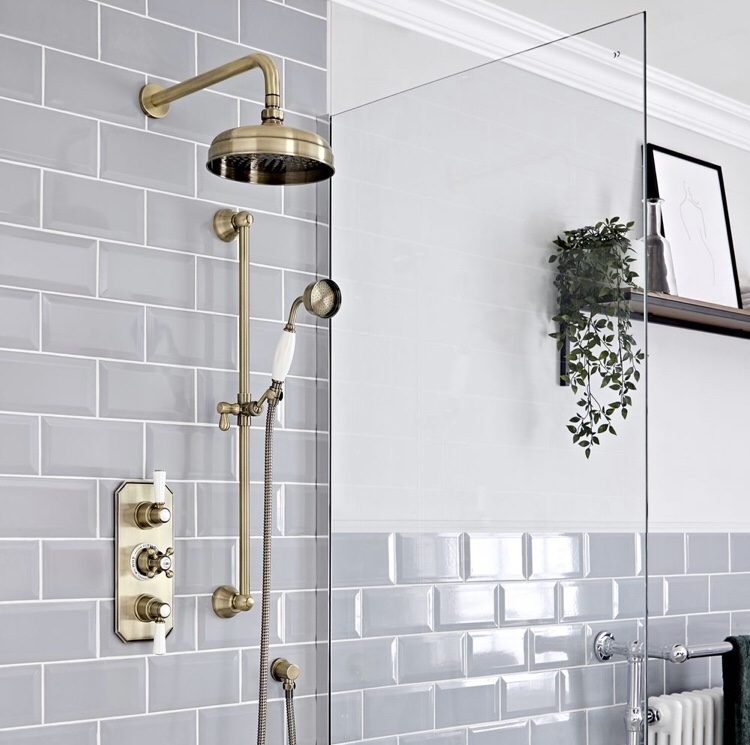 Gold fixtures in your bathroom, such as shower heads and fittings, taps, rails and other fixtures are a great way to add luxury into your bathroom. Especially if you have a white bathroom, as the gold will make your bathtub and sink look super lavish. We adore these brushed gold shower, riser rail and shower head fittings from Big Bathroom Shop for an ultra glam bathroom.
Spa style bathtub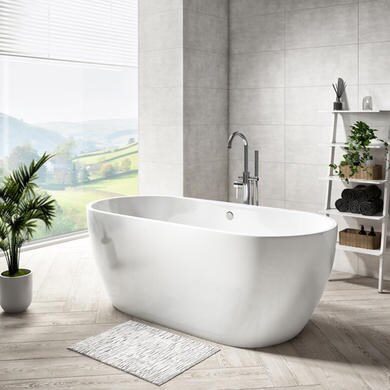 Create a spa-style bathroom with a gorgeous freestanding bathtub, which looks elegant and sophisticated and is a huge bathroom design trend for 2020. There's nothing better than having a space in your home to truly relax and take care of yourself, and what better room than the bathroom, which is designed for all your grooming needs. We love this double ended bathtub with a curved and contemporary design that will look good in any style of bathroom.
Natural decor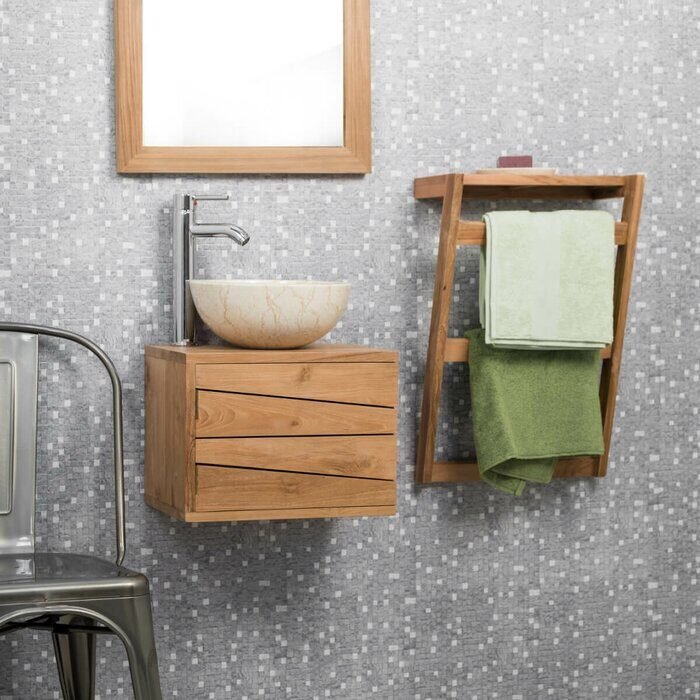 For very small bathrooms, opt for natural decor such as this wall hung vanity unit, which saves a lot of space. With more and more apartments offering less bathroom space, we think this is a fantastic way to still style your bathroom but in a clever way so that you have ample space and is very functional.
Cosy bathrooms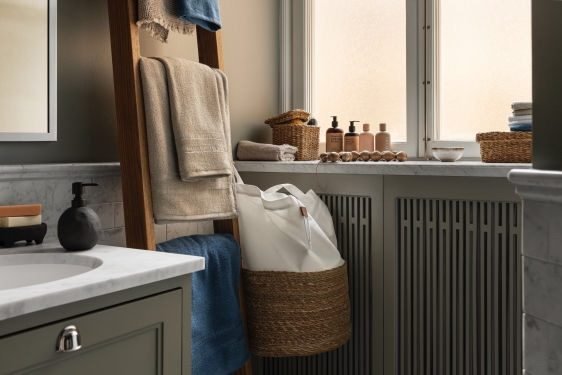 You want your bathroom to feel as cosy as possible, especially during winter when the dark nights start creeping in and all you can think about is how amazing a warm bubble bath will be in the evening. H&M's current bathroom range features towels in comforting blue and grey, weaved storage baskets and dark features such as soap trays and bowls to keep all your beauty products in one place.
Colourful tiles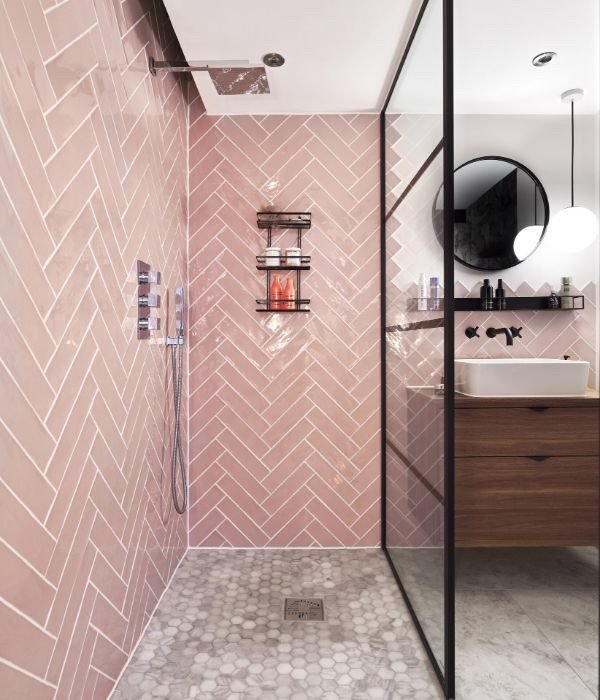 Add a pop of colour to your bathroom with hand-crafted tiles that create a contemporary look in your bathroom. This is a great way to style up a bathroom that has only a shower cubicle and can really create a luxurious finish. The beauty of these stunning rose tiles by Artisans of Devizes is that you have control over the design. Slant the tiles for a zig-zag style look or keep them horizontal for a brick wall effect – the choice is yours.