Neutral doesn't mean boring. Our ideas below break the mold on what a neutral bathroom style looks like.
Why is the best colour for a neutral bathroom?
Looking for a new colour palette for your bathroom? Neutral colours like grey, brown, green and blue are all great earthy colours to consider. Choose these colours on their pastel forms for a delicate look. Furthermore, add white and dark shades of grey to break up a neutral bathroom style.
Neutral bathroom with clever shelving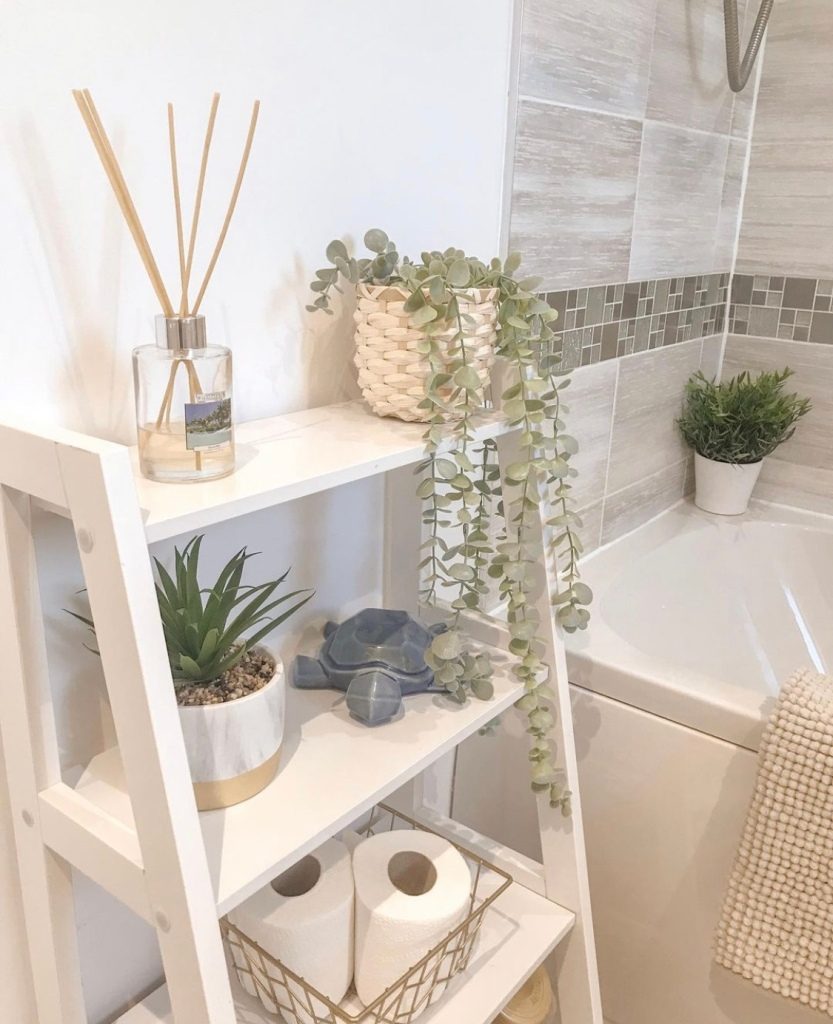 Add function and style to your bathroom with ladder shelving, which is a great style element to introduce colour to your space. Dress your shelves with neutral accessories like this gorgeous design by Hollie, where she mixes white, green and beige together for a delicate look to add colour in a delicate way.
Neutral grey and white bathroom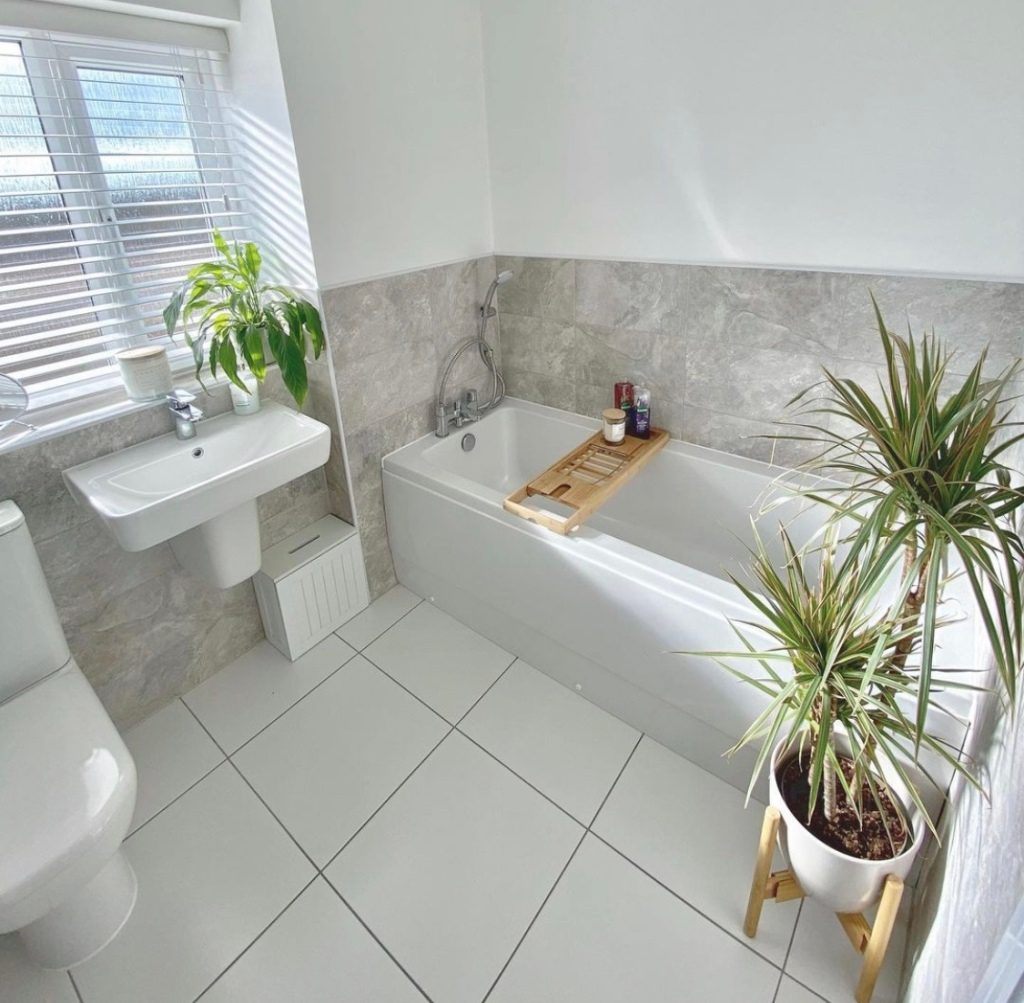 Grey is a fantastic colour for a neutral bathroom as it evokes a calm and serene ambience. Combining grey with white creates a neutral contrast. When thinking about adding contrast to your bathroom, add the darker colour to the bottom half of your walls so that your walls appear taller and in turn, making your bathroom feel spacious. Furthermore, choose a textured grey tile, like stone or marble effect to add depth to a neutral bathroom.
Neutral white bathroom idea with big tub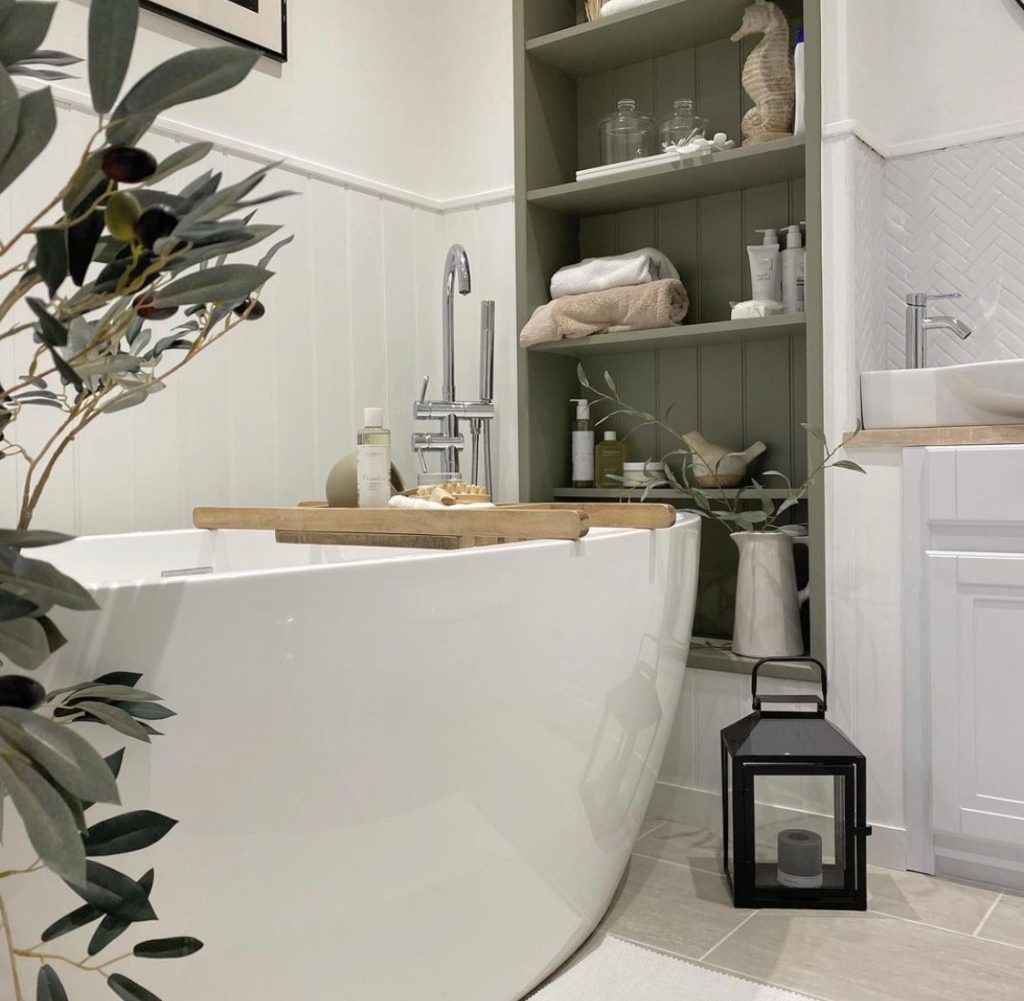 Create a spa-like experience in your home with an all white bathroom for a feeling of relaxation as well as looking clean and simple. Spruce up a neutral white bathroom with accessories such as plants and wooden decor to bring in the elements of nature.
Dark neutral bathroom idea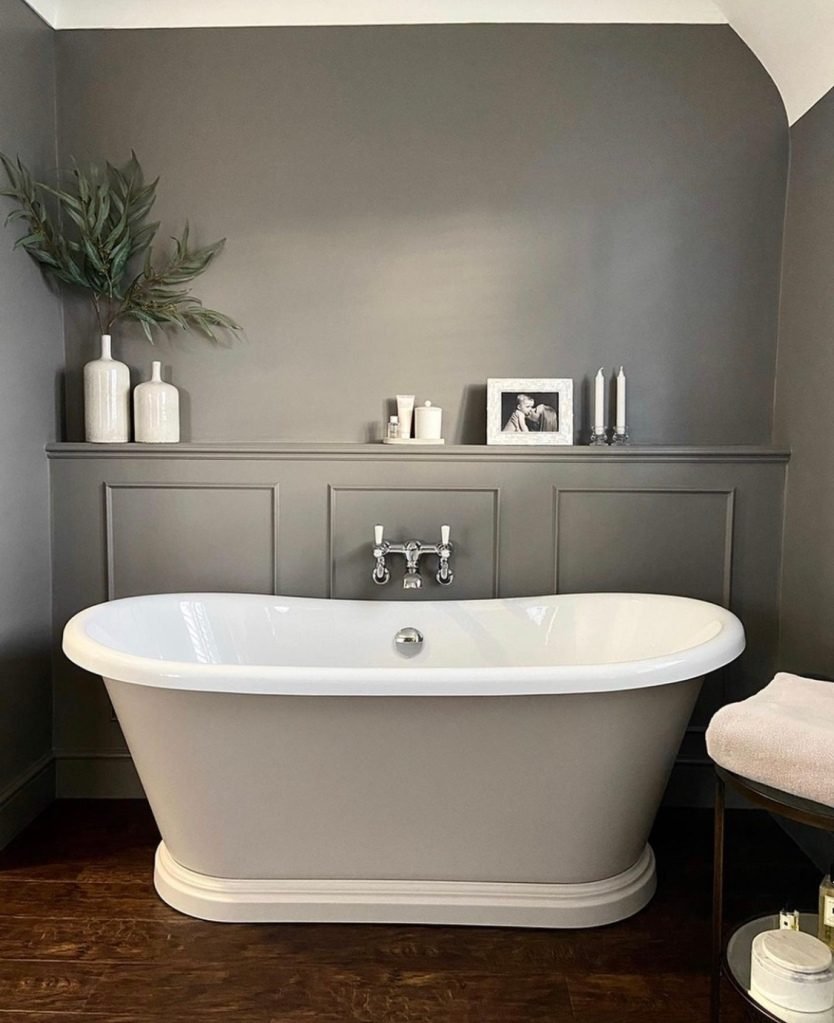 Neutral bathrooms can still have a cozy look and feel to them. For example, if you layer different shades of grey together to create depth and warmth you can transform a neutral bathroom colour into a cozy oasis. We love the design above, which illustrates how a neutral colour like grey can feel bright and cozy even when using darker shades.
10 ideas to make a grey living room feel warm and cozy
Neutral bathroom idea with marble tiles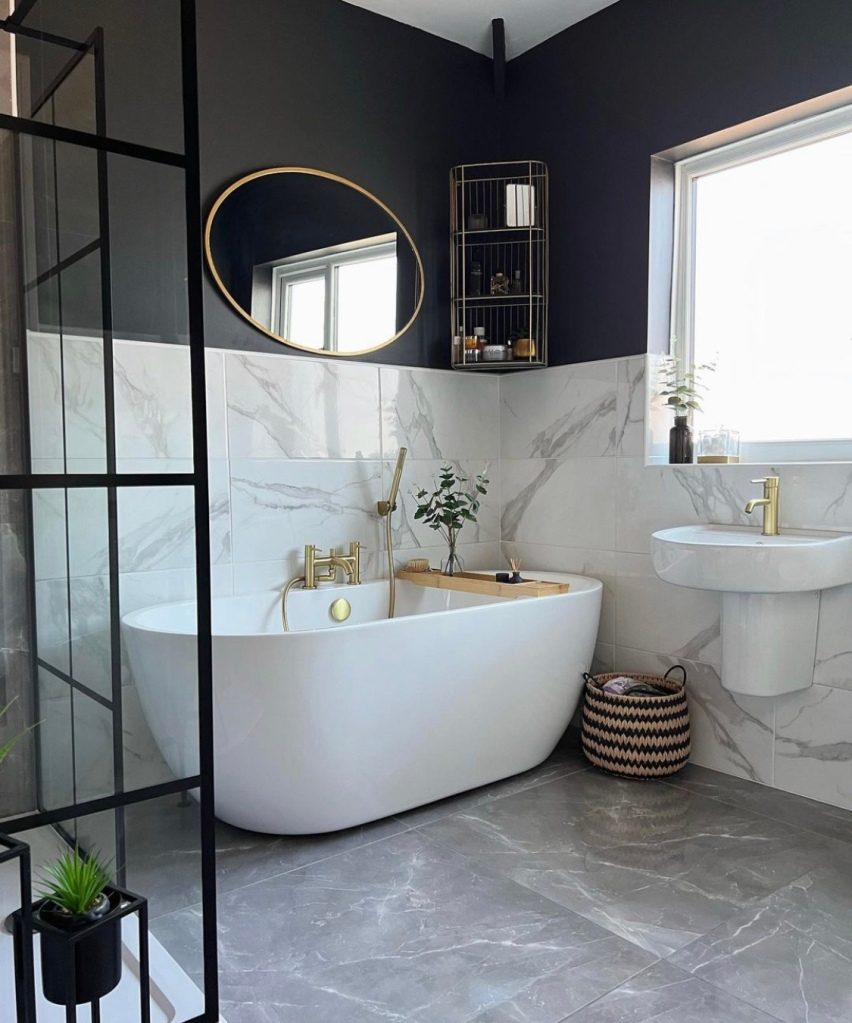 Dark grey and marble are great interior combinations for creating a sophisticated and elegant bathroom design. Furthermore, white marble breaks up dark bathroom features in a subtle way while also playing with the colours of the rest of your bathroom design. Marble tiles are best used at the bottom part of your walls when combined with another colour to break up dark walls.