Renovate your hallway with our modern panelling ideas
Decorating your hallway is important for setting the scene in your home. Sometimes it's an overlooked part of the house, however, we believe it can add so much joy when entering and leaving your home.
If you want to find out the answers to the top questions about hallway wall panelling, click the button below.
Keep reading to find out the best ways to decorate your hallway using popular panelling designs that are modern and on-trend.
1. Add colour through pastels for a calming hallway with wall panelling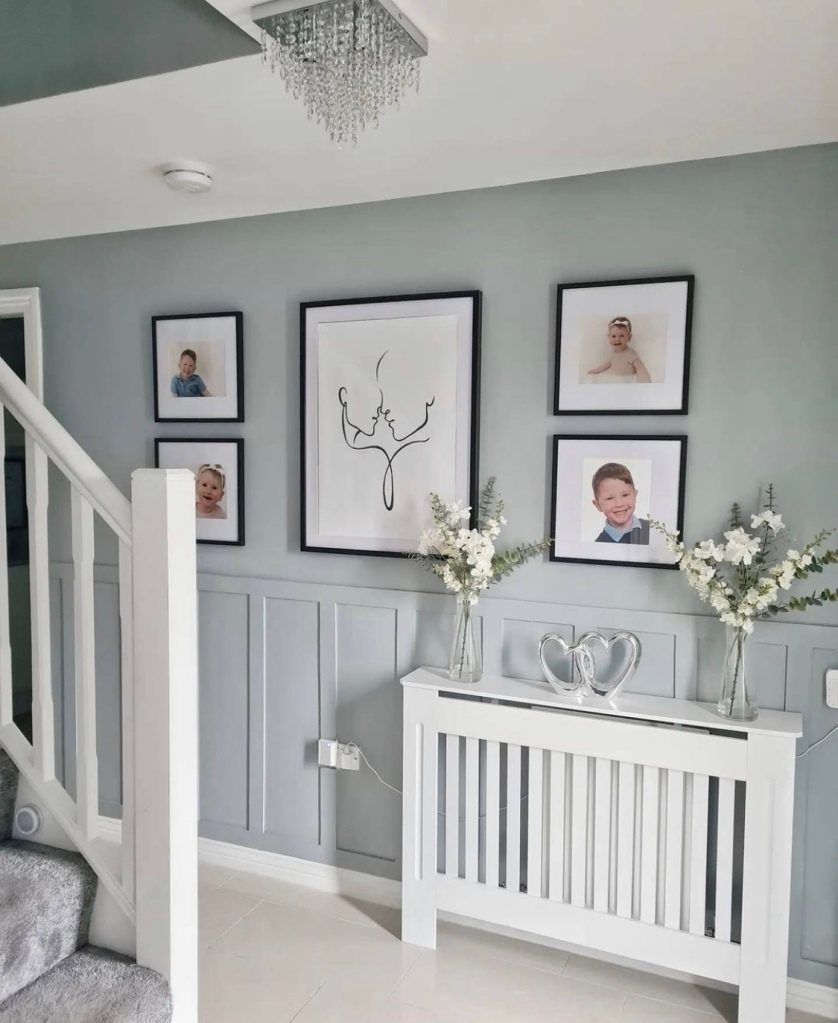 Blend your paneling with a soft shade of grey/blue like ourhouseourhome25 to create a subtle yet modern look. Rather than having a bold contrast on your walls, paint both your walls and panelling the same colour to make your space flow to allow the decor to break up the space.
Interior tip: add a gallery of your favourite artwork and photos to personalise your space as ourhouseourhome25 has done.
Radiator covers are fab for disclosing your hallway radiator, as well as adding a shelf in a space-saving way!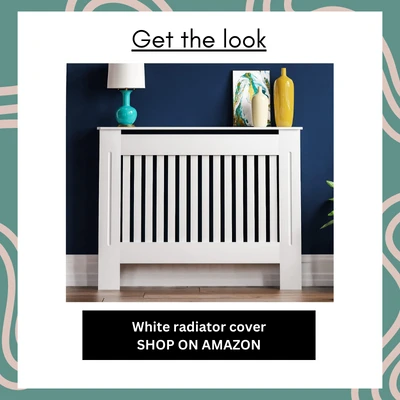 2. Bold wall panelling hallway for an eclectic touch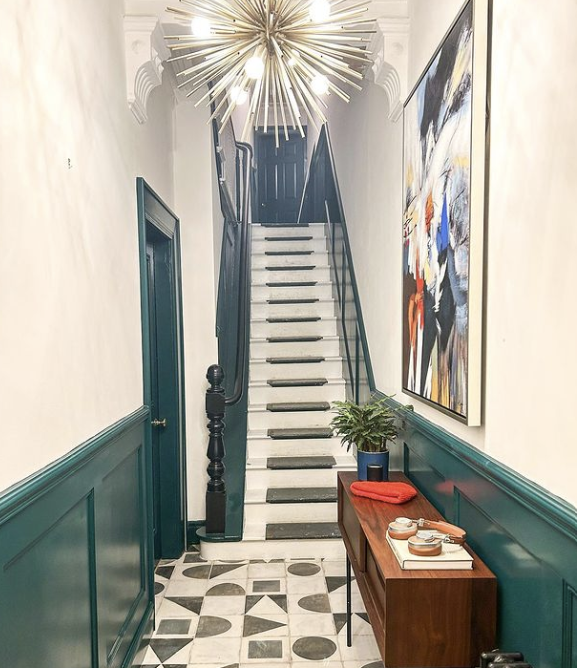 Image by @deco.dwelling uses half wall panelling on the hallway and up the stairs for a bold look. The intense green used on the panelling is Glasshouse by Farrow & Ball, which creates a glossy green look that makes the white walls pop. Furthermore, the bold interiors such as the colourful artwork and the fun piano stairs complete the look for an inviting hallway aesthetic.
3. Victorian hallway wall panelling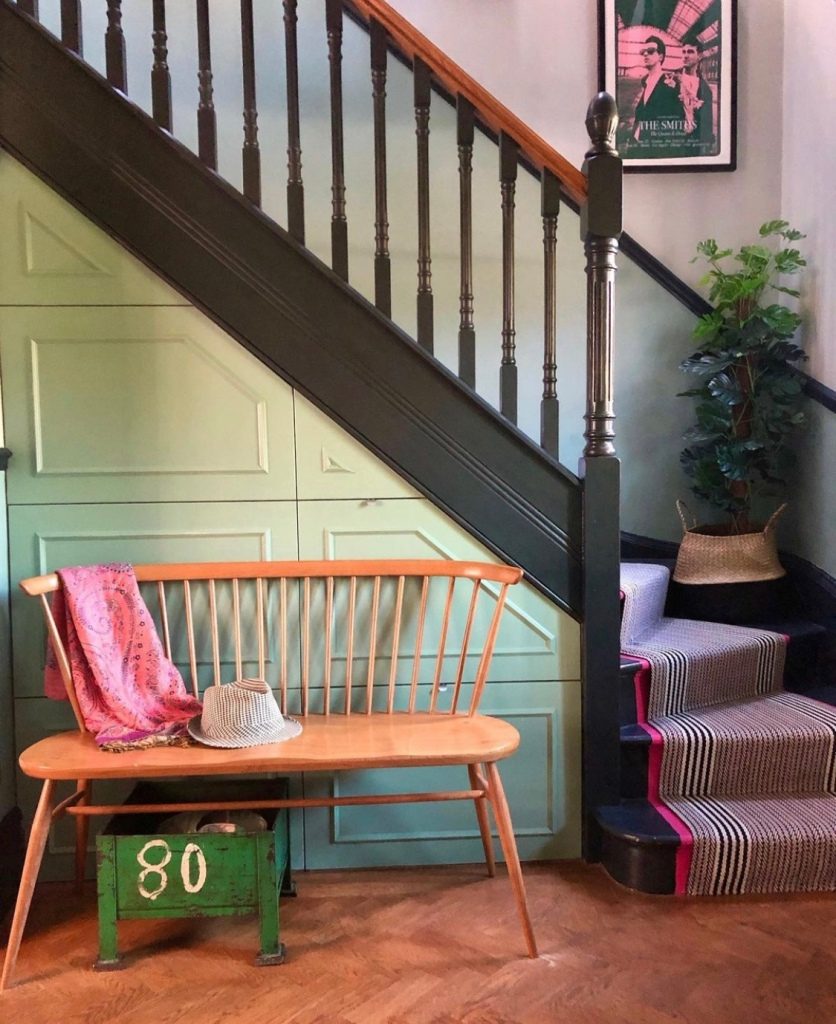 Under your stairs can sometimes get overlooked when considering the design stage of a home improvement. A great way to add instant style and depth is to makeover your spandrel like this bold and full-of-character design by houseofmaram.
Interior tip: Match your spandrel panels by using colours that flow with your room. For colourful rooms like houseofmaram's, use the same wall colours so that your stairs flow with the rest of your space.
Hallway colour ideas – The best colour schemes guide
4. White wall panelling hallway for a relaxing space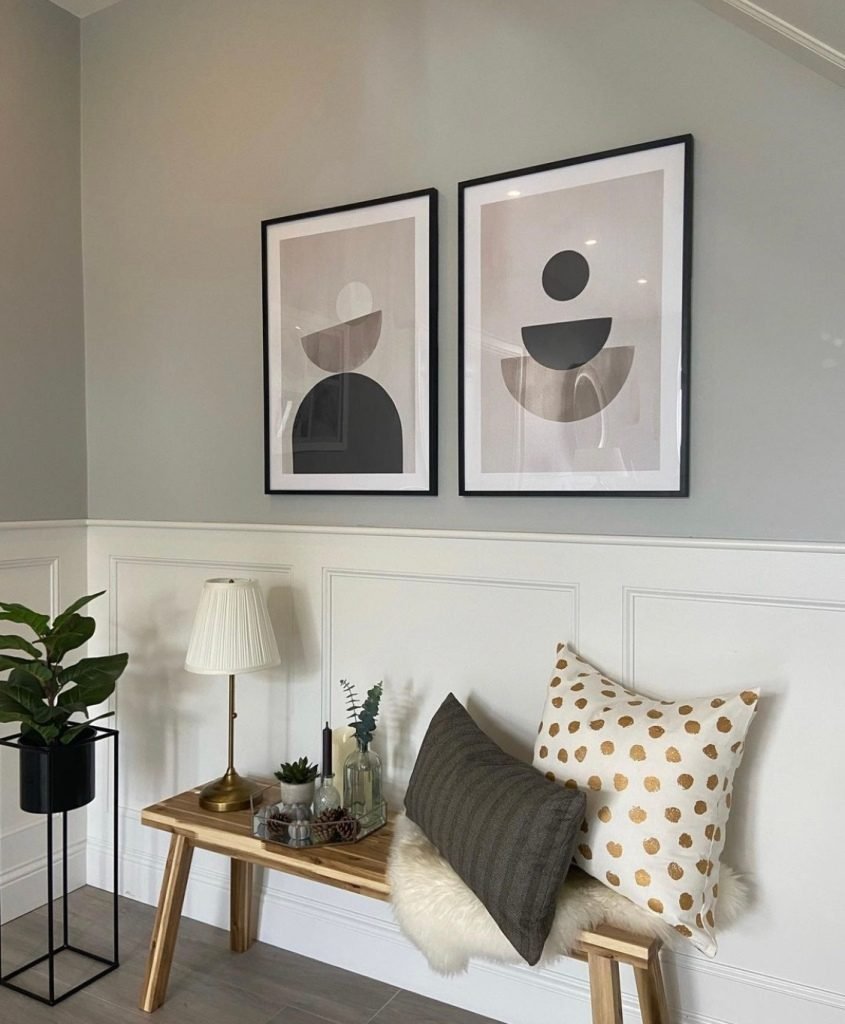 Spruce up your hallway by combining artwork and panelling to add instant character to your home. Choose a neutral colour palette like this grey and white hallway by houseontheborder then add neutral decor to make the space cozy.
Interior tip: half wall panelling is great for breaking up the space and walls in your hallway. Adding artwork will also break up sharp contrasts for a toned-down look.
Related reads: how to make your own gallery wall in your home
5. Hallway wall panelling idea that doubles up as a coat rack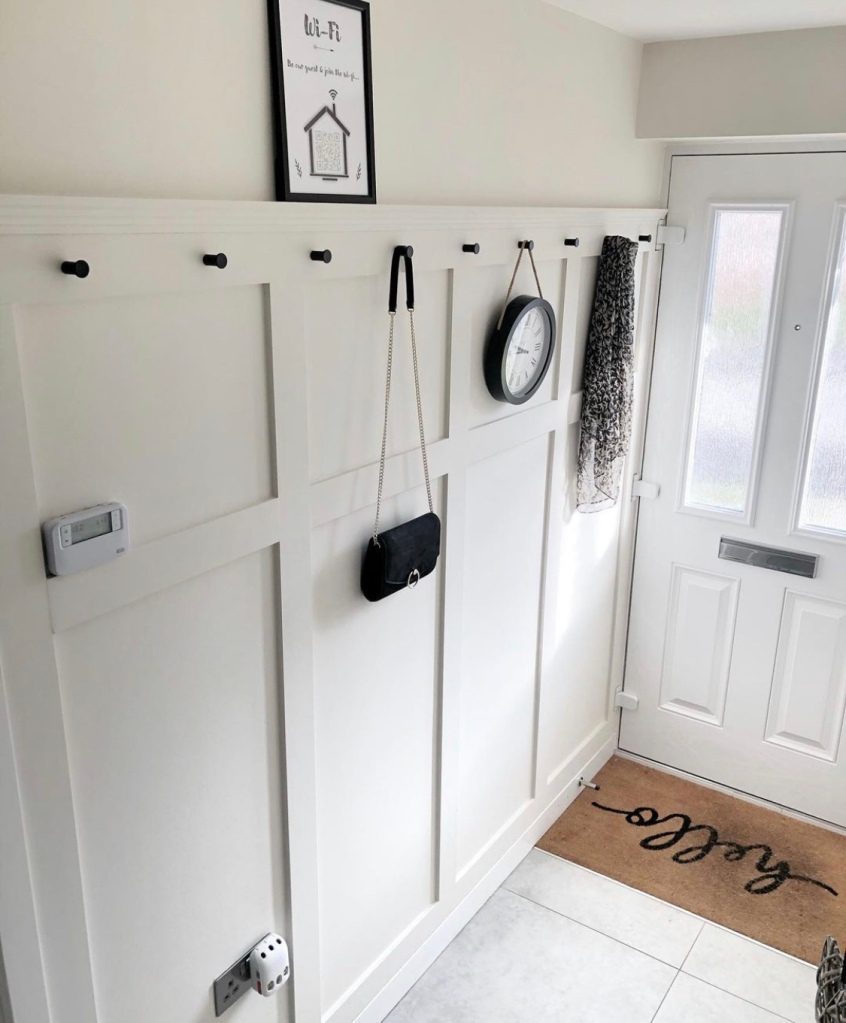 For practical hallways, design your panelling to complement the way you use the space. For example, this hallway paneling idea by ournewbuild_avalon uses the entranceway to create a statement look with panelled walls with hooks for coats and bags. This way, your space will always look stylish and full of character, even when nothing is hanging up.
Be inspired by simple wall hooks on wall panelling for a simple but super practical way to hang up your coats.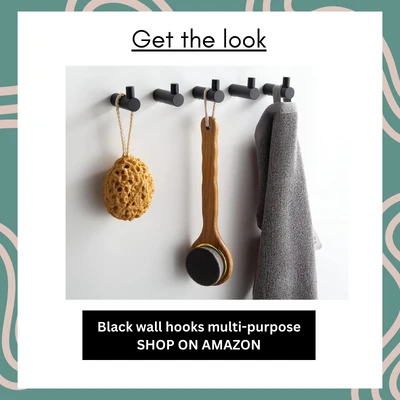 6. Stairs and landing wall panelling idea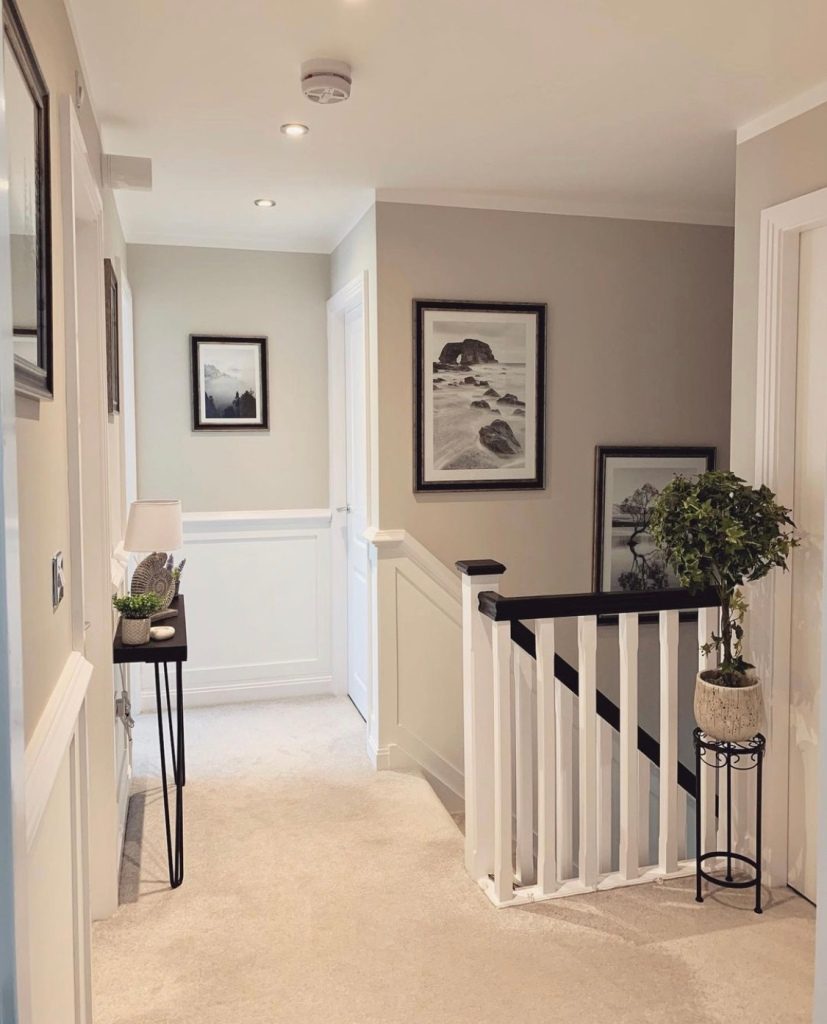 If you're looking to panel your hallway, why not carry on the look throughout your landing for an easy-flowing look in your home? We love this elegant and minimal stairs and landing panel idea by my_home_journey that uses a neutral white and grey colour scheme to add depth.
The elegant white panels provide a modern look and the gorgeous grey walls add warmth and a calming ambience to the space.
Related reads: Cozy Grey Living Room Ideas with images
7. Elegant cottage wall panelled hallway idea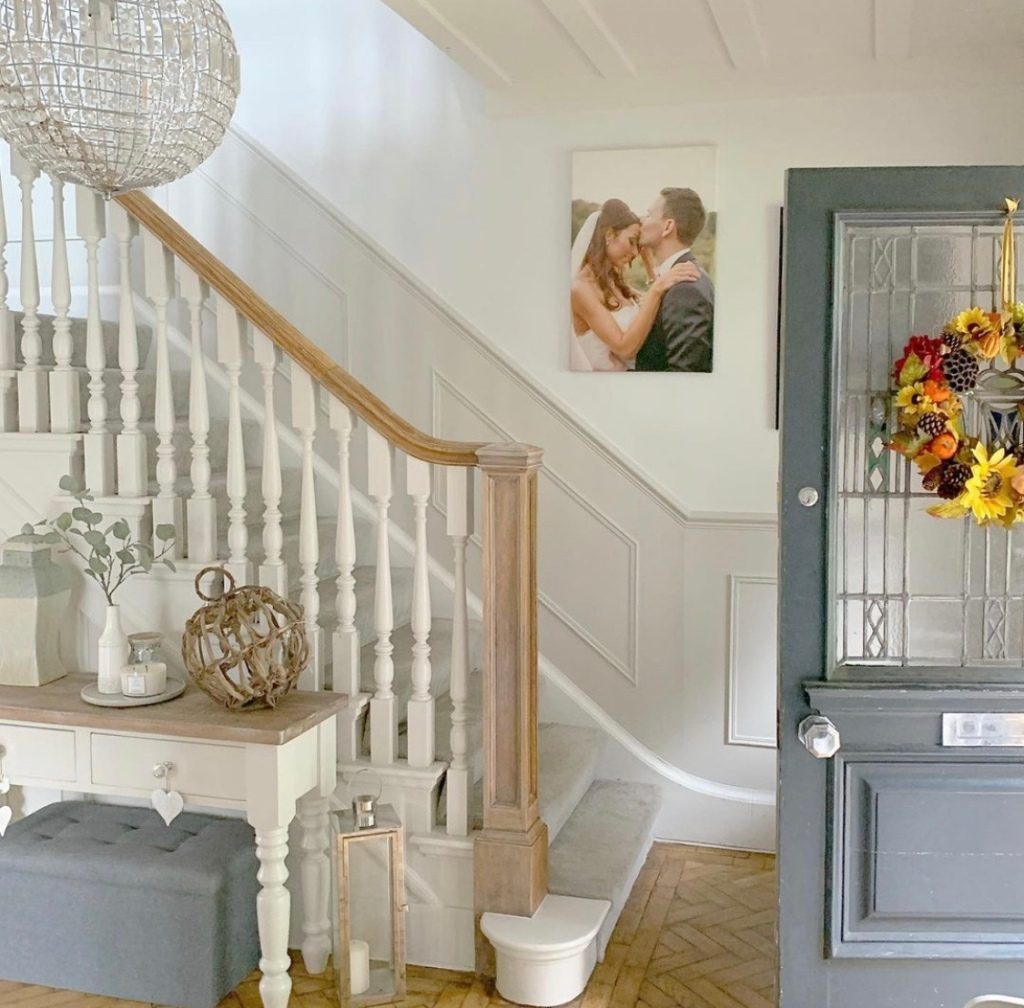 Bring elegance to your cottage or country-style home with panelling to add depth and texture to your entrance. mrskskitchen uses a soft grey paint on the panelled walls going up the stairs which breaks up the white in a beautiful way.
By using soft colours on the panelling against white walls, this will draw the eye up so that the walls look longer white and give the illusion of a more spacious entrance.
8. Colourful hallway wall panelling idea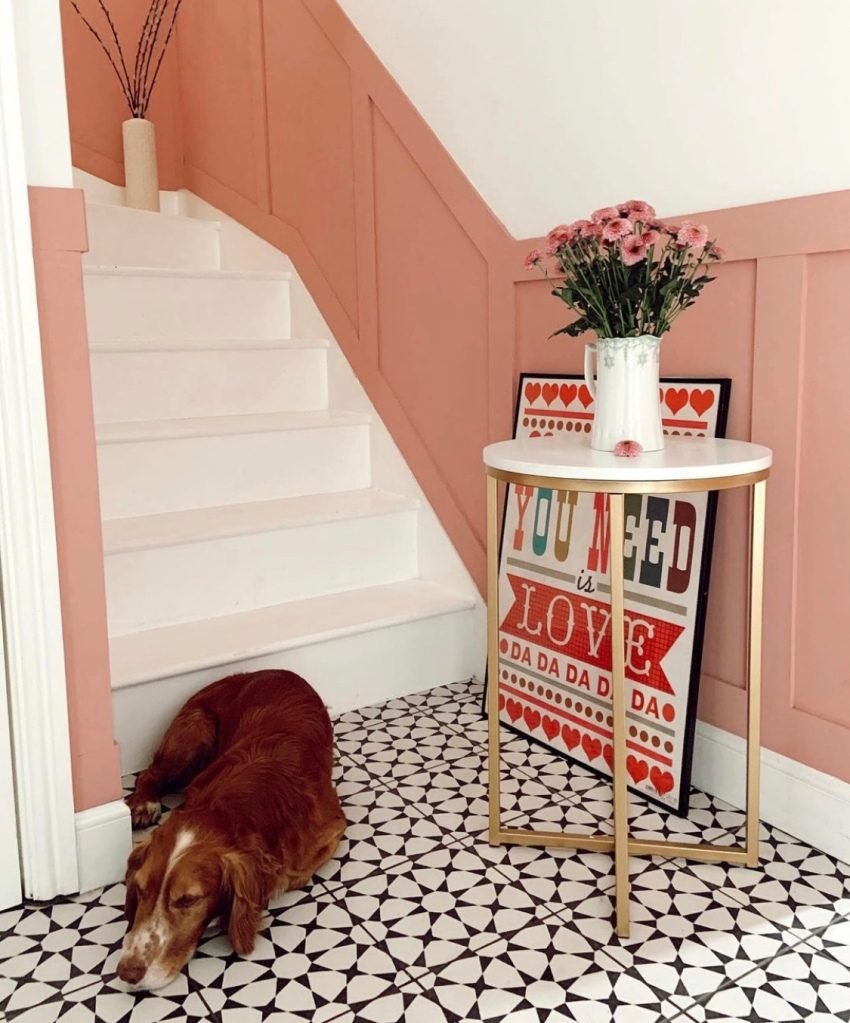 Brighten up your hallway with a bold colour scheme like this feminine pink panelling by claire.a.ramshaw. She effortlessly combines modern Victorian design with her entrance through pattern and texture. We love the combination of white, pink, and red to create a happy space full of character. From the patterned floor to the bold prints and matching flowers.
Interior tip: using pink tones evokes feelings of love, romance and softness, which is perfect for setting a homely and welcoming ambience to your home.
9. Wall panelling under the stairs idea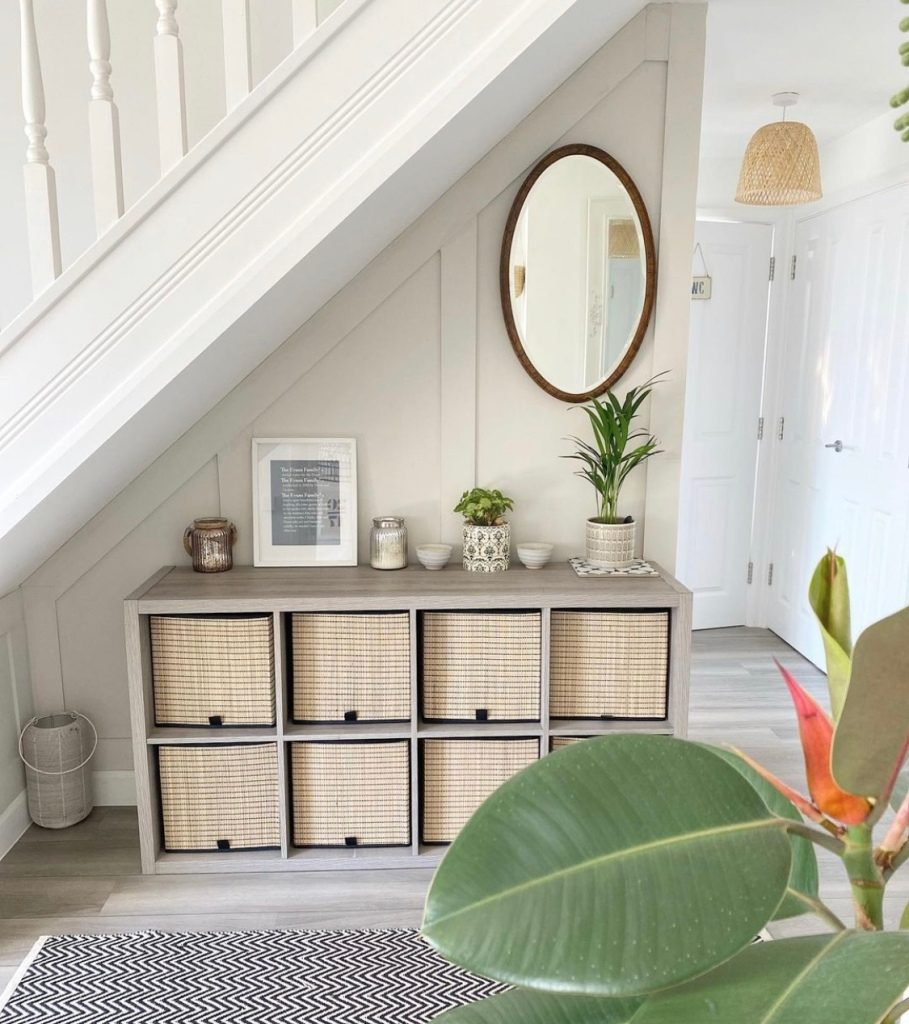 Looking to add character under your stairs? Do up the empty space with panelling to give your stairs a stylish makeover like this modern design by home_by_the_sea22.
Unused space in the home, like under your stairs can become a dumping ground or a wasted space, but this clever idea shows us how to maximise on style and practicality.
Maximise the space under your stairs with a tiered cube storage unit, which is also a great solution to add decor and personality under your stairs!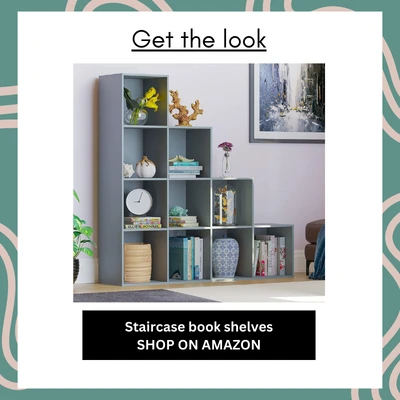 10. Small hallway wall panelling idea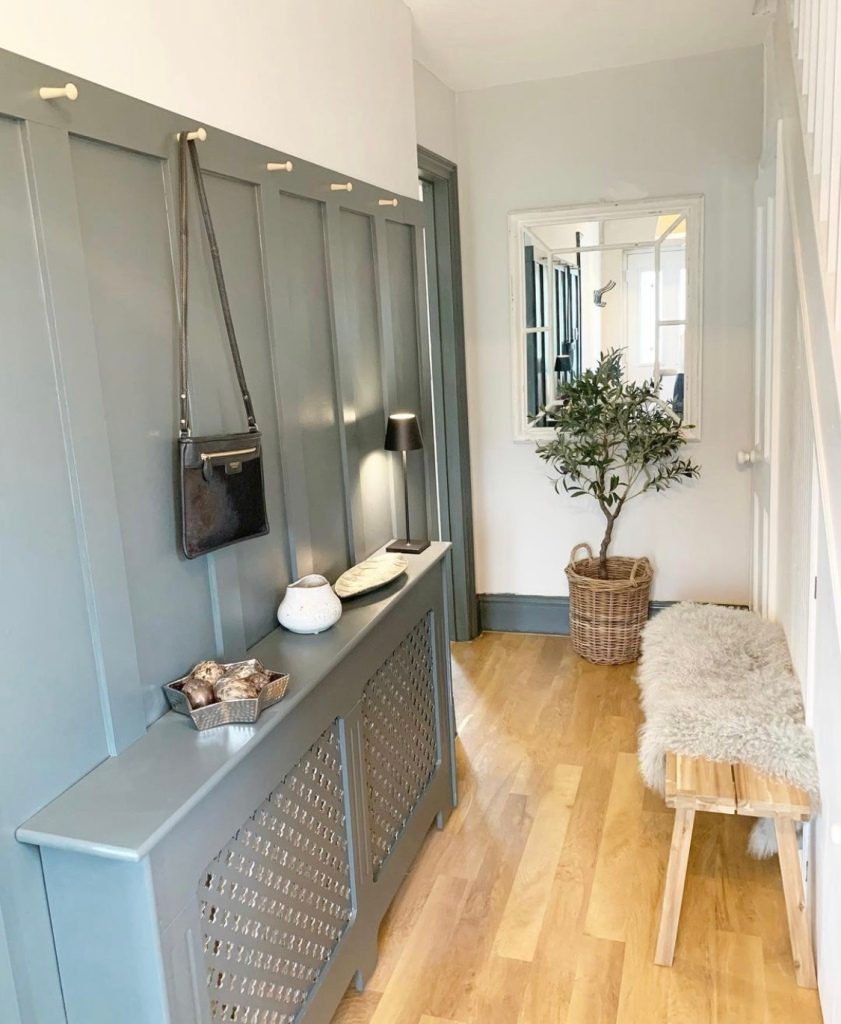 Tiny hallways can still pack a punch with style. Take this idea by ourhomelea that spruces up the entrance with bold panelling to make the hallway pop with colour. Furthermore, the clever use of the mirror that reflects the doorway is placed perfectly to make the space feel bigger.
Interior tip: Small spaces work well when contrasting colours on the wall. Paint your walls halfway, or 3 quarters of the way up with a bold colour then match it with white or light shades to create depth.
Hallway Panelling Ideas FAQ
What is hallway panelling, and what are the benefits of installing it in my home?
Hallway panelling is a decorative treatment that involves covering the lower half of walls with wood, MDF, or other materials. It's a popular design feature that can add character and visual interest to any space. Some benefits of installing hallway panelling include improved durability, sound insulation, and protection against scuffs and scratches.
What are some popular styles of hallway panelling, and how do I choose the right one for my home?
Some popular styles of hallway panelling include shiplap, beadboard, board and batten, and raised panel. When choosing the right style for your home, consider factors like the overall design aesthetic, the size and layout of your hallway, and your budget. It's also a good idea to look at inspirational images and consult with a design professional to ensure the best fit.
Can I install hallway panelling myself, or do I need to hire a professional?
While installing hallway panelling yourself is certainly possible, it can be a complex and time-consuming process that requires a certain level of skill and experience. If you're not confident in your DIY abilities, or if you're working with a particularly challenging space, it may be best to hire a professional installer who can ensure a high-quality and safe installation.
How do I maintain and care for my hallway panelling over time?
Maintaining your hallway panelling is relatively simple, but it's important to follow a few key guidelines to ensure it stays in good condition. Regularly dust and clean your panelling with a soft cloth or brush, and avoid using harsh or abrasive cleaners that could damage the surface. You may also want to periodically apply a fresh coat of paint or sealant to protect against wear and tear.
How can I incorporate additional design elements into my hallway panelling, such as lighting or artwork?
Hallway panelling can be a great backdrop for other design elements like lighting fixtures, artwork, and decorative accents. Consider adding wall sconces or pendant lights to highlight your panelling and create a warm and inviting atmosphere. You can also hang artwork or photographs on top of your panelling to add visual interest and personality to your hallway. Just be sure to use appropriate hardware and installation methods to avoid damaging the panelling.
Where Can I Find Stylish Furniture to Complement My Hallway Panelling?
To find furniture that complements your beautifully panelled hallway, explore a diverse range of office furniture. Just as you've curated your hallway with panelling to set the scene, selecting the right furniture pieces can enhance the functionality and aesthetic of your space. Whether you're seeking sleek modern designs or timeless classics, quality furniture will complete the transformation of your hallway into a welcoming and stylish entry point.
[caf_filter id='10467′]