Contemporary and compact kitchens you'll love
Make the most out of your small kitchen design by using our favourite interior design tips and hacks to utilise your space. We turn to our favourite kitchen ideas below to inspire you, whether you're looking to completely redecorate or renovate your kitchen or looking to make some small changes to optimise on space.
Small country kitchen ideas with pull out pantry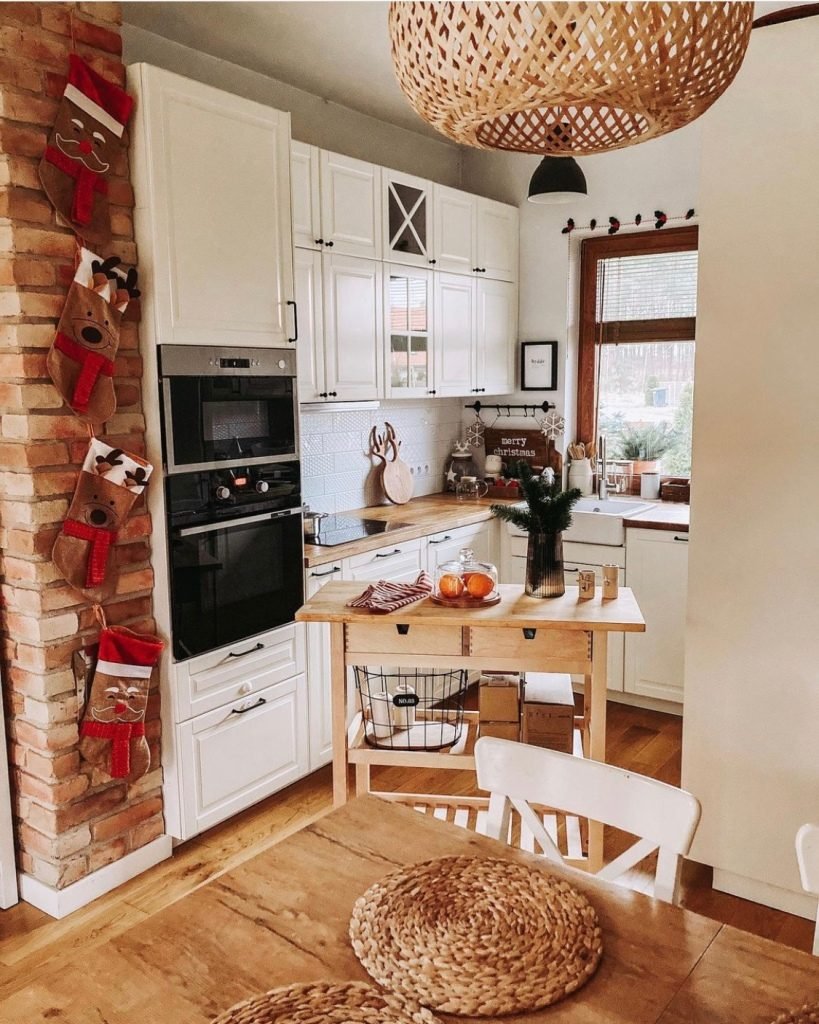 If you've got a kitchen space that doesn't have much space for food prepping, including a pull out pantry is perfect for functionality as well as adding more character to your space.
We love this cozy country kitchen design by sto_widoko that utilises a small space for functionality and style. The natural brick and wood interiors combined with the white accents from the kitchen cabinets brings that cottage core look, which complements a compact space beautifully.
Add colour to your kitchen with these bright paint ideas
Small galley kitchen idea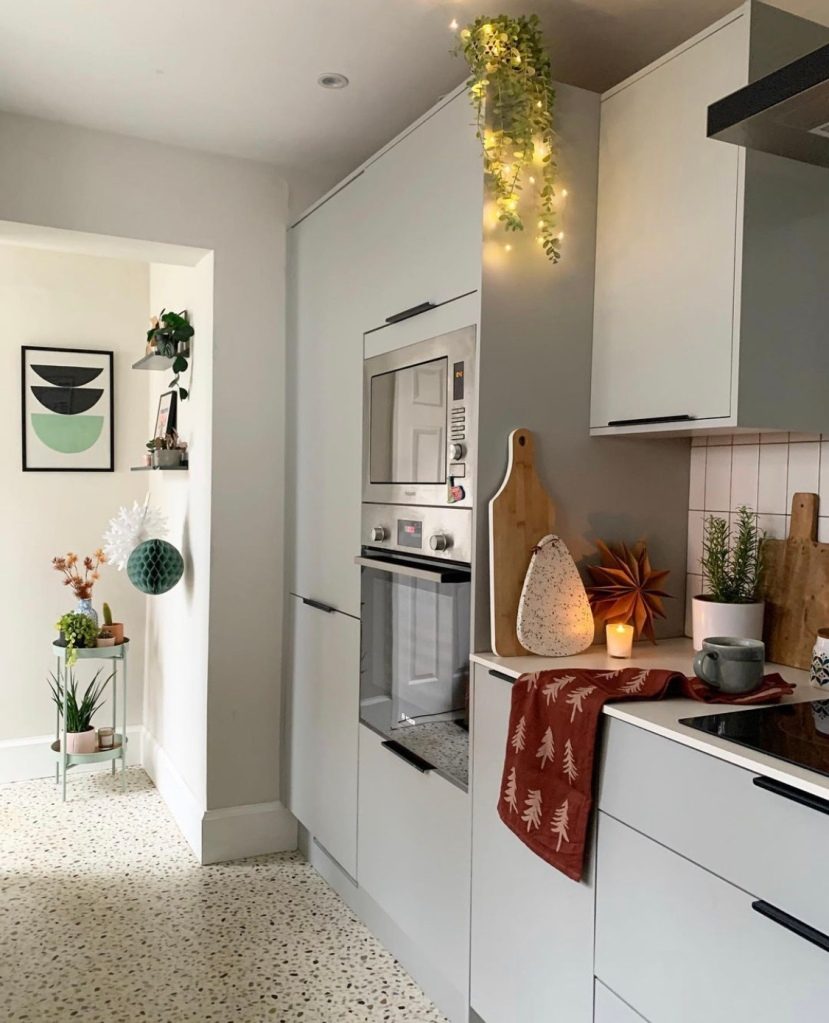 Corridor kitchens (known as galley kitchens) are typically compact for prepping and cooking food without too many cooks due to the layout. Take inspiration from the_seaburn_house that utilises their kitchen space by featuring clean and sleek cabinets for a minimal look.
Storage is key when designing a galley kitchen, which is why choosing simple and easy to clean cabinets is a must.
Interior tip: choose cabinets that span the length of your kitchen walls so that you can maximise on storage while making your space look taller than it actually is.
Small kitchen with open shelves idea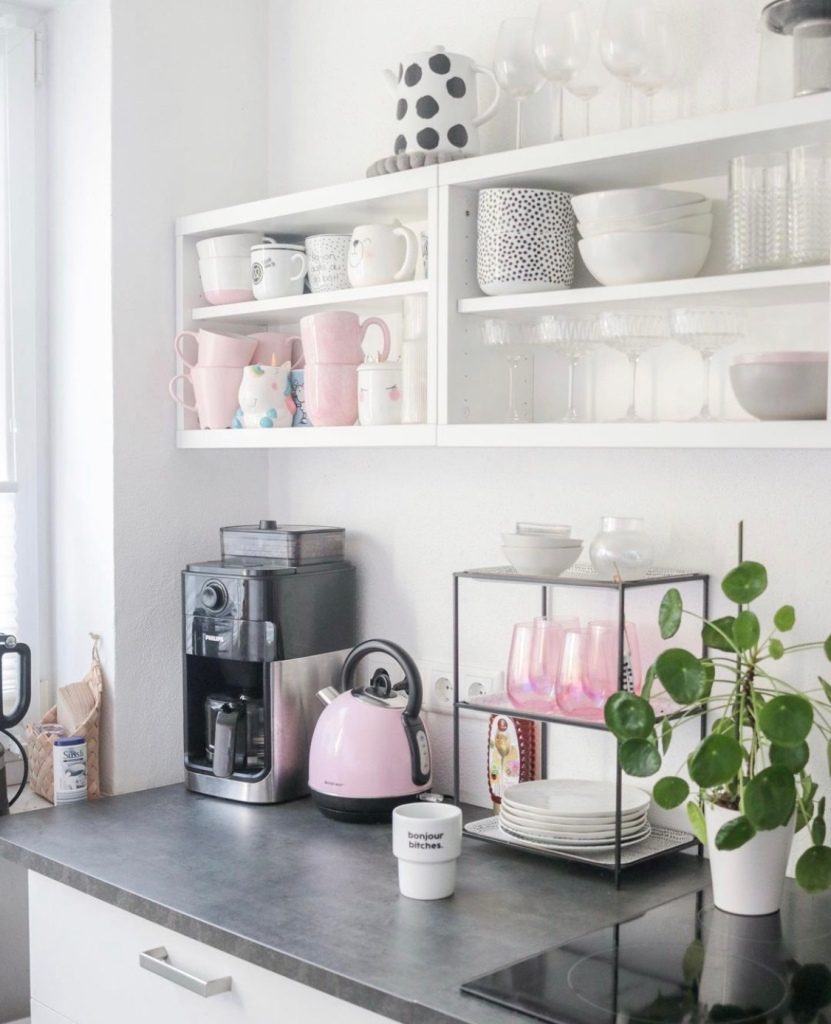 Decorate your small kitchen with open shelving that adds decor and functionality to your space. Make sure to style your shelving with purpose like this small kitchen design by nn_living that beautifully decorated their space with pink, white and grey kitchenware for a fun and feminine look.
Interior tip: add a pop of colour to a neutral kitchen to add a bold statement. Do this with accessories like kettles, mugs, toasters and microwaves.
Small Victorian style kitchen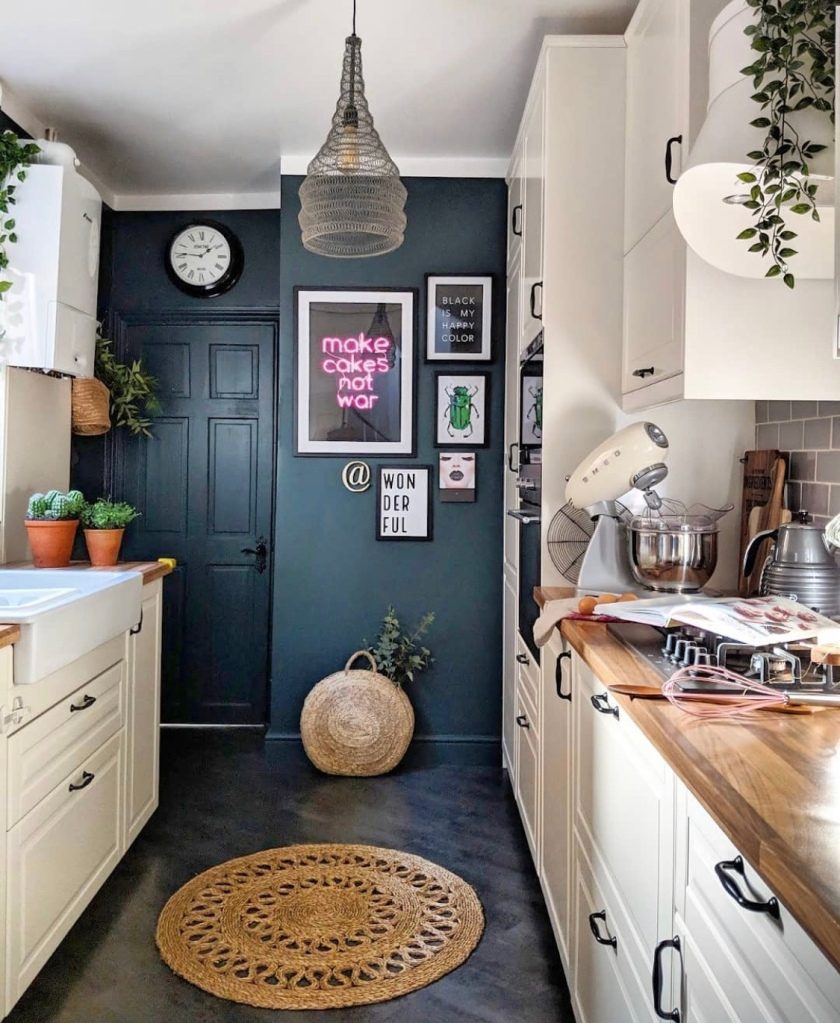 For narrow kitchens where cabinets take up most of the floor space, using statement features like an accent wall and white cabinets will help make the space appear bigger.
agi_at_59 cleverly incorporated a fun gallery wall in their kitchen to break up the white cabinets and the dark flooring makes the lighter features pop. Adding a mat will also draw your eye to the floor and make it feel more spacious.
Small kitchen idea with a mini island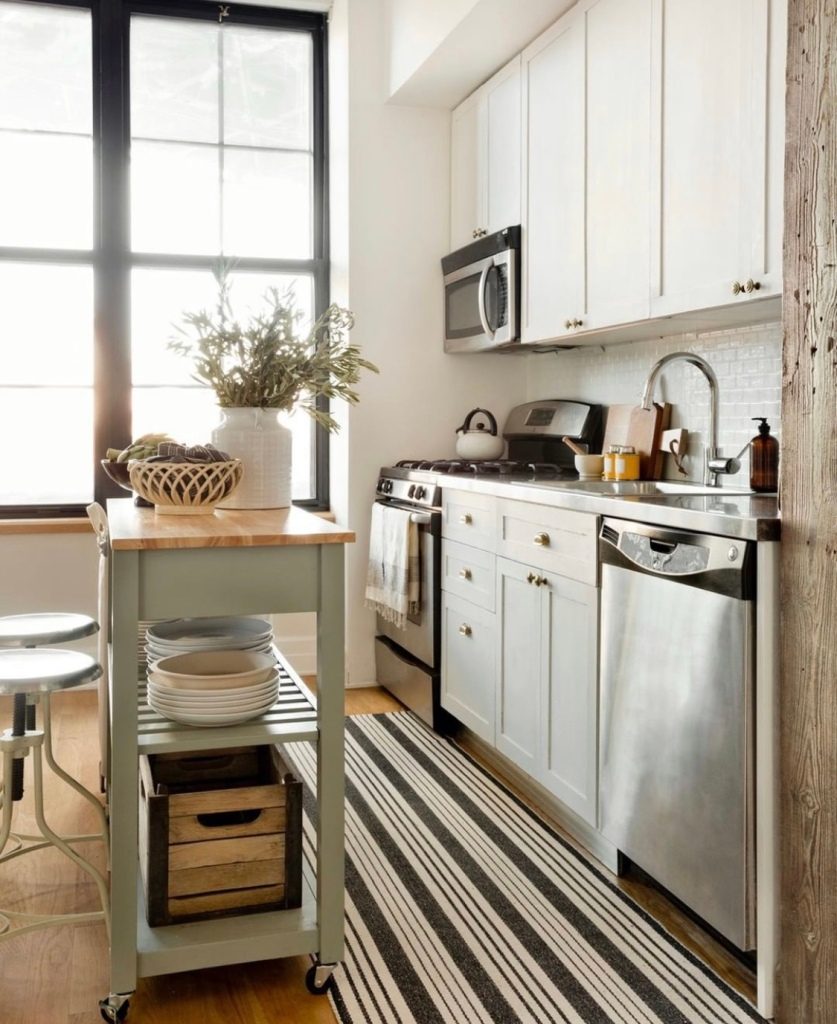 If you're limited on counter space in your small kitchen, adding a roll away island with pantry storage is a great way to optimise on space. This gorgeous small kitchen design by becca_interiors showcases how a simple island with enough storage and cooking space can transform the middle of your kitchen.
What's more, including a pull out pantry island can double up as a breakfast and dining bar for entertaining guests.
See these amazing pantry ideas for your kitchen
Add bespoke interiors to a small kitchen corner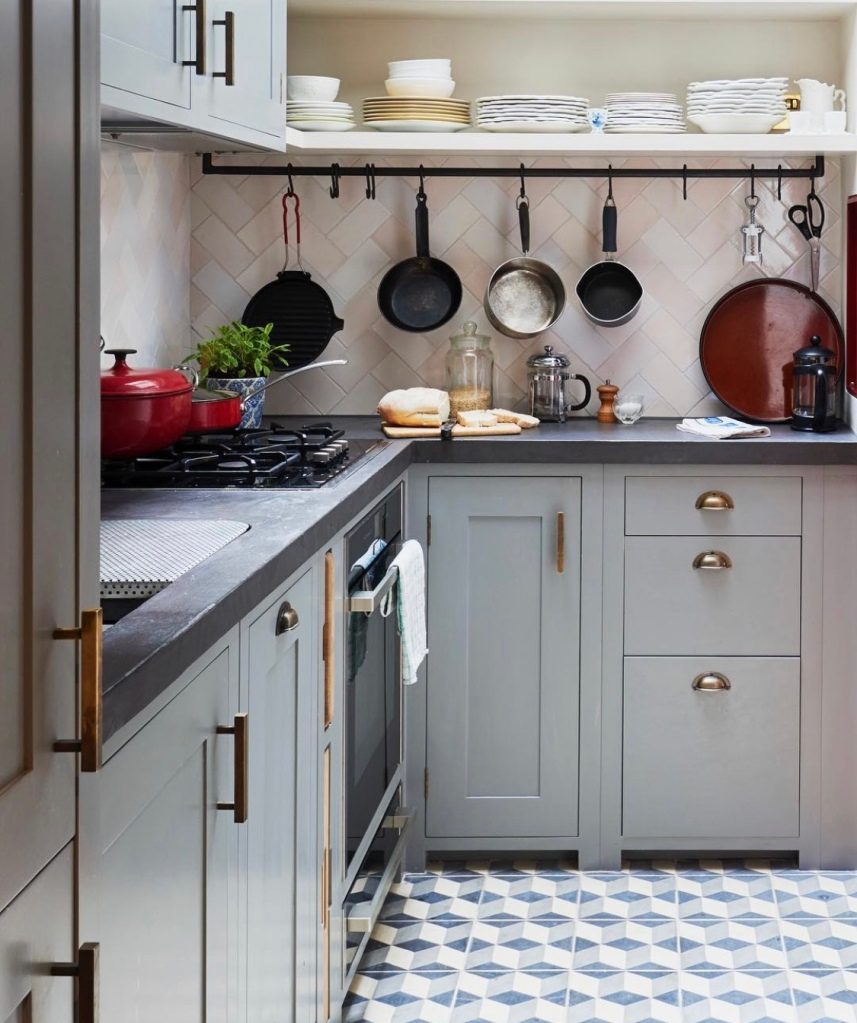 Make the most of a small kitchen corner with tailored kitchen designs that make your space ooze with character. Mix dark countertops and cabinets with light backsplash tiles to give your kitchen a contrasting look. This will give your small kitchen a unique look so that the attention is more on detail than about the space.
We love this small kitchen corner design by neptunehomeofficial that plays around with dark and light colours and textures to make the kitchen corner feel fun, luxurious and timeless.