Add a pop of colour to your kitchen cabinets with our colourful paint ideas using Dulux colours to transform your space into a bold and brilliant cooking station. From quirky colours to bold statement cupboards, our top list of Dulux kitchen paint colours will give you all the inspiration you need.
1. Bright pink kitchen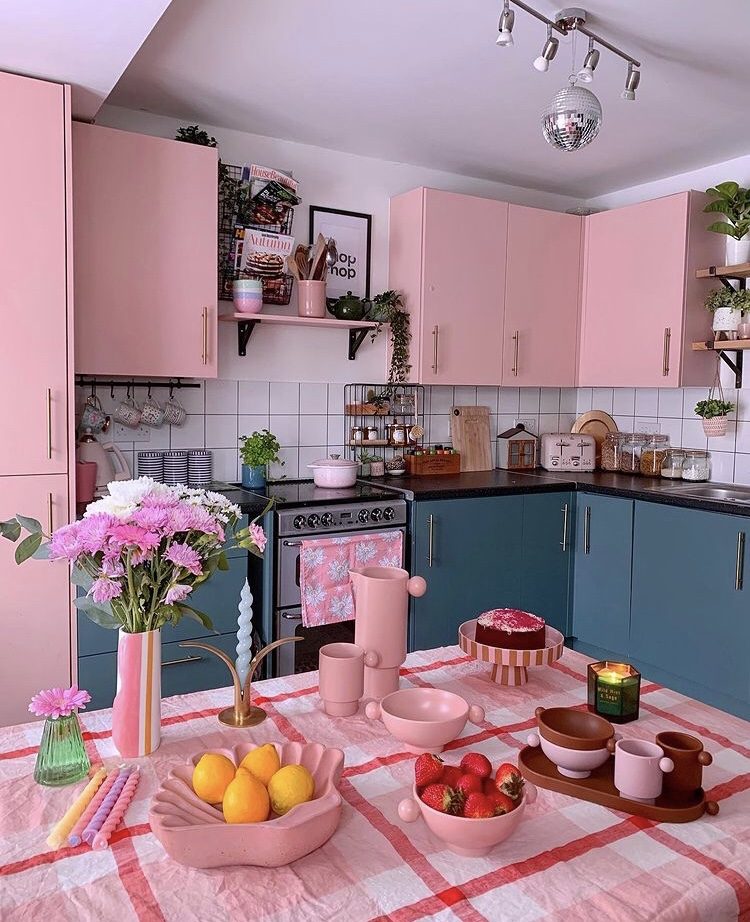 Go bold with pink cupboards just like this vibrant kitchen idea by @kate_rose_morgan on Instagram. We love how the upper pink cupboards with the bright blue lower cabinets break up the pink in a bold and beautiful way. For a similar look, choose the Dulux kitchen paint colour Adobe pink 4 which is a soft shade of pink to add a pop of colour to your cupboards and walls for a delicate yet bold look.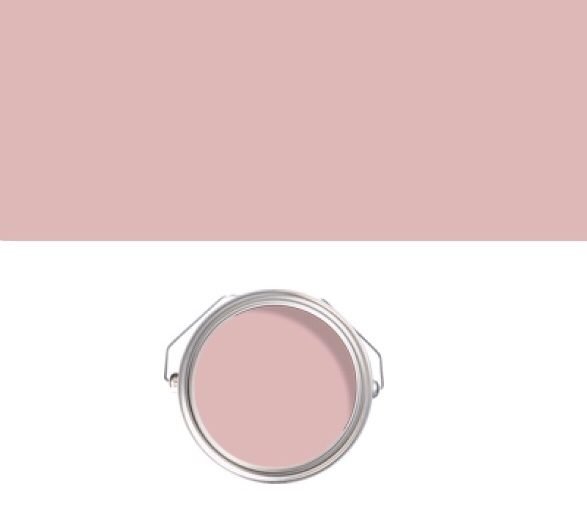 2. Gorgeous green kitchen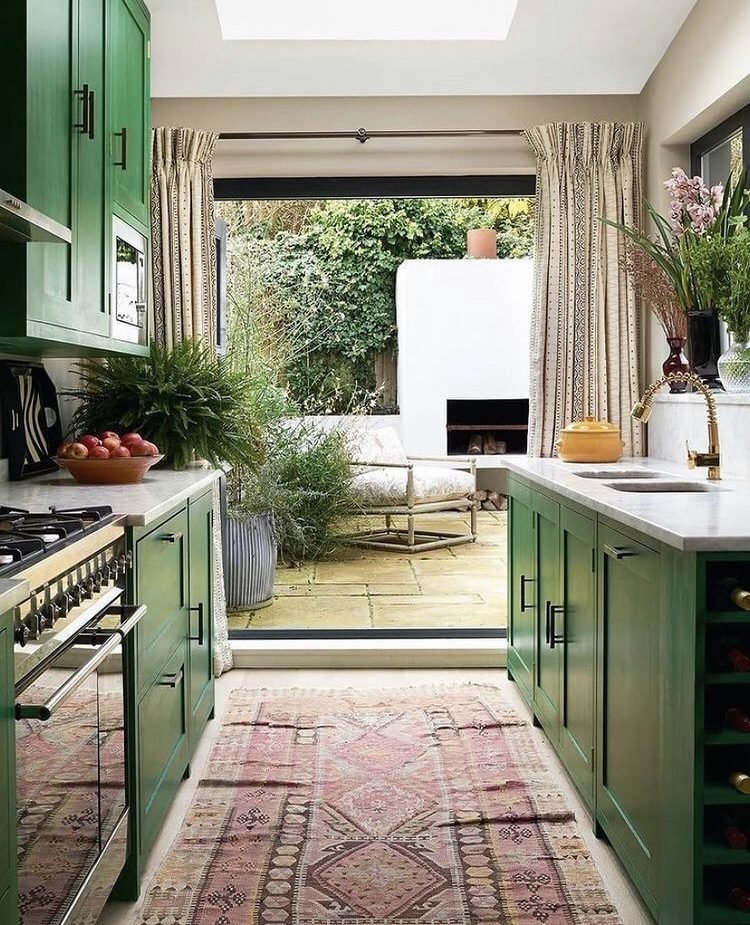 Colour your kitchen with a tropical green shade to make your cooking space pop with vibrancy. We love how @vanrenengwdesigns that uses tropical green cabinets to brighten up a small kitchen space. Dulux's Amazon Jungle 1 is a vibrant leafy green paint for your kitchen to bring in the schemes of nature in a dark and moody way.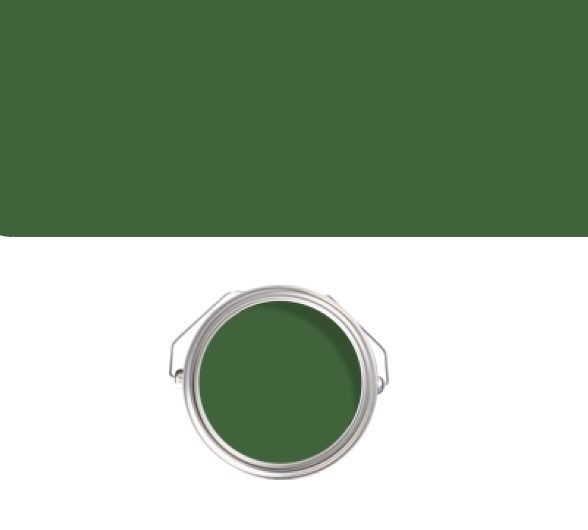 3. Totally teal kitchen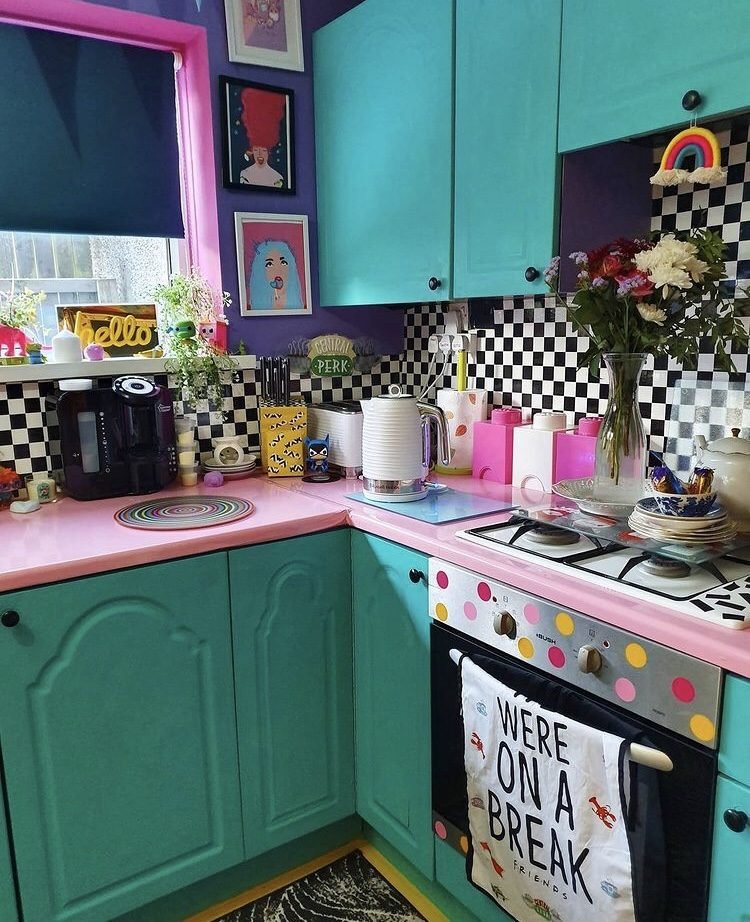 Go bold when painting your kitchen, just like how @prettypocketprojects shows in this vibrant teal kitchen design that infuses pattern and colours for a quirky and unique space that will attract the eye from every corner! Go for something similar with Dulux Teal Ripple for a vibrant kitchen colour to make your space pop with unique character.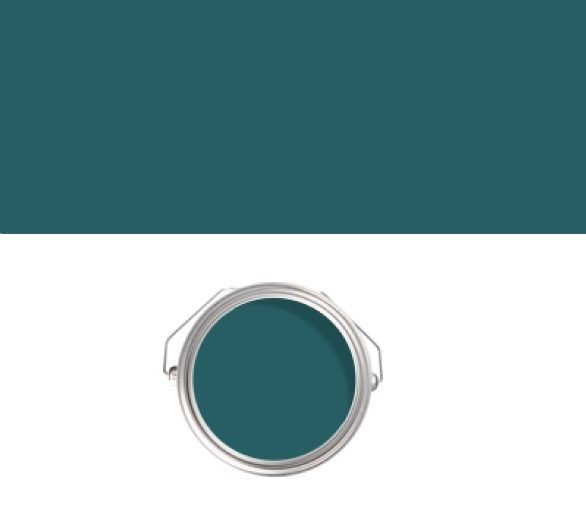 4. Summer blue kitchen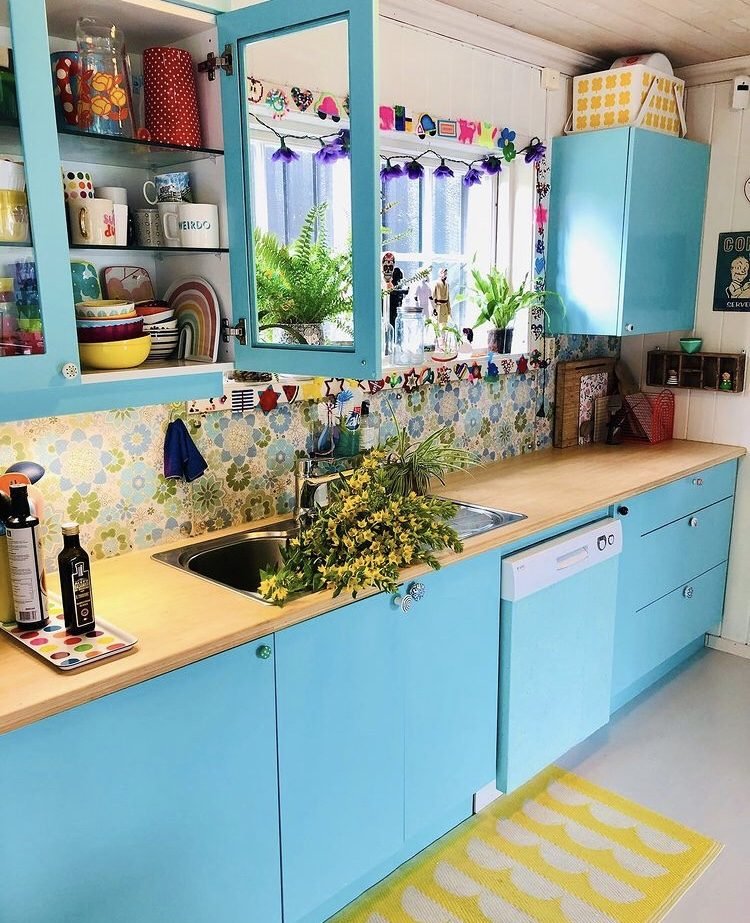 Blue is a wonderful colour to paint your kitchen cabinets for a bright and statement look. This beautiful blue kitchen by @polkadotingrid is a reminder of summertime even on the gloomiest days. We love the pop of yellow from the floor rug and the wooden countertop that effortlessly matches. Get the same look with the Dulux Blue Diamond 4 kitchen paint.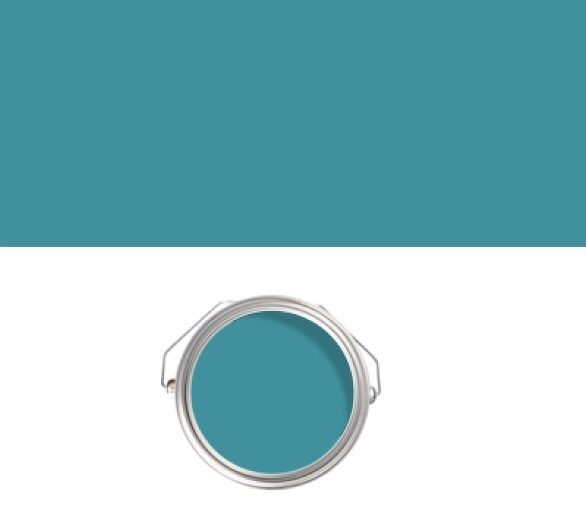 5. Colourful coral kitchen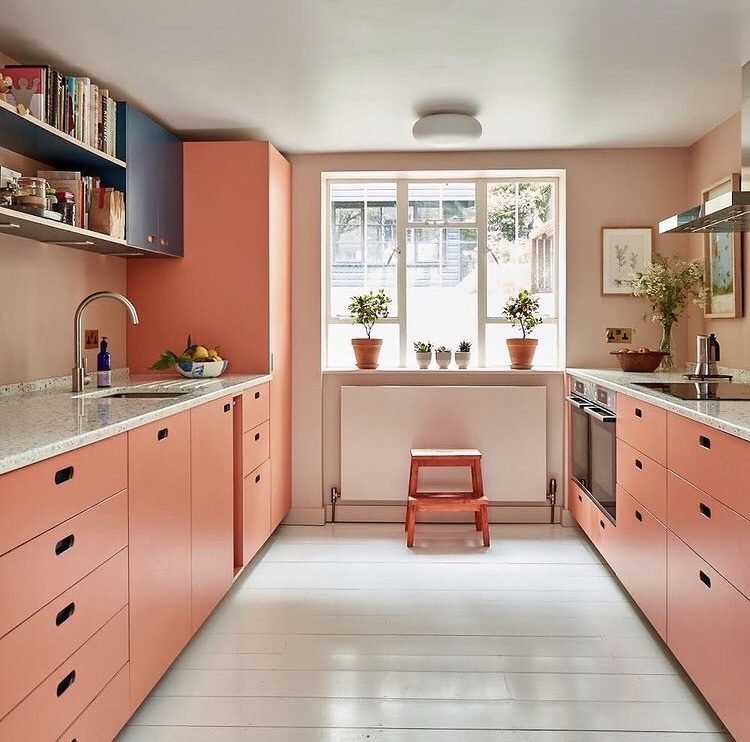 If you love the idea of going bright in the kitchen, this gorgeous coral kitchen idea by @pluckldn is subtle and colourful. The delicate pink coral colour elegantly stands alone against the white floor and countertops and cream walls to seamlessly blend well with the cabinets. The Dulux Coral Flair is a fab choice to paint your kitchen cupboards for a really unusual colour that will create a calm space in your kitchen.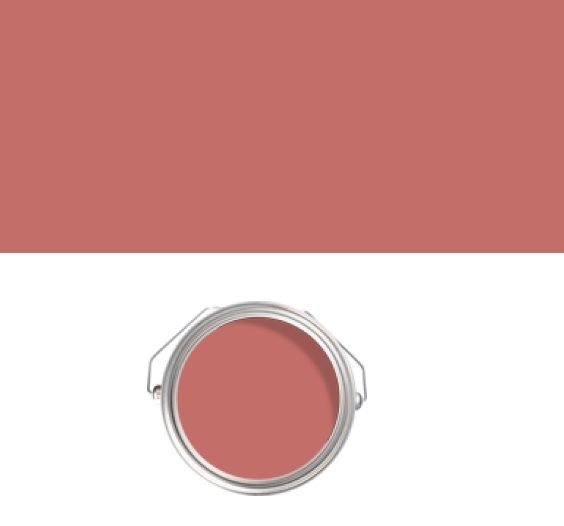 6. Colourful country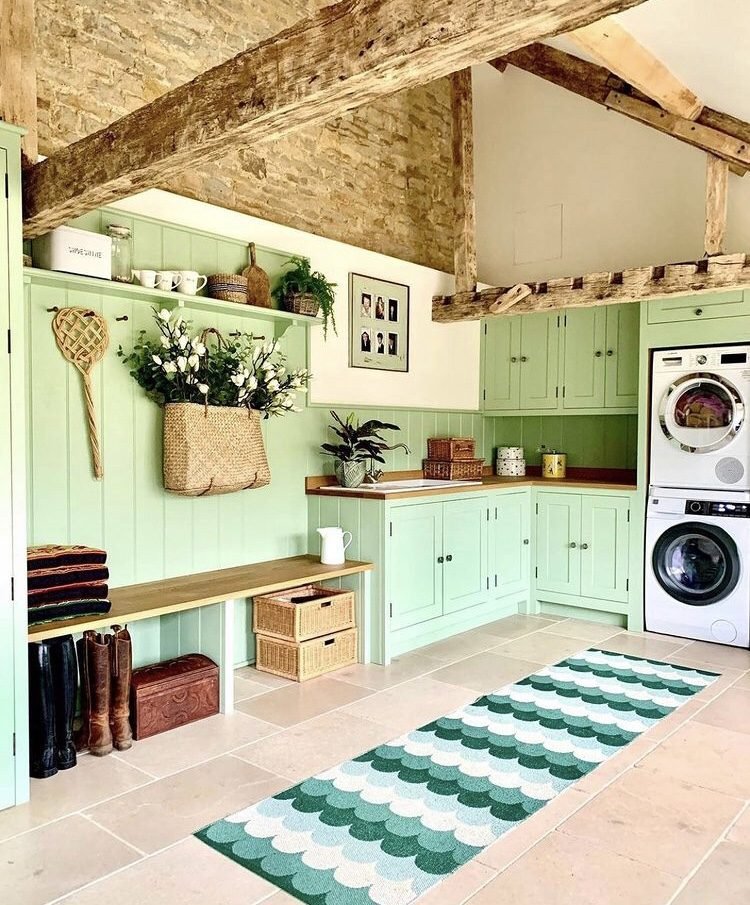 Add instant vibrancy to a country or farmhouse style kitchen just like this idea by @sunny_inside_out_interiors that uses bright green cabinets to make the space pop, from the beamed ceiling features to the exposed brick wall that brings in the natural elements. Try a Dulux paint for your cupboards like the Green Parrot for bright countryside charm.
Related article: Cottage Bedroom Ideas For Country Living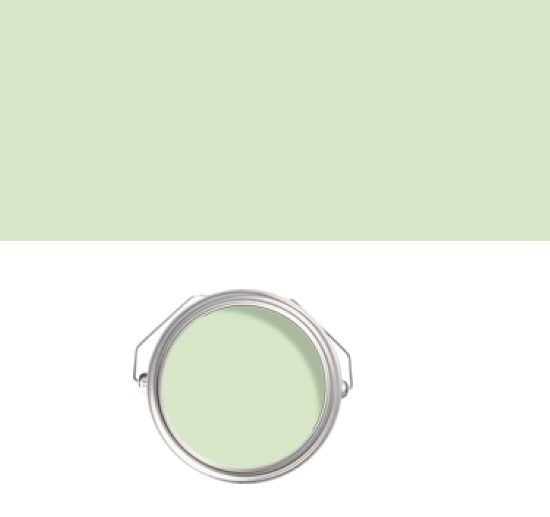 Try Green Parrot 5
7. Moody red kitchen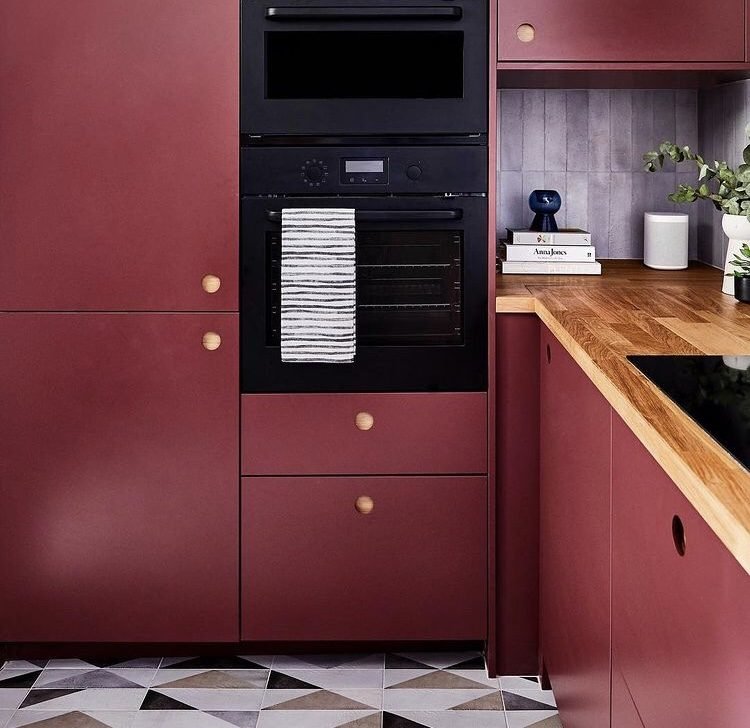 Colourful does not always have to mean bright and bold. This beautiful moody kitchen design by @insiderhome is a great example of how colour can be used to create depth and warmth in the kitchen with a moody burgundy red shade. See the Dulux kitchen paint range like the Red Stallion shade for a moody ambient in your kitchen.
Love moody interiors? Check out 10+ Moody Bedroom Designs For Coziness