Make a dramatic entrance by styling your staircase with interior design elements. From panelling to runners, wall decor ideas and storage solutions. Our staircase ideas offer a boost of inspiration for you to begin your renovations.
Black and white staircase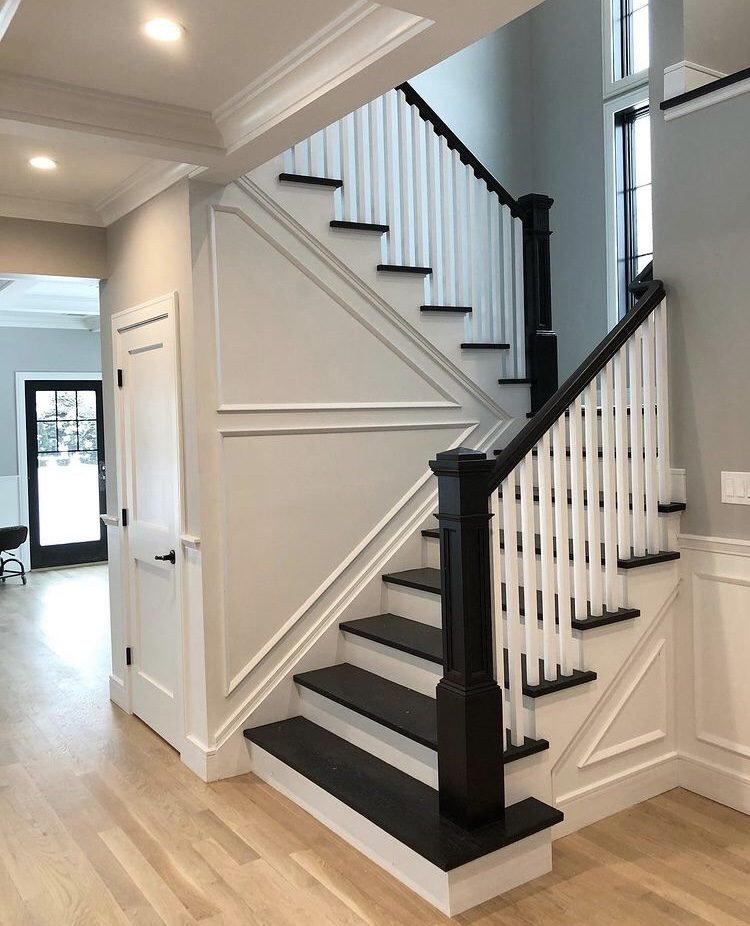 Make a statement to your entrance with a bold white and black staircase, like this beautiful design by @schaffer_properties that uses black satin paint to create a contrasting look against the crisp white staircase.
Spiral staircase for a tiny home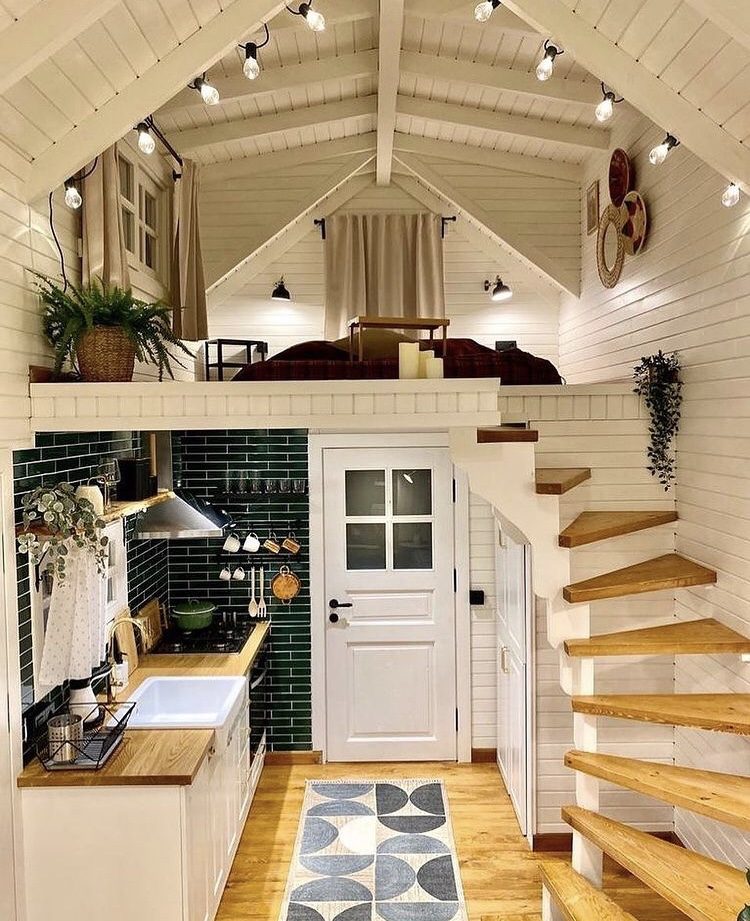 Small spaces, like this staircase design by @butikevlersapanca is a great example of how to use stairs as a decor feature. We love the minimal look with the wood steps and white riser.
Staircase with a nook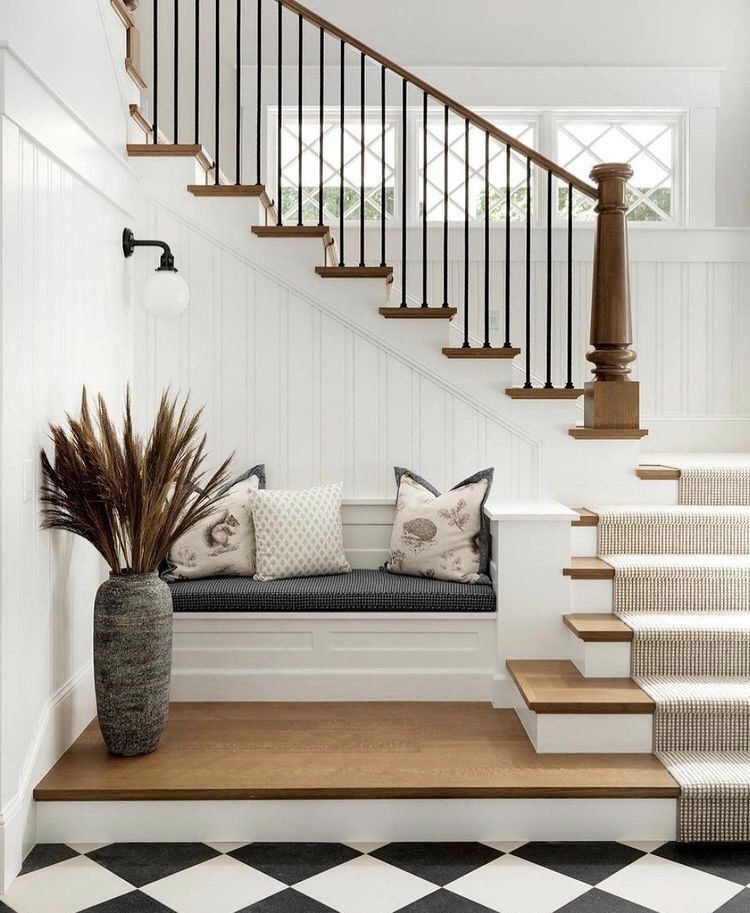 There's nothing better than a staircase with a cool feature, and this design wins hands down with a cute nook adorned with soft pillows. This gorgeous idea by O'Hara Interiors uses soft tones of browns and grey, matched with black lines and floor tiling for an infusion of style that effortlessly works well together.
Or a staircase with a wine library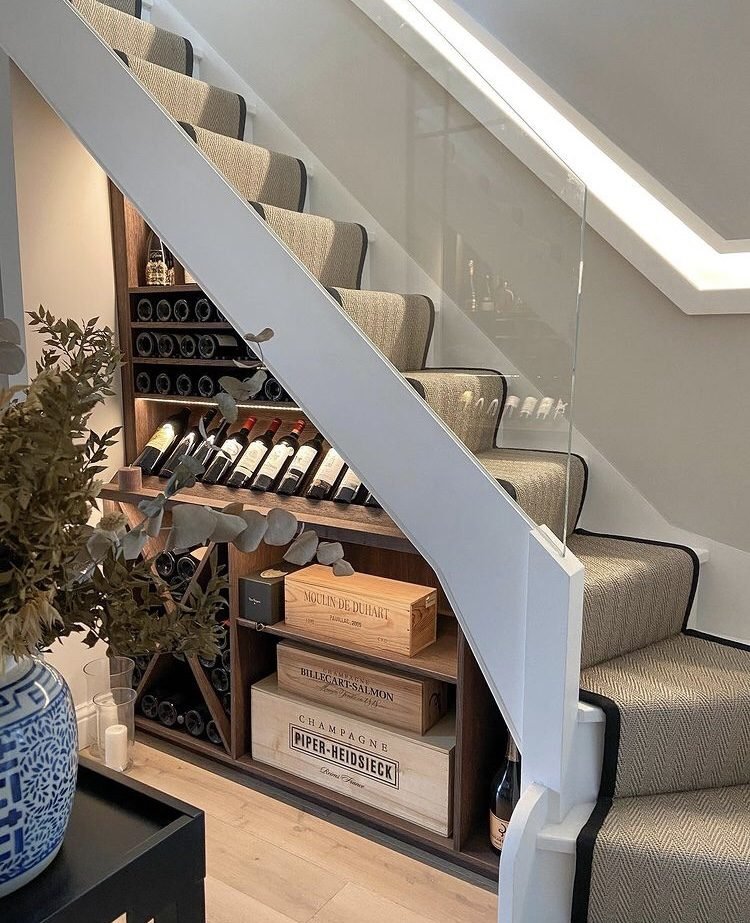 Make your staircase a useful space to store your favourite wines on demand just like this clever idea by @littlevenice_london that utilises the space under the stairs with shelving for showcasing your wine collection.
Staircase with gallery wall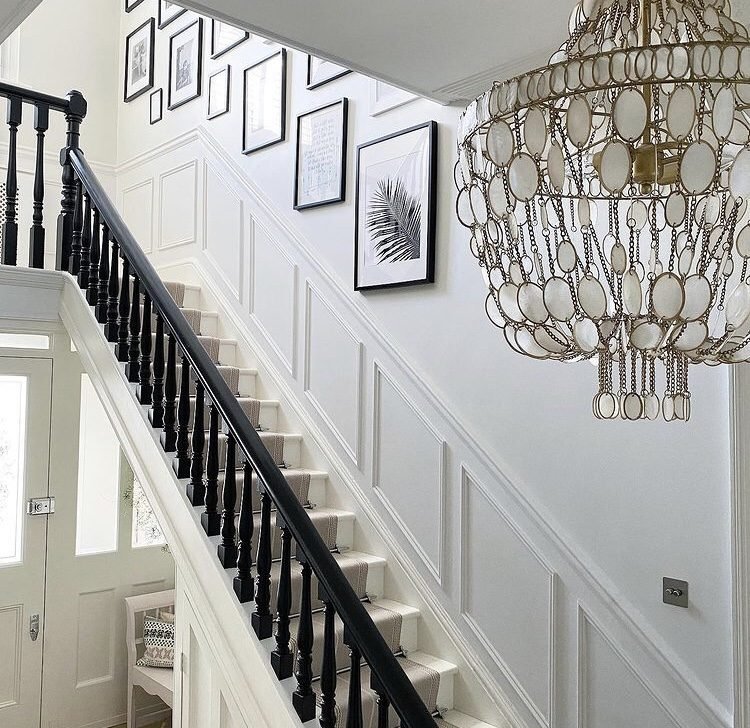 The walls along your staircase can sometimes become a blank space in your home that we often overlook when styling our home. A quick fix on adding a pop of interior style to your staircase is to fill your wall with a gallery of framed art work. Match your frames with your banister colour to create a theme, just like this design by @styletheclutter.
Brighten up your space with a carpet runner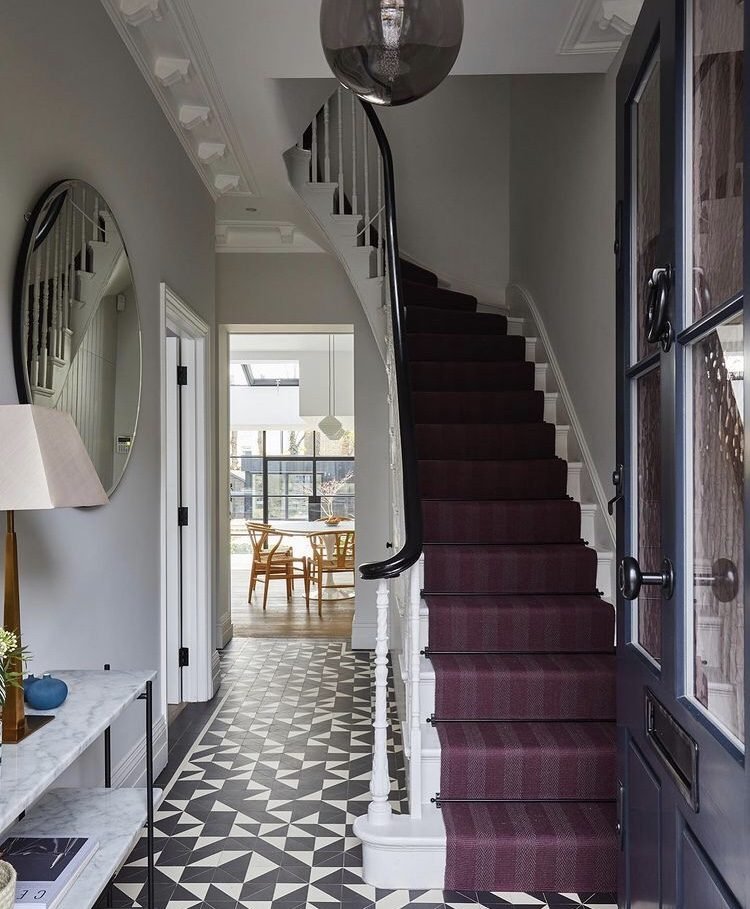 If you've fallen into the trap of making the entrance to your home dark or not as full of character as the rest of your home, a great way to add a pop of colour and style is to mix it up with a patterned runner just like this staircase idea by @imperfectinteriors.
Geometric staircase riser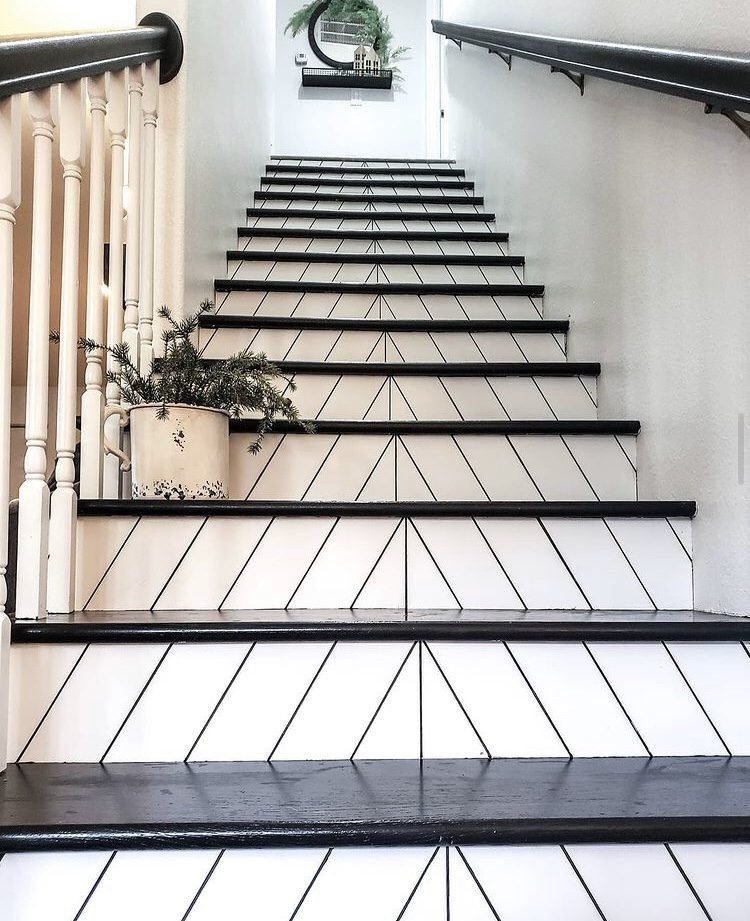 Styling the riser on your staircase (the space between the step and the next) is a great way to incorporate pattern without overpowering the space. This staircase design by @feltgracious is a great example of this, by using lines that flow up the stairs.
Staircase with panelling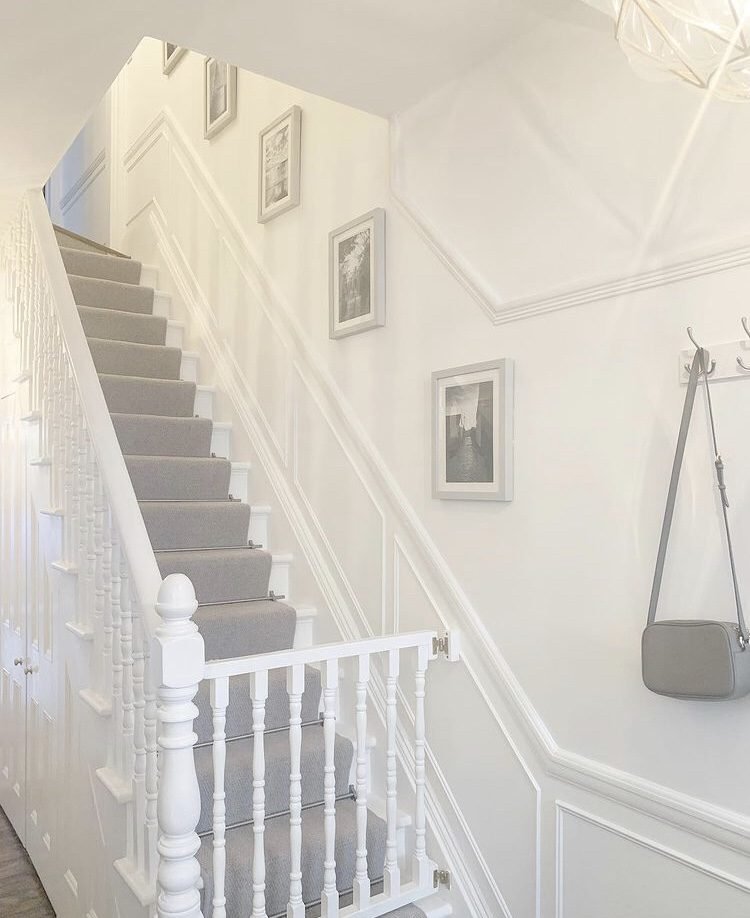 Add texture to your stairs by styling your lower walls with Victorian style panelling for a sophisticated look that is subtle and timeless in style, just like this idea by @edwardian_on_sea.
Staircase with twisted spindles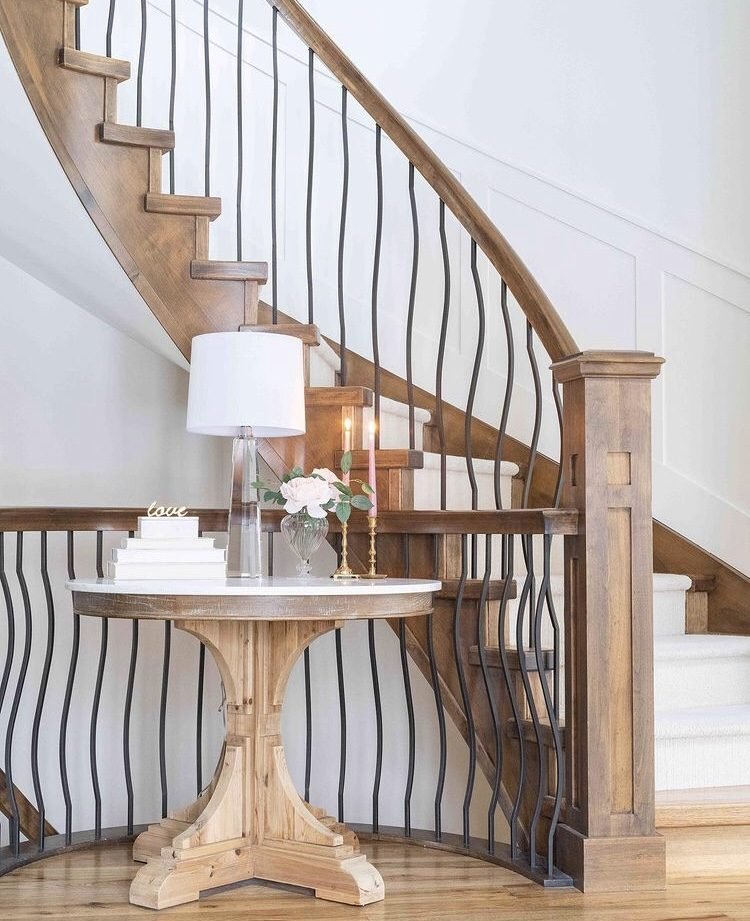 We love this unique staircase design by @decoratinglofe.ca that features spindles that are curved and individual for a completely innovative staircase design. This style of staircase is a decor feature within itself, with the gorgeous stained wood banister that compliments to black spindles for a rustic look.