Make the entrance to your home a spectacular one with our top hallway decor ideas for every type of entrance. Whether you have ample space or a narrow hallway, these ideas offer you inspiration to create a beautiful space to walk in every time you enter your home.
Elegant hallway decor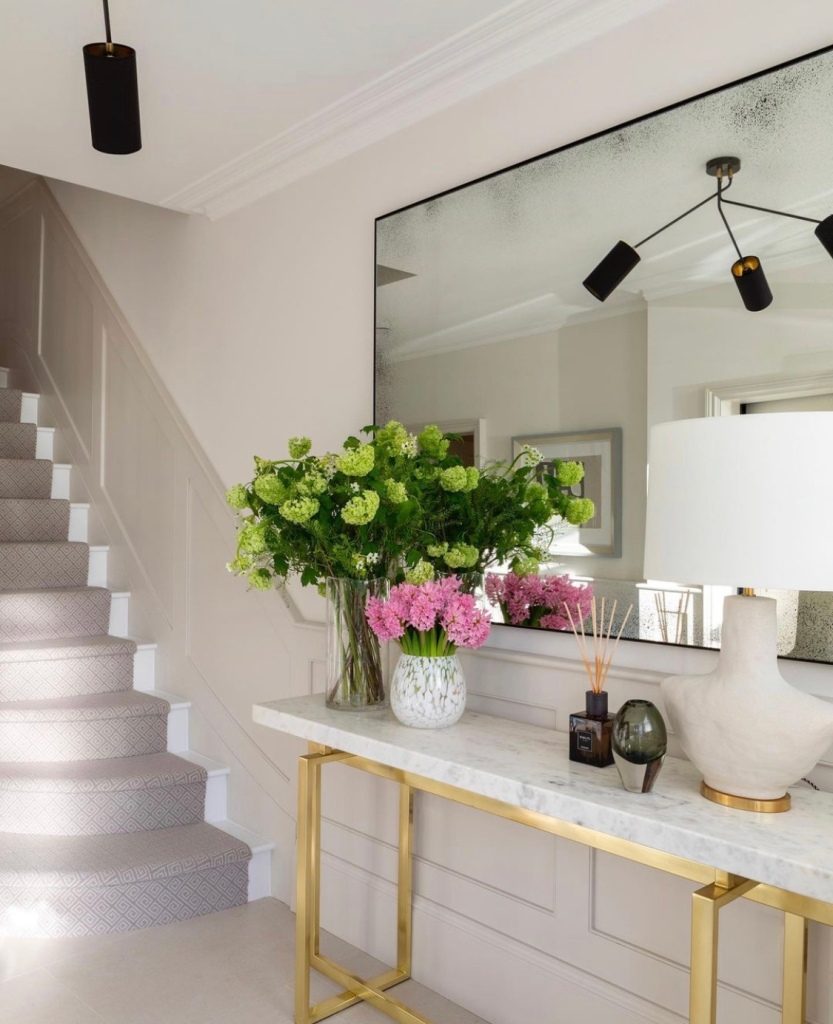 Image source @sophiepeckettdesign
Incorporate a soothing palette of beige, white and grey in your hallway to create a calming space to walk into. This gorgeous design by @sophiepeckettdesign uses texture to layer the entrance with sophistication. From the marble top counter to the softly patterned stair runner and bold panelling running up the stairs.
Country decor hallway idea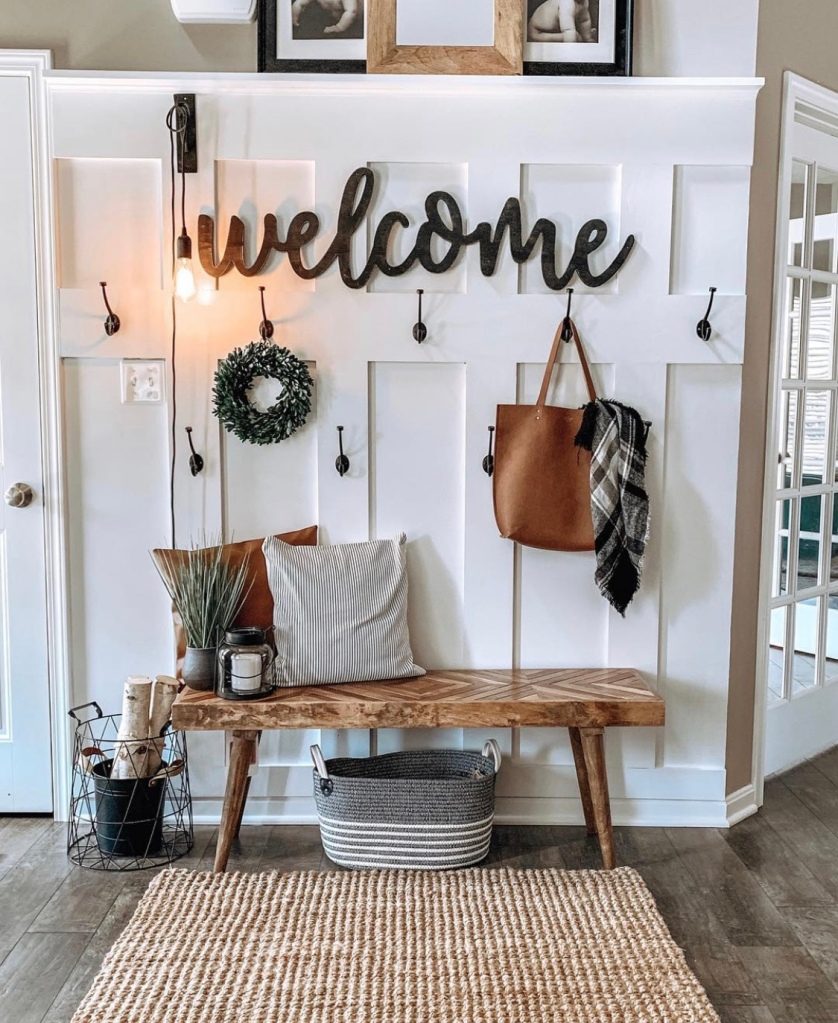 Image source @stef_durbin
Wood texture and brown shades provide a sense of calm and relaxation when decorating your hallway. This country style hallway by @stef_durbin is put together charmingly.
The cute wooden bench fluffed with cushions and the shaggy rug creates a statement look for a large hallway looking to double up and a pit stop before you leave your home.
Small, but colourful hallway idea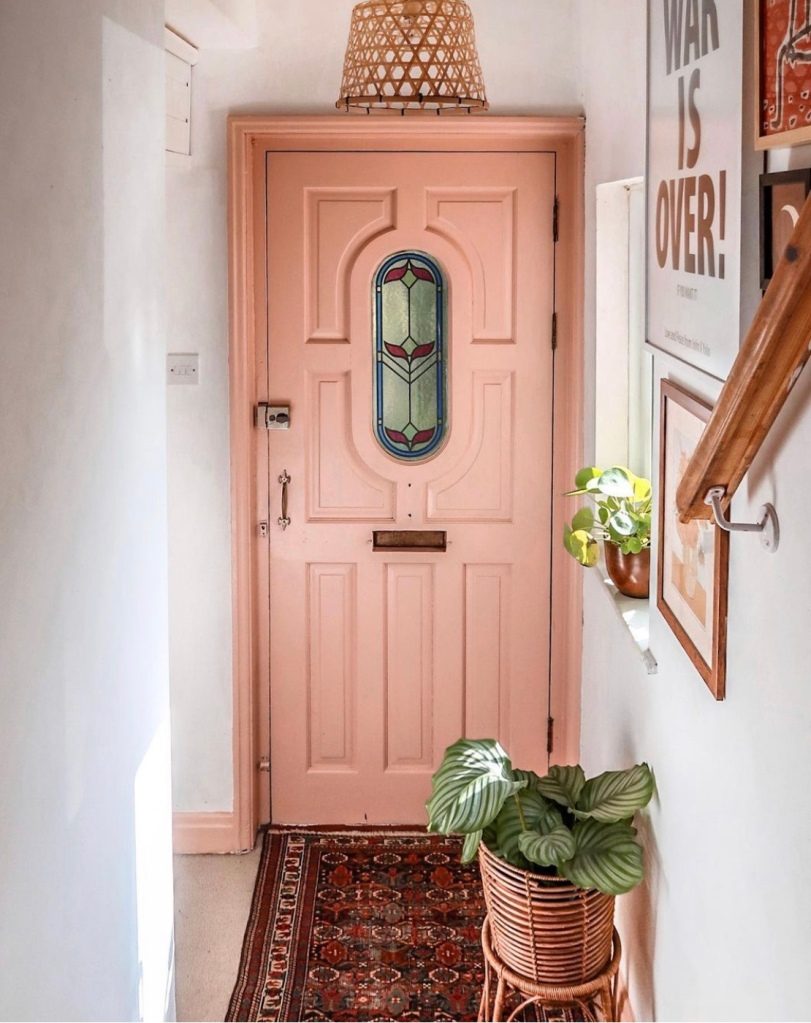 Image source @iamhayleystuart
Hallways that are not generous on space can still look great and inviting. If you're brave and bold like @iamhayleystuart you can create a fun entrance way that is big on style by choosing your favourite colour from the rainbow to give your hallway new life.
We love the gallery wall idea, which helps break up the colour too and adds personality to the hallway.
Expansive hallway idea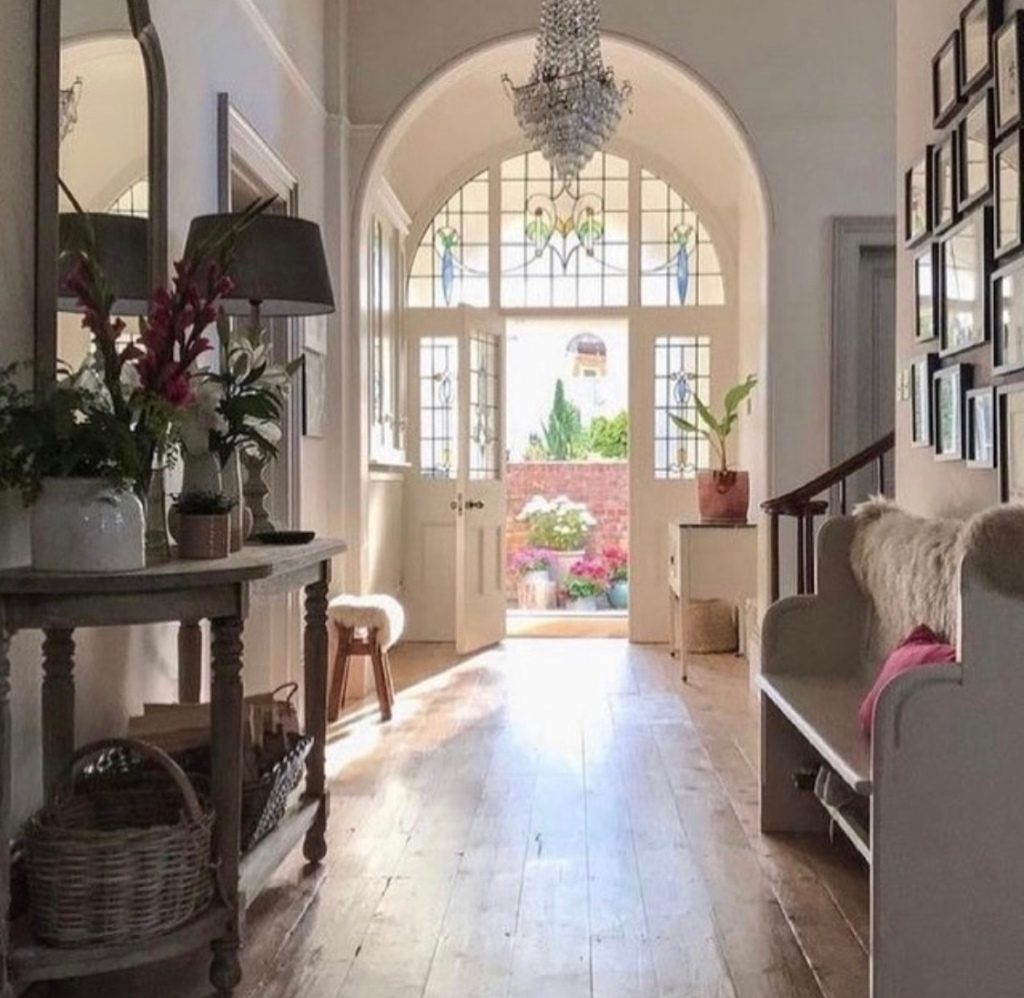 Image source @deborahfitz_interiors_
If you're lucky to have a spacious entrance, a great tip to keep it looking inviting is by strategically placing furniture to maximise on the space you have. Whether that's by incorporating plush seating like this gorgeous country style home by @deborahfitz_interiors_.
This look is beautiful and airy with reflective decor to make the space feel extra airy. We especially love the assortment of flowers that adds colour and texture to the space.
Hallway wall decor ideas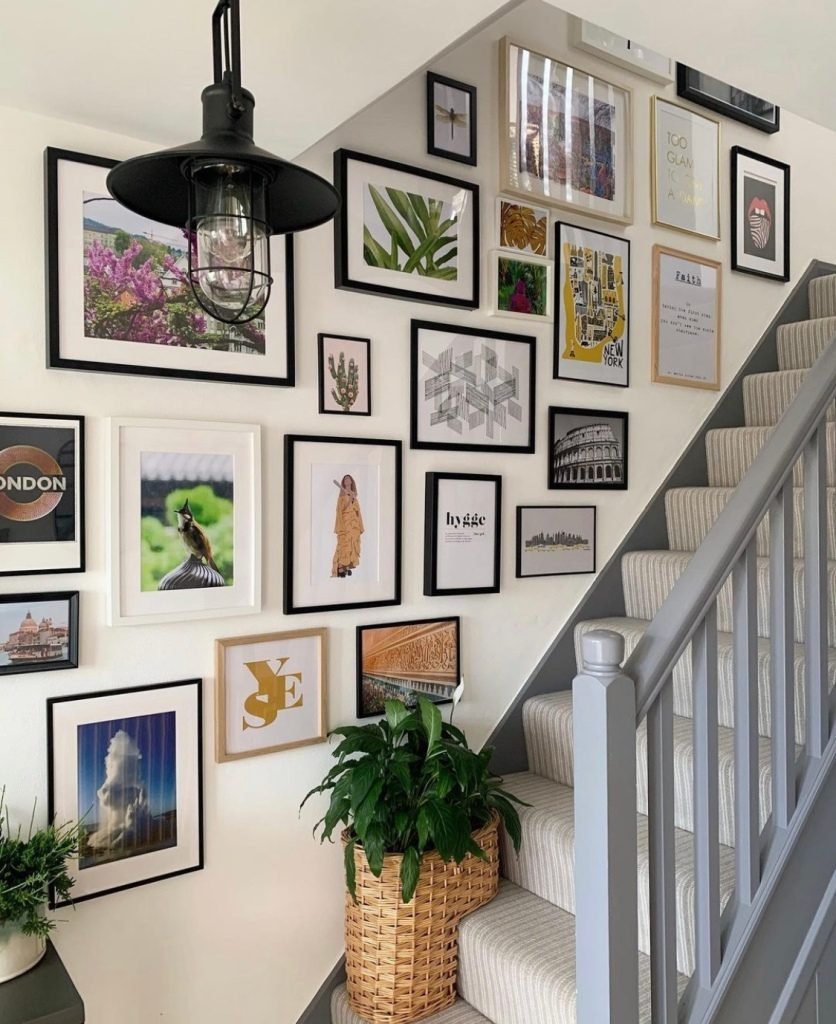 Image source @mo.and.the.jungle.shelf
Spruce up your bare walls with a flourish of fun artwork to make your entrance and stair pop with character. The great part of creating a gallery wall is that you can completely personalise it to exactly how you like and your own sense of style. It can be done really cheap too, by simply buying frames and mounting your favourite patterned gift wrapping.
We love how @mo.and.the.jungle mixes up the gallery wall up the stairs with travel, nature and typography as inspiration.
Colourful hallway decor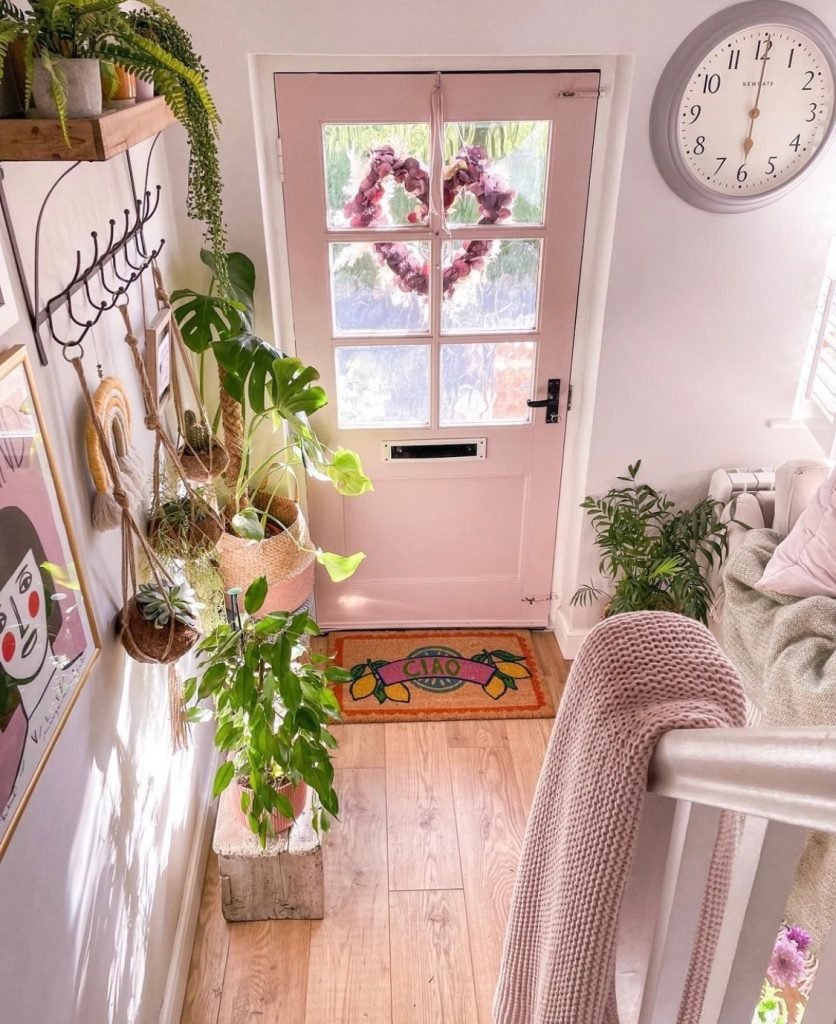 Image source @acorn_cottage_
Decorate your hallway with leafy plants that will add texture and colour to your space. This entrance design by @acorn_cottage_ is pretty and cute with plants at every turn. From hanging planters, draping plants and large leafy flora to fill up the space in a beautiful way.
The small details make this entrance super cute too, like the ciao doormat and love heart reef.
Glamorous hallway decor idea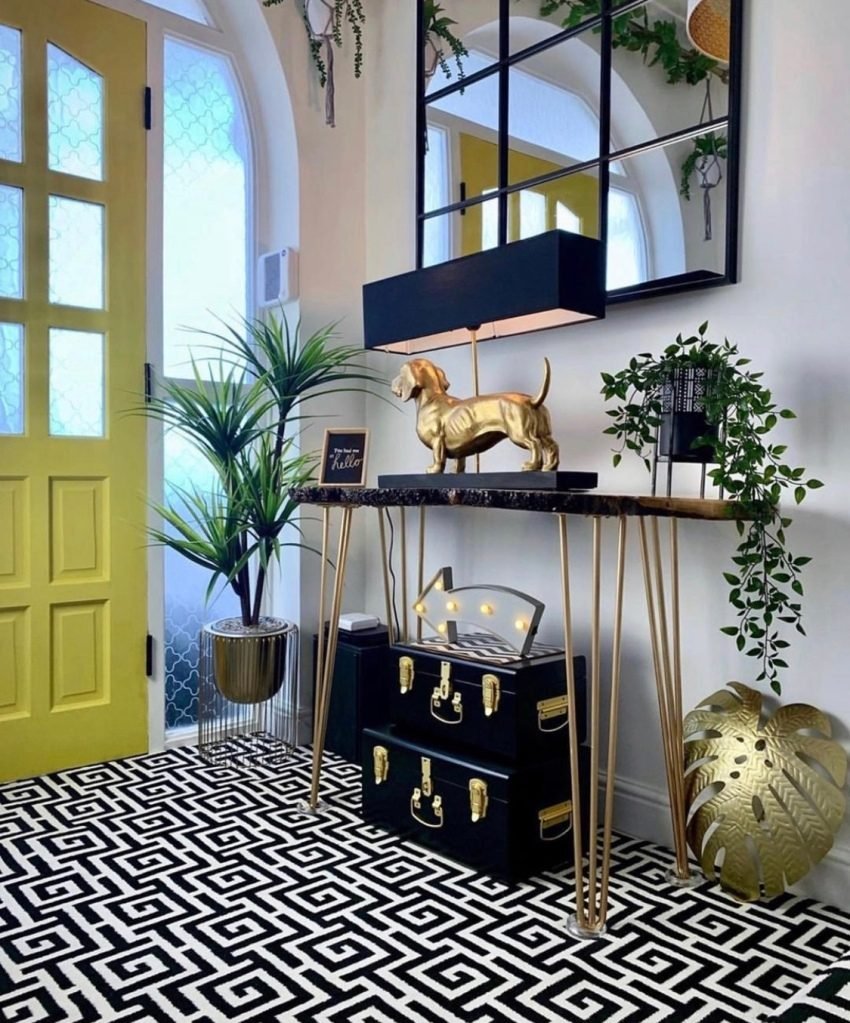 Image source @cloud_nine_interiors
Brighten up your hallway with bold prints, fun decor and colourful paints. @cloud_nine_interiors uses printed carpet to set the tone for a quirky hallway that combines unique furnishings to create a totally wonderful entrance. We love the gold and black dog lamp and metallic interiors that pop against the black decor.
What's more, the bold yellow door breaks up the dark tones beautifully for a modern vintage look.
More hallway decor ideas…
Hallway Unit For Small Spaces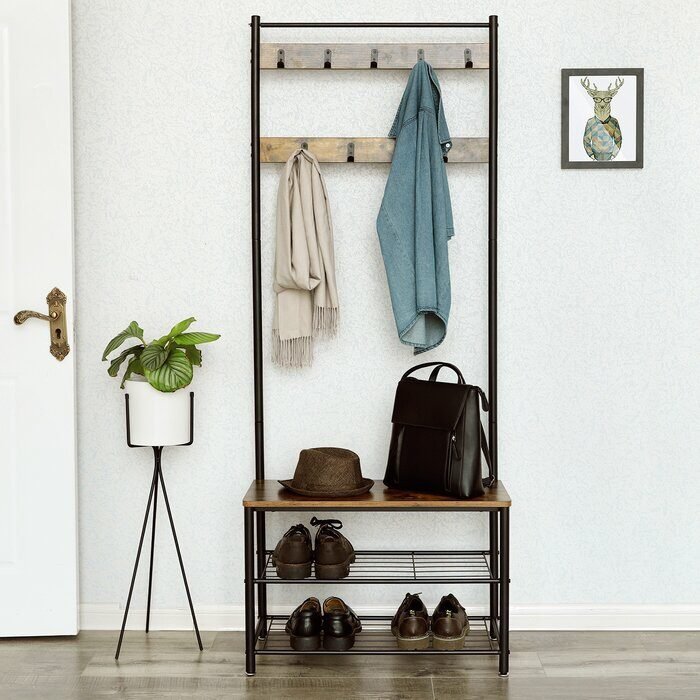 If you have a small or narrow hallway, but you still want a storage system for your coats, bags and shoes then a simple unit will do the trick. Just like this one from Wayfair, which has multiple levels of storage. From this hanging rails to the shelving, you've got a variety of ways that you can store all your outerwear in one place.
Hallway Mirror For More Light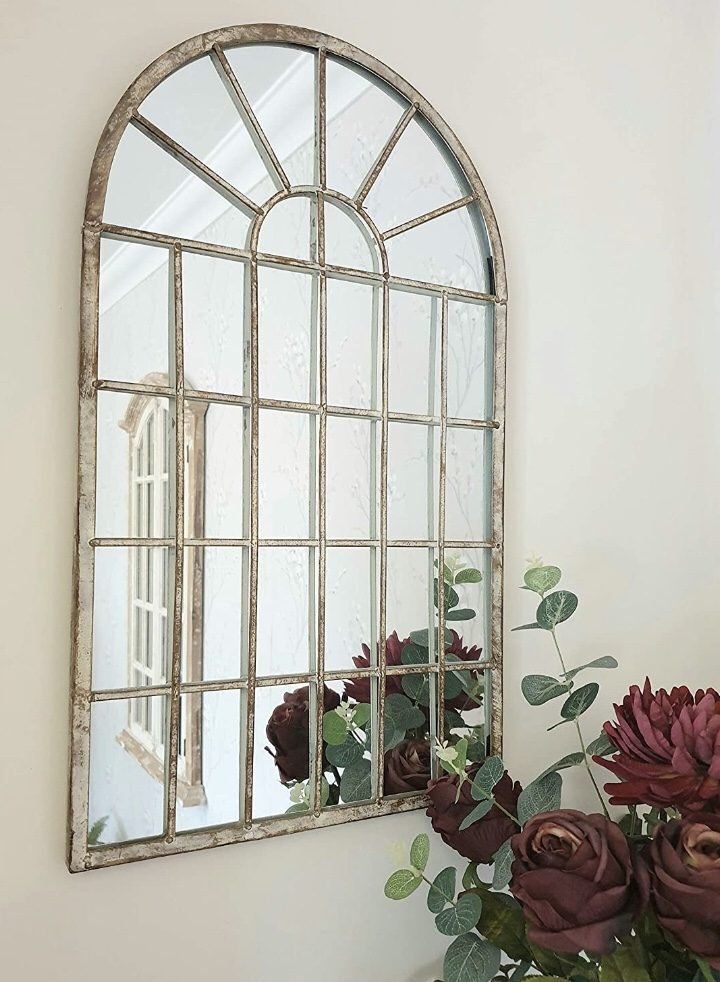 Add a touch of romantic elegance to your hallway with this gorgeous vintage style arched mirror window. Having a mirror in your hallway is not only handy to check you're looking your best before leaving the door, but it's a great way to allow light to bounce off and give the illusion of more space.
Hallway Console Table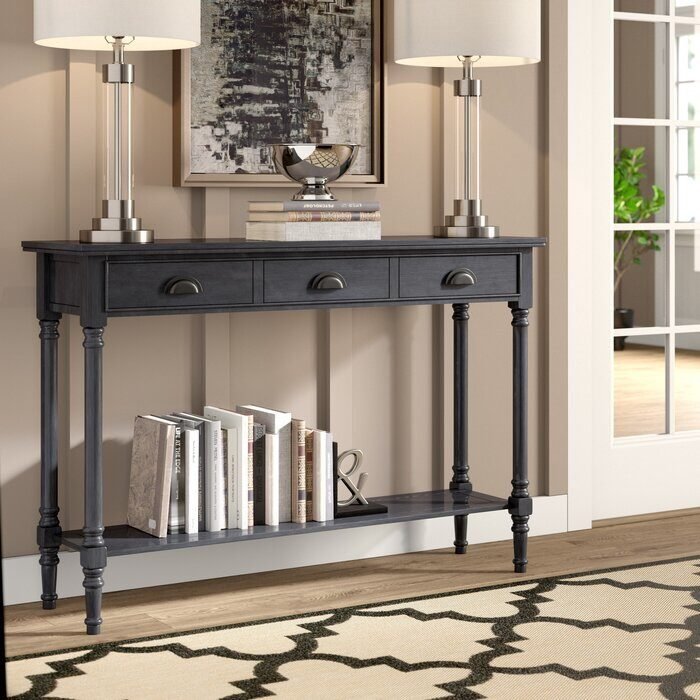 If you've got space in your hallway to play round with furnishings, a great staple price is a console table. It's a great feature to display a fresh bouquet of flowers to come home to as well as decor pieces such as books, candles and accessories. This console table from Wayfair is a great addition and will make your hallway cosy and a homely entrance.
Hallway Runner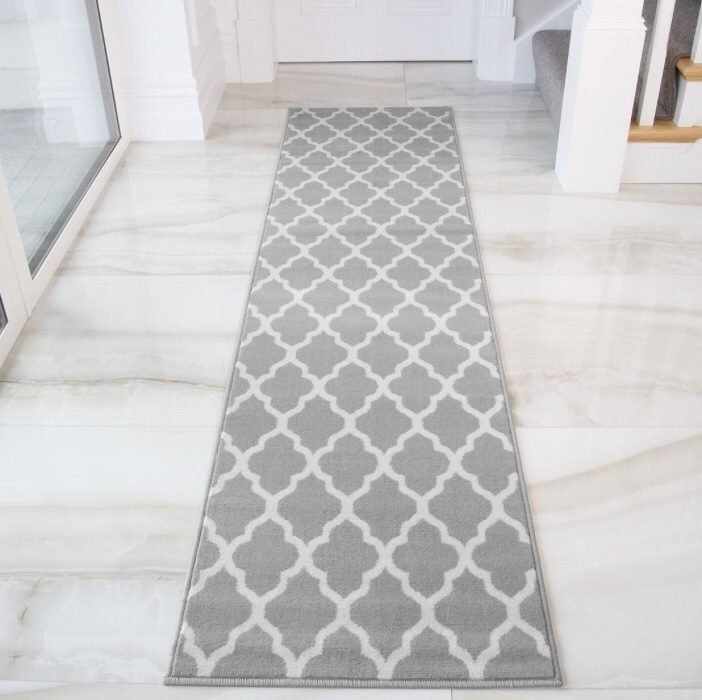 Add pattern and texture to your hallway with a statement runner just like this geometric grey one from Kokoon Rugs. Runners are a great way to add style to hardwood floors while making the space look cosy and warm.
Hallway Lighting For Ambience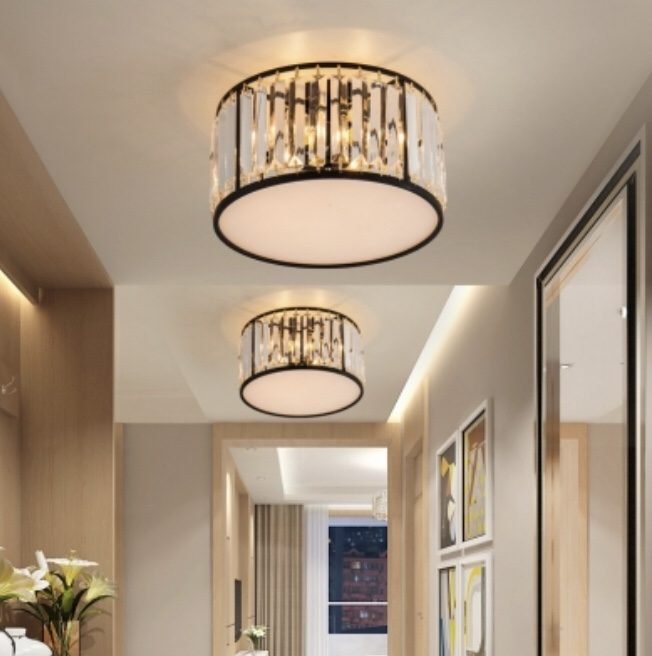 Flush lights are great for your hallway as you use them to add style to your space while creating the perfect light ambience through from day to night. These beautiful mounted flush lights from Beautiful Halo add a touch of elegant glam up your hallway.